World News
The Texas Research & Technology Foundation has launched a Texas Water Technology Accelerator -- called AccelerateH2O.
Jan 19th, 2015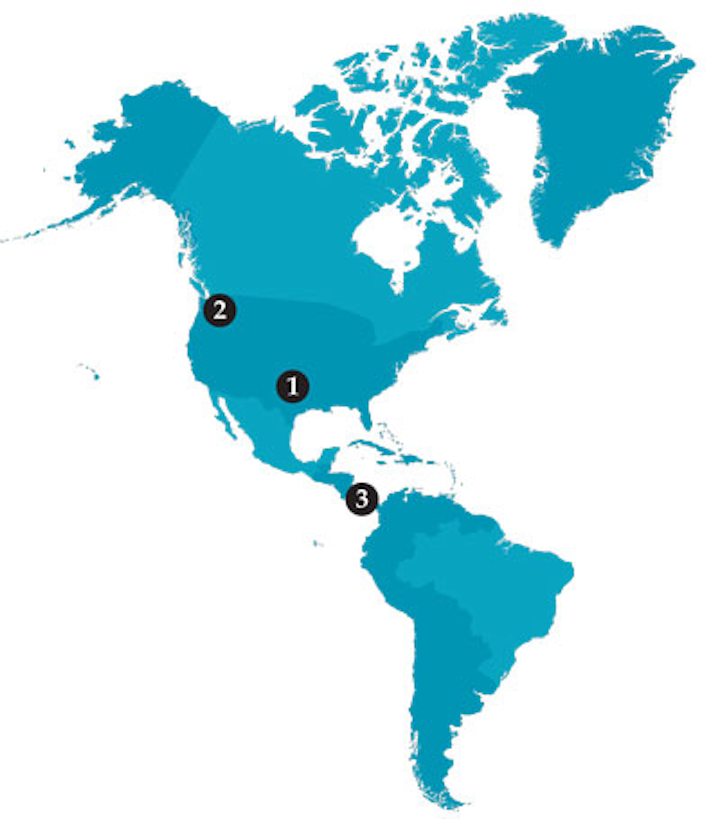 1) US: Texas
The Texas Research & Technology Foundation has launched a Texas Water Technology Accelerator – called AccelerateH2O. Designed to help develop Texas' $9 billion water technology market, AccelerateH2O will bring together the state's 18 academic research centers, 4,300 water entities, 5,000 medium- and large-scale corporate facilities.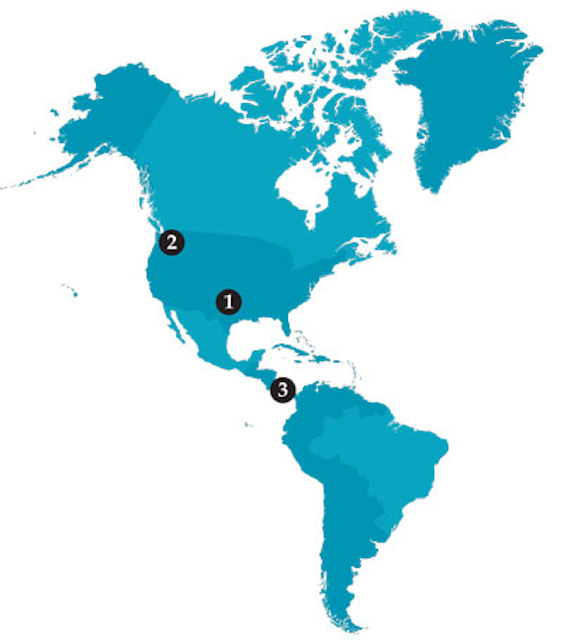 2) US: Washington
The Safe Drinking Water Act (SDWA) has reached a 40-year milestone, first passed by Congress in 1974. At the time, more than 50% of water facilities surveyed were diagnosed with conditions that posed potentially serious public safety hazards. Under the SDWA, the EPA has regulations in place for more than 90 contaminants, including microorganisms. There remains a $384 billion gap in drinking water infrastructure needs.
3) Panama
The Panama Ministry of Health has awarded a €65 million contract to maintain and operate the wastewater collection systems, pumping stations and other networks in Panama City over a period of four years. Suez Environnement subsidiary Degrémont will operate and maintain the 162 km system of pipes that is due to be extended to 248 km in 2016. The contract includes the repair of certain infrastructures and the supply of equipment.
4) Saudi Arabia
Consultancy Black & Veatch has won the fourth phase expansion of the Jeddah desalination plant, awarded by Saudi Arabia's Saline Water Conversion Corporation. A 400,000 m3/reverse osmosis (RO) plant will be added as part of the engineering and design contract.
5) Qatar
Qatar Public Works Authority (Ashghal) has awarded a €300 million contract to Spanish firm FCC Aqualia to manage the sewerage system in Al Dhakhira (Qatar) for the next 10 years. Representing the company's first entry in Qatar, FCC Aqualia won the tender against several companies, including Spanish rivals Cadagua and Acciona and multinationals such as Daewoo, Samsung and Marubeni.
6) Tunisia
Tunisia's national water company, Sonede, is expected to launch a tender for the construction of its 150,000 m3/day desalination plant in Sfax in May 2015. Funded by the Japanese International Cooperation Agency, the new facility would supply potable water to the coastal city and industrial centre, Sfax.
7) Ghana
The 60,00 m3/day RO desalination project in Nungua, Ghana, has been completed. Local sources quoted deputy minister of communications, Felix Kwakye-Ofosu as confirming the $125m project had been completed. Abengoa is undertaking the project under a DBOT basis.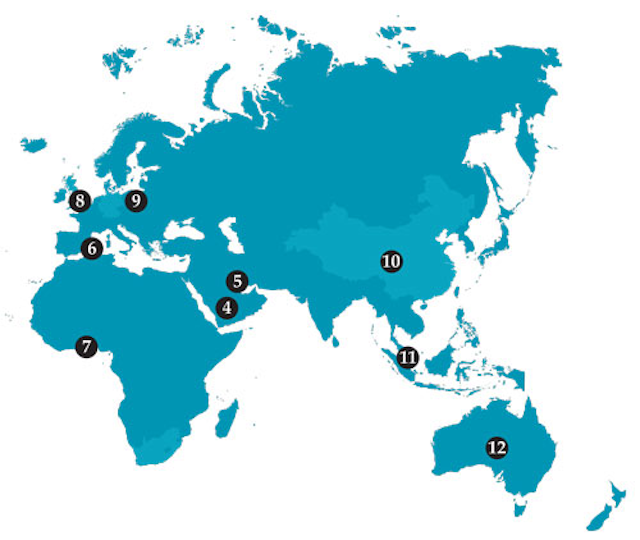 8) UK
Water industry regulator Ofwat ruled that water bills in England and Wales will fall by 5% by 2020. This could see a saving of £20 in average bills, coming into effect in April 2015. The news generated mixed reactions. The Consumer Council for Water said Australia utilities can still add inflation to bills that could "hurt households". Meanwhile Anglian Water said it was good news for its customers.
9) Poland
The Pollet Water Group Belgium has acquired Alamo, a domestic water treatment company in Poland. The takeover follows PWG taking over Watertec at the beginning of 2014 and the move is expected to add €10 million to the group's current €150 million annual turnover.
10) China
Beijing Drainage Construction Company has awarded a second contract for the use of Thermal Hydrolysis Process (THP), following an initial contract awarded in September. The contract at Xiaohongmen follows the recent contract award to Cambi for Gaobeidian WWTP, Beijing's largest. Beijing Drainage Group will use the THP process to upgrade the Xiaohongmen WWTP's five large egg-shaped digesters to advanced sludge treatment.
11) Singapore
A S$1.4 million (US$1.1m) grant has been awarded by the Singapore Environment and Water Industry Programme Office to develop a novel wastewater filtration process that turns activated sludge into a filtration medium. Global pump company Grundfos will use the grant to focus on the industrial treatment of wastewater using a cake filter made from activated sludge.
12) Augstalia
Neil Palmer, CEO of the National Centre of Excellence in Desalination Australia has claimed top spot in a new WWi Top 25 Leaders feature, voted by readers. He was competing against industry leaders from Nobel Laureates, to engineers who have grown multi-million dollar empires. With 40 years experience, he played a key role between 2004 to 2012 in Australia when the country delivered six large seawater desalination plants, worth AUD$12 billion of investment. Turn to page 10 to read the full article.
***************
Hyflux hopes to springboard off Oman $250m project across rest of Middle East
Singapore firm Hyflux has been awarded a US$250 million contract to design, build, own and operate the Qurayyat 200,000 m3/day desalination project in Oman.
Hyflux fought off stiff competition for the reverse osmosis (RO) project, with bids from six groups including Abgengoa and Acwa Power. Together with the National Power and Water Co, Hyflux is scheduled to commence operation of the plant by May 2017 under a 20-year water purchase agreement with the government owned Oman Power and Water Procurement Company (OPWP). Hyflux's role includes turnkey engineering, procurement and construction (EPC) as well as operation and maintenance of the plant.
The firm expects demand in the Middle East to accelerate after this first major municipal contract in the region.
Group CEO Olivia Lum told Nikei Asian Review: "Pent-up demand in the Middle East and Africa is driving the revival of water infrastructure projects."
The project is not expected to have a financial impact on Hyflux for the financial year ended 31 December 2014.
Triple European contract win helps Aqualia enter two new markets
Spanish firm FCC Aqualia has been awarded three new contracts in the cities of Madrid (Spain), Vrsac (Serbia) and Prizren (Kosovo), worth a total of €21.6 million. The contract won through Aqualia Infraestructuras for a drinking water plant in Vrsac in Serbia is Aqualia's first in the Balkan country.
The €5.6 million contract will consist of building a treatment plant with a capacity to produce 26,000 m3/day for the city of Vrsac, in Voivodina province. In Kosovo, regional water company Hidroregjioni Jugor has pre-awarded a contract to Aqualia, again through Aqualia Infraestructuras, for the construction of the Prizren treatment plant.
The €10.5 million contract is scheduled to be signed in January 2015 and is another first in the country for Aqualia. Once completed, the plant will treat the city's wastewater with a capacity in the initial stage of an equivalent population of 50,000.
The Spanish firm is currently building treatment plants at Niksic and Pljevija (Montenegro) and in Konjic (Bosnia), under contracts worth a total of €30 million. In Spain, Aqualia will be responsible for operation & maintenance tasks at 28 wastewater treatment plants, owned by the Canal de Isabel II water authority.
The plants are located in 28 municipal districts in the Madrid region, in the catchment area of the river Alberche. This new contract, worth nearly €5.5 million, is for two years, extendable for a further two years.
£42m desal plant mused for South England
A £40 million desalination plant producing 200,000 m3/day could be in operation along England's south coast by 2028, according to utility Southern Water.
Southern Water told WWi: "Currently, a desalination plant is being considered for construction in Southampton by 2028 but comprehensive planning with the regulators, local authorities and environmental and community groups would be required if it was to be pursued.
"The desalination option which we have outlined would run alongside other regular resources and would only typically be used during periods of drought."
In its draft Water Resources Management Plan the utility outlined a range of water resource improvements, including desalination. This would be the second major municipal desalination plant in the country.
In June 2010, the UK opened its first municipal desalination plant in Beckton, East London, operated by utility Thames Water and capable of supplying 150,000 m3/day of water. Although Thames Water's Beckton site is considered the first major municipal desalination plant in the UK, the Scilly Isle's 227 m3/day facility has been operating since the early 1990s.
A report from the Institution of Chemical Engineers (IChemE) predicted that at least four major plants and up to 800 smaller units could be in operation in the UK by 2050.
More Water & WasteWater International Current Issue Articles
More Water & WasteWater International Archives Issue Articles