Taking Hungary's Reclamation Gardens East
Back in 2011 WWI covered the story of how Organica changed the perception of wastewater treatment plants in Hungary with its odour free facilities, which double as botanical gardens.
Oct 16th, 2014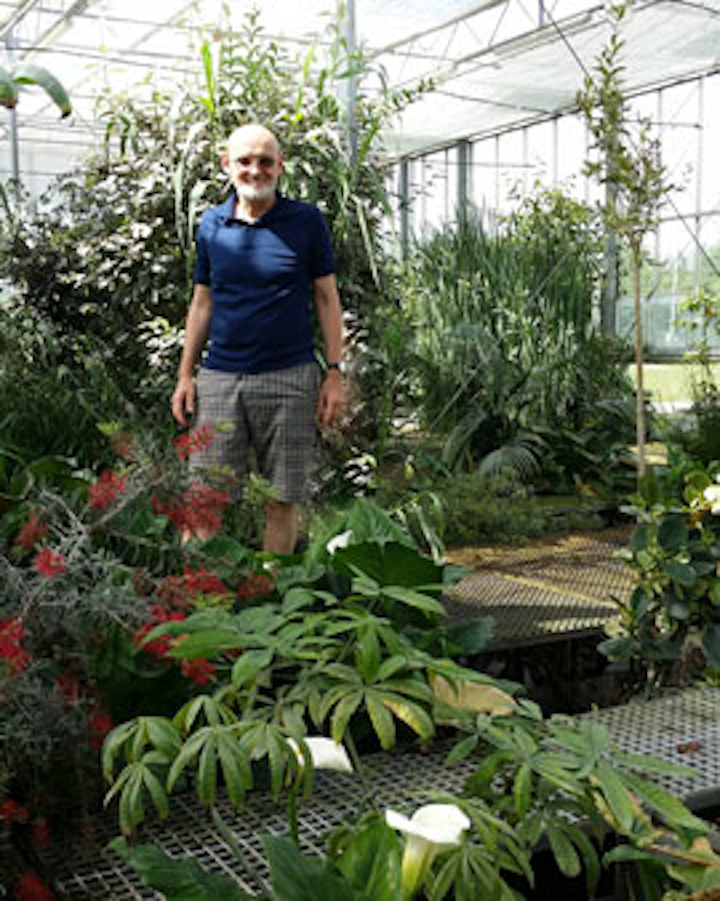 China Takes Up Fixed-Bed Biofilm Activated Sludge

Back in 2011 WWI covered the story of how Organica changed the perception of wastewater treatment plants in Hungary with its odour free facilities, which double as botanical gardens. Three years later we catch up with co-founder and executive VP of business development, Attila Bodnár, to see how he's taking the concept east to China.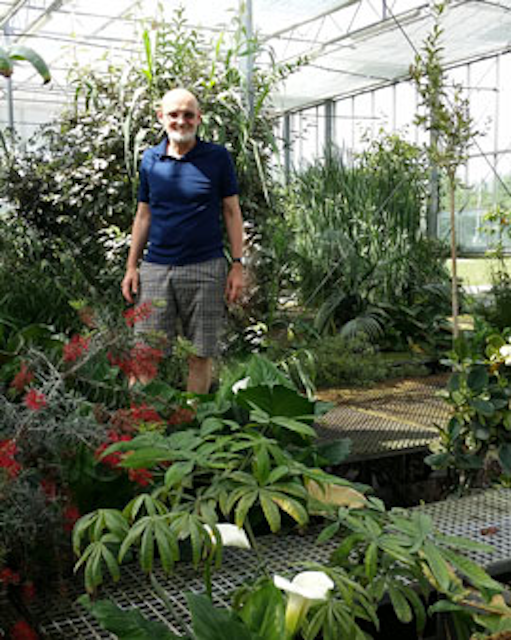 Co-Founder Attila Bodnár believes the water treatment business should be brought back into urban environments and rebranded as "reclamation gardens"
Organica's co-founder and executive VP of business development, Attila Bodnár, has clearly not been heeding the advice of Horace Greeley, the nineteenth century newspaper editor and politician who famously exhorted his fellow Americans to "Go West, young man".
For the fertile farmlands of the west were apparently set to provide the ideal backdrop for those prepared to work hard by toiling the land to succeed. But Bodnár has headed off in precisely the opposite direction, abandoning his native Hungary in East Europe for the Far East, setting up shop in the teeming metropolis of Shanghai. Why?
"Because the opportunities in China and South East Asia are so massive and the momentum there so overwhelming that I really wasn't left with any choice," he says.
So head East he did. And where Organica's innovative and odour free wastewater treatment plants (WWTP) which double up as botanical gardens have been going down a treat ever since.
Nanotechnology
It would also be a mistake to be lulled into assuming that Organica's WWTPs are designed to appeal exclusively to radical free-thinking hippy types. For behind the garden like atmosphere where trees and fish are ever-bountiful there is in fact a highly efficient Fixed-Bed Biofilm Activated Sludge (IFAS) technology with complex IP, which captures the deep understanding of the workings of the more diverse biology.
The company kicked off, understandably enough, on home turf, with the Prologic Logistic Centre on the south side of Budapest - a system designed for an industrial park for 3000 people at 280 m3/day. That was back in 2001.
Fast forward 13 years and we can see Organica's transformation into an established but dynamic company with a truly global reach. With less than 100 employees, the company operates from offices not just in Budapest, but Shanghai, New Delhi, Princeton and Jakarta.
At the helm of that team is Organica's CEO, Ari Raivetz who joined Organica in 2011. Raivetz relocated his entire family from New York to Hungary including his four-year old twin girls, to fortify Organica's mission. The combination of Raivetz's business acumen and Bodnár's architectural innovation, proved to be enticing for experienced industry players from around the world to follow Raivetz's example and move to Hungary to join the Organica team.
"It just doesn't make sense for sewage to be pumped out of cities, unpleasant concrete structures built to process it - only for it then to be run back again into town to be used in bathrooms, airport cooling towers and so on," says Bodnár.
"We believe in a more sustainable urban planning principle whereby we embrace a more decentralised approach where treatment can happen closer to where people live. There's a psychological barrier to overcome, true enough. But if the WWTP can be packaged and presented attractively our experience is that people are certainly up for it. Put it this way - we recently opened a WWTP in France, in partnership with Veolia, and over 700 people turned up."
Tackling China
"We had one or two plants with Veolia in France back in 2011," Bodnár adds. "Now we are up to number 25. This can of course be duplicated and replicated in any country. So imagine the potential here in China where everything is 100 times bigger. China is also a great environment in which to do business - whereas in Europe you might be talking of a two to five year sales cycle here it can be anything from one to two years. That's pretty fast. There is a vast urbanisation going on here - you can't help but get the impression that the whole country is one massive construction site. It's the same story in other parts of South East Asia too."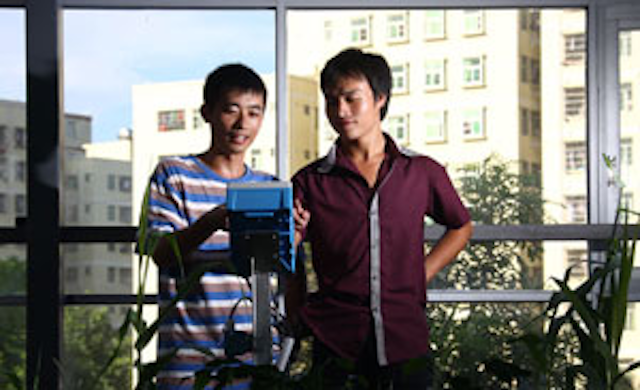 Chinese operators inside an Organica plant: China now accounts for 25% of the company's revenue

Cleantech award winner
Organica's China-generated revenue now accounts for approximately 25% of the company's income. An impressive figure when you consider that barely five years ago China didn't appear in the company's order books at all.
But it's not just the Veolia partnership which has conferred upon Organica's additional credibility. They have notched up a number of other successes too. Last year the company won the Water and Energy Exchange (WEX) Innovation Award, recognising significant achievements in the water and wastewater management fields.
A few months later they entered into a partnership with International Finance Corporation (IFC), with the participation of the WLR China Energy Infrastructure Fund. This was rightly heralded as a highly significant step on the not unreasonable grounds that the IFC, as part of the World Bank group, is one of the most active financiers of water treatment infrastructure in the world. Then, as the autumn approached, Bodnár was up on the podium again, this time Organica being named "Company of the Year – Europe and Israel" in the Cleantech Group's prestigious Global Cleantech 100 awards.
Although he describes himself as "a midwife – helping this solution to come about" the truth is that Bodnár is something of a philosopher himself. And as every student of philosophy will tell you when it comes to discussing weighty issues relating to the meaning of life, the use of language is crucial.
"And this is absolutely true, believe it or not when it comes to WWTPs," he will inform you. "A WWTP is a wastewater treatment plant. Let me repeat that. A wastewater treatment plant. Who wants to use that phrase? It's inaccurate, unattractive and passé. My clients are now wanting to call them Water Reclamation Gardens or a Water Reclamation Facility. Why call it a WWTP when you, as an investor, might very well be able to sell on the treated water?
"And if it looks like a garden, smells like a garden, creates water and you can see waterfalls and plants in each and every direction – a place which supports life with fish and frogs and nesting for ducks – well, it's a way of introducing diversity into the concrete jungle and a paradigm shift in our use of language is surely an integral part of this process."
The CEO goes on to say: "This will help us in our quest to bring the treatment process back to town, where it belongs. Just like the toilet was brought into the house from the garden some 150 years ago. The big challenge now, though, in my view, is get major international architects to think about this issue, to add their own creative thoughts to this ongoing process. For all of this falls within the context of building sustainable cities. The crisis is here – it's with us now – and it's our duty to come up with innovative solutions."
Reclamation gardens
If you want to talk about the architecture of his WWTPs, or reclamation gardens (RG) as Bodnár would prefer, he is in his element. That's only to be expected, after all, for he is an architect by training.
If you want to drill down into the technical side of the RGs he is equally at home and he will be able to talk to you at length about how the treatment plants are populated with sludge systems which house over 3000 species of microbes, aquatic flora and fauna, and even fish.
But he is at his most eloquent when taking a step back from it all and looking at the big RG picture.
"I moved here to China because I believe it's going to be good for the business, of course," he says. "That's my first obligation. But I am genuinely passionate about the idea of our system becoming a beacon, a way forward for the future.
"When someone walks into a garden you cannot but help get the impression that somehow it's an ideal place – the Garden of Eden. Now, if you happen to have a greenhouse on top of it – even in winter – and then at the same time you are processing human waste – well, that's pretty revolutionary, especially if you situate it next to an office block or a complex of apartments."
He goes on to say: "Traditionally, and to almost all peoples, excreta has been the most disgusting thing. You don't want to be close to it. You want it out of sight, out of mind. But now, here, we are reversing that thought pattern. In our RGs it's all together again. The two opposites. The garden and the waste. The black and the white. The good and the bad together, in harmony, whole.
"Now 90% of people who visit our plants feel this to various degrees. They say 'wow'. Why are they saying 'wow'? After all they are only walking into an industrial greenhouse. It's not such a big deal. But still they say it. Because they are realising that it is indeed possible to combine, to close the cycle, to live in harmony and to take responsibility for the waste we generate."
He finishes by saying: "We are mentioning the unmentionable. We have brought it home if you will. This is holistic, honest and revolutionary in its way. It is also inevitable. After all, when you think about it we are just taking ownership of what we have created ourselves in the first place."
Horace Greeley founded and edited the New York Tribune. He prided himself on taking radical positions on all sorts of social issues. Which prompts one to conclude that Greeley and Bodnár would surely have got along very well. Even though Bodnár did the unthinkable by going East rather than West.
Jeremy Josephs is a freelance writer for WWi magazine. For more information on the Organica story, please email: tomf@pennwell.com
Process Overview: FBAS
Fixed-Bed Biofilm Activated Sludge (FBAS) is a type of Integrated Fixed Film Activated Sludge system. It leverages the use of various natural and engineered media to provide a habitat for a diverse fixed-film bacterial culture which metabolizes the contaminants in wastewater.
These populations of organisms live in an attached form on fixed bed media inside the reactors, as opposed to being in constant motion as is the case with conventional solutions such as Activated Sludge or Moving Bed Biofilm Reactor (MBBR).
Organica says: "Providing a stationary habitat allows a diverse and robust biofilm to grow and thrive inside the reactors, which ultimately offer significantly improved nutrient removal, energy efficiency, and resiliency, all in much less space than conventional approaches."