Hungary faces up to the affordability challenge
Hungary has reduced its 400-plus utilities to just 46 in three years. Natasha Wiseman investigates the changed landscape and the country's first ice pigging project.
Oct 16th, 2014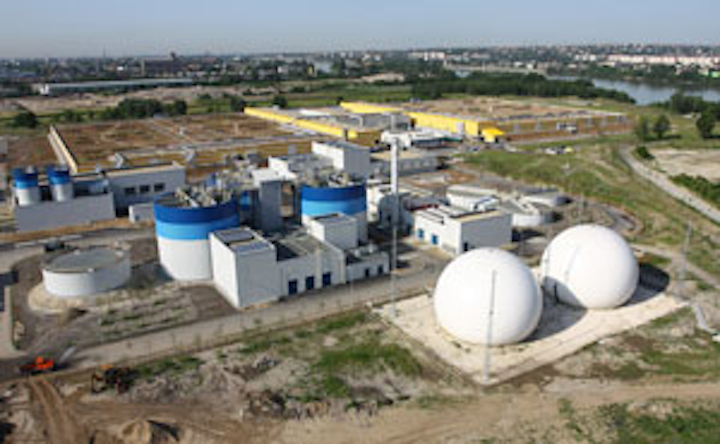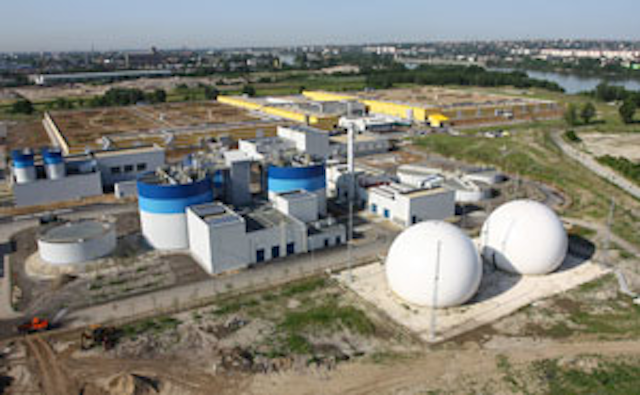 Budapest Central WWTP serves 1.45 million population and was completed in 2009

Hungary has reduced its 400-plus utilities to just 46 in three years. Natasha Wiseman investigates the changed landscape and the country's first ice pigging project.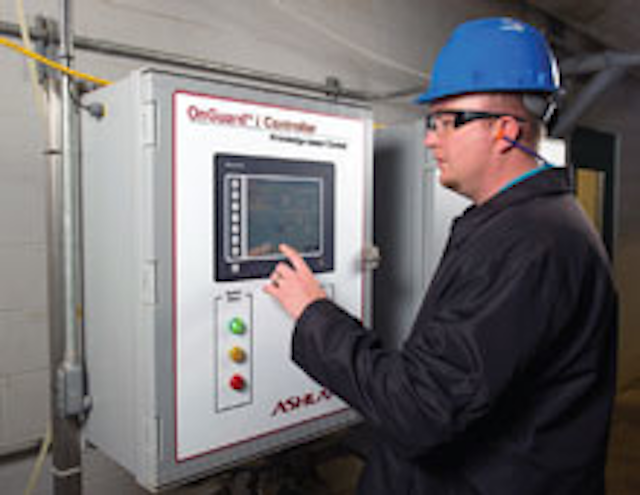 Károly Kovács, chairman of the Hungarian Water Cluster and president of the European Water Association (EWA)
A rapid consolidation of Hungary's water utilities has taken place over the last three years, which has already delivered major benefits for end-users. Transforming from a highly centralised socialist system to a market economy 25 years ago, the country faced an affordability challenge, never having made charges for water that related to the cost of service delivery.
The 33 state-owned Soviet-era water utilities were dismantled when communism collapsed in Hungary, and responsibility passed to individual municipalities. This resulted in five regional utilities and over 400 municipal utility companies in the subsequent years.
This decentralisation of water and wastewater services did little to address efficiency and affordability issues. Instead, it led to the creation of numerous village-level public utilities, some comprising only 1,000 end-users.
Károly Kovács, chairman of the Hungarian Water Cluster, explains how having tariffs and maintenance managed on a micro level, meant replacement and maintenance of assets was often neglected. He says: "With time, pipe bursts on the network will increase, operational costs will increase and the assets will be used, but not replaced.
"Because the costs of replacement will not be covered by the taxes and tariffs that the users are paying, this all goes against European legislation like the Water Framework Directive, which speak about 'cost recovery' and 'user pays' principle."
In order to improve control of water utilities, meet European standards, improve efficiency and deliver consolidation in the sector, the Hungarian Government introduced a new Water Utilities Act in 2011. This legislation leveraged consolidation by mandating that the minimum size of each water utility should increase.
Initially a 50,000 minimum number of household connections was introduced for any utility company. This was then increased to 100,000 and now stands at a 150,000 target to be met by the end of 2014. Today there are 46 utilities in Hungary and this is expected to fall to less than 40 by 2015.
Ice slush is prepared for pipe cleaning in the first Ice Pigging project for pipe cleaning in Hungary
Kovács explains that the five regional state utilities now serve 25% of the population:
"They are great integrators, so the small ones have moved into the regional utilities. Now the legislation says these basic assets - the pipelines and the plants - must be in the entire ownership of the municipalities or the state."
"However," he adds, "contracting out of the service provider and operations and maintenance work is not excluded, according to the law."
The Water Act has also leveraged a complete reassessment of asset values, which runs until 2015. New customer tariffs will be based on the revised asset values and are decided by the government. Over the last four years, customer bills have actually gone down, although the country faces some tough decisions around tariffs down the line.
Kovács explains: "In the bigger municipalities, where the density of the population is higher, the cost of services and of maintenance, calculated per cubic metre or per capita, is cheaper. In small municipalities, these costs are substantially higher.
"The question for the legislation is: how to spread the higher costs to a larger number of customers. The more extreme possibility would be to have just one tariff for the whole country - there might be a system to compensate those regions where costs are higher."
Kovács says that to date the implementation of the Water Utilities Act and consolidation of the utilities has been smooth with no objection from either the municipalities or the end users.
With customers experiencing better service connectivity, higher water quality and now anticipating a further 10% decrease in tariffs, that is probably not surprising. Customers have also gained from the outlawing of municipalities cross-subsidising other services through water tariffs. Another major win is that tendering is much more efficient.
Providing an example, Kovács says: "A big part of the costs for the integrated companies is the electricity costs. Utilities are now tendering in much bigger packages and can get better prices."
He says that public feeling in Hungary means that state ownership of utilities is likely to remain and there will be little opportunities for the outsourcing of the basic service in terms of municipal water supply and sanitation. However, the opportunities for technological development and supplier cooperation are already well established.
"Companies from Germany, Denmark, UK, Canada are already supplying equipment in Hungary. Pumps, blowers, membranes – they're here, being produced in Hungary and supplied more widely into eastern Europe," Kovács asserts.
Expertise
Hungary is also exporting its expertise in the experience of making the transition from a highly controlled and centralised economy to a market-orientated one. The Hungarian Water Cluster, which was formed in 2008, comprises 25 companies with a range of expertise from research and consultancy to drilling wells and water treatment.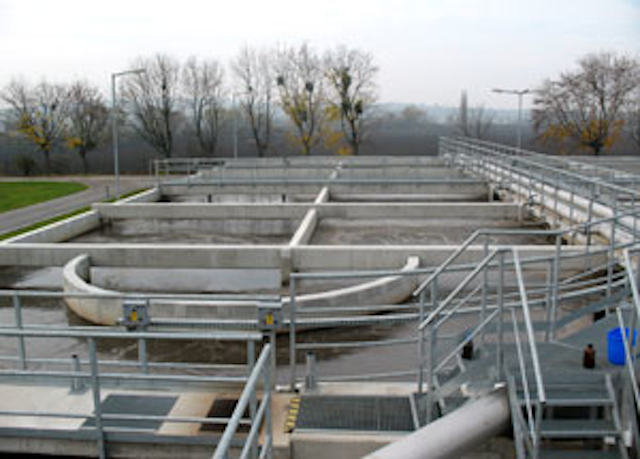 Tata WwTP in north-western Hungary was upgraded in 2011
It is finding a niche in countries managing similar economic legacies such as the Balkans, China, Vietnam and Mongolia. Hungarian companies are also working in southern Africa and Saudi Arabia.
Infrastructure
Since the end of the 1990s, with significant assistance from Europe, Hungary has secured 97% quality water supply to its population. Pollution-free sanitation, though, is still lagging behind, compared with advanced EU states, despite recent significant improvements, and 20% of the population is still not connected to centralised treatment.
The Budapest Central Wastewater Treatment Plant, which serves 1.45 million population equivalent, was completed five years ago, along with centralised treatment in other major conurbations. Since then, the National Settlement Wastewater Discharge & Cleaning Implementation Programme (2000-2015) has been underway.
The latest round of projects in the country is focusing on smaller municipalities of 2,000 to 15,000 PE, but that will still leave some two million people with on-site treatment, largely in the form of septic tanks. In a country where 90% of the national water supply depends on groundwater or riverbank-filtered wells, this dependency on groundwater sources is combined with an ongoing pollution risk from poorly installed and maintained septic tanks.
A groundwater soil and protection regime was adopted by Hungary in the year 2000, to ensure compliance with the EU Groundwater Directive, but legislation has yet to be introduced to get a grip on the issues surrounding ownership, operation and maintenance of onsite treatment.
Case Study: Ice Pigging Innovation in Hungary
Szeged Water Company (SWC) is undertaking the first Ice Pigging project for pipe cleaning in Hungary. The utility, which operates in the south of the country, decided to take action to improve drinking water quality following a number of complaints about discoloured water.
As the supplier of drinking water supply and wastewater services to a region that includes Hungary's third largest city and over 160,000 residents, SWC has resolved to clean up over 600km of potable water pipes to remove sediment build up and biofilm. Hungarian contractor Agriapipe, a specialist in no-dig technologies, identified Ice Pigging as the ideal solution.
Ice Pigging removes the need for large and expensive enabling works as the ice slurry forms an 'ice pig' that is forced through the pipe, cleaning the pipe walls as it travels. The ice easily adapts to the local topology of the pipe, even accessing small entry points - saving time, unnecessary expense and open cut works that might disrupt the local community.
Aqualogy, the global technology and solutions division of Spanish multinational Agbar, is the licence holder for the patented Ice Pigging technology. The company decided that in order to best deliver the project, it would work closely with Agriapipe and the contractor's operatives received full training in delivering the technology.
With shared responsibility to clean 400km of the network, Aqualogy will manage all ice production and Agriapipe will perform ice insertion and cleaning.
To maximise operational efficiency, Aqualogy has established an ice production facility near Szeged capable of producing 10 tonnes of ice slurry daily. This will allow 4 - 6km of water pipe to be cleaned per day, depending on pipe diameter. While most water utilities claim discolouration poses no health risks, the water is may not be palatable, which can lead to increased levels of customer complaints.
Fast and exceptionally low risk, Ice Pigging removes sediment and biofilm from drinking water pipes and the deposits that can build up in pressurised sewers. Originally developed by Professor Joe Quarini at the University of Bristol, the technology has been active in the UK for over 10 years, with research and development supported by Aqualogy, which is based in Bristol.
In 2010 Ice Pigging was commercialised for use worldwide, with successful projects since in Holland, Germany, France, Japan, Australia, Chile, Saudi Arabia, and the United States.
Natasha Wiseman is a freelance contributor to WWI magazine, for more information email: natasha@wiseonwater.com
Table1. Hungarian water and sewerage figures. Source: The Hungarian Water Utility Association
2011

Drinking water pipes (length)

62,000km

Produced water

600 million m3

Drinking water sold

500 million m3

Wastewater produced

450 million m3

Settlements with drinking water

3,132

Homes with drinking water

3.8 million

Settlements with sewerage

1,200

Homes with sewerage

2.4 million

Number of wastewater treatment plants

500

Water and sewer services net sales

€707 million

Number of water management employees

20,000

Table 2. Change in Hungarian sewerage coverage 2000 to 2015
2000

2015

Length of sewerage

20,000km

35,000km

Ratio of households connected

45%

85%