World News
The Michigan Department of Environmental Quality has selected 115 applicants to receive grants totalling $91 million from the Stormwater, Asset Management and Wastewater (SAW) program.
Nov 21st, 2014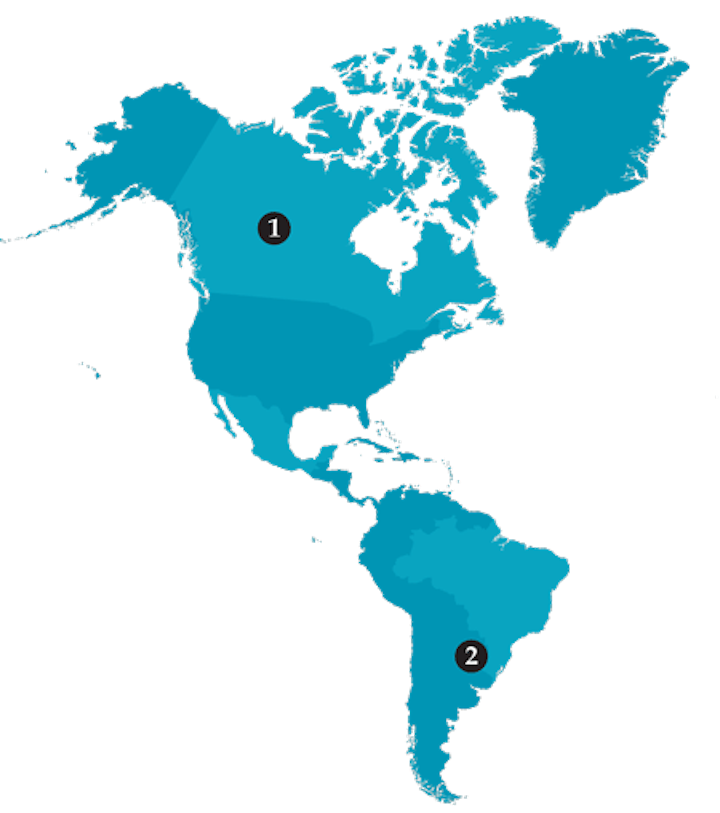 1) United States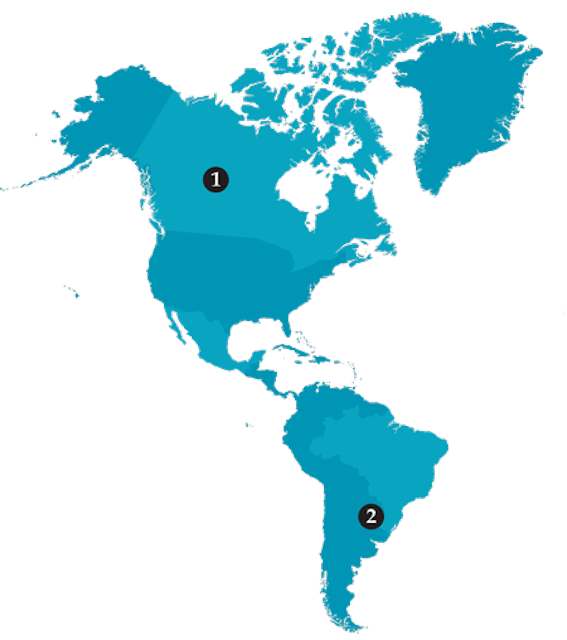 The Michigan Department of Environmental Quality has selected 115 applicants to receive grants totalling $91 million from the Stormwater, Asset Management and Wastewater (SAW) program. Designed to protect the state's water quality, this is the second round of SAW grants. Total applicants to receive funding now stands at $170 million.
2) Paraguay
Sanitation projects could be in the pipeline from Paraguay's public works and communications ministry, MOPC, with around US$820 million earmarked for financing. A statement from the Ministry reportedly said that the initiatives include a US$50 million wastewater project set to benefit Itauguá, San Juan Bautista, Areguá, Ypacaraí, Tobatí, Santa Rita, Carapeguá, Horqueta and San Ignacio.
3) Sweden
A biosensor recently developed at Lund University in Sweden claims to be able to detect substances at 10,000 times lower concentrations than what is currently possible. PhD student Lesedi Lebogang has developed what the university has called a "super detector" which it is hoped could be used to detect toxic algae blooms in drinking water sources before treatment.
4) Gibraltar
A £22 million wastewater treatment plant contract has been awarded in Gibraltar to a joint venture between UK water technology company Modern Water and Northumbrian Services.
The project includes the design, build, finance and 20-year operation of the plant to treat urban wastewater for the entire population of Gibraltar.
5) Iraq
Iraqi Ministry of Municipalities and Public Works has awarded a 170 million euro contract to provide pre-treatment facilities for its 200,000 m3/day desalination plant awarded earlier this year. A consortium between Hitachi and Veolia Environnment will provide EPC (engineering, procurement and construction) for river water intake and transport facilities for the Basra reverse osmosis project. Egyptian firm ArabCo will assist the consortium.
6) New Zealand
Watercare Services has appointed Mott MacDonald to design the NZ$63 million (£30 million) Rosedal wastewater treatment plant expansion in Auckland, New Zeland. The expansion will include a new 3km pipeline and pump station, additional primary sedimentation tank, digester and feed tank system.
7) Oman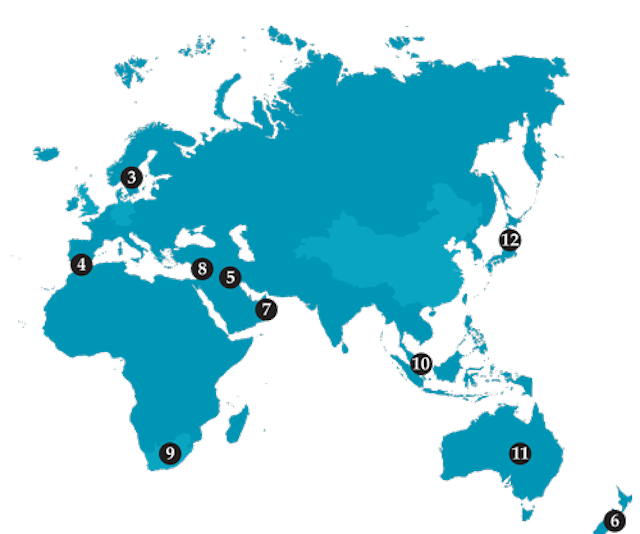 The contract to develop the Qurayyat independent water project (IWP) in Oman is expected to be awarded by the Oman Power & Water Procurement Company (OPWP) by the end of November. The planned 200,000 m3/day project has received bids from six groups, including Abengoa, Acwa Power and Hyflux.
8) Israel
Israeli desalination company IDE Technologies has repotedly made 50 redundancies out of its 450 staff in Israel as a result of the completion of the Ashkelon, Hadera and Soreq desalination plants. In a strategy to focus more on the international market, the company has opened two offices in Australia (Sydney and Brisbane). This follows the Cape Preston project to produce 140,000 m3/day of potable water for CITIC Pacific Mining.
9) South Africa
A proposal for the development of a coal mine to feed a power station could affect water supply to millions in the region, the Johannesburg-based Times newspaper reported. The proposed Panfontein colliery on the northern bank of the Vaal River is reportedly being opposed by local residents and Rand Water Services.
10) Singapore
Researchers from Singapore and the UK claim to have developed a novel concept to prevent bio-fouling of membranes during water filtration. Claimed to be a "self cleaning membrane", the material incorporates antibacterial silver nanoparticles as part of a group of measures that "kill the bacteria and clean the membrane". Newcastle University International Singapore and Newcastle University UK team are now working to scale up the technology with an industrial partner.
11) Australia
The AUS$37 million Sarina wastewater treatment plant was opened by the Governor of Queensland Paul de Jersey, as part of the National Water Week. Replacing a 40 year-old facility, the new treatment facility has been built to cater to a population of 7000 people. Up to 100,000 m3/year of produced effluent could be used by the nearby Sarina Golf Club to water its fairways and greens.
12) Japan
Japanese water company Kurita Water Industries has acquired the water treatment unit of Israel Chemical (ICL) – APW – for €250 million. The agreement includes the purchase of a chemical additives business for the paper industry. The sale of the APW business units is part of an ICL strategy launched in 2013 to divest its non-core businesses and instead prioritise core areas of agriculture, food and engineered materials markets.
***************
Double contract win for suez in UAE/Oman
Hyundai Engineering & Construction selected SUEZ Environnement subsidiary Degrémont to build the reverse osmosis sea water desalination plant of the Mirfa Independent Water and Power Project (Mirfa IWPP) in the Emirate of Abu Dhabi. The Mirfa IWPP was awarded to GDF SUEZ by Abu Dhabi Water and Electricity Authority (ADWEA).
This project includes a contract totalling €117 million which covers the design and construction of a reverse osmosis sea water desalination plant with a capacity of 140,000 m3/day. It will be equipped with SeaDaf filtration technology to pre-treat the water from the Arabian Gulf, which is turbid and can be rich in algae, with a double reverse osmosis treatment for its desalination. It will be followed by a second contract of seven years for the RO plant's operation and maintenance awarded to Degrémont by the Mirfa International Power & Water Company for a total amount of €29 million.
Located 160 km west of Abu Dhabi, the Mirfa IWPP comprising the desalination plant will supply 240,000 m3/day of drinking water and 1,600 megawatts of electricity to respond to the region's growing demand for drinking water and electricity.
Meanwhile in Oman Degrémont, in a consortium with local civil engineering company Al-Ansari Trading Entreprise was selected by the Oman water authority Haya Water to design and operate an 18,000 m3/day capacity wastewater treatment plant in Al-Amerat. This contract, for a total amount of €50 million, in which Degrémont has a share of €25 million, has a two-year term for the operation and maintenance of the plant.
Situated in Al-Amerat, a residential suburb of the capital city Muscat, the plant will use the UltraforTM membrane bio reactor process.
Following the construction and operation of wastewater treatment plants such as As Samra (365,000 m3/day) and Wadi Ma'in (128,000 m3/day) in Jordan, Degrémont has in the past few years in Qatar completed the 4th extension of the Doha West wastewater treatment facility, as well as the plants in Barwa City and Lusail.
Middle East should adopt more aquifer storage and recovery, says report
An excess of 40% to 60% of treated sewage effluent is "wasted" and discharged to the sea in the Middle East, according to Arcadis. In a report the consultancy said instead it should be recycled but that this "requires a change in thinking from being a choice and cost to a necessity and investment". Aquifer Recharge and Recovery was touted as the "optimal choice for the Middle East". Merely, 60% of the region's TSE could be stored in the aquifer and used at a later time rather than be uncontrollably discharged, the report said. The three different approaches to aquifer recharge should be considered: aquifer storage and recovery (ASR); aquifer storage transfer and recovery (ASTR) and aquifer recharge & recovery (ARR). Arcadis said: "There is currently minimal implementation or planning taking place across the GCC for aquifer recharge using TSE – Abu Dhabi and Doha are currently pumping excess desalinated water in the aquifer to act as emergency storage whereas the use of TSE is still in the midst of research."
$10m Puerto Deseado desalination plant awarded in Argentina to rwl water
RWL Water with partner CPC SA has won a $10 million project to build a 3000 m3/day seawater reverse osmosis (RO) plant in the city of Puerto Deseado, Santa Cruz, Argentina. This plant will supply water to a population of approximately 18,000 city inhabitants and will be designed to alleviate intermittent supply challenges. The design includes ultrafiltration membranes as pre-treatment and an ultraviolet (UV) system to ensure excellent bacteriological quality, as well as an RO system, which will consist of two sets of 120 membranes each. An energy recovery system will also be included with the aim of reducing energy consumed by more than 40%.
For more news visit us at wwinternational.com
More Water & WasteWater International Current Issue Articles
More Water & WasteWater International Archives Issue Articles