Turning a Utility in to a Business: Tariff Transformation in eThekwini, South Africa
Over 14 years a South African municipality connected 1.3 million people to piped water and provided wastewater services to 700,000 citizens.
Jul 30th, 2014


Over 14 years a South African municipality connected 1.3 million people to piped water and provided wastewater services to 700,000 citizens. By charging for water services accordingly, the utility has been transformed into a business and is even spinning out technology internationally. WWi talks to Neil Macleod, head of eThekwini Water and Sanitation to find out how he did it.
Most high level executives, managers and CEOs look forward to retiring. A chance to break free from high level responsibility, boardroom meetings and endless spreadsheets. Yet, rather than looking forward to driving down his golf handicap, Neil Macleod will instead be helping to drive down water losses. That's water losses around the world while increasing water tariffs.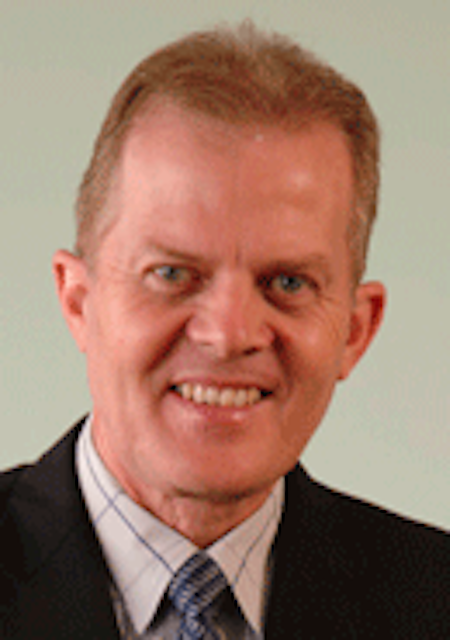 Macleod led a new policy which the South African government followed
And to say he is passionate about water management is an understatement. For example, rather than keep a hidden bottle of Scotch whiskey in his desk drawer for a late night tipple, instead he has a bottle of phosphorus pellets, recycled from wastewater.
On the brink of retirement, Macleod has been responsible for transforming a traditional municipality into a modern, innovative business. A business that doesn't "make a profit", but covers its costs, he tells me. To understand how he has achieved such a feat, let's go back in time to 1996.
Revenue model
It was during this year that a constitution enshrined the human right to water in South Africa. Local government was tasked with putting it into practice. Soon after, Durban, one of the country's main urban centres, expanded its administrative boundaries to include 3.5 million people, some of them living in poorly serviced rural areas with huge water and sanitation challenges.
The utility realised at the time that 40% of its population earned less than $2 a day, with unemployment over 30%. "A lot of people were struggling to feed their families, let alone pay for utility services," Macleod says. "A lot of people were getting sick. They would go to rivers and streams that were polluted because there was no adequate sanitation. The amount of money we were paying in direct medical costs, treating people at the city clinics, told us that there was something wrong."
Addressing this situation, eThekwini Water and Sanitation provided a basic quantity of water to poor households for free – six cubic metres per month (200 litres a day). Everyone else paid the full cost for water. The water provided for free represented 7% of the utility's total sales. For high volume users – 45 cubic metres per month – the tariff increased.
********************
If you don't pay we cut you back to 300 litres a day
Durban was setting the standard and in 2000 the South African government made this national policy.
"Our Durban policy for targeting the poor became a national policy," he says.
However, after speaking with the World Health Organisation (WHO), they were advised that 200 litres a day for a family of eight wasn't enough. Recommended to provide 50 litres per person, per day, eThekwini increased its basic amount of water for free. By 2004, the average household size was six, so this equated to nine cubic metres per household per month. "That's how it's been ever since," adds Macleod.
Revenue collection
Free water to one side, the remaining 93% of water supplied generates a revenue for the utility. "It's not a small business," he says. This not so small sum is around US$520 million per year, of which 99% of that sum is consistently collected year on year.
The head of water also pulls no punches when it comes to bill-dodging. "The poor are catered for and the rest are forced to pay. If you don't pay we cut you back to the 300 litres a day. If you're living in a big house or are a wealthy person, you can't live very long on 300 litres a day. At the same time we have met our constitutional obligation to provide you with basic water."
Since 2000 eThekwini has connected 1.3 million people to piped, safe to drink tap water while consistently generating that US$500+ million in annual revenue.

Future generations: school children learning about the positive developments sanitation and water can bring
Such a healthy cash flow means the "banks are happy to lend to us and we have a capital programme at the moment that's about US$150 million per year, investing this into expanding the network and rolling out services, as well as asset management".
Sanitation innovation – reinventing the toilet
Once drinking water was developed, eThekwini moved onto sanitation. Macleod says that with people living between 200 to 300 miles apart in rural areas, "to provide sanitation there would have cost an absolute fortune". So the utility looked at alternative situations and ended up going down the route of ecological sanitation – urine diversion toilets. To date, his organisation has built 90,000 toilets over the last seven years, with a total of 700,000 people connected to sanitation services.
Most interestingly, Macleod believes conventional sewer systems are antiquated and there needs to be a global rethink on the way wastewater is dealt with.
"Present toilet technology was invented in 1860 – it's a high water user," he says. "It's very inefficient.Humans produce on average about one litre of faecal sludge per day. If you go to the toilet three times in one day, there's about 30-40 litres of water added to this.
"Water has to be purified, stored, delivered to a house, taken away and pumped to a treatment plant. It doesn't make sense. There must be a better way. South Africa is water scarce and there's both energy and nutrients in sludge that shouldn't get thrown away."
In collaboration with the Bill and Melinda Gates Foundation, eThekwini has been taking part in the 'Reinvent The Toilet Challenge". The utility is trialling pans with a "coating on them that repels human sludge, so waste slides off into a pit or sewer without needing water – like a self cleaning toilet", adds Macleod.
"We're trying to find a toilet that needs very little water that can recover nutrients at the source," he says. "If you can do that then the sewers can be very small – 50mm sewers to take away the bathwater – they don't need to be sophisticated sewers. If you can remove the nutrients at source then there's nothing for the sewers to do: the nutrients are taken out, degradable organics are taken out and converted to energy."
Necessity is the mother of invention, or so the expression goes, but in eThekwini's case it was necessity that drove it to innovate a home-spun technology. Called the LaDePa, the utility invested $200,000 into building what is essentially a sludge, screw press. Processing 12 tonnes of sludge a day, it separates out sludge from garbage onto a conveyor, before heating and killing pathogens. Pellets come off the end with no odour or pathogens.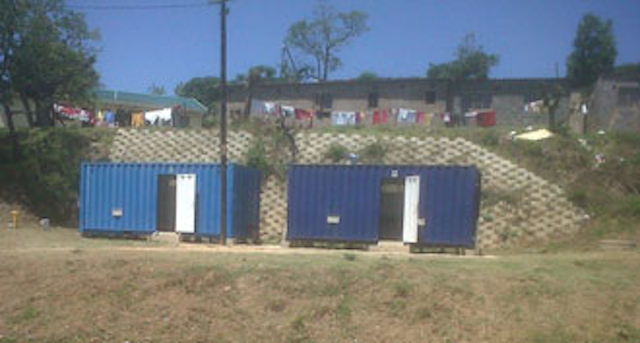 A total of 700,000 people have been connected to sanitation services by eThekwini
"It's like a big meat mincer," says Macleod. "I call it the mincer and we hold the patents for it. The resulting product is safe and as a fertilizer it grows amazing vegetables. There's been a lot of interest in this across South Africa, especially now we've found a way to harness all these nutrients in the sludge."
Sharing knowledge
Such results earned eThekwini this year's Stockholm Industry Water Award. In its citation, the Stockholm International Water Institute (SIWI) said: "eThekwini has championed the approach to provide sufficient water to sustain human life, as expressed in the South African constitution, now embedded in national policy. The methods used and results achieved by eThekwini Water and Sanitation serve as a sterling example for the many communities worldwide facing similar challenges."
Many top executives reach retirement with a goal to say that they've made a difference and will leave a legacy behind. Many don't. And many do. Macleod clearly falls into the latter; bringing water and sanitation to thousands and improving lives as a result of his busy career.
Yet this is not the last you'll be hearing from him. Retiring in August (the day after collecting the Stockholm prize), he'll be working with the World Bank touring Asia, Latin America and near home in South Africa to share the eThekwini model – increasing water coverage and recovering the cost of water.
"It's about culture change and transformation," he concludes. "That's how we made it happen in Durban and how others can also make it happen."
Tom Freyberg is chief editor of WWi magazine. For more information on the article, email; tomf@pennwell.com