Membranes
Collection of product and news announcements  focused on Sludge Treatment - Membranes
Jul 30th, 2014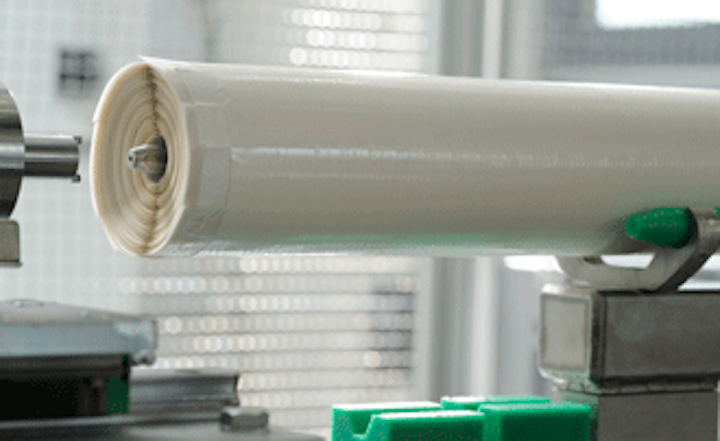 New RO membranes tested on Red Sea, Egypt
Speciality chemicals company LANXESS has launched its Lewabrane seawater reverse osmosis membranes following testing on the Red Sea in Egypt. Deutsche MeerwasserEntsalzung (DME) GmbH, a Duisburg-based company were contracted by LANXESS to conduct the tests. The Lewabrane RO S400 HR elements underwent testing in Sharm El-Sheik, Egypt in a commercial, industrial-scale desalination plant, and an extensive set of conclusive data has been collected during this time. Three different elements with high rejection rates (HR) are currently available: Lewabrane RO S400 HR, S440 HR and S085 HR 4040.

Membranes companies join forces
Three names in the membrane business: Rochem, Sepro and APTwater have re-launched under one new consolidated brand name – ULTURA. ULTRURA's focus markets will include rare earths and mining, treatment of the complex cocktails of leachate from landfill sites, on-vessel gray/black water treatment and desalination for delicate marine ecosystems, electro-coating for the automotive industry, food and dairy and advanced process separations for life sciences. The three companies combining means the group has 2500+ installations worldwide, an established presence in the Americas and EMEA.

Submerged UF membranes for MBR
Membrane technologies company QUA has launched the EnviQ™ submerged ultrafiltration membranes for wastewater treatment and recycle applications as part of the Membrane Bioreactor (MBR) process. EnviQ's includes features such as reverse diffusion and specially designed air diffusers. QUA said EnviQ significantly lowers the total installed cost of biological wastewater treatment and recycle systems as compared to conventional activated sludge processes with tertiary filtration. EnviQ is currently offered in three configurations: E-8C, 16C and 32C, each having surface area of 80, 160 and 320 m2, respectively.

Hollow fibre UF used to retrofit Del Rio plant
Koch Membrane Systems has started-up the initial phase of its retrofit to the ultrafiltration (UF) system at the City of Del Rio's water treatment plant located in Del Rio, Texas. The full retrofit project is scheduled to be completed over the course of a year. In 2003, the city commissioned a new Aquasource brand UF membrane filtration plant in response to the Interim Enhanced Surface Water Treatment Rule (IESWTR) and recommendations by the Texas Commission of Environmental Quality (TCEQ). By 2011, the plant's original UF membrane cartridges were showing signs of wear, requiring frequent fiber repairs. Following successful testing of Koch Membrane Systems' TARGA II UF membranes, it was determined that a retrofit could be implemented with minimal modification to the existing system.