World News
Collection of water and wastewater news from around the world

Mar 19th, 2014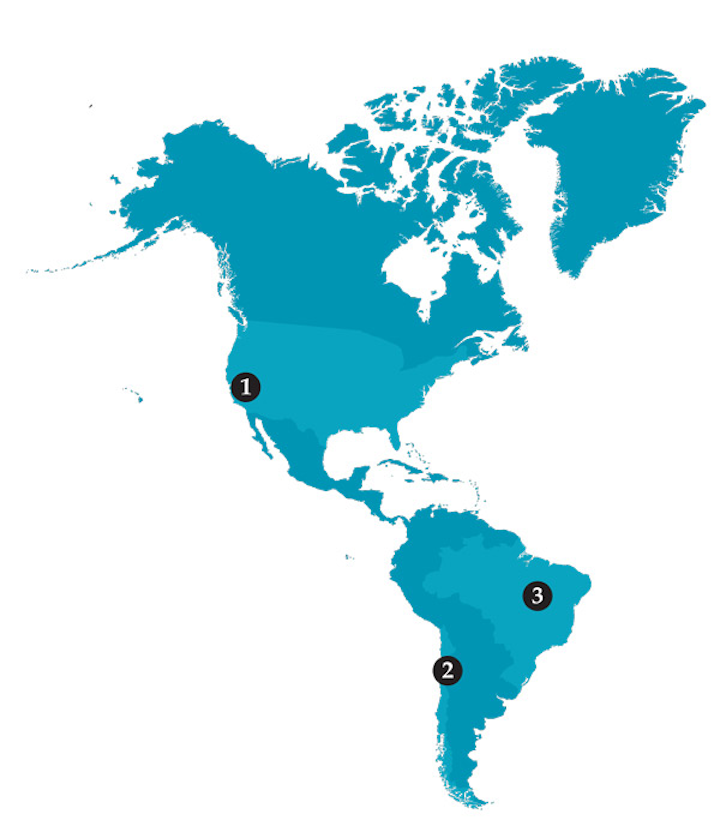 1. CALIFORNIA
This year's Lee Kuan Yew Water Prize will be awarded to the Orange County Water District (OCWD) for its work in groundwater management and water reclamation. OCWD piloted the Water Factory 21 in the 1970s – said to be the first facility in the world to demonstrate how potable grade drinking water can be recycled from wastewater. In 2008 OCWD replaced the project with the Groundwater Replenishment System that injects reclaimed water into wells.
2. CHILE
Israeli desalination company IDE Technologies has opened a new office in Chile as part of its expansion into the Latin American market. The country is one of the world's leading producers of copper, and with the expansion of new mines, there is an increased need for desalination in water scarce areas. Rodrigo Turra, formerly Seven Seas Water, has been appointed as the country sales director to lead the development.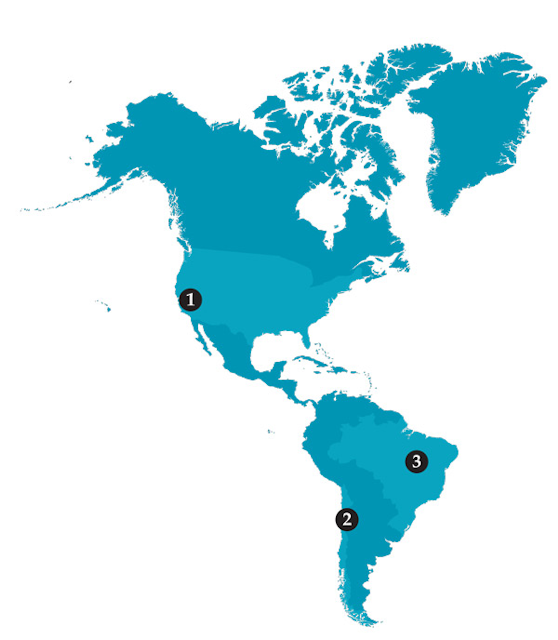 3. BRAZIL
The city of Brasilia in Brazil will play host to the 8th World Water Forum in 2018 following selection by the World Water Council during the 51st Board of Governors meeting. The selection followed an evaluation process of the candidates and ended with a final vote from the governors. The World Water Forum takes place every three years. In 2015 the 7th World Water Forum will take place in Daegu and Gyeongbuk, Republic of South Korea.
4. INDIA
A €2.2 million Europe/India collaborative research project, ECO-India, is set to develop systems for advanced filtration and disinfection of drinking water supplies which suffer from arsenic contamination. The three-year project has been co-funded by the EC's Seventh Framework Programme (FP7) and the Indian Department of Science and Technology (DST).
6. ANGOLA
A $1.1 million contract has been awarded for the supply and installation of water filtration systems to provide drinking water in the Angolan province of Moxico. As part of Mitrelli Group's 'Water for All' project, Amiad will install 50 filtration systems this year that will be used as part of the process to pump water from the local rive to supply clean water to the villages of Moxico and Kuanza Sul. Solar energy will be used to power the system, which aims to reduce water-borne diseases among the local population.
6. KUWAIT
Companies were invited to prequalify for a 225,00 m3/day contract to build a new RO plant in Doha, Kuwait, according to Meed. The project will be tendered as a standard EPC contract.Independent water and power projects (IWPPs) are moving ahead in the country. In December 2013 final project agreements were signed for the Al-Zour North project.
7. UNITED KINGDOM
UK major utility Thames Water has started a trial involving retrofitting surface fine bubble aeration units in a hope to cut energy use during wastewater treatment. A partnership with Israeli company Mapal Green Energy will see 13 units fitted to an existing oxidation ditch at its Chesham wastewater treatment site in Buckinghamshire, which handles a flow rate of 14,450 m3/day. The utility trial is the second for Mapal in the UK, following a pilot with Anglian Water, which started in June 2013.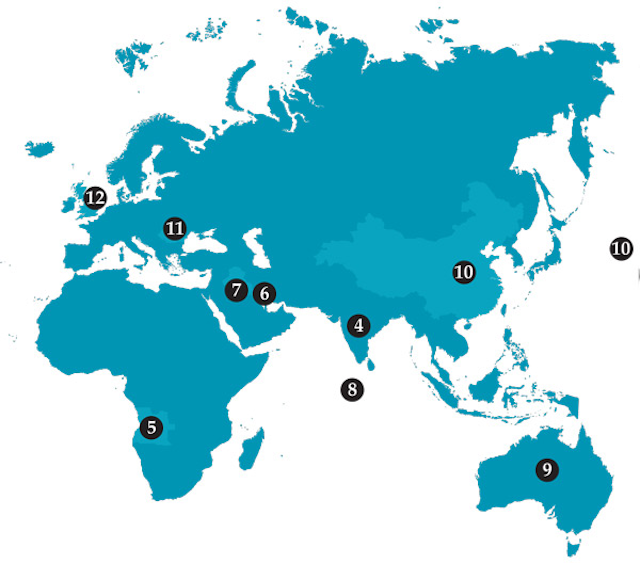 8. IRAQ
The 50,000 m3/day wastewater treatment plant in Iraq's southern city of Kufa, in the Najaf governorate, has begun operation. The build, own and transfer (BOT) plant was won by UAE-based Metito in 2013 for $6.8 million and will be handed over to the city of Kufa after a year of operation. The facility will treat sewer and stormwater using a turbo-reactor.
9. MALDIVES
The small Maldivian Island of Guhli will soon start using desalinated water produced from waste heat. Developed by local power company STELCO in a joint venture with the Aquiva Foundation, the tender awarded in 2013 requires desalinated water to be produced across all Maldivian Islands where possible using excess heat. The desalination plant taps into the cooling cycle of local diesel generators to retrieve the thermal heat that is otherwise wasted into the air.
10. ROMANIA
Three major projects for water and wastewater treatment plants in Romania, Bosnia and Herzegovina and Turkey for a combined value of EUR 33.4 million have been awarded to Passavant-Roediger GmbH, a wholly owned German subsidiary of Drake & Scull International (DSI). Passavant-Roediger will undertake the execution of the civil, mechanical, electrical and SCADA works. In Bosnia and Herzegovina the work will involve the rehabilitation of the Sarajevo wastewater treatment plant at Butila to increase its capacity to 170,000 m3/day.
11. CHINA
China plans to spend the equivalent of $330 billion to tackle pollution of its scarce water resources, according to state media. Although details of the plan are being finalised, the spend has already been reported to overtake the budget allocated by the country to clean up its widely-publicised air pollution crisis. Environment minister Zhai Qing told a news conference that "groundwater resources are heavily polluted, threatening access to drinking water".
12. AUSTRALIA
A joint venture will design, construct and commission the East Rockingham Wastewater Treatment Plant near Perth, Australia, worth US$73 million. Jacobs Engineering Group's recently acquired Sinclair Knight Merz and Thiess will work with the Water Corporation of Western Australia to deliver the project. Construction is expected to be complete by December 2015.