BASF Water Solutions The Right Treatment
At booth A3 237/336, BASF, the world's leading chemical company, will feature its wide range of innovative water chemicals and state-of-the-art ultrafiltration membranes used for drinking and wastewater treatment, desalination and industrial water treatment
Mar 19th, 2014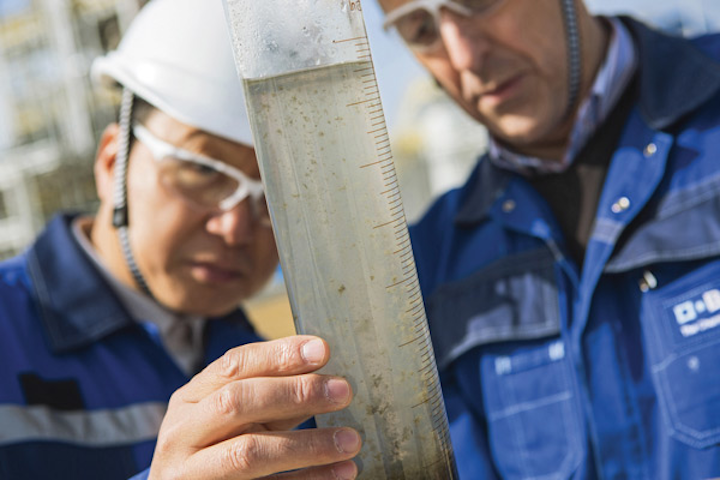 At booth A3 237/336, BASF, the world's leading chemical company, will feature its wide range of innovative water chemicals and state-of-the-art ultrafiltration membranes used for drinking and wastewater treatment, desalination and industrial water treatment. BASF's high performing products manufactured around the globe in world-scale, state-of-the-art production plants makes BASF a reliable partner to serve the needs of the water industry.
New flocculant Range with Zetag ULTRA
BASF's water treatment chemicals include flocculants and coagulants especially designed for the solid/liquid separation in industrial and municipal waste water treatment. Zetag® ULTRA is the recently introduced range of ultra-high molecular weight cationic flocculants and complements the existing BASF flocculant range. Because of its effective bridging capabilities, Zetag ULTRA shows advanced dewatering performance.
It offers strong floc integrity to withstand high shear forces making it especially effective for the use in centrifuge applications as well as for dissolved air flotation. Zetag ULTRA has proven its excellent performance in more than 50 extensive plant trials worldwide. BASF customers report that cake solids of dewatered sludge increased on average by 15%. Other customer cases show a significant dose savings of up to 20%.
Furthermore, the centrate has an improved capture rate. Zetag ULTRA is the ultimate fit to answer plant operators' needs. The new high performing flocculants allow wastewater treatment plants to operate more efficiently and effectively. The unique molecular architecture of Zetag ULTRA offers a clear cost advantage through operational cost savings.
The achieved higher cake solids are environmentally beneficial as less energy is required for transportation, disposal and incineration.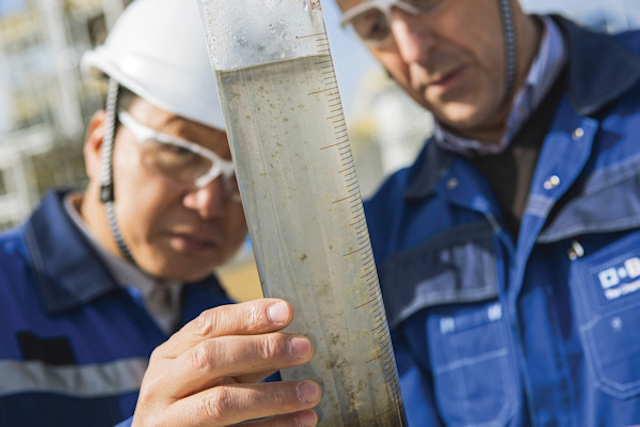 Zetag ULTRA - BASF's new flocculant range for high dewatering performance at low dosage rates
INGE UF Membrane Technology
BASF is the leading provider of inge® ultrafiltration membrane technology, a membrane process used to treat drinking water, process water, waste water and sea water. The extremely small-pore filters of the patented Multibore® membrane reliably intercept not only particles, but also microorganisms such as bacteria and even viruses, thereby providing a dependable source of clean water.
The Multibore membrane technology combines seven individual capillaries in one highly robust fiber. This innovative solution significantly increases membrane stability and virtually eliminates the risk of fiber breakage.
The deployment of inge ultrafiltration membrane technology offers significant advantages over conventional water treatment methods. The highly-efficient dizzer® ultrafiltration modules allow rapid and easy installation. The cost-effective and space-saving T-Rack® designs make the planning of water treatment facilities much simpler, enabling customers to achieve low-cost installation and operation.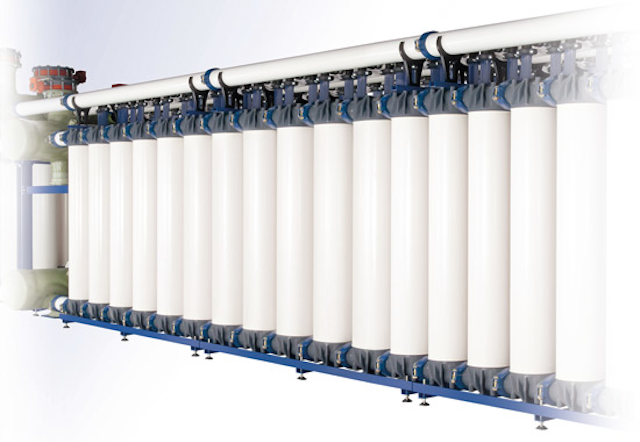 Industrial Water
BASF is dedicated to ensure that all plants and processes that utilize water are able to operate at peak efficiency.
Biodegradable Antiprex® CM prevents mineral build-up and Antiprex® MSA is used as an environmentally beneficial cleaner. BASF's proven solutions effectively fight the problems of scale, deposit of solids, corrosion, bio-fouling, foam formation and impurities in water.