Real-time Decision Making - Tapping the Full Potential of Your Data
Enterprise data historian software can assist companies in water/wastewater treatment, distribution and collection to more effectively integrate real-time and historical data with existing systems, automation and controls for more sustainable, profitable operations up and down the value chain.
Aug 1st, 2007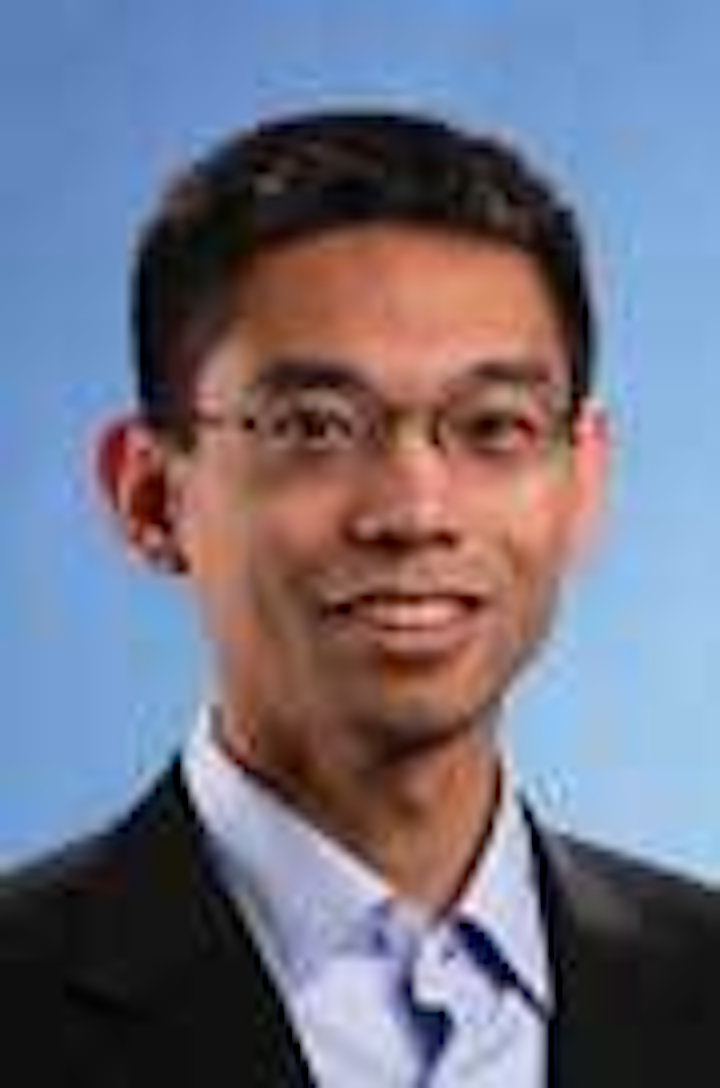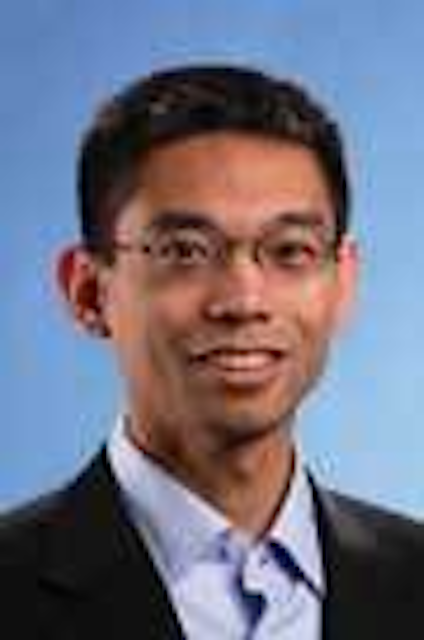 Wong
Click here to enlarge image
Enterprise data historian software can assist companies in water/wastewater treatment, distribution and collection to more effectively integrate real-time and historical data with existing systems, automation and controls for more sustainable, profitable operations up and down the value chain.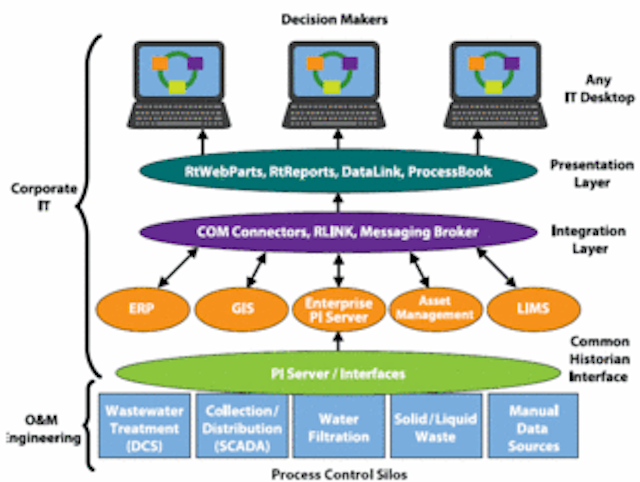 Figure 1. Schematic of an enterprise data historian system
Click here to enlarge image
From a social, environmental and economic standpoint, the most important issue faced in the water industry is sustainability. Sustainability depends on true visibility into and access to real-time and historical operations data. With this data, water and wastewater companies can collect, analyze and disseminate business-critical information in a timely manner, leading to critical, informed and cost saving/profitable decision making.
A proven technology solution for efficient collection, analysis and dissemination of data - such as water pressures, flows, chlorine levels and amount of energy or chemical consumed - is an enterprise data historian. By integrating a data historian into water and wastewater operations, companies will realize the immediate benefits of real-time decision making, business integration and higher quality of water and service delivery.
The Challenge
Of the thousands of water and wastewater utilities around the world, many aren't fully utilizing data they're regularly collecting. This is due in large part to the challenges of disparate data systems, lack of understanding about advanced data analysis and ever-changing technology environments.
It's difficult to manage an array of operating systems, databases, infrastructure and development environments, particularly when tens of thousands of data points are continually generated in real-time or on a daily basis. The ability to capture, integrate and disseminate data from various systems - from sources such as laboratory information management systems (LIMS), GIS, ERP and process control systems - is a critical step in creating visibility into operations throughout the organization.
Also, while organizations may collect data from thousands of instruments or other data sources, they often don't have a reliable, single data collection platform and intuitive user interface to enable people to turn raw data into actionable information. By replacing non-cohesive data in disparate and obsolete systems with an integrated and automated information platform, water and wastewater companies can help users better analyze all the different data available to them in a more consistent and standardized manner.
When the right data gets to the right person at the right time, benefits are immediate and extend throughout the value chain.
Using Your Data
By collecting and archiving process data in real-time, near real-time and historically, enterprise data historians offer proven technology to lead to improved operations management, decreased downtime and business efficiency. Companies can reliably and accurately collect process control and automation data by tapping into potential of data already in place, and making it easily available to any user in the organization through a corporate web portal on any standard desktop.
At any given water or wastewater utility or system, there are more than a dozen roles that utilize this key, business data: from operators who use the information to manage water distribution, to engineers and managers who use it for capacity planning and deciding whether building out a new $500 million plant is required to treat wastewater.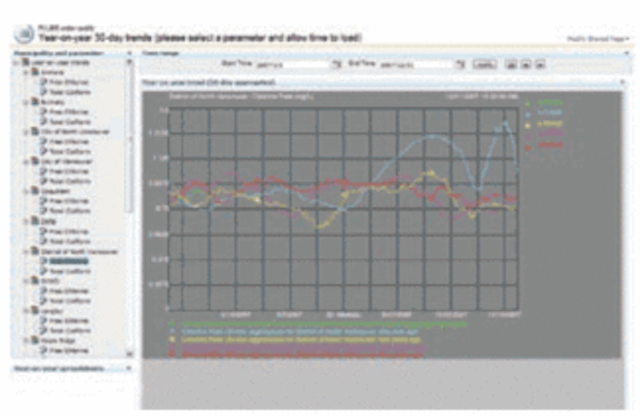 Figure 2. Historical water quality display
Click here to enlarge image
Through dashboard displays, executives are able to view the cost per 1,000 liters of water delivered or the amount of energy consumed in real-time, giving them a high-level view of the overall core business effectiveness. Even boards of directors use this information to make more informed decisions on multi-million dollar capital expenditure projects.
Planners use the data to trend and predict flows and safe operating levels of the sewer system to determine when to build new sewer infrastructure. This prevents sewer overflow onto streets and homes, mitigating legal risk.
Foremen/supervisors use data to determine the daily operating plan and set points for a treatment facility to meet water demand or wastewater treatment, resulting in efficient service delivery and water quality.
QA/QC analysts, engineers and operators use data to determine wastewater effluent or drinking water quality and what operating conditions may have caused an upset in treatment facilities. This allows business and utilities to meet wastewater effluent quality when it's discharged to the river or ocean and thus avoid million dollar fines or to deliver clean, safe drinking water to residents.
Engineers and planners need data to model and forecast flows throughout a water distribution network and gain insight into how quality and water delivery is affected. Customers thus benefit from reliable water delivery and quality by means of efficient water distribution that doesn't cause causing pipe bursts, low pressures, excessive pumping or poor water quality.
Instrumentation and automation engineers use data to tune loops, reduce cycling of equipment, develop and test control strategies for automation, leading to increased operational efficiency, increased asset lifecycles and continuous operations.
By gathering all dynamic data in one repository, then monitoring and analyzing it from the perspectives of both operations and engineering, water and wastewater operations can transform this wealth of data into actionable information, directly affecting bottom-line measures like efficiency and productivity.
Data in Action
The more metering and automation a facility has, the easier it is for an enterprise data historian to conduct proper, timely analysis, which translates to better decision making and ultimately continuous and sustainable operations. The following snapshots offer a sample of how the automated solution of an enterprise data historian was applied to successful water and wastewater companies globally:
Asset Management - Defer millions of dollars in capital expenditure of having to replace and standardize disparate control systems by using an enterprise data historian to integrate all control systems data for a plant, region or country. Over five years, this capital deferment can save millions of dollars.
Enable Business Integration - For enterprise or regional decisions, all process control and operational information is seamlessly integrated to other critical business systems such as computerized maintenance management systems (CMMS), LIMS, GIS and ERP systems through an enterprise data historian. Utilities use historical and real-time operational data such as pump run time hours and asset condition to trigger preventative maintenance work orders as required, instead of on a pre-determined, periodic basis. Real-time and historical water quality (from LIMS), pressure, and flow (from data historian) also is visualized via a GIS for an entire region to help pinpoint poor water quality or water leaks.
Operations Optimization - Using real-time and historical data, water consumption forecasts and daily operating plans are used to optimize water and wastewater operations and facilities. Critical pieces of equipment, such as major pumps where all incoming water gets pumped in, must operate continuously and in a steady fashion to eliminate the large draw on power management systems associated with turning them on and off. With real-time data and automated alerts, machine lifecycle and quality of service is improved, while overhead costs are decreased.
Mitigation of Water Leakage/Infiltration - From the source, to the treatment plant, to consumers' homes, companies are losing between 15-50% of their drinking water supply. To pinpoint the exact source of leakage, companies need to have a consistent, ongoing and reliable process to automatically collect and then analyze data from fixed or portable meters and district metered areas (DMAs). Savings reach hundreds of thousands of dollars per year and enable water utilities to meet stringent leakage regulation. With an Infrastructure Leakage Index (ILI) = 3.0, a utility in Canada serving 350,000 people saves $550,000 per year by reducing water leakage.
Energy Optimization - 30% of total costs of water and wastewater operations are attributed to energy consumption. Optimized pumping strategies, cogeneration and consistent real-time monitoring can reduce energy consumption and costs during peak hours. By assessing electricity usage trends via an enterprise data historian, companies can better manage energy allocation, drawing in electricity during non-peak hours and feeding energy back to the grid during peak demand. A U.S. utility saves $14 million a year on energy optimization alone by using real-time and historical data from its historian to increase use of digester gas and to import / export electricity from the grid based on time of use rates, while running operations to meet EPA water/wastewater quality standards.
Capacity Planning - Actual real-time and historical data from existing facilities is critical for planning new infrastructure and capacity. Being conservative, without using real-time data on system designs could cost millions of dollars which could be saved or deferred. A planner from a large utility used historical operational data from a data historian to size capacity for a new wastewater treatment plant. Based on this, the plant cost $50 million less to build, compared to using conservative estimates of published benchmark (textbook) guidelines.
Public Safety/Compliance - Safety, regulatory compliance and security are paramount when providing drinking water to residents or discharging treated wastewater into rivers and oceans. Monitoring the entire system in real-time, or near real-time, with alarm limits and notifications can prevent process upsets and disasters. Utilities around the world are managing water distribution and water quality (turbidity, free chlorine, Giardia, total coliform…) by using enterprise data historians integrated to LIMS to monitor and visualize overall water quality in (near) real-time. Based on water quality readings around a region, the utility can shut down reservoirs due to contamination and/or divert water flow.
Path to Sustainability
If the biggest issue in the water industry is indeed sustainability, we need to look at how our business operations can be more efficient to reduce water usage and conserve supply. For many water and wastewater facilities, the data is there, but is it working towards meeting the organization's social, environmental and economic goals? By ensuring control system data is seamlessly delivered to the corporate IT desktop, enterprises will realize overall efficiency improvement throughout the value chain. The value of the data already being collected will increase exponentially, as critical decisions can be made ahead of time or in real-time. Consistent, reliable and actionable data from an enterprise historian will improve operations, lower costs and provide better quality products and services.
Author's Note:
Gary Wong is global water industry executive at OSIsoft Inc., a specialist in data historian and enterprise management software with headquarters in San Leandro, California, USA. He has extensive international experience providing strategic and cost-effective enterprise integration solutions, particularly with engineering and IT systems in the water and wastewater industry. Contact: 510-297-5800 or www.osisoft.com