Glen WaterUpgrades Northern Ireland's Wastewater and Sewerage Infrastructure
SBR treatment with, sludge processing and disposal via incineration help to bring region into EU wastewater directives compliance.
Aug 1st, 2007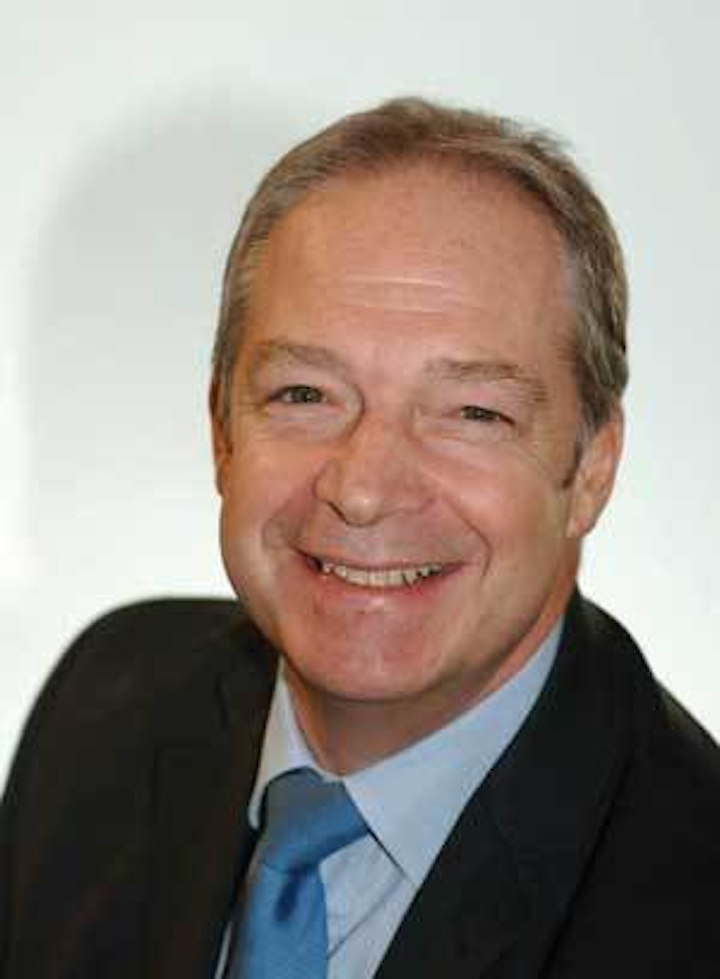 SBR treatment with, sludge processing and disposal via incineration help to bring region into EU wastewater directives compliance.
Northern Ireland's wastewater and sewerage infrastructure is currently benefiting from a major investment programme being delivered by Glen Water Ltd. A joint venture between the United Kingdom's Thames Water and global construction firm Laing O'Rourke, Glen Water has been appointed by Northern Ireland Water (NI Water) to deliver Project Omega. A £122 million Public Private Partnership (PPP) investment in the region's wastewater infrastructure, Project Omega will allow NI Water to meet stringent European Union guidelines on wastewater treatment and sludge disposal. Working in partnership with local suppliers, Glen Water is responsible for the design, build, finance and operation of the project for the next 25 years.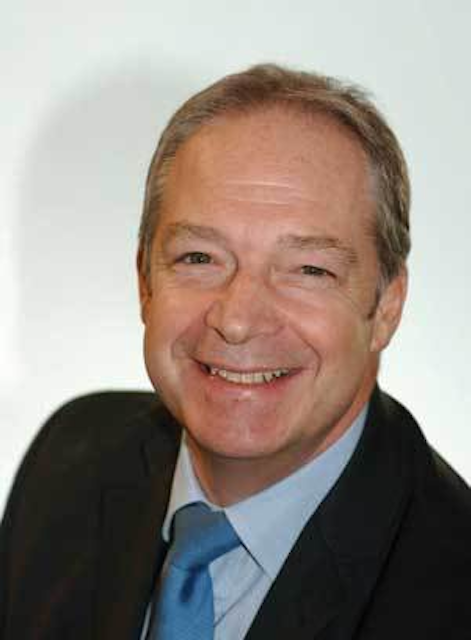 Click here to enlarge image
"This is our signature project for Northern Ireland, and we are committed to creating a sustainable solution to protect public health and ensure compliance with the EU bathing water directive," said Jim Conlon, Glen Water's general manager.
One of the largest and most significant PPP schemes in the UK today, Project Omega will manage 20% of Northern Ireland's wastewater treatment capability and 100% of its sludge disposal capacity.
A New Treatment Scheme
A core element of the project is construction of a new state-of-the-art wastewater treatment works (WWTW) for the North Down and Ards area of Northern Ireland to serve about 110,000.
Glen Water already started construction of the facility at Donaghadee, which when completed in December 2007 will be one of the UK's most advanced WWTWs rivaling the best in Europe. It also will integrate sophisticated odour control technology and has been designed with the surrounding landscape in mind. All rock excavated during construction, for instance, is being recycled into fill material to help blend the facility into the countryside and reduce its visual impact.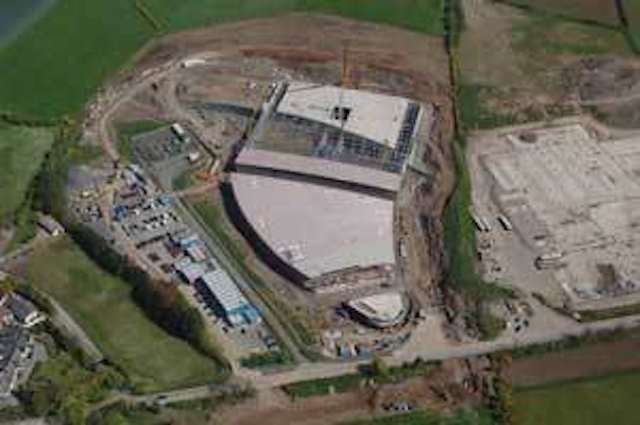 North Down Ards Wastewater Treatment Works under construction in May 2007
Click here to enlarge image
"The new treatment works will be extensively landscaped, to reduce its visual impact, and we have been working very hard both in the design and execution of the project to cause minimal disruption to the local community," continued Conlon. "Once it is completed the facility will help Northern Ireland meet stringent EU directives on water quality, by improving the local marine environment and creating, cleaner, healthier bathing waters along the North Down and Ards coastline."
Completely enclosed, the works will consist of three buildings, two housing all the process units, one of which will be partially buried and landscaped, and the third smaller building housing the reception area, administration, welfare facilities and control centre. This building also will be buried and landscaped, reflecting the design of the treatment building. Preliminary treatment will consist of 6mm bidirectional screens, screening conditioning and grit removal - housed inside the inlet and sludge treatment building. The screened sewage will then be pumped to the main treatment building.
This will contain a crude sewage sequential batch reactor (SBR) plant, treated effluent balancing tank and effluent pumping station. The main treatment building also will house tertiary treatment units and uv disinfection to meet the microbiological standard for effluent during the bathing season. All treated effluent will then be pumped to a long sea outfall in the Irish Sea.
The SBR plant will be a Fluidyne system, consisting of a selector zone to improve settling characteristics of the sludge and six SBR basins. The sequential phases of the SBR system starts with the fill phase. During this phase sewage feed enters the basin and mixed liquor is subjected to static fill, anoxic fill and aerobic fill conditions. The react and settle phases follow. Finally, decanting occurs.
Unlike most SBR systems, which use timed or combined timed/flow operation this SBR will completely fill each basin in every cycle to optimize treatment potential of each basin. During low flows, an idle phase will be introduced before the fill phase to allow other tanks to fill.
When in react and idle modes, blowers supplying process air will operate under control of dis solved oxygen probes for maximum efficiency. After settling, clarified effluent will be decanted, given further treatment comprising filtration and disinfected during the bathing season - and then pumped to the outfall.
During the decant phase, surplus activated sludge will be extracted from the sludge blanket by submersible pumps. Sludge produced by the SBR process will be mechanically thickened using gravity belt thickeners to 6-8% dry solids content, then taken by tanker to the nearby regional sludge treatment centre for further treatment. To meet stringent odour limits set on the treatment works, air from the inlet works and sludge treatment area will be vented through an odour treatment unit and high-level stack in the inlet and sludge treatment building.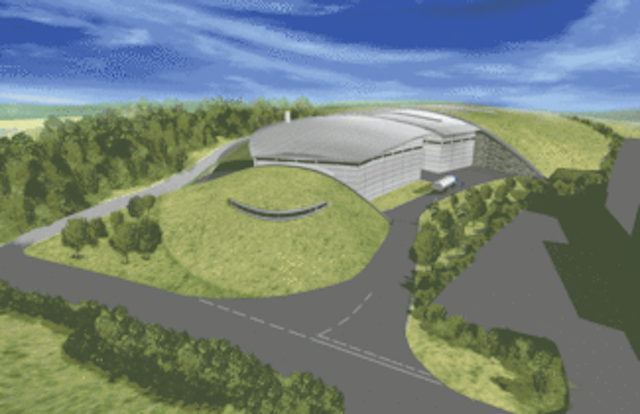 Projected wastewater treatment works at Donaghadee
Click here to enlarge image
"The project has presented many design challenges: the main priority has been to meet the programme deadline, but there have also been constraints on project costs, the difficulty in designing and constructing all plant facilities to be inside buildings and the need for the construction team to minimize any potential disruption within the local communities," said Conlon.
"These challenges are being met by a combination of close collaboration between the design, construction, and procurement teams, plant suppliers and an operations team, as well as the application of the right skills and expertise at every stage of the project," he continued.
Sludge Disposal System
After critically evaluating a number of different options, Glen Water chose incineration as the most robust solution for sludge disposal as it offers minimal impact to the environment and provides a long-term sustainable outlet. Landfill disposal, another possibility, was rejected due to negative environmental impact, high cost and licensing implications. Future EU rulings restricting use of landfill sites also made the idea untenable.
"We carried out extensive and detailed research to ensure the sludge disposal solution we proposed would be both sustainable and cost effective, have minimal impact on the environment, and be able to serve Northern Ireland's present and future population," Conlon said.The solution, devised by Glen Water, will significantly improve an existing incineration facility based in Belfast by creating a second incinerator that upon completion will double the region's sludge processing capacities.
The new incinerator, currently under construction, will be rated at 24,000 tonnes per year and will provide a long-term sustainable sewage sludge strategy that will provide a secure disposal route for Northern Ireland's sludge production for the next 25 years. It will include a specially designed automated bunker to store incoming dewatered sludge cake, with a maximum capacity of 1,400m3.
Gas buildup generated as a result of sludge stored within the bunkers will be prevented by a sophisticated ventilation system monitored and controlled with built-in methane and hydrogen sulphide sensors at critical locations.
Air will be taken out of the bunker by a fluidisation air fan for use in the incinerators combustion process. Two additional vent fans also will be built to ensure appropriate ventilation in the case of essential maintenance or emergency generator stoppage. The drying process will remove water by evaporation from the sludge up to the point where 'auto thermal incineration' can be achieved. Dried sludge will then be transported by screw conveyors and a chain conveyor to the fluidised bed incinerator. All dryer vapour will be drawn off and transferred to a vapour condenser. Gas from the condenser will pass through a mist eliminator before passing through to the incinerator freeboard by negative pressure from inside the incinerator.
Incineration of the sludge will take place within a purpose-built fluidised bed incinerator, with all sludge fed into it via a rotary feeder. Operation temperature will be 850-950°C, and the incinerator will be designed to operate in the range of 70-100% capacity. Fluctuations in water content and waste heat value will be leveled out by controlling incineration air temperature to 150-250°C. This additional energy will equalize in a limited range fluctuations of heat value and water content. Long-term fluctuations will be controlled by evaporation capacity of the dryer, with both systems - in effect - running the plant without necessity of support fuel.
The incinerator's core temperature will be controlled at all times by a combination of water content of the sludge, incineration air flow and temperature, support fuel and water injection.
The fluidised bed incinerator is the key component of the new plant and will be designed with a ceramic nozzle grate to ensure a long operation period. The complete incinerator also will be insulated inside and outside the steel shell, to maintain steel shell temperature and prevent acid corrosion. The new incinerator has been designed to produce the maximum amount of power through the new turbine. The high amount of pressure consumption generated by the existing incinerator's turbine will be driven by the low pressure steam demand and excessive high pressure steam feed to the turbine of the new incineration facility. Basically, the two incinerators will have a symbiotic relationship as power production of the new incinerator will be influenced by the amount of steam produced by the existing facility. The more steam the existing incinerator is able to send to the new one, the more power will be produced.
The 45 bar/420°C of superheated steam produced by the forced circulation boiler will be used in a specially designed turbine to produce electricity. In terms of managing the external gas emissions from the newly built incinerator, electrostatic precipitators will separate most of the fly ash out of the flue gas with pre-cooled flue gas entering the scrubber system.
The first scrubber will operate as a quench system and will cool down the flue gas to saturation temperature. It will operate with a pH of <3. The second is a packed column scrubber with two distinct stages; the first is a packed column set up especially for sulphur dioxide removal and operates with a pH of 7, controlled by a dosing of caustic soda.
Each scrubber is equipped with two pumps to ensure effective water circulation, with part of wash water of both scrubber stages sent as blow down to the existing scrubber effluent treatment plant.
To prevent a visual plume at the stack, provisions will be made to mix additional hot air at 120°C with the flue gas. The air from the bunker ventilation is heated up via a low pressure exchanger and used as mixing air.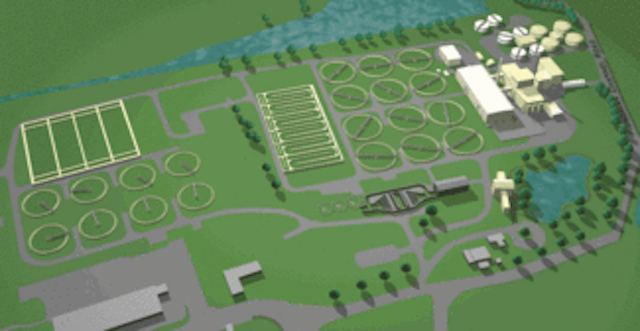 Illustration of completed sludge incinerator at Duncrue Street
Click here to enlarge image
"The new incinerator we will be building incorporates the basic design features required for the job and a number of new and innovative features that will create a hi-tech and sustainable solution for Northern Ireland," said Conlon.