Salutations and observations as climate change reform builds momentum
First off, let me introduce myself. As the new editor of Water & Wastewater International, you may be pleased that I come to the post with more than a decade of experience covering the global water and wastewater treatment community.
Apr 1st, 2007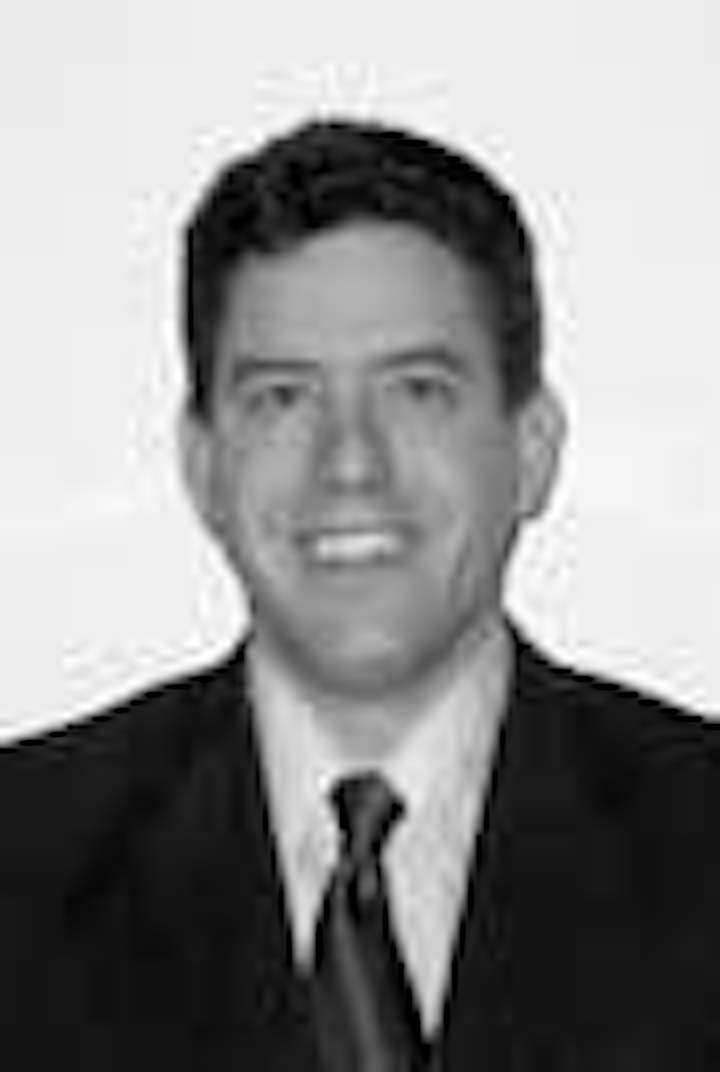 First off, let me introduce myself. As the new editor of Water & Wastewater International, you may be pleased that I come to the post with more than a decade of experience covering the global water and wastewater treatment community.
Before joining the magazine's publisher, PennWell Corp., in July 2004, I served as editorial director and executive editor for Publicom Inc., where I oversaw Water Conditioning & Purification (WC&P International) since 1996, and played a key role in the launch of Agua Latinoamerica, a bimonthly published in Spanish and Portuguese.
Before that, I was an award-winning newspaper journalist for nearly a decade, serving largely as a business reporter and business editor with Gannett newspapers in Indiana, Florida and Arizona. My areas of special coverage included economic development, industrial markets and international trade.
An Indianapolis native, my father is from Colombia, where I lived briefly as a child and visited most recently last summer. I hold a bachelor's degree in journalism and Latin American studies from Indiana University-Bloomington. I've traveled a fair bit in Latin America and, to a lesser degree, Europe - having attended water industry events in Amsterdam, Paris and Helsinki as well as vacationing in France and Spain. I'm also scheduled to attend IWEX in early May in Birmingham, England.
At PennWell, I've been editor of Industrial WaterWorld, another PennWell Water Group magazine published bimonthly, as well as web content and e-newsletter editor - launching the e-newsletters: Pump Systems & Innovations, Water Security & Instrumentation, Stormwater & Watershed Management, AMR News and wwi global. I pass on those digital media duties to Angela Godwin, who joins the Group after serving as managing editor of PennWell's CleanRooms magazine.
With WWI, I hope simply to refine the magazine's coverage and better tailor it to suit reader wants and needs as it continues to grow. I plan on launching an Editorial Advisory Committee to that end and welcome your participation and suggestions. Feel free to contact me to share your opinions.
As I thought about this column, two issues making headlines caught my attention. The first involved use of trucks transporting chlorine for water treatment as bombs to foment unrest in Iraq. The latest bombing was April 5, the ninth such incident since January. With clean water such a crucial tool in improving the war-torn lives of Iraqis, it's appalling to me that this chemical used to disinfect water could be turned into a weapon, a symbol of terrorism. We also noted at our website, though, a recent U.S. Army Corps of Engineers report on a pump station completed by a Washington International team in Nasiriyah, Iraq, and turned over to the Iraqi government. We also told you about Texan David Watts, owner of DWC Technology, who needed help from ProSoft Technologies to program PLCs when assisting on the Nasiriyah Water Treatment Plant being built by Fluor-AMEC. Watts said the completed plant rivals any U.S. plant and he plans to return to work on another further north. Both are inspiring stories of the struggle to raise the quality of life with basic services there.
The other issue is the many reports on climate change and dire circumstances the world faces. Driving that are the IPCC study my predecessor reported about in the last issue, an Oscar win by former U.S. vice president Al Gore for "An Inconvenient Truth," and a U.S. Supreme Court rebuke of the Bush Administration for its inaction on global warming.
As I've pointed out before, with public and private incentives - not just a $25 million Virgin Earth Challenge prize for the scientist who learns how to extract greenhouse gases from the atmosphere - we can make "going green" a winning proposition for all. And, whether it's GIS mapping and floodwater modeling, ZLD/water recycling loops, heat exchange/cooling water technologies, wastewater biogas/biosolids reuse, or desalination, the water and wastewater industry has a critical role to play. To date, industry has been going it largely alone, with some inspiring efforts.
Still, with a large percentage of humanity living in coastal areas, projections of rising sea levels for decades regardless of what we do now may leave many worried. But at least the realization that something has to be done has reached the 100th monkey stage, the tipping point to focus our efforts. In the end, we can reduce our environmental footprint on the planet and live more sustainable lives - and profitably.
Carlos David Mogollón,
Managing Editor