Hach Lange awarded COD contract
The COD (chemical oxygen demand) test is one of the most important analyses conducted by the wastewater sector.
Feb 1st, 2007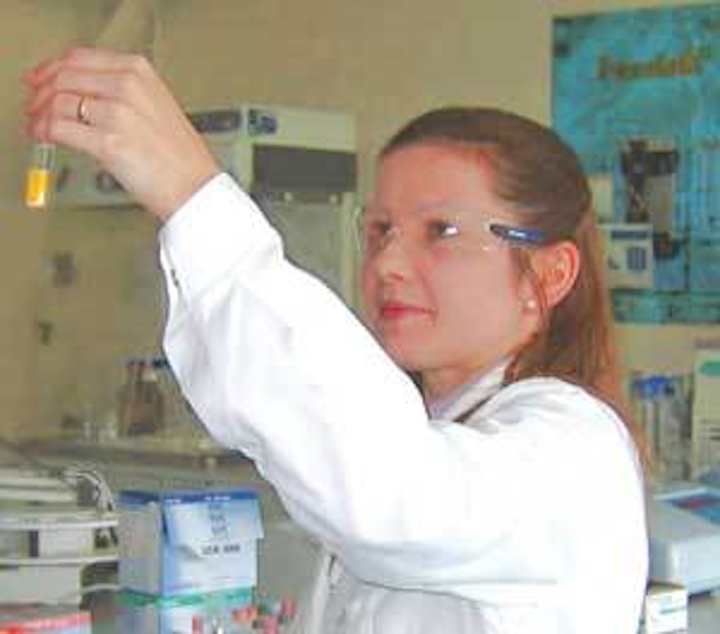 The COD (chemical oxygen demand) test is one of the most important analyses conducted by the wastewater sector. It is a measure of organic pollution, and is the most frequently mentioned parameter in European environmental legislation.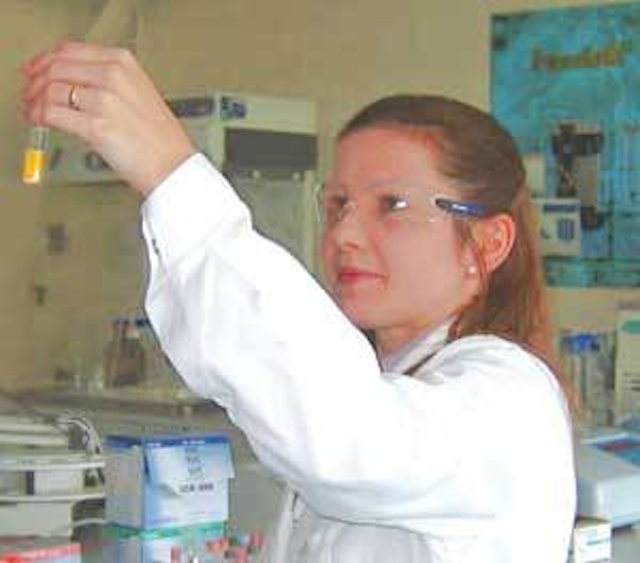 Click here to enlarge image
Wessex Water's laboratory at Saltford near Bristol performs a large number of COD tests and senior lab services technician Alan O'Reilly says "Hach Lange has been awarded a three-year contract to supply COD reagents following a thorough evaluation of equipment and reagent options. We require a system that provides high levels of accuracy and reliability coupled with a fast process that is able to accommodate a high sample throughput. In addition, Hach Lange's reagent recycling service was a significant factor in the final decision."
COD reagents are supplied in a ready-to-use cuvette so that users simply add a sample and replace the cap. The cuvette is placed in a heater for two hours, after which time the intensity of color in the solution is directly proportional to the COD value in the sample. The cuvette is bar-coded so that it is recognized automatically by a Hach Lange Spectrophotometer, which substantially reduces potential for operator error. The Hach COD test follows the ISO 15705 standard method exactly, with all reagents supplied ready-to-use, in precisely the correct amounts in a small cuvette.
The company recently announced a similar agreement with the UK Environment Agency for the supply of COD reagents. Hach Lange operates a recycling service on a not-for-profit basis in compliance with the new regulations on hazardous waste management. The Recycling Centre facilitates recovery of materials from Hach Lange reagent tubes including the glass and components such as mercury, silver, and chromium. More than 70 percent of returned materials are either re-used or recycled.
Hach Lange Ltd
Manchester, UK

Enquiry No. 104
RED secures unmanned supplies
Merlin Gerin, a brand of Schneider Electric, offers a new reclosable residual current circuit breaker (RED) range that provides three devices to offer secure protection against earth faults, yet automatically reset in the event of a transient.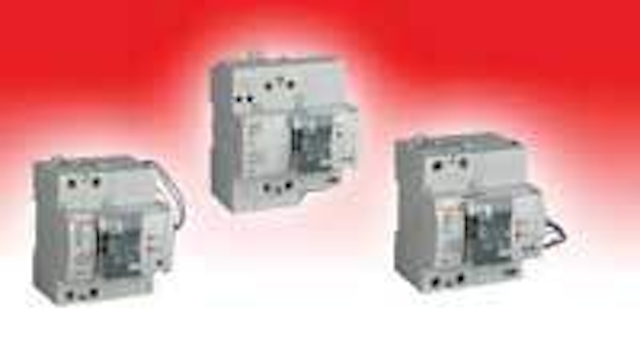 Click here to enlarge image
The REDs model performs similarly, but if the circuit is faulty, the RCCD reclosing is prohibited but rechecked after a 15-minute delay. There are two possibilities with this model: the first simply checks the circuit every 15 minutes; the second reports the sequence locally via a five-second intermittent LED and reports remotely via an auxiliary contact. If the fault proves to be a transient, the recloser reinstates the supply.
The RED test is a more sophisticated model that carries out an automatic electrical and mechanical test of the earth leakage protection every seven days. This test consists of opening and closing the RCCB, during which time the continuity of the downstream installation is guaranteed.
For unsupervised installations they avoid costly nuisance trips and yet retain complete circuit safety.
Schneider Electric Ltd.
Telford, Shropshire, UK

Enquiry No. 105
Grinders stop costly blockages
A grinder solution developed by the German company seepex stops expensive blockages for wastewater treatment works incinerator plants. Capital payback can be achieved in fewer than six months.
Click here to enlarge image
An alternative grinding solution put forward by seepex has outstripped the competition to rid a wastewater treatment plant of frequent blocking and ragging problems at its incinerator plant.
At the incinerator plant, periodically under storm conditions rags and other debris pass the inlet screens and when entering the main works caused equipment breakdowns. These breakdowns could not be solved by high torque munching grinders and progressive cavity pumps between the huge consolidated sludge holding tanks and the existing incinerator plant feed pumps. Blockages were still occurring on a daily basis and had to be manually cleared, so severely compromising the operation of the plant. An additional problem for the facility is that if sludge feed is interrupted by blockages then expensive gas oil must be pumped into the incinerator to keep the incinerator bed at its optimum working temperature.
The alternative grinding solution put forward by seepex was greeted initially with some reservations, so strict trial criteria were put in place. For the eight-week trial to be deemed a success, the equipment had to function with no more than a single blockage occurring. The trial exceeded all the client's expectations with no blockages or down time occurring whatsoever. In addition, an inspection of the grinder cutter stack after the trial showed it was still in mint condition.
The seepex grinder installation is now working effectively and has paid for itself in less than six months based on maintenance cost savings alone.
Seepex GmbH+Co KG
Bottrop, Germany
Seepex UK Ltd.
Yeovil, Somerset, UK

Enquiry No. 107
Linear diaphragm pump offers whisper-quiet operation
The Enviro series of Linear Diaphragm pumps provide a low pressure, constant flow oil-free air source for environmental or industrial use. It uses an electro magnetically operated diaphragm, which eliminates sliding parts keeping wear and tear minimal and power consumption as low as 25W.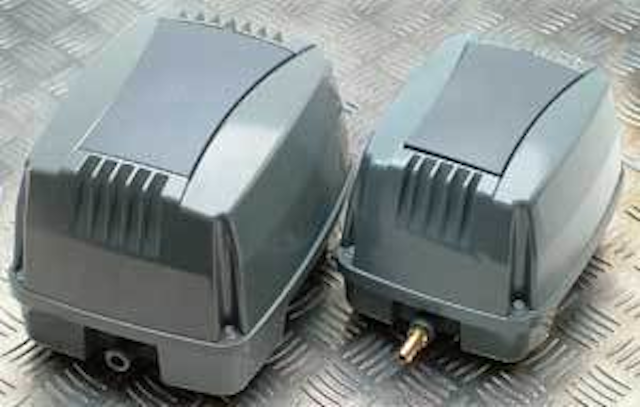 Click here to enlarge image
This principle combined with a noise adsorbing double damping system within the alloy casing offers whisper-quiet operation of 40dBA. Its model range offers flow rates in steps to avoid energy wastage from 30 l/min to 120 l/min with service life up to 25,000 hours.
Charles Austen Pumps
Byfleet, Surrey, UK

Enquiry No. 106