Changing the tide in Russia
Multilateral funding and foreign investment is stimulating the Russian water and wastewater market, particularly in St. Petersburg, the second largest city in Russia.
Aug 1st, 2002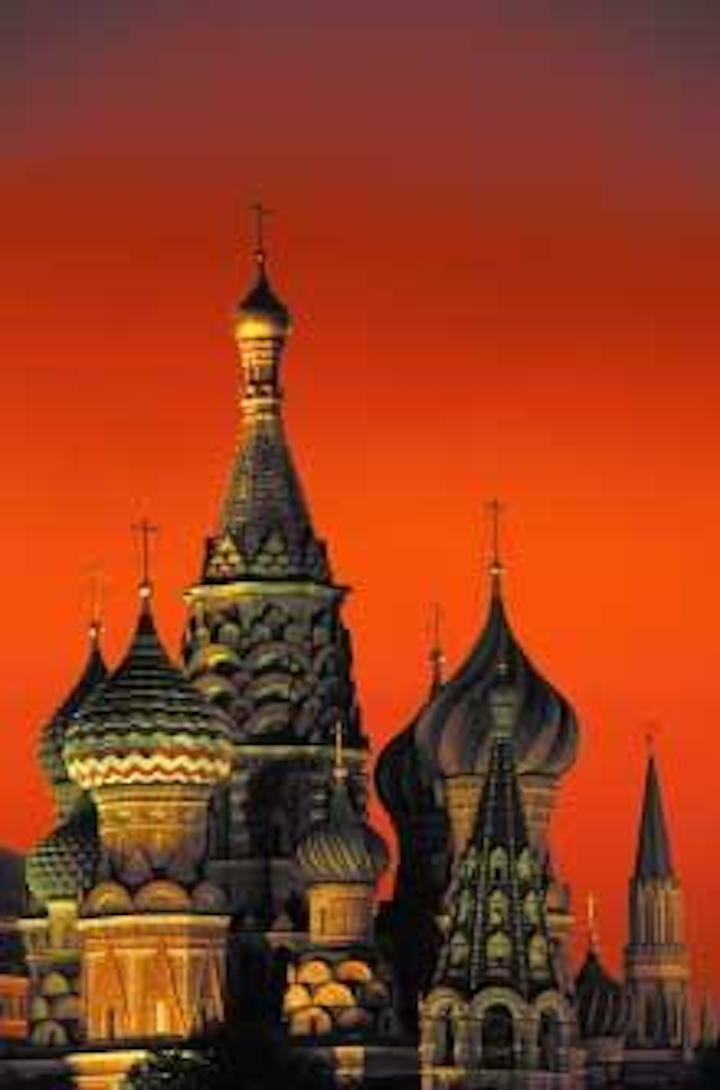 By Ravi Krishnaswamy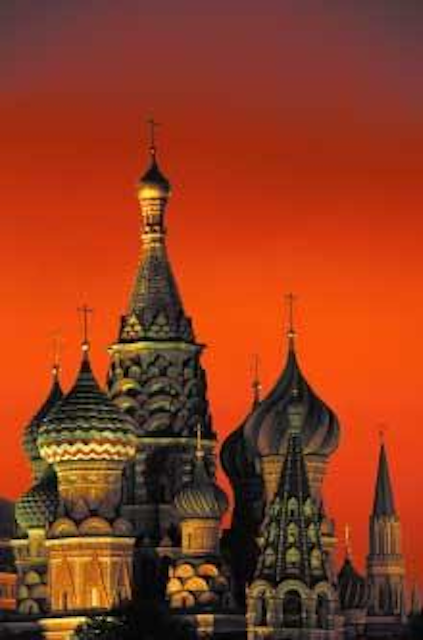 The City of Moscow plans to construct 31 surface water sewage and purification facilities.
Click here to enlarge image
Russia's track record in water and wastewater infrastructure is not enviable- nearly 60 percent of the Russians drink water that does not meet appropriate quality standards and about 70 percent of wastewater is discharged across the country without treatment by municipalities.
The use of surface water with heavy content of organic matters and retrograde water distribution network contribute primarily to poor drinking water quality. Outdated water treatment technology, inefficient plants and machinery, and absence of stringent regulations for effluent discharges have been the root causes of problems related to water pollution. The water sector suffers from insufficient investments for building additional capacities and for maintaining the existing ones.
Some of the major financing bottlenecks in the water supply and sanitation sector include:
• Overdependence on public funding, rather than on user charges;
• User charges being pretty low as per international standards and hence, barely able to cover the operating expenditures;
• Near bankruptcy of major water utilities that restrict borrowing capabilities;
• Very low inflow of private finances;
• Irrational subsidies and poor collections.
The lack of finances hampered any large-scale market development even though environmental awareness increased during the last decade; however the situation is slowly changing.
Russia has recognised the need to adhere to international water quality and environmental standards in order to attract foreign investment. In addition, the pressure from international environment protection agencies - both governmental and non-governmental - is making the Russian government talk tough on water pollution. Since most current water treatment projects in Russia are funded by multilateral financing agencies, such as the World Bank and the European Bank for Reconstruction and Development (EBRD), the role of foreign suppliers of water equipment has increased in recent years, bringing in sophisticated technology and practices. Foreign involvement has stimulated the Russian market, and there is at least one success story for others to emulate.
Russian success story
Vodokanal St. Petersburg, the municipal water-treatment company for St. Petersburg, Russia's second largest city, successfully attracted foreign funding due to its willingness to adopt advanced technologies, close contact with foreign countries, and financial independence from the city budget. The agency received some US$ 165 million in direct loans from EBRD for various water treatment projects. The organisation earns its revenues for repaying these loans by functioning as a technology dealer in Russia for various overseas organisations, including the French company OTV's dewatering and sludge incineration technology. Recently, it signed an agreement, valued US$ 110 million, with a Swedish-Finnish consortium consisting of NCC AB of Sweden, YIT Rakennus Oy, and Skanska Eastern Europe Oy of Finland, to install a new wastewater treatment plant. The project is mainly financed from Nordic sources and scheduled for completion in 2004.
Sewage waters from northwest Russia's major industrialised cities such as St. Petersburg, Murmansk, Kaliningrad, Cherepovets, Petrozavodsk, and Arkhangelsk directly affect environmental conditions in the Gulf of Finland, the Baltic Sea, and the White Sea. This, in turn, affects Finland, Norway, Sweden, Estonia, and Poland. Hence, the governments of these countries have recognised and acted on the need for greater safeguards for water quality, and have increased their assistance to Russia for controlling water pollution. For instance, Finland allocates about US$ 6 to US$ 8 million every year for environmental projects in Eastern Europe. The Netherlands is also closely involved in a number of water management projects, including drinking water supply, bathing water quality, and protection against flooding in the greater St. Petersburg area. For these reasons, the water treatment market in northwest Russia is growing more rapidly than the rest of the country.
End-user analysis
Municipal water treatment companies (Vodokanals) are possibly the largest customer base for suppliers of water and wastewater treatment equipment in Russia. These municipal agencies are generally dependent on revenues from three sources: the public; government-owned agencies such as schools, hospitals, and military establishments; and industries. The tariffs for fresh water and sewage services for the first two groups are regulated for social and political reasons. Hence, tariffs for industries are unusually high to compensate for the loss of revenues from the other two sections.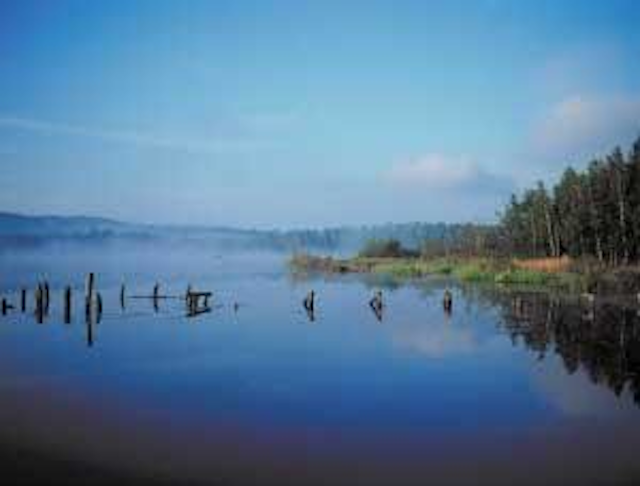 The Russian federal government amended laws to charge indstries for the use of natural water resources.
Click here to enlarge image
Until the early 1990s most industries managed to discharge wastewater without treatment since legislation lacked the teeth to penalise polluters. The federal government and local authorities have amended laws to impose stiff penalties for water polluters, charging industries for the use of natural resources such as fresh water, and offering credit facilities and benefits to those that implement environmental-friendly technologies and practices. This has provided an incentive for industries to implement their own water and wastewater treatment programs. Industries are emerging as an attractive end-user group for suppliers of water-treatment products.
Industries such as oil and gas, chemicals, energy, mining, ferrous and non-ferrous metallurgy, petrochemicals, pulp and paper, and timber are potential customers for water treatment equipment in the near future. The precarious financial condition of most of these industries, except a few of the bigger ones, would prohibit them from undertaking these capital-intensive environmental projects. One such means of overcoming this problem would be that water treatment companies be involved with suppliers of process equipment to include wastewater treatment plants as components of the main process requirements. The financing part could also be tied up with the main plant, thus making it commercially more viable.
Businesses owned by foreign companies or those started as collaborations between Russian and foreign companies constitute another potential customer group, for which financing might be relatively easy to arrange. Overseas equipment suppliers should initially target such companies for market penetration. Subsequently, they should move toward Russian-owned companies, and later, toward government enterprises.
Opportunities
Russia is expected to emerge as a niche market for suppliers of water treatment equipment, if only they are able to identify the right kind of opportunities. Efforts should be directed to spot those regions and municipalities that are financially independent of the federal government, and are strong enough to support large water treatment projects. For example, the city of Moscow pioneered the construction of the US$ 27.5 million wastewater treatment facility at Yuzhnoye Butovo on a build, own, operate, and transfer (BOOT) basis. Further, the city plans to construct 31 surface water sewage and purification facilities, and rehabilitate 22 plants to provide more than 65% of the city with sewage facilities. Plans have also been drawn up to augment the water network by laying 450 km of new pipelines, and reconstructing another 1,000 km of surface water sewage lines.
In the Russian Far East (RFE), Vladivostok is a potential centre for the sale of water and wastewater treatment equipment. The city plans to issue municipal bonds to mobilise funds for building wastewater treatment facilities. In addition, the World Bank sanctioned a US$ 5.2 million fund to control water pollution in the Tumen river delta, which is the site of a potential US$ 30 billion port development project, encompassing Russia, China, and North Korea. Large-scale industrial development in this area, both on the Russian and Chinese sides, is likely to create strong demand for industrial water treatment equipment. Vodokanal St. Petersburg, the city-owned water and sewerage company of St. Petersburg, is working on a proposal to construct new facilities for sewage collection and water purification to ensure complete treatment of the city's wastewater by 2005. Meanwhile, Russia is going ahead with its US$ 100 million plans in the Primorskiy Kray area to clean up marine and tanker pollution in the Golden Horn Bay.
Most water treatment facilities in Russia are besieged with issues such as hydraulic overloading, lack of reagents and extremely low levels of plant automation. These facilities form a potential market for suppliers of water treatment chemicals in addition to water resource management contractors.
Water recycling is hardly practised in Russia. The market for industrial and domestic recycling systems is expected to grow as the cost of fresh water increases, wastewater services become widely available and environmental awareness increases.
Residential water filters are another segment with potential for rapid growth. Awareness regarding drinking water quality is already high in Russia, but the choice of residential water filters is quite limited. Hence, the demand for complete water purification systems is on the rise in the domestic segment.
Best sales prospects
• Municipal sewage treatment systems
• Industrial wastewater treatment systems
• Point of use/point of entry drinking water treatment systems
• Water pipelines and fittings
• Marine pollution control equipment
• Water monitoring instrumentation and controls
(in order of importance)
Author's note
Ravi Krishnaswamy is a research analyst for Frost & Sullivan's Environmental Group. For more information on environmental, health and water markets, contact Cynthia Cabral at Tel: +1 210 247 2440 or Email: ccabral@frost.com