Slow, steady growth attractive following Enron fiasco
Constant growth in the European water services market rewards those patient enough to adapt to new trends, says Dr. David Lloyd Owen, director of research for Delphi International Limited.
Apr 1st, 2002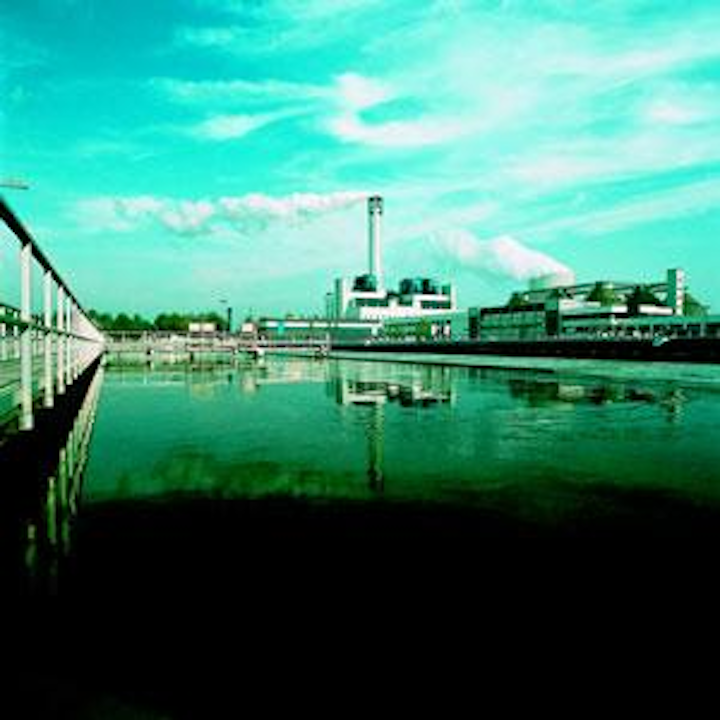 By Dr. David Lloyd Owen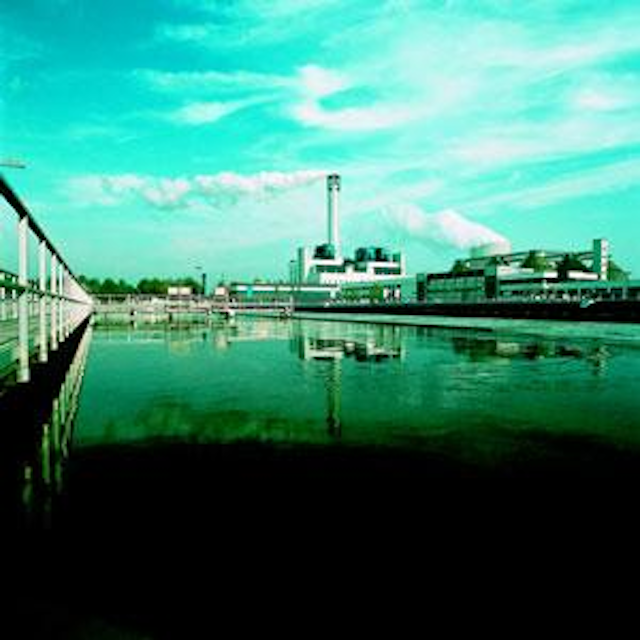 The Vivendi Water-RWE consortium is modernising the Berlin water company Berliner Wasserbetriebe following a partial privatisation deal in 1999.
Click here to enlarge image
"Jam tomorrow" is a constant complaint when people refer to the water sector. Such a refrain exemplifies how poorly it continues to be understood, especially by financiers. The sector is developing slowly, too slowly for Enron's Azurix, but its constant growth rewards those who have the patience to adapt to these trends. The last few months have shown that the water business continues to move on at a healthy rate.
After the fall out from the Internet boom and the eruption of scepticism about financial engineering in the wake of Enron's collapse, European water companies appear almost enticingly staid. Year on year comparable growth, fuelled by powerful cash flow has its charms. Bouygues of France is looking to dispose of SAUR, its water and waste management services arm, as it seeks finance for its telecommunications activities. Germany's E. is seen as a likely bidder: its drive to internationalise its water activities do make the appearance of having taken aeons. Such a move has its charms and would create a company with a sizeable presence in the UK, France and Germany and widespread interests in Central & Eastern Europe. E.on is the world's largest privately-held power utility, founded in June 2000 through the merger of VEBA and VIAG.

Click here to enlarge image
Enron is about to sell Wessex Water in a bidding process combining price and performance criteria. UK water companies are barred from this process as Ofwat, the UK regulatory agency, continues to oppose the consolidation of the sector. Three final bidders have been selected: Cheung Kong (Hong Kong), Enel (Italy) and a UK-US banking consortium. Cheung Kong Infrastructure Holdings are active in a number of Build-Operate-Transfer (BOT) water provision projects in China.
Enel has two major concession contracts in Italy, but its attempt to acquire Acquedotto Pugliese was blocked by the state due to its 67% holding by the Italian government meaning that they could not privatise a company by selling it to a mainly state-held institution. Finally, there is a debt-financed bid by GE Capital (USA) and Britain's Royal Bank of Scotland and Abbey National.
In England and Wales, Glas Cymru's refinancing of Welsh Water has changed the way the sector views itself. To date, five of the ten UK Water Plcs and two of the remaining statutory water companies have made at least significant moves towards a debt finance model (Figure 1).
Severn Trent, United Utilities and Pennon Group are maintaining their equity-based structure for the time being, and there have been no changes in the financing of Thames Water and Northumbrian Water Group by RWE and Suez, their respective parent companies.
Concession awards
A number of concessions have been awarded in recent months, most notably in Belgium, Ireland and Italy. Suez's Ondeo has had a low profile when compared with Vivendi Environnement (VE); VE gained five new contracts against Suez's one.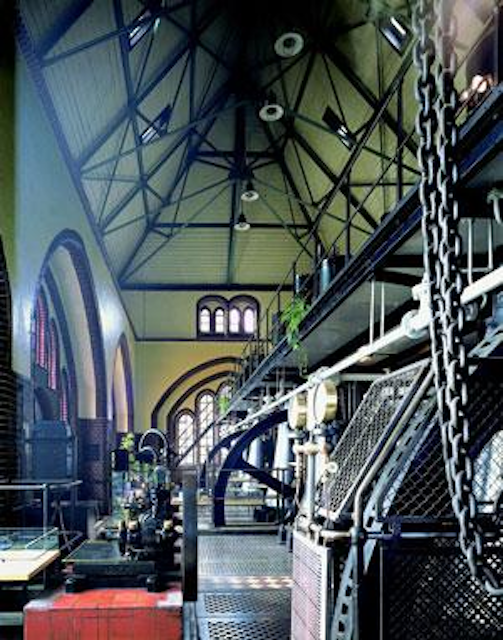 Berlin's partial privatisation represents the country's firts important privitisation of a water service.
Click here to enlarge image
In Belgium, the Brussels North sewage treatment BOT contract was awarded to VE's Aquiris and will enter service in time to meet the European Union (EU) urban wastewater treatment directive deadline. VE won a concession covering all municipal services in the town of Görlitz in Germany. Ireland's transformation into a hotbed of private sector partnership (PSP) activity continues with a 20-year sewage treatment BOT award for Cork to Suez and AWI gaining its second major award with a 10-year water operations and maintenance contract in County Sligo.
Likewise, the belated impact of Italy's1994 Galli Law resulted in a 25% stake in Monza's municipal services company being sold to Amga (Genoa) and AEM (Turin). Severn Trent gained a US$ 600-million concession for the Terni ATO, while the award of the Latina ATO to Vivendi Environnement and Enel is now subject to a judicial enquiry as Severn Trent has queried the award process.
VE gained what it believes is the first concession contract in Poland, covering the towns of Tarnowskie Gory and Miasteczko Slaskie in Silesia. Finally, Sweden's reputation as a bastion against PSP has been dented somewhat by the award of a 10-year concession-type water and wastewater contract to VE in the town of Norrtalje. At the same time, plans for major projects in the UK (Aquatrine and the British Waterways PSP), the Netherlands (Delftland sewage treatment) and a wide variety of privatisation awards in Central and Eastern Europe are moving ahead.
EC regulatory developments
In recent months, the EC is more actively implementing environmental law. Two key directives affecting wastewater treatment and inland water quality are making their impact increasingly felt. Both will be major drivers for new sources of investment and asset management and development.
Since 1998, the EC has adopted a less tolerant approach towards non-compliance with EU directives, especially with regards to the environment. During 2001, the EU re-adopted this approach in a series of actions against Member States on all aspects of environmental compliance. The EU took action against nine of the 15 Member States regarding seven water-related directives:
By 2000, all inland towns with a population equivalent of more than 15,000 were meant to comply with the urban wastewater treatment directive (UWWTD), but compliance has been erratic. This in part reflects the inability or unwillingness of certain Member States to fully appreciate the scope of the directive and the rigid nature of its compliance timetables. In March 2001, the European Commission (EC) launched a series of "name-and-shame" seminars on city sewage.
According to the Commission, 37 large cities discharge untreated wastewater, with many others discharging large quantities of inadequately treated effluent, and almost all member states have been very slow in providing the EC with information on the treatment of city sewage within their countries.
Of the 542 European cities of more than 150,000 inhabitants, 37 are discharging all wastewater into the environment without prior treatment. Some 72 cities discharge most of their wastewater without treatment or after inadequate treatment, while 131 others have given incomplete information to the Commission. The most notorious case is Brussels, which did not have any treatment at all by the end of 1998, and since autumn 2000 treated only one-third of wastewater to secondary level, still below the standard demanded by the directive. A second treatment plant, which is planned for the city, will not become operational before 2004-2005.
Ireland also has a poor record on sewage treatment, with neither Dundalk nor Cork having any secondary treatment at the end of 1998. Eutrophication of coastal waters and estuaries near Cork have lead the Commission to recommend that the city of Cork should introduce tertiary treatment of nitrogen and phosphorus.
The water resources framework directive can be regarded as the most significant development affecting water management in the EU since the 1991 UWWTD. The directive seeks to develop a river basin management model based on approximately 40 major basins across Western Europe. This is closer to the UK regional monopoly model than the locality specific concession model. One of the great challenges outside the UK will be where river basins straddle national boundaries.
As a result of its implementation, the directive aims to achieve good water status in all natural surface waters and groundwater in 10-15 years. For surface waters, good water is to be defined in terms of ecological quality, which takes into account the water body's biology, chemistry and physical features. The principle of cost recovery for all of the compliance work is enshrined within the directive via the polluter pays principle. This will require EU governments to ensure water charges are used as an incentive to use water efficiently from 2010.
It is probable that the medium to long-term impact of the water framework directive has not been fully appreciated. From 2003 to 2008, the directive will be transposed into national law, monitoring programmes will begin and plans for individual river basins will be drawn up. From 2009 to 2015, the directive will take effect, with action starting to achieve "good" water quality in 2009, introducing cost-recovery from 2010 and the expectation of "good" quality being attained by 2015.
Author's note
Dr. David Lloyd Owen is director of research for Delphi International Limited, based in London, England. He is the author of Masons Yearbook 2001-2002, which is published by Masons, the international law firm (www.masons.com) For more information on Masons' water practice and to purchase the Yearbook, contact Tanya Layton on Tel: +44 020 7490 4000 or email: tanya.layton@masons.com