Wastewater reuse plant supplies industrial water in Antofagasta, Chile
Cascal's latest Chilean project treats wastewater that once polluted coastal waters and transports it to the north for industrial use.
Dec 1st, 2002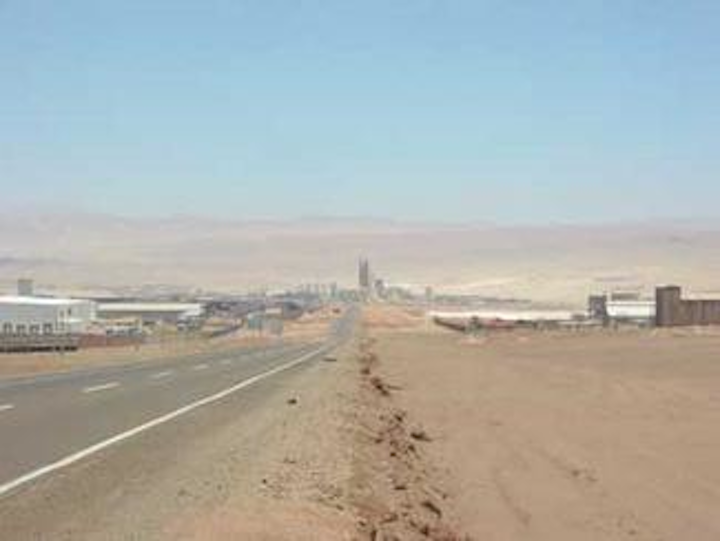 By Hazel Arnold
Cascal's latest Chilean project treats wastewater that once polluted coastal waters and transports it to the north for industrial use.
Water from a wastewater treatment plant in Antofagasta, Chile began supplying industrial water to the driest place on earth in April 2002. Construction began last December 2001 by various Chilean subcontractors such as Montec, which constructed the pipe and pumping stations, and IMO, which installed all electrical works.
Located 35 kilometres from Antofagasta in northern Chile, the project will provide a constant supply of industrial water over a period of 20 years through approximately 40 km of dedicated pipeline and several pumping stations and reservoirs to elevate the water 600 metres above sea level.
Cascal is a water investment and operations company owned by joint shareholders Biwater Plc of the UK and nv Nuon of The Netherlands, both highly active in the water industry. Cascal recently constructed the first greenfield privately-financed wastewater concession in Mexico, and the first water and wastewater concession contract in the Philippines. The Antofagasta project is the first project of its kind in Chile, where treated water is used to supply industries. The treated water comes from the Antofagasta treatment works and is pumped to local reservoirs.
Chile depends on the production of copper for its highest export revenues, and accounts for 40% of the world's annual output. Cascal's plant will provide water to an increasing number of industrial companies. The main client is the Canadian-owned company Noranda , which in 1998 purchased a copper smelter named Refimet and operates in Antofagasta as Alto Norte Smelter. Significant development in the area occurred when they increased their investment and expanded production in 2000.
This new expansion attracted many companies to the area to be close to the major mining companies. Many more companies consider La Negra as an alternative to the city of Antofagasta, which is overflowing with companies and has increased demand for new water. Many of these new companies have access to electricity but only limited access to water supply. Previously, wells in Yungay, approximately 100 km from Moranda, supplied water resources, which were costly and in limited amounts.
Regional authorities strongly support this project. They believe once a water resource is provided, many companies will relocate their facilities to this exceptionally dry area. This project represents a tremendous development for the industrial sector in Chile. It is so important for Chile that it has been presented to the Chilean government as one of the projects for the 200th Anniversary of Chilean Independence. Never before was there a cost-effective way to supply water to La Negra until Cascal assured this development by using treated water from their plant in Antofagasta.
Prior to Cascal's involvement in Chile, the sewage from Antofagasta was pumped into the sea causing coastal pollution and harm to marine life. Cascal had originally intended for the Antofagasta plant, operating since 1994, to supply treated wastewater as a way to increase industrial water supply in the area. The newly provided water complies with international standards following the treatment process at the Cascal plant.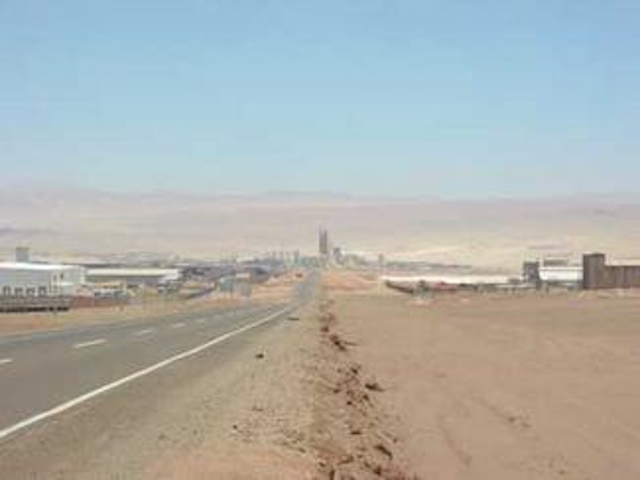 Treated water from Cascal's wastewater treatment plant will supply industries in La Negra with a stable water resource. Photo by Cascal
Click here to enlarge image
The project consists of over 12 km of impulsion pipe from the Grandon reservoir to the Salar del Carmen, designed to transport 120 litres per second. Two pumping stations elevate the water from 70 m above sea level.
Once the water reaches the Salar del Carmen the treated water is sent through a gravitation pipe to the Noranda facilities, 27 km away. Supply is guaranteed 24 hours a day with the accumulation reservoir being very close to the plant installments, and having backup with the interconnection to ESSAN (Empresa de Servicios Sanitarios de Antofagasta) facilities.
One of the requirements of this project was to gain an alternate supply of water in the unlikely event of a technical problem with the impulsion pipe. ESSAN was interested in this project and agreed to supply water without restrictions should there be less than a 100% supply from Cascal. The pipeline is interconnected with ESSAN water tanks. This public-private partnership joint venture provides backup supply as needed and has strengthened relationships with the Chilean government.
Author's note
Hazel Arnold is the marketing manager for Cascal BV, based in Dorking, UK.