User-pay, polluter-pay funds to stimulate basin projects in Brazil
No matter who wins the Brazilian elections in October, basic sanitation and environmental responsibility are top priorities of both political party agendas.
Oct 1st, 2002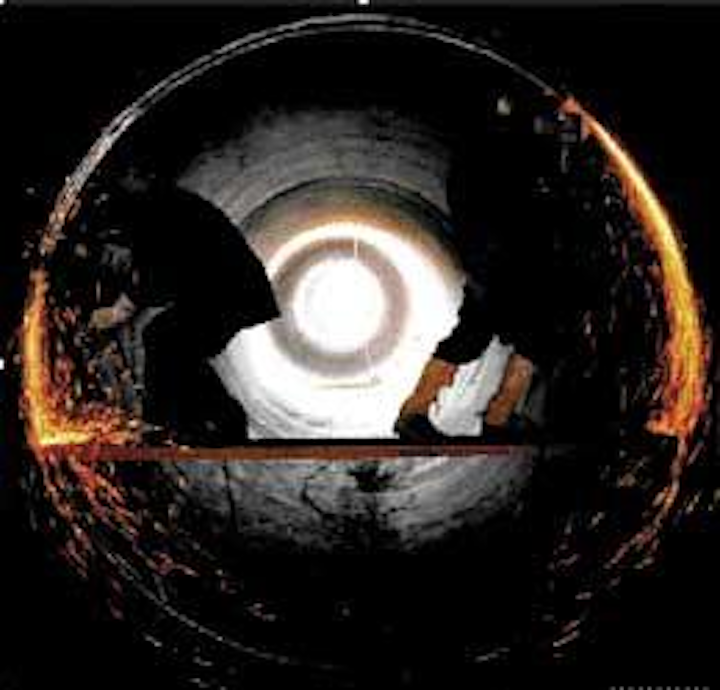 By John Kolodziejski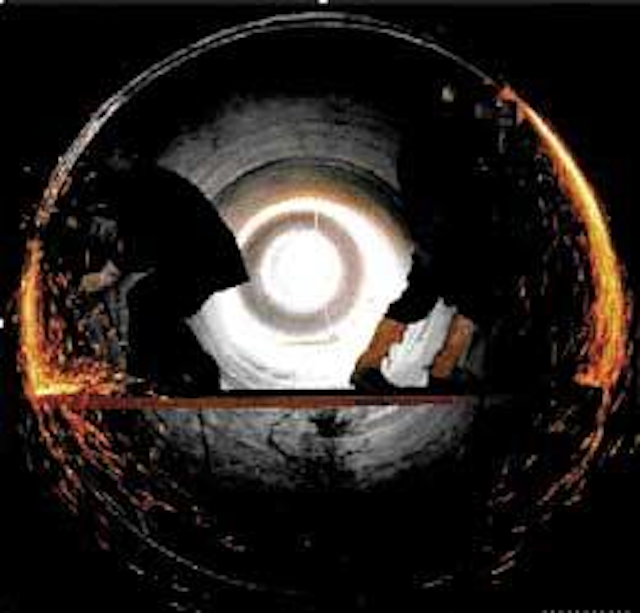 Favourable investment conditions for Brazil's water sector will benefit infrastructure development (Pinheiros Leopoldina).
Click here to enlarge image
In October 2002, Basin Agencies in Brazil in cooperation with the independent water sector regulatory agency Agencia National de Aguas (ANA) are set to begin implementing a new user-pay, polluter-pay policy, which will provide funds for new projects. Basin committees and ANA established the Basin Agencies as executive bodies, subject to company law, to manage basins and allocate user-pay, polluter-pay funds.
ANA, which was established only two years ago, has proved to be an energetic organisation making a real impact on the sector. It has encouraged standardised regulation and procedures throughout Brazil via state water agencies, raised the status and prestige of basin committees, and paved the way for the introduction of the user-pay, polluter-pay policy.
ANA enjoys direct access to federal credits and began financing payment for sewage treatment in critical areas in key basins in 2002. During Brazil's severe 2001-2002 drought, ANA imposed a water-saving and compensation scheme on irrigators and began promoting a long-term programme to make irrigation schemes more efficient in water use.
Basin committees pre-date ANA by seven years but only gained real powers with ANA's creation. They resulted from a social, economic and political consensus to develop Brazil's water resources and services. Basin committees employ bottom-up, democratic decision-making processes, an important reversal of Brazil's traditional authoritarian rule of law. They decide on local concerns and investment priorities and include weighty participation from municipalities, non-governmental ecological organisations (NGOs) in addition to industry, academic specialists and state representatives.
Brazil is one of the most attractive water industry markets in the world, and these new institutions are providing even greater stimulus to the sector. Brazil is the most populous country in Latin America (169.5 m) and the world's eighth largest economy.
Indicators of the potential for the basic sanitation market are that while most urban dwellers (91%) are provided with treated drinking water, only 49% have sewerage network connections and 90% of the sewage collected receives no treatment.
Water, along with most sectors in Brazil's giant market, is presently attracting investors as a result of the country's political stability and successful economic reforms undertaken over the last 12 years. Conditions for Brazil's water sector have never been so favourable for companies considering investment, acquisitions or pursuing equipment sales and service opportunities. The investment requirement for full water supply, sewage collection and treatment is estimated by Brazilian government sources as at least US$ 20 billion over a 10- to 15-year period.
Public sector investment capacity is deemed insufficient to provide these amounts and the current government (1995-2003) which in its desire to maintain fiscal austerity, aims to divest itself of the sector, shifting the investment onus to the private sector.
Privatisation
Basic sanitation is one of the last major segments to remain mostly in the public sector. There have been attempts since the late 1990s to privatise a number of Brazil's large state water companies, most notably Embasa (Bahia State) and Compesa (Pernambuco State) valued respectively at US$ 2.5 billion and US$ 700 million. These states received federal government advances on their sales, but both processes were suspended in late 2001 owing to the world economic environment, growing public opposition to privatisation in the long run-up to the October 2002 elections, constitutional limitations and a lack of clear rules governing Brazil's water sector.
Other states have also shown an interest in privatising their public water companies in the past but had not advanced so far as Bahia and Pernambuco in the process. These water companies include Cedae (Rio de Janeiro), Caern (Rio Grande do Norte), Cesan (Espirito Santo) and Casan (Santa Catarina).
Privatisation in the water sector to date has been limited to the municipal level where there are fewer legal impediments. Towns and cities enjoy the constitutional right to grant concessions. States do not enjoy this right.
Suez de Lyonnaise (ONDEO) and Agbar won long-term, full service concessions for two large state capitals: Manaus in Amazonas and Campo Grande in Mato Grosso do Sul, respectively. Individual towns and clusters of towns, mostly in Rio de Janeiro and Sao Paulo states have awarded several full service concessions.
Suez Lyonnaise pioneered one of these concessions at Limeira (Sao Paulo State) in 1994 and began a long contractual dispute with the city council on its implementation from 1996. This was eventually settled in 2001 but served as a warning to private investors of the need for detailed cast-iron contractual guarantees.
Partial water or sewage service concessions are also operated, mainly in Sao Paulo State. Major sewerage concessions have been successfully developed in the important cities of Ribeirao Preto and Jundai in the state of Sao Paulo.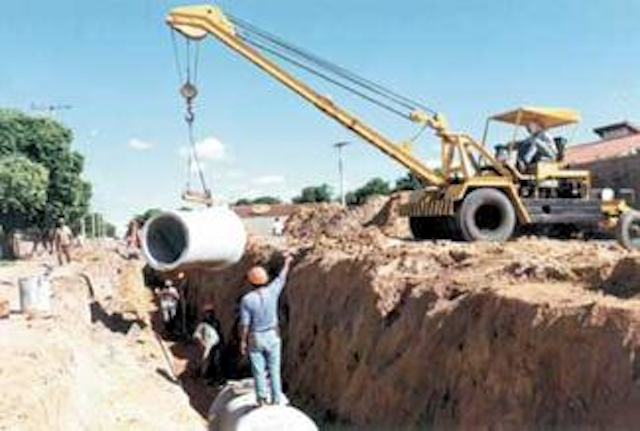 Laying domestic sewage pipeline in Tres Lagoas, Brazil.
Click here to enlarge image
A lack of detailed laws, clear and stable rules of the game, are broadly seen as the chief brake on private involvement in Brazil's water industry. With this in mind, the Brazilian government introduced a congressional bill (Draft Law 4147) in February 2001 to significantly reform water sector service concessions and provide detailed rules governing their operation. The bill encountered opposition from all shades of the political spectrum, including government allies and remains stalled at the committee stage.
Public company reform
Brazil's publicly owned water companies have mostly modernised their administrations since the early 1990s; many now function like private operators with greater independence from politicians. Tenders are awarded in a more transparent and less bureaucratic way, reducing delays and opportunities for corruption. Debts have generally been controlled and performances dramatically improved.

Source: Abcon September 2001
Click here to enlarge image
In 2001, companies such as Cagepa (Paraiba) and Corsan (Rio Grande do Sul) turned their first profits in a long time or first ever in the case of Compesa (Pernambuco).
Restructuring of publicly owned basic sanitation companies has allowed them to clear and control debts, and gain greater access to credits for investment.
Business opportunities
Annual basic sanitation company income in Brazil currently totals around US$ 4 billion despite an average 45% loss of water payments through billing and physical losses. The reduction of these high losses represents an attractive business opportunity for new, more efficient private concession operators. Investment opportunities in Brazil's water sector range from catchment area management to advanced wastewater treatment, from flood control to drought relief and irrigation projects.
The size of Brazil's market alone is arguably its greatest business attraction. Since 1989, it has opened up its protected market after a long period of import restrictions and exclusions. It has never been as accessible to water industry suppliers as it is now. The market has experienced a revolution in efficiency thanks to privatisation and restructuring of the state, from which newcomers now benefit.
The prospects for Brazil's water sector continue to be bright regardless of the outcome. If allies of the existing administration retain the presidency then there is likely to be greater congressional backing for private solutions to water sector investment. If the Left opposition gains power then federal investment in the sector is likely to increase. Either way, basic sanitation and environmental responsibility are high on all party political agendas.
The introduction of the user-pay, polluter-pay principle will boost sector investment projects no matter the results of state and federal elections. Initially it will have most impact in densely populated Sao Paulo and Rio de Janeiro States, where domestic users and industrial growth are threatened by water shortages.
User-pay, polluter pay policy is already accelerating the provision and upgrading of wastewater treatment plants in addition to stimulating high-specification industrial effluent treatment and water recycling equipment.
Receptivity to greater private involvement in the water sector at state level is shared at the municipal level where investment is sought from any source. A possible exception to this on the state level is Rio Grande do Sul. Significantly, left-wing city councils opted for this means when the state proved reluctant to back basic sanitation projects.
Author's note
John Kolodziejski is CEO of BRAZUK Ltd (Brazil-UK Business Information Services), based in England. The author's in-depth management report "Brazil's Water Industry" is available from Brazuk Ltd, 9 Promenade, Arnside, Cumbria LA5 0HF, England. Email: home@brazuk.fsnet.co.uk Further information www.brazuk.com