China's water market signals bright future
China's water market is undergoing promising changes for foreign investors. Plans to spend US$ 4 billion in wastewater and sewage treatment facilities by 2010 and serious debate about the US$ 17 billion south-north water transfer project offer potentially exciting opportunities.
Jun 1st, 2002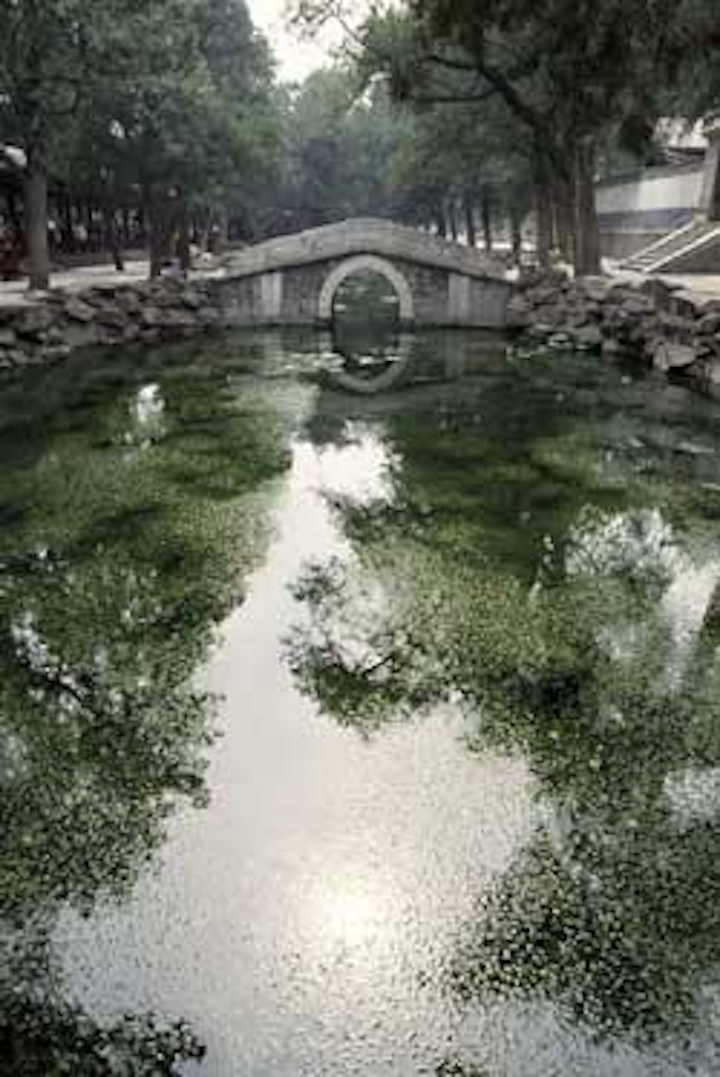 By David Cox
China's water market is undergoing promising changes for foreign investors. Plans to spend US$ 4 billion in wastewater and sewage treatment facilities by 2010 and serious debate about the US$ 17 billion south-north water transfer project offer potentially exciting opportunities.
Strong economic growth and changes brought about by membership in the World Trade Organisation are drawing investors' attention once again to China. A series of joint venture style projects attracted considerable foreign interest in China's water sector in the early 1990s. The publication of trial measures for Build-Operate-Transfer (BOT) projects in 1995, followed by the signing of the Chengdu Number 6 project and the completion of the Da Chang project in Shanghai, pointed to a bright future for foreign participation in China's water sector. Unfortunately, the momentum faltered after the Asian economic crisis and the Chinese government's reticence in addressing structural problems facing foreign investors.
Recent indications suggest that the government is once again encouraging private participation in the water sector. After a lengthy delay, the concession for the Beijing Number 10 Water Treatment Plant project was finally awarded to Anglian Water and Mitsubishi. Beijing Number 10 is a BOT-style project: Anglian and Mitsubishi will build, finance and operate a 500,000-m3/day water treatment plant for 23 years. The Beijing Sound Environmental Protection Group announced that it signed agreements with more than ten cities to build wastewater treatment plants on a BOT basis. Total investment in these plants is estimated to be in excess of US$ 242 million, with a reported 25-year concession period in each case. Only limited information is available on these projects.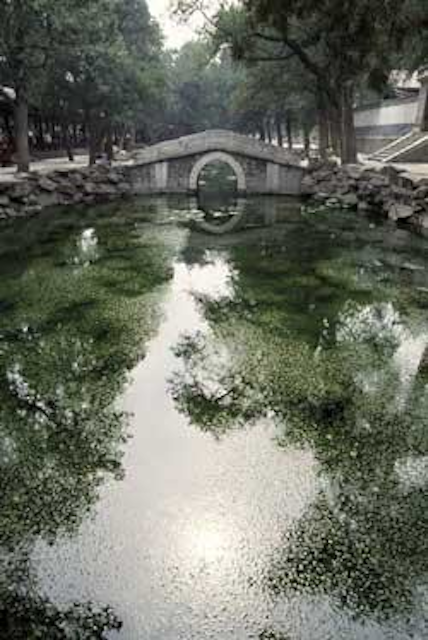 Summer Palace, China
Click here to enlarge image
China earmarked US$ 4 billion for investment in wastewater and sewage treatment facilities between now and 2010. Beijing anticipates spending US$ 12 billion on environmental projects in preparation for the 2008 Olympics. The much debated south-north water transfer project is also once again being seriously considered with current cost estimates of around US$ 17 billion.
The Chinese government is addressing some of the issues that have limited foreign investment in this sector. Until recently, foreign investors were only permitted to invest in water treatment or wastewater plants and were prohibited from owning and operating any part of the water network, which remained firmly under state control. This separation of network assets from water plants led to a number of difficult issues.
Since a water plant cannot be built in isolation, the construction of new intake and outflow pipelines is invariably required. The simplest approach would be for the local Chinese water authority to construct these pipelines and be responsible for operation and maintenance. The provision of raw water or sewage to the plant and the off-take of treated effluent would then be dealt with under the project agreements. However, in both the Chengdu 6 and Da Chang projects, the foreign concessionaire had to construct intake facilities to deliver raw water to the treatment plant. In the Chengdu 6 project, the concessionaire also had to construct a 27-km outflow pipeline, connecting the plant to Chengdu's municipal water supply. Ownership of these pipelines was transferred to the relevant municipal water authority immediately after construction completion, but the pipeline construction cost was included in the concessionaire's overall project funding. Similar provisions are included in the Beijing 10 project.
Once transferred to the Chinese water authority, the concessionaire is no longer responsible for the pipelines' operation and maintenance, remaining liable only for design defects or poor quality construction. Effectively, these assets were procured on a purely "design and build" basis, negating one of the most attractive features of BOT-style procurement - the concessionaire's obligation to operate and maintain assets efficiently over the project's life. The concessionaire has less incentive to account for life-cycle costs and instead would do better to opt for a cheaper initial solution (to minimise bid price), even if that requires higher subsequent maintenance costs.
Another unusual feature of the recent BOT-style projects has been that the intake and outflow assets are transferred to Chinese water authorities at no cost. The capital expenditure incurred in constructing these assets is absorbed within the overall project financing costs, becoming merely an aspect of the tariff charged under the off-take agreement. The tariff includes the capital and funding costs of the intake and outflow pipelines, as well as the capital, funding and operating costs of the water plant. Although neutral for the project as a whole, the separation of asset ownership and tariff liability gives the water supply authority a windfall gain (free intake facilities), while imposing additional costs on the relevant water off-taker. This may have little significance where the same government body controls the water supply authority and off-taker, but the increasing commercialisation of state-owned enterprises and local authorities could lead to future difficulties.
Foreign water companies have considerable experience in network management, leakage control and tariff collection. Excluding them from network assets prevents them from applying this expertise in China. There are examples of foreign water companies providing consultancy services to Chinese network operators but even this does not allow them to address fundamental structural issues such as over-staffing and poor strategic planning.
Last year water authority officials informed Masons that the central government was reviewing the prohibition on foreign investment in China's water networks. The revised Foreign Investment Catalogue recently issued by the Ministry of Foreign Trade and Economic Co-operation indicates that this prohibition has indeed been relaxed. Foreign ownership of network assets is now in the "restricted" rather than "prohibited" category. This means foreign companies can form joint ventures with Chinese partners but the Chinese partner must hold the majority interest. Other conditions may be applied to foreign or Chinese companies wishing to form joint ventures, e.g. capitalisation or turnover requirements, but no further details are currently available. Even with conditions, however, liberalisation will provide a wide array of new opportunities for foreign water companies and boost the modernisation of China's water infrastructure.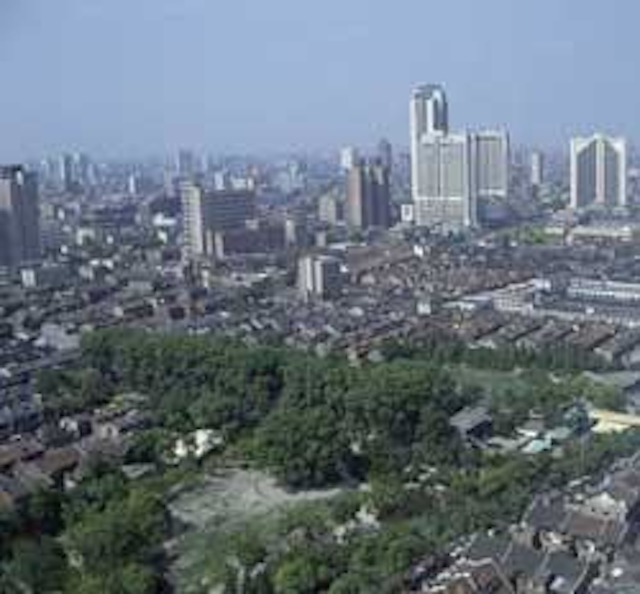 The French company Ondeo signed its third water-related Shanghai contract this year in May.
Click here to enlarge image
The central government is reviewing the limit on provincial approval of foreign investment. Under the existing regime, after approval at provincial level the State Development Planning Commission (SDPC) must approve any foreign-invested project exceeding US$ 30 million. Preparing for and securing double approvals adds time, expense and uncertainty to the project process, since BOT-style water projects in China normally exceed US$ 30 million.
Some foreign investors, with the connivance of provincial authorities, sought to avoid the need for SDPC approval by splitting a large project into several smaller projects, each less than US$30 million. The SDPC condemned the practice and this approach cannot be recommended. Increasing the approval threshold of provincial authorities to US$ 100 million would reduce the time taken to obtain project approval and reduce bidding costs, making foreign invested projects more affordable. Interestingly, a notice issued by the SDPC in 2001 permits provincial authorities to approve municipal water and wastewater projects of any size if they are domestically funded, but there is currently no corresponding provision for foreign-funded projects.
Critics who oppose increasing provincial authorities' approval powers suggest this will encourage more unsuitable and unsustainable projects to be pursued. The author does not believe this will be the case, at least not in relation to foreign-invested projects. Before any foreign investor commits to a project in China it must be satisfied that the project is technically feasible, economically viable and legally sound. This can only be achieved through proper project preparation and careful due diligence by the foreign investor and its advisers; increasing the approval capacity of provincial authorities will not affect this.
If these changes are fully implemented, Chinese authorities will need to address the continuing concerns of foreign investors over tariff adequacy for water projects. Chinese pricing law permits utilities to calculate tariffs on the basis of operating expenditure, capital cost and reasonable profit. However, there are few places where the tariff charged to consumers reflects the real cost of providing water and wastewater services. Water authority officials, who met with Masons Projects & Finance Group, recognise the need to align tariffs with actual costs. All the authorities were aiming to cover fully their operating expenses. Most were also seeking to recoup their capital expenditure, but only a few were trying to raise sufficient revenue for future capital expenditure. Despite phasing in tariff increases over the next few years it is likely that without central government support, which is not currently contemplated, tariff adequacy will remain a concern for foreign investors.
Related problems of poor collection rates and the large volume of non-tariff water remain. Better collection rates and lower volumes of non-tariff water would alleviate some of the pressure to increase tariffs. If greater foreign participation is permitted in the water networks, these problems could be tackled with the expertise garnered from network operations in other countries.
Much uncertainty remains concerning the development of the Chinese water sector and some of the discussion above relates to changes that have not been formally announced. Overall, however, these signs suggest that the investment environment is improving. Foreign investors can look forward to greater opportunities in China's water sector.
Author's note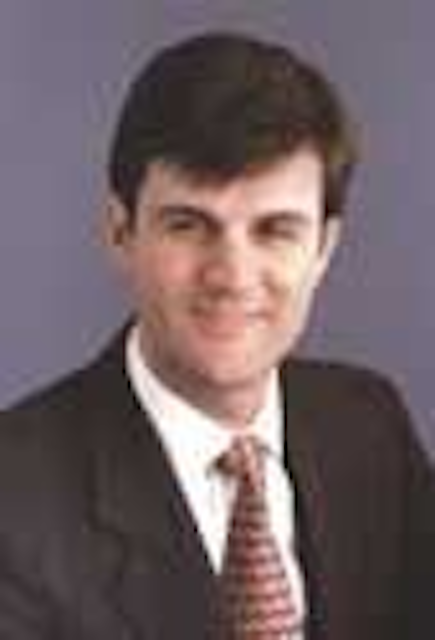 Click here to enlarge image
David Cox, a senior associate in Masons Projects & Finance Group, is based in Guangzhou, China.