Odour Control
Compliation of product and news announcements focused on Odur Control

Jan 1st, 2013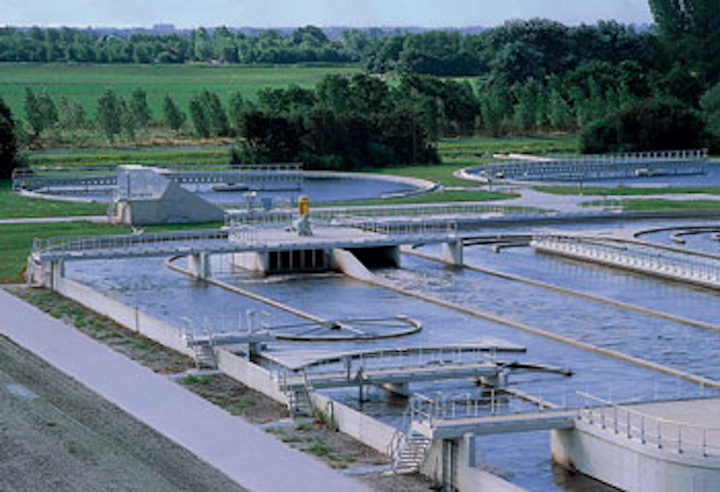 Electronic nose to aid water treatment odour control
The science of smell is set to enhance strategies to minimise odour pollution from waste and wastewater facilities, thanks to the development of what is being called a pioneering industrial-standard 'electronic nose'.
Available in the UK for the first time, the technology can be used to help improve the control of odours associated with industries such as waste storage and recovery, sewage treatment and composting. By sensing odours and raising an alert before they cause human discomfort, the equipment can trigger activity to reduce nuisance odours at an early stage.
Distributed by air quality and emissions monitoring specialist Enviro Technology, the RQ Box electronic nose was developed by French company Alpha MOS – a human sense digitisation systems supplier. It mimics human olfaction to detect levels of odour and pollutant gases in the air.
Enviro Technology said: "It has traditionally been difficult to 'measure' odours, but with the RQ Box, it is possible to create an objective profile of odour levels. This enables better policing and management of odour pollution, for authorities and organisations responsible for the odours alike."
Designed to monitor one or more industrial sites, the technology generates real-time information for efficient management of odour and chemical pollution. It provides 24/7 measurement of odour in 'odour units' (EN 13725 and ASTM E679) and of pollutant gases in ppm (H2S, NH3, mercaptans, VOCs). This information can be presented via 3D maps of dispersion plumes showing concentration levels.
Analysis of this data can form a vital part of strategies to combat odour pollution. And the RQ Box itself can stimulate tactical responses, from activation of warning alarms and air treatment facilities or adjusting the use of odour-neutralising additives.
For instance, there are cases where landfill sites have generated unacceptable levels of odour at periodic intervals due to prevailing meteorological conditions. The RQ Box has been designed to pinpoint conditions that lead to these problems, prompting timely remedial action – such as operating a spray system to neutralise odours.
The company said that the benefits of enhancing measurement – and therefore management – of odour pollution are manifold. Building a better understanding of the factors that lead to odour problems enables processes to be optimised to reduce the risk of nuisance odours. This facilitates intelligence-led decision making and a 'continuous improvement' approach to odour management.
Wastewater anti-bulking solution
The performance of wastewater treatment plants and odour control can be improved with the addition of the new Bulk-X 900 series of anti-bulking chemicals, said Omex Environmental, specialists in micronutrient technology.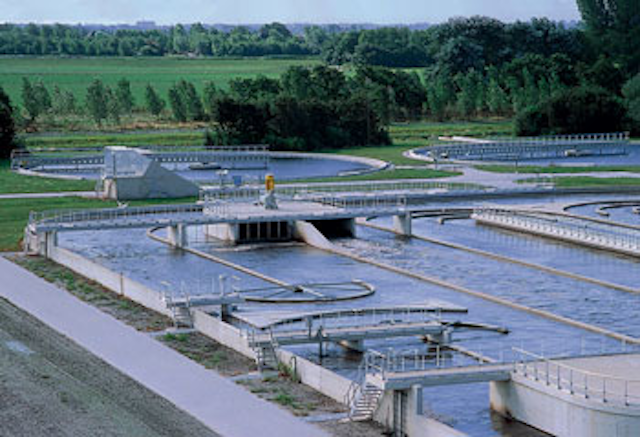 Filamentous bulking can be caused by many factors, such as nutrient deficiency, poor oxygenation and compounds in the wastewater stream that are preferentially consumed by filamentous bacterial species.
Bulk-X has been specifically developed to combat filamentous build-up in biological wastewater treatment facilities which can impact on long term plant performance and effectiveness. According to the company, Bulk-X is a safe, fast acting and easy-to-handle formulated alternative to sodium hypochlorite featuring added trace metals. The product is designed to penetrate cells and destroy persistent filaments quickly and effectively to prevent the excessive build-up of filamentous bulking and reduce costly plant downtime.
Qatar upgrades carbon systems
US provider of biological odour and emission control solutions, BioAir Solutions, has now installed a demonstration unit of its EcoFilter system to Qatar's Ministry of Works, Ashghal. The company's EcoFilter system has been supplied and was tested last year as a replacement for an activated carbon unit at this station.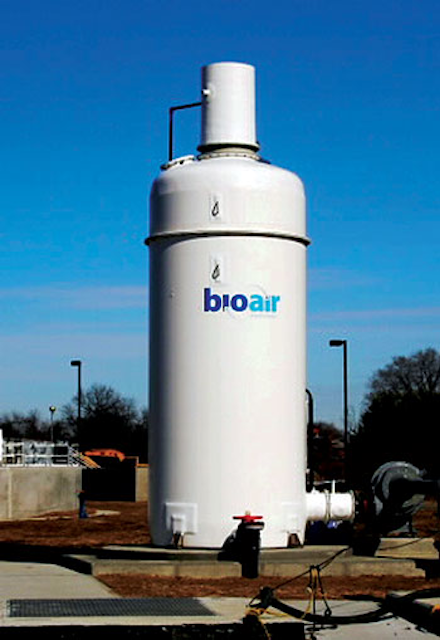 BioAir's EcoFilter technology is capable of handling H2S concentrations in excess of 500 ppmv while achieving removal efficiencies of greater than 99.5%. In addition, BioAir said its EcoFilter functions continuously without the need to remove or replace the media. Thus, the operating costs are said to be "negligible compared to the activated carbon systems".
BioAir's proprietary EcoBase media operates without discharging any environmentally harmful by-products. It uses what the company called a "safe, biological process to consume the odour without the use of hazardous chemicals".
Ashghal is responsible for operating more than 150 pumping stations that handle the transport of sewage to the city's wastewater treatment facilities in the capital city of Doha. Each of these pumping stations is a potential source of odour. Due to the hot weather (up to 55°C in summer) and many kilometers of sewer lines, the H2S and organic odor concentrations at these pumping stations are normally very high (exceeding 500 ppmv H2S), said the company.
BioAid said: "Currently, most of the pumping stations in Doha use activated carbon to remove odours. Because of the high concentrations of H2S, the carbon quickly is "used up" and must be replaced. This has many negative impacts for Ashghal. Replacing the carbon is both labor intensive and costly for the utility. Proper disposal of the spent carbon is expensive because it cannot be landfilled. And, when the carbon in a system has been "used up," the odour problem immediately returns. This makes maintenance of these systems a laborious and expensive task."
A particularly difficult pumping station is said to have been selected by both Ashghal and BioAir Solutions as the demonstration site. A single EF52 will replace an activated carbon unit at this station. This carbon unit has often been overcome by the high H2S loadings at this pump station resulting in frequent odor complaints. It is hoped the EF52 will demonstrate its ability to eliminate this problem with little need for operator attention. www.bioairsolutions.com