Technology Round-up: Sludge Treatment
May 1st, 2012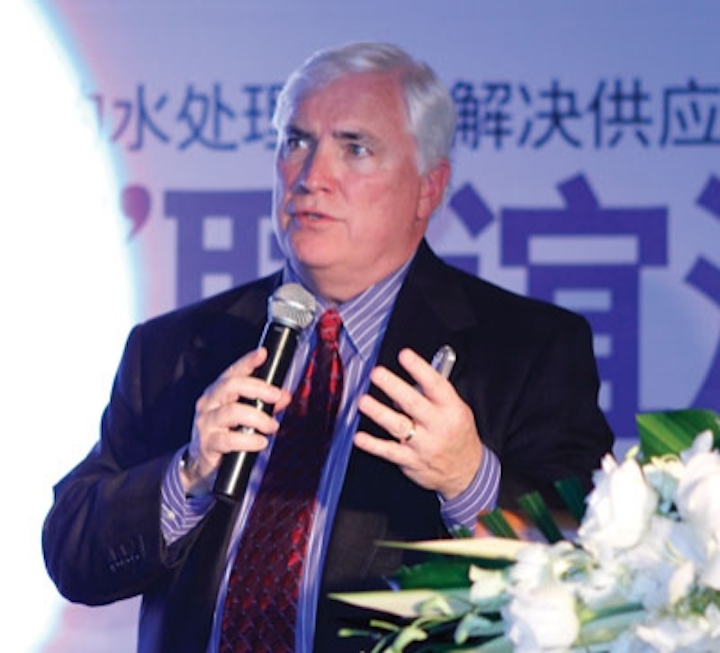 Compact high flow pump for sludge
Bredel has launched its SPX100D hose pump that it said can run dry and handle high grit or air entrained sludge "with ease".
Offering flows up to 400 gpm, the SPX100D has been designed for scum, thickener underflow, belt press or centrifuge feed. With a self-loading design, hose replacement is quickly achieved where the pump sits. Unlike other pump types, the highly abrasive materials do not affect pump life, said Bredel.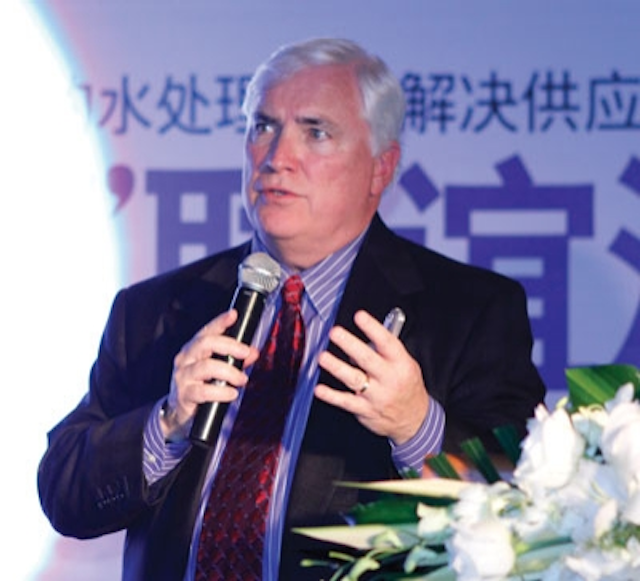 The SPX100D also provides easy access to shims and shoes, and the shaft design ensures fail-safe operations. Discharge pressure reaches up to 232 psi and operating speeds reach up to 30 rpm for continuous use and up to 38 rpm for intermittent use.
Materials are fully contained within the hose element and don't come in contact with the moving parts of the pump, preventing abrasive wear.
There is no drive realignment or off-site rebuilding of the pump required, significantly reducing maintenance costs. Peristaltic hose pumps are virtually maintenance free with no expensive seals to replace, no check valves to clog and no rotors or stators to wear out.
Both pump rotors are always fully and centrally supported by their own high strength bearings.
The Bredel pump also eliminates many pieces of ancillary equipment such as run-dry protection and seal water flushing systems & in-line check vales and is backed by a full two year warranty.
Thermal drying system reduces plant sludge by 75%
The Italian company Multiservizi will install a Sludge Belt Dryer (SBD) from Siemens Industry Automation Division at its plant in the city of Jesi, Ancona, Italy. The belt dryer evaporation capacity is 2000 kg/hr.
Once the dryer becomes operational it will allow the Jesi plant to reduce the amount of biosolids produced annually by roughly 75%, reducing sludge production from 16,500 to 4,125 tons per year.
Multiservizi, a publicly owned Italian company, operates water and wastewater treatment plants for 45 communities in Italy. The plant in Jesi serves 60,000 residents.
With the SBD, evaporation takes place when biosolids come in contact with the heated air. Biosolids are uniformly distributed on the entire belt width to cause uniform evaporation. The dryer is supplied in a two-belt system configuration. The belt speed and the temperature of the process air can be adjusted for different residence times.
Varying residence time in the drying zone provides the means to adjust the product moisture to meet final use or disposal requirements.
Italy produces approximately four million tons of biosolids annually – almost half of which is currently sent to landfill and another quarter, used for agricultural purposes. Limited landfill space and rising transportation costs are heightening the need to use technologies that reduce sludge volume.
Turbo X-Treme Aerator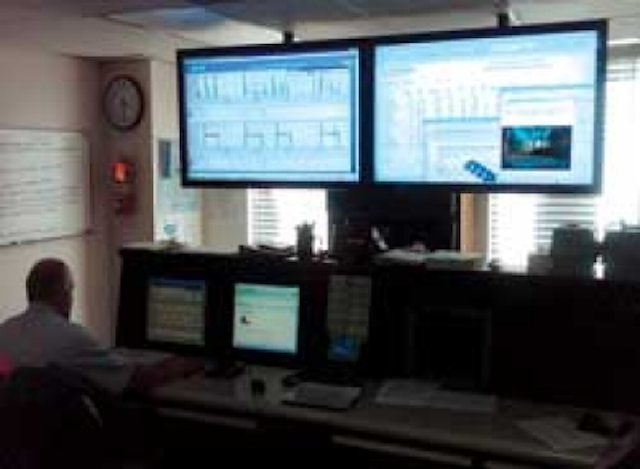 A new aerator, designed to provide maximum aeration while using only a fraction of the energy required by other models, has been introduced by Airmaster Aerator. The patented new aerator the Turbo X-Treme is a floating/surface aerator that is powered by a 25 hp motor. It incorporates a "turbo" blower to achieve high-capacity water movement with maximum aeration and mixing incorporated in a discharge manifold. Due to its efficient design and operation, the aerator has replaced other aerators requiring up to three times the horsepower, resulting in substantial energy savings. It is suited for use in a wide variety of applications, including municipal, industrial, agricultural and disaster recovery.
Multi-purpose sludge pumps
Xylem has added three new sludge pumps to its flagship Flygt 2600 drainage range. The company said it specifically designed the pumps (models 2620.280, 2630.280, and 2640.280) to meet customer demands for multi-purpose drainage pumps that can serve the evolving needs of the mining, tunneling, municipal, industrial, and construction markets.
The portable ¬Flygt sludge 2600 pumps have a range of 1.5 to 5.6 kW for 50 Hz countries and 2.4 - 8.9 hp for 60 Hz countries. Capable of flows up to 28 l/s (450 GPM) and heads to 38 m (128 ft.), these sludge pumps are ideal for temporary sewage pumping, digester cleaning at wastewater treatment plants, light slurry transfer, open-pit and underground mine dewatering and emergency site drainage.
The pumps handle solids up to 80 mm (3.2 in.) and sand concentrations of approximately 20% by weight, due to a larger inlet and pump volute, Hard-IronTM (60 HRC) vortex impeller, polyurethane-lined pump housing and side discharge design.
The hydraulic ends of the new sludge pumps share drive units and common parts, and are interchangeable with similar sized models of the 2600 drainage series. Xylem said this interchangeability allows end users the flexibility to adapt to changing application requirements and reduce spare parts inventory.
The new sludge series features the patented Flygt Plug-InTM seal, which provides a double mechanical seal in a compact and easy to replace single cartridge. External oil and inspection plugs, allow for seal-condition check and oil change without dismantling the pumps, and the removable top gives quick access to all electrical components.
The three new models also incorporate the latest enhancement in Flygt pumps: the terminal board. By sealing off the junction box from the motor, the terminal board prevents any water from passing between compartments, thereby reducing repair costs. Plus the screwless spring-loaded terminal design assures reliable connections and simplified wiring.
More Water & WasteWater International Current Issue Articles
More Water & WasteWater International Archives Issue Articles