Europe/Americas
May 1st, 2012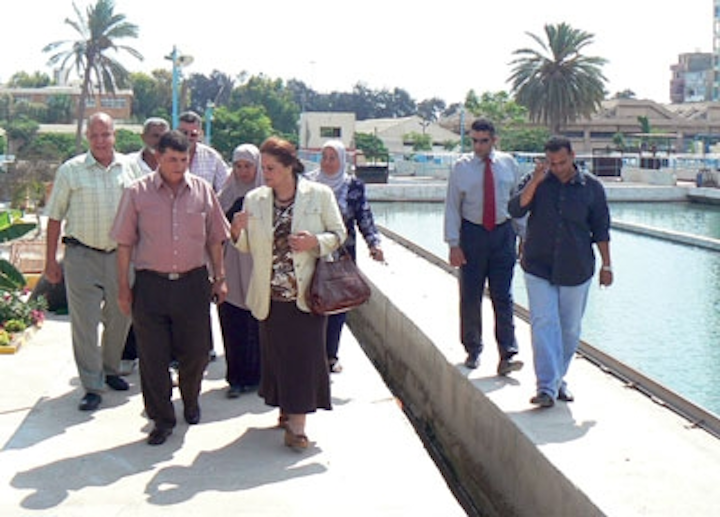 Spring heralds RO/FO membrane market boom: Membrane developments from Siemens, Lanxess, Nano H2O and HTI
The onset of Spring has brought a bright start to the desalination industry with new membrane developments from Siemens, Lanxess, Nano H2O and HTI.
Siemens Industry Automation Division is launching a new reverse osmosis (RO) system into the European market. The Vantage M83 RO system from the Siemens Industry Automation Division is a compact RO system suitable for use in applications such fields as the food and beverage, power, microelectronics and solar industries.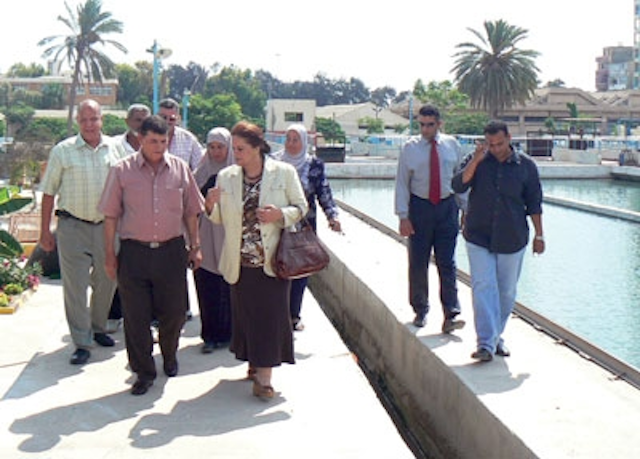 Each unit is a single-pass RO system mounted on an industrial coated structural steel frame or a stainless steel frame for the Select package. The RO unit includes a cartridge filter, high pressure feed pump, fiberglass reinforced plastic (FRP) side-entry pressure vessels and spiral-wound thin film composite RO membranes.
Meanwhile chemicals company Lanxess is offering Lewabrane membrane separation elements for reverse osmosis to compliment its established Lewatit ion exchange resins. The firm said one application for the new Lewabrane RO membrane elements is the preparation of feedwater that customers can use for electrodeionization (EDI) applications.
With a standard length of 40 inches (1,016 mm) and a diameter of eight inches, Lewabrane RO B400 HR has an active membrane surface area of 400 square feet (37.2 m²). Salt rejection is 99.7% for a daily permeate flow rate of 37.9 m³, under standard industry reference conditions.
Furthermore, California-based NanoH2O has launched its newest additions to the QuantumFlux line of RO membranes – the Qfx SW 400 R and Qfx SW 400 SR. Both products feature 99.85% stabilized salt rejection and NSF Standard 61 Certification. The EMALSA desalination facility in the Canary Islands has been pilot testing a combination of the Qfx high rejection R and SR elements, in 365 square-foot configurations, within a single pressure vessel for almost 180 days.
Finally, Forward Osmosis (FO) membrane manufacturer Hydration Technology Innovations (HTI) has also started commercial manufacturing of a new thin film composite membrane as the most recent addition to the OsMem FO membrane line. HTI said the spiral elements have more than double the permeability and flux rate of its existing Cellulose Tri-Acetate (CTA) FO membrane.
The manufacturer said the new thin film composite membrane is a high permeability, high rejection membrane that is pH tolerant in a 2.0 to 12.0 range and can also withstand pressure retarded osmosis (PRO) operating conditions. The flat sheet flux of production membranes averages 20 LMH (litres/sq meter/hr) in FO mode and 49 LMH in PRO mode at a test condition of 1 M NaCl as draw solute and DI water as feed solution at 23C and CFV (cross flow velocity) of 30 cm/sec.
---
Disinfection contract awarded in Spanish
The Water Consortium Bilbao – Bizkaia (CABB) awarded Severn Trent Services - Apliclor a contract to supply three Aquadiox chlorine dioxide generators for the Venta Alta drinking water treatment plant in Arrigorriaga, Spain. The Arrigorriaga plant is one of the largest water treatment plants in Spain with a capacity of 7 m3/s. Each Aquadiox chlorine dioxide generator has a treatment capacity of 15 kg/h (750 ppd) to supplement two existing systems, each with a treatment capacity of 7.2 kg/h (360 ppd).
---
Ballast water partnership for Amiad and Calgon Carbon
Amiad has signed a ten-year supply agreement with Calgon Carbon Corporation to provide its Arkal automatic self-cleaning disc filtration technology for incorporation within Calgon Carbon's Hyde GUARDIAN® Ballast Water Treatment Systems. The agreement was signed through the Company's wholly-owned subsidiary, Amiad USA with Hyde Marine, a subsidiary of Calgon Carbon.
Under the terms of this non-exclusive agreement, which has a minimum period of 10 years, the Company will supply its Arkal automatic self-cleaning disc technology for use as an integrated component of the Hyde GUARDIAN Ballast Water Treatment Systems. The combined solution will be used on both new ship builds as well as to retrofit existing ships, and will be applied to US and international carriers.
Amiad said the ballast water market is one of its target growth segments, with more than 10 billion tons of ballast water carried in ships each year containing thousands of species of aquatic animals and plants. Increasing international regulation means there is a growing demand for treatment systems.
---
El Salvador Water Bill Goes to Congress
El Salvador's president, through the Minister of Environment and Natural Resources, has presented the General Water Bill, which recognised the human right to water, to the National Congress.
It is expected that the Water Bill will be approved by the National Congress shortly and will help tackle high levels of water pollution. The Global Water Partnership said that 90% of surface water is contaminated, which is partly due to an absence of municipal wastewater treatment. The country also suffers from water scarcity during the dry season, and conflicts among users.
There have been various efforts to reform the water sector and to create a new legal framework since the mid-1990s. The current water reform in El Salvador has been led by the Technical Secretariat of the Presidency and the Ministry of Environment and Natural Resources, with participation of all 13 government institutions related to water.
---
RO, UV and MBR combination for PepsiCo in Chile
Siemens Industry Automation Division is set to complete a wastewater treatment and reuse plant upgrade for PepsiCo in Santiago, Chile that will include membrane bioreactor (MBR), reverse osmosis and ultraviolet disinfection technology. The upgrade will help lower fresh water consumption by up to 70%, in light of the facility increasing wastewater treatment capacity by 20%.After passing through a starch recovery system, wastewater will be screened before having oil and grease removed.
More Water & WasteWater International Current Issue Articles
More Water & WasteWater International Archives Issue Articles