GCC: The Middle East's Emerging Watering Hole?
Governments in the GCC have allocated approximately USD100 billion towards implementing better water technologies and energy-efficient desalination. Planned reverse osmosis plant capacities are increasing every quarter as a result, explains Kshitij Nilkanth.
Nov 1st, 2012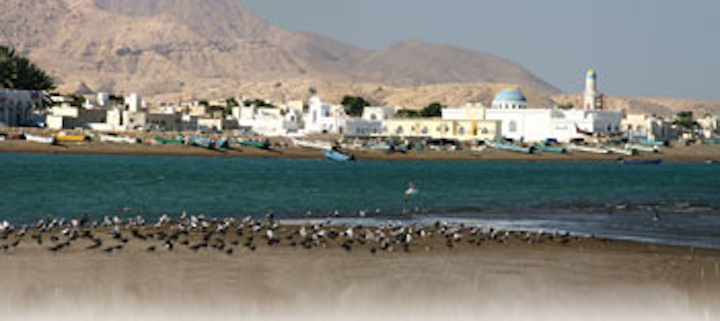 Governments in the GCC have allocated approximately USD100 billion towards implementing better water technologies and energy-efficient desalination. Planned reverse osmosis plant capacities are increasing every quarter as a result, explains Kshitij Nilkanth.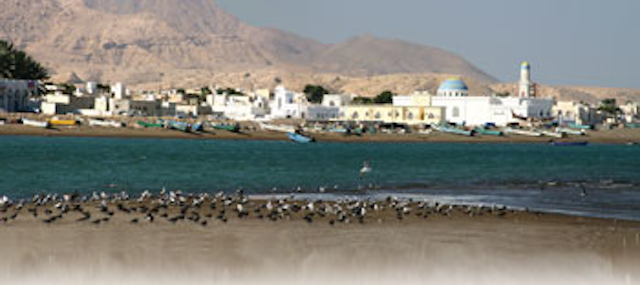 The water sector is witnessing a revolution of sorts with state-of-the-art technology being developed and implemented, especially in the Gulf Cooperative Council (GCC). Several reports and publications have given narrated accounts of water stress and scarcity in the GCC and its short and long-term implications. Some industry reports have also pronounced the 'dire consequences' of water imbalance and risk, going as far as predicting suspected 'water wars' in future. These reports have not gone unnoticed by Governments and policy makers in the GCC and significant measures are now being taken towards sustainable practices.
The GCC countries are taking requisite steps to overcome known challenges of streamlining public-private participation (PPP), utilities in debt, improving accountability and investment framework. Technology is playing a pivotal role in this situation. The use of advanced water technologies is at an all-time high in the GCC. It is also observed that most, if not all, best available water treatment and reuse technologies are being used in this region.
Focus of the water sector in the region is shifting towards sustainable practices, wastewater treatment and recycling, with several utilities and water agencies announcing noticeable projects indicating start of a technological turnaround for the region. Governments in the GCC have allocated approximately USD100 billion towards implementing better water technologies and energy-efficient desalination.
Utilities riding the technology wave
Frost & Sullivan research reveals that urban water supply in the Kingdom of Saudi Arabia (KSA) and the United Arab Emirates (UAE) is already above 90% coverage, with the majority of this water (up to 80%) sourced through desalination. In the next couple of years, it is anticipated that water supply in urban regions will reach 100% coverage in these countries. Utilities such as DEWA (Dubai electricity and Water Supply), are leading by example with Moody's Investors Services upgrading the company's rating to investment grade. This has been a result of operational improvements and a sound financial profile. It will be interesting to see if other utilities emulate these practices.
Investments in the water sector have been on the rise since 2010, with several projects under execution or bidding/tendering stage. These projects are covering all segments of the water sector, including desalination, independent water and power projects (IWPP), water transmission and distribution, repair and replacement of networks, wastewater treatment and produced water treatment.
Sustainability drives have also been seen among national water companies. An example is Haya Water, the wastewater company of Oman which is reducing methane emissions by aerobically composting sewage sludge. The end products can be re-used efficiently by the agriculture community as sewage biosolids or compost. In the medium to long-term, technology adoption/upgrade and compelling sustainability targets, together, can help the GCC reduce the demand-supply gap and aid preservation of resources for future.
Desalination will gain more loyalty
Over the past two decades, desalination has become the backbone of water supply and consumption in the entire Middle East and Africa (MEA) region. Investments in desalination have been on a rise and confidence in various technologies is growing. It is interesting to notice that Multi-Stage Flash (MSF) is a dominant technology in the GCC, while reverse osmosis (RO) is more dominant in non-GCC countries. A reason behind this is that the number of large desalination plants (over 100,000 m3/day) in the GCC is high; and at such capacities MSF is a proven technology. Lower primary energy cost in the GCC further supports MSF technology. However, RO technology has established itself as a reliable and efficient technology for desalination.
The planned plant capacities of RO are increasing every quarter in the GCC, thereby exhibiting economies of scale.
RO technology for desalination has overcome the challenges pertaining to pre-treatment of RO feed water, and a number of plants including the new Al Zawrah desalination plant that will utilise Ultrafiltration (UF) membranes supplied by Pentair X-flow. The system will produce 4783 m3/h of pre-treated seawater to feed the RO membrane system. Similarly, Jubail Seawater RO (SWRO) Phase 2 in Saudi Arabia, has a designed capacity of 58,500 m³/day. The plant has dual membrane system with UF followed by RO. On completion (expected January 2013), this will be the largest UFRO desalination plant in the KSA.
Desalination potential in the GCC is increasingly attracting both domestic and international companies in the bidding process. In 2011, a desalination project contract by the UAE's Federal Electricity and Water Authority (FEWA) to provide 68,191 m3/day SWRO based desalination facility was one of the most-competitive bids in recent times with as many as 20 bidders, including top international companies.
Increasing numbers of independent water and power projects IWPP's are utilising RO, thus driving the technology market. Several GCC countries have planned IWPPs with their construction scheduled to commence in 2012. These include 10 projects in the UAE worth USD 1.5 billion; 15 projects in KSA worth USD8.8 billion; and 19 projects in Kuwait worth USD 4.2 billion.
Water production activities are increasing in the Gulf but so is the significant need for additional water owing to the growing population. Added to this is the proliferation of industrial and agricultural activities. Implementation of efficient water management is critical to sustain this essential resource for future.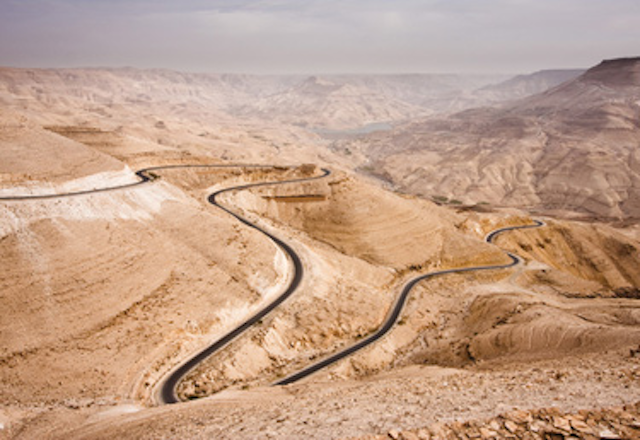 Pipe dream: water scarcity has forced Middle Eastern nations to innovate and direct water where needed, such as Jordan's North-South Water Conveyor
Oil on water
National oil companies in the GCC rank among the world's largest companies. They are also initiating sustainable practices by recognising the influence of water on their business. The oil and gas industry in the Gulf is taking decisive steps in produced water treatment. Produced water is generated in the process of extracting oil and gas. This water brought along the surface during lifting is large in volume, and needs treatment prior to discharge or re-injection.
The Bauer Nimr Produced Water Treatment Facility in Oman, which in 2010-11 treated contaminated produced water using natural reed bed water treatment systems, is a pioneer in this sector. The facility is treating around 46,500 m3 of production water per day and an expansion to 95,000 cubic meters is in progress. This facility has also achieved over 90% recovery of crude oil that was put through the treatment plant along with energy savings, which have reflected both in ecological and environmental performance.
Another recent example of adopting advanced technology solutions is Bahrain Petrochemical Company (BAPCO) which is adopting Membrane Bioreactor System (MBR) for its refinery wastewater treatment plant at Sitra. GE's ZeeWeed technology will be used to handle wastewater flow up to 24,000 m3/day. More projects are in the pipeline for produced water treatment in the GCC.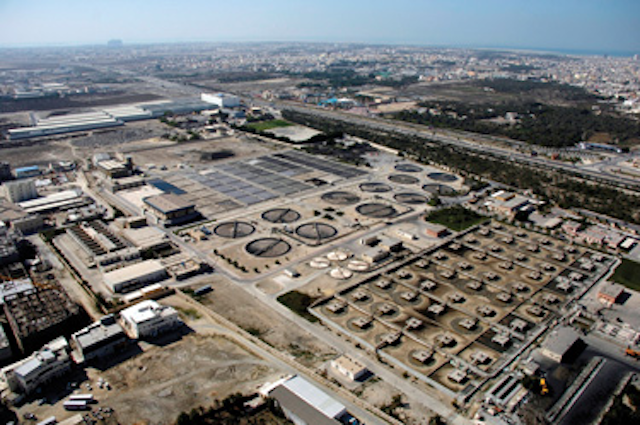 Wastewater recycling and reuse is expected to increase up until 2015, with ZLD taking off from 2016
Wastewater treatment - the way forward
In municipal wastewater treatment, much needs to be done across the GCC, from collection networks to treatment plants and water reuse. In 2011-2012, several contracts for wastewater treatment and transmission and distribution contracts are expected to be awarded. The next few years will be crucial as much will depend on timely completion of these planned projects and overcoming the challenges of financing and operational delays.
One notable example is the Muharraq Wastewater Treatment Plant in Bahrain. This 100,000 m3/d sewage treatment plant and 15 km deep gravity sewer conveyance system is under a 27-year agreement. The aim of the project is to collect and treat wastewater to a high standard, suitable for treated effluent (TSE) to be reused. It will be constructed on a reclaimed Greenfield site. This is also the first PPP (Public-Private-Partnership) project in the Bahrain wastewater sector.
Major international companies are keeping a close eye on these developments and making inroads in the GCC water market through manufacturing setups, partnerships, and joint ventures.
Some significant moves by companies in recent times indicate how the biggest desalination market in the world is attracting attention. Technology companies not only from Europe, but also from East Asia including Japan and Korea, are probing the Middle East market. Their interests lie in exploring all segments of the ME water sector, including niche products and services. Larger international companies are reinforcing their stance in the region to sustain their position in the increasingly competitive environment.
The Dow Chemical Company announced plans for a manufacturing facility in the KSA which will deliver water membrane technologies for desalination and re-use for potable, non-potable and industrial water serving the MEA region and emerging markets worldwide.
In 2012, a joint venture company called Arabian Japanese Membrane Company commenced production of RO membrane elements for seawater desalination at a manufacturing plant in Rabigh City. The JV is an agreement between ACWA Holding of Saudi Arabia, Toyobo Co. and ITOCHU Corporation (Japan).
Arabian family-group companies are also taking heed of situation. Groups with background in engineering solutions, infrastructure, and construction are weighing their options in the GCC water industry. Some of these group companies are already active in the bidding process. Their domestic setups, know-how of legislative and bureaucratic structure make them potential partners for business.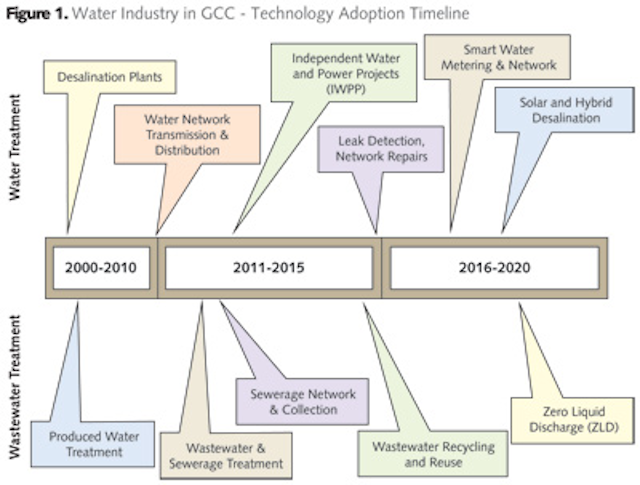 Sustained growth of the GCC water market - enough space for everyone
The GCC is leading the MENA bandwagon by taking decisive measures to improve water management. Increasing investments across the value chain imply there is room for both domestic and international companies, including medium-small OEMs (original equipment manufacturer), local fabricators, EPC (Engineering, Procurement and Construction) contractors, design and engineering companies and consultants.
Frost & Sullivan analysis reveals that between 2010 and 2012 the GCC has witnessed growth rates between 14 - 20% across various segments of the water and wastewater industry, including treatment equipment and chemicals.
Growth is expected to remain steady with the industry looking to continue to adopt global best practices in the long term. Moving forward, focus on improving efficiency and creating accountability could lead to the market opening up for integrated services and networks, with opportunities also arising in associated services such as smart metering, leak detection, and integrated solutions.
In the next five years, the GCC can expect numerous technology options for desalination, water and wastewater treatment. However, it will be in the best interest of the governments and water agencies to have a far-sighted approach and assess the situation well, so as to take informed decisions.
Author note: Kshitij Nilkanth is program Manager, environment and building technologies practice, Middle East and North Africa for industry analysts Frost & Sullivan. For more information email: deepshrii@frost.com/tanuc@frost.com.
In February 2013 Qatar will host the second WaterWorld Middle East Conference and Exhibition, focusing on topics such as wastewater reuse and smart water management. For more information please visit: www.waterworldmiddleeast.com