Technology Round-up: Membrane Technology
Jul 1st, 2012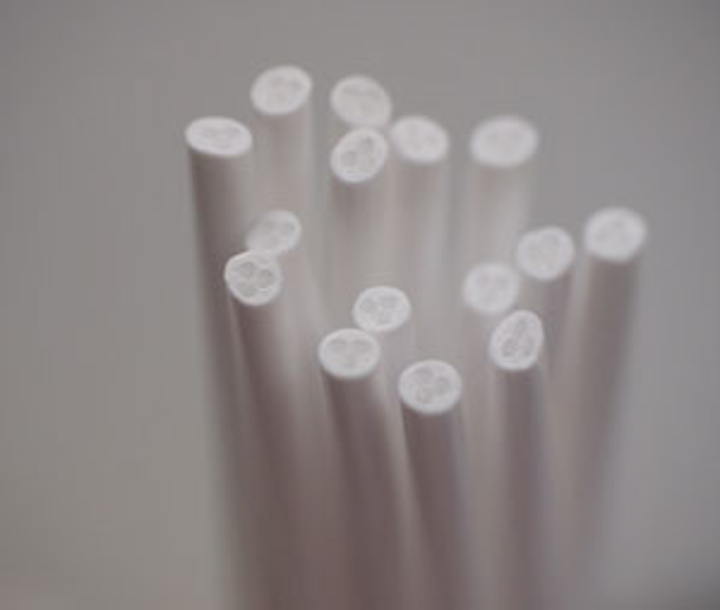 Lewabrane RO line launched in Singapore
LANXESS showcased its Lewabrane® Reverse Osmosis (RO) membrane for the first time in Southeast Asia at the Singapore International Water Week. The products comprise two RO element types with different capacities that are based on a three-layer composite membrane structure.
They will be manufactured in several production stages and produced at the firm's new Bitterfeld, Germany production site that was opened in September 2011. Both the Lewabrane and Lewatit® product range will provide separation technologies for desalination and the production of high-quality water.
Three's a Magic Number: Tri-bore Membranes Launched by Hyflux
Hyflux has added to its latest addition of its Kristal membrane family with the tri-bore series, unveiled at SIWW 2012. Unlike the earlier Kristal membranes that have a single bore per fibre, the tri-bore membrane has three. This implies a more resilient membrane that can operate efficiently in even more challenging water conditions, said Hyflux.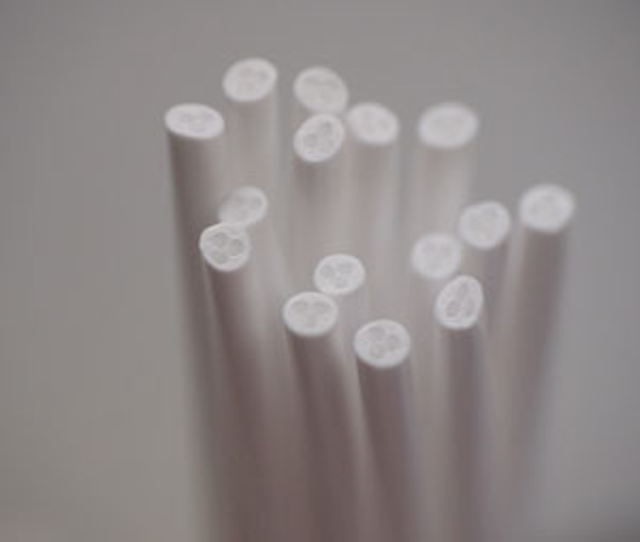 Also making its debut in Singapore was Hyflux's new PoroCep® membrane bioreactor (MBR) product. The HDPE hollow fibre submerged membrane can be used in applications such as industrial/municipal wastewater treatment and reclamation, and pre-treatment filtration.
Hyflux said the MBR unit has high filtration capacity, superior performance efficiency and small footprint to help industries and municipalities save energy and reduce costs throughout a wastewater plant's lifecycle.
RO System Launched for European Industrial Applications
The Siemens Industry Automation Division has launched a new reverse osmosis (RO) system into the European market designed for industrial applications in fields such as the food and beverage, power, microelectronics and solar industries.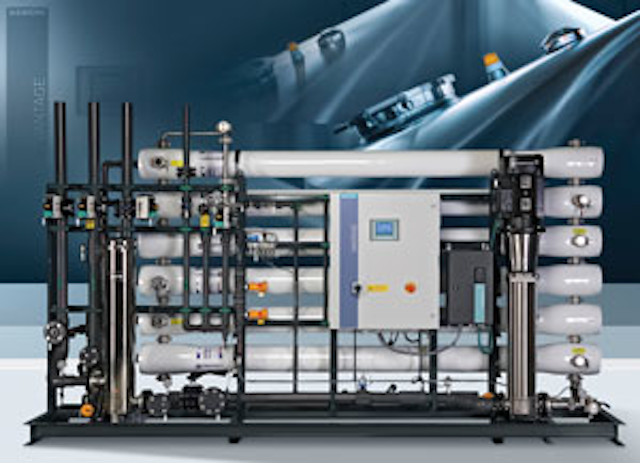 The system requires a footprint of just 82.5 x 429.5 cm and has a height of 237.8 cm, which allows it to fit through standard doorways of industrial buildings. It can be used for the production of process and boiler feed water as well as for wastewater and process water recycling.
Siemens said the "low cost of ownership" is down to low energy consumption by utilizing variable frequency drive (VFD) controlled feed pumps, resulting in potential energy savings ranging from 15% up to 60% compared to conventional in-line starter controlled pumps.
Silica Removal in India with Hollow Fiber Membranes
Pentair X-Flow has secured two projects in India for the removal of colloidal silica with its unique HFS 60 Silica tight ultrafiltration (UF) membrane module. The HFS 60 Silica is the first hollow fiber membrane module in a new line of low molecular weight cut off UF membranes that offers new treatment options. Applications include desalination pre-treatment, wastewater treatment in the textile, oil and gas industries, as well as in ultrapure water production in the semiconductor and pharmaceutical industries.
Both projects in India will use the HFS 60 Silica modules to remove silica from surface water, which protects the high-pressure boilers in power production facilities. At the Jaypee Nigrie Super Thermal Power Project in Singrauli, Madhya Pradesh, two streams with a total of 3,840 m3/day are treated.
In the J.K. Paper plant in Rayagada, Chhattisgarh, two streams with a total of 6,000 m3/day are treated. At both installations, the boiler feed water is treated by a demineralization step before it is purified by Pentair's HFS 60 membranes. The tight molecular weight cut-off of 10,000 daltons of the membranes offers a colloidal silica removal rate of 99.8%.
By efficiently removing the colloidal silica, Pentair X-Flow provides an alternative in silica removal. The high-pressure boilers are protected from scale deposits, which maximize performance and prevent turbine failure. The HFS 60 membranes are backwashable, offer low energy consumption, provide high recovery of demineralized water, and can be operated at higher pressures. The silica removal rate is 10 times better than standard ultrafiltration, no coagulant is needed and the membranes can be used early on in the process as pre-treatment instead of polishing, claimed Pentair.
Juergen von Hollen, VP water process technologies, said: "The HFS 60 Silica is the first tight UF membrane being launched in a new X-Flow product group. This new series of products with a low molecular weight cut off will allow us to apply our membranes in new markets and applications, delivering on our commitment to our customers to continuously improve our product portfolio to support their specific business requirements." www.x-flow.com
Thin film Forward Osmosis Membrane for Industrial Wastewater
Forward Osmosis (FO) membrane producer Hydration Technology Innovations (HTI) has started production of a new highly durable, dimensionally stable, thin film composite membrane to add to its OsMem™ FO membrane line.
HTI has begun full-scale commercial manufacturing of this membrane, producing spiral elements which the manufacturer claimed have more than double the permeability and flux rate of its existing Cellulose Tri-Acetate (CTA) FO membrane.
HTI said the thin film composite provides an economical alternative to treating industrial wastewater, by serving as a pre-treatment to revere osmosis. The new membrane can be used for applications such as landfill leachate, oil & gas wastewater, cooling tower make-up water and Osmotic Membrane Bioreactors (OsMBR).
The thin film composite membrane is a high permeability, high rejection membrane that is pH tolerant in a 2.0 to 12.0 range and can also withstand the rigors of pressure retarded osmosis (PRO) operating conditions. The flat sheet flux of production membranes averages 20 LMH (liters per square meter per hour) in FO mode and 49 LMH in PRO mode at a test condition of 1 M NaCl as draw solute and DI water as feed solution at 23C and CFV (cross flow velocity) of 30 cm/sec.
The product is also testing at a power rating of 3.5W/m² for PRO at 10C at 150psi. Comparatively, HTI's CTA FO membrane has a flux of 9 LMH. Salt rejection values for the new product also compare favorably for polyamide membranes at 99.3% minimum. www.HTIwater.com
More Water & WasteWater International Current Issue Articles
More Water & WasteWater International Archives Issue Articles