Corrosion Control
Mar 1st, 2012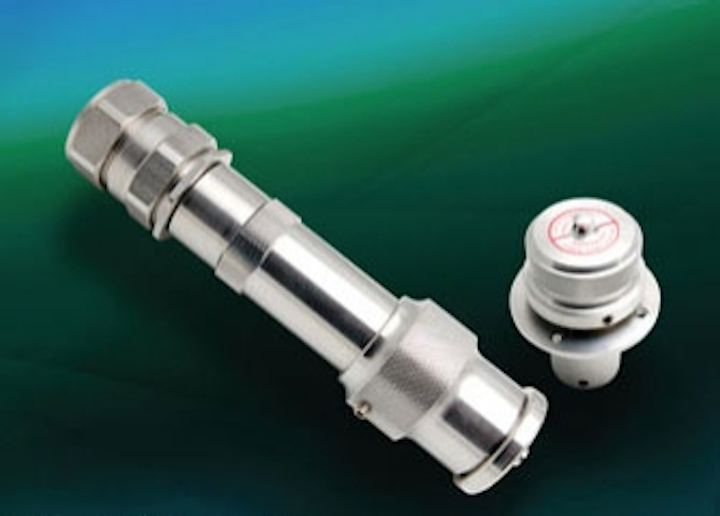 Corrosion Resistance Connectors
Amphenol Industrial Global Operations has expanded its Starline EX and Amphe-EX series of connectors to offer a higher level of corrosion resistance in the most harsh environments.
Designed for hazardous ATEX and IECEx applications, these rugged connectors have exceptional mating properties and are available in high grade 316 stainless steel.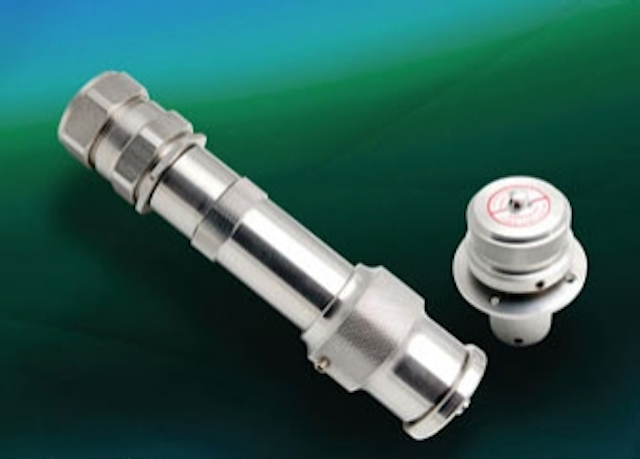 Used in oil and gas offshore platforms, FPSO turret mounting equipment, marine environments and natural gas processing equipment, Amphenol's Starline EX and Amphe-EX are threaded, flameproof and fabricated to prevent the mixture of explosive gases and the electrical circuits by means of tighter tolerances in mated junctions. Approved for Zone 1 rated applications, both the connectors eliminate hard wiring to terminal blocks enclosed in junction boxes and provide quick and safe interconnections to modular equipment.
Both the Starline EX and Amphe-EX offer temperature ranges of -20°C to +55°C (T5 and T6 ratings available) and the industry's broadest range of backshell arrangements and contact inserts for power (up to 1,135 amps at 1,000 V), signal (up to 143 contacts) and mixed power control applications. All the contact inserts are interchangeable and reversible to suit specific needs.
The Amphe-EX series allow for small wire gauges (12 – 28 AWG) and requires less space for interconnects. In addition to standard copper contacts, this series offers RJ45 (USB pending) and fiber optic connections in an ATEX and IECEx approved interconnect solution. It also has a dielectric strength of 1,800 V.
Corrosion Control Testing Chambers
Corrosion test chamber manufacturer Ascott Analytical Equipment has launched the next generation of its acclaimed salt spray and cyclic corrosion test units. Chamber sizes ranging from 120 litres to 2000 litres capacity are available, each with a low loading threshold for ease of use. In all cases, the GRP construction features an easily opened canopy, which incorporates a large viewing window.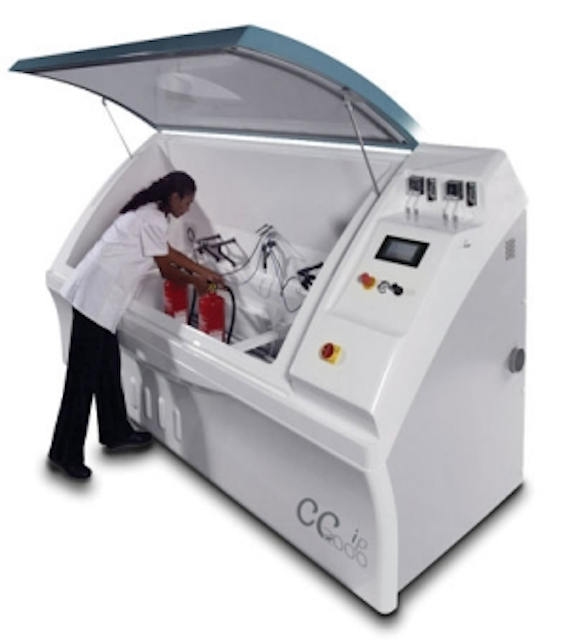 In addition to a compact bench top unit of 120 litres capacity, there are three floor standing variants, offering 450, 1000 or 2000 litres capacity. A full colour touch screen provides the interface for operator control, which enables the user to set pre-programmed sequences to match test conditions. Units are also supplied with a choice of supports and mounting systems for product location although these too can be specified to meet particular installation needs.
The range of optional accessories includes those relating to testing facilities such as refrigeration units, SO² gas dosing systems and a number of developments that further enhance and simplify performance, such as automatic salt dosing and software options for data logging. The software capability provides opportunities for users to programme and log chamber operation in real time via an Ethernet connection to a local area network (LAN), as an added customer support benefit.
Online Corrosion Monitoring for Water and Wastewater Applications
Pepperl+Fuchs has introduced CorrTran® AQUA - a corrosion monitoring solution specifically designed to meet the corrosion monitoring needs of municipal and industrial water and wastewater treatment facilities. CorrTran AQUA continuously monitors water and wastewater processes for general and localized corrosion, enabling users to determine the effectiveness of their corrosion inhibitors, and to detect and correct corrosion issues through upkeep and preventative maintenance before they become a costly problem. CorrTran AQUA is sold as a complete kit that includes main unit, a 100 psi working pressure probe, 10 ft. interconnect cable, and steel or copper electrodes.
Natural wastewater odour control for corrosion prevention
The BIOXIDE® solution from Siemens Water Technologies has been designed to eliminate the odor, corrosion and safety problems associated with hydrogen sulfide in wastewater. The solution achieves sewage odor control naturally, rather than chemically helping to remove dissolved hydrogen sulfide and prevents its formation.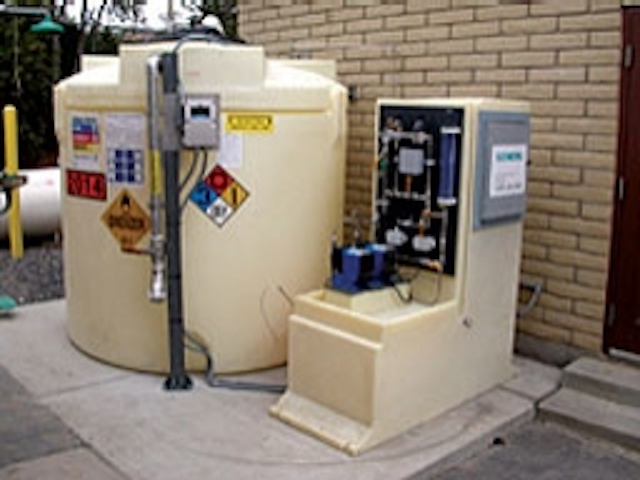 The addition of BIOXIDE® solution acts to introduce nitrate oxygen into a waste stream and creates an environment in which certain naturally occurring bacteria thrive. These bacteria use the dissolved hydrogen sulfide which is present as a part of their metabolism, thereby cost effectively removing any dissolved hydrogen sulfide from the wastewater. This process eliminates the odor, corrosion and safety problems associated with atmospheric hydrogen sulfide.
In addition, the solution combats most other odors commonly found in wastewater treatment systems. The BIOXIDE® solution has a proven track record for controlling hydrogen sulfide in a variety of collection system applications across hundreds of installations in the U.S. Demonstrated results include dissolved hydrogen sulfide concentrations of over 50 ppm are reduced to <0.1 ppm in the most severe applications. www.water.siemens.com
More Water & WasteWater International Current Issue Articles
More Water & WasteWater International Archives Issue Articles