Computer & Automations Systems Roundup
A new software tool from Siemens Industrial Solutions and Services Group (I&S), Siwa Plan Optim, calculates the most cost-effective operating plan for all components of a water supply system, such as wells, storage tanks and pumps, and optimizes maintenance and servicing work, the import of outside water and power demand.
Sep 1st, 2005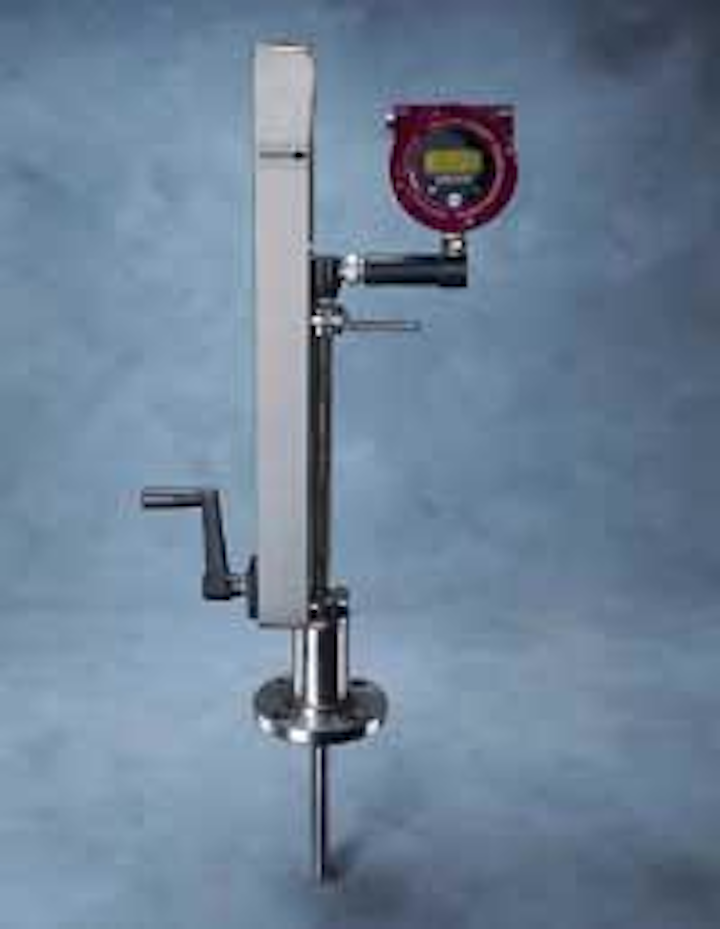 Siemens software calculates optimum water supply plan
A new software tool from Siemens Industrial Solutions and Services Group (I&S), Siwa Plan Optim, calculates the most cost-effective operating plan for all components of a water supply system, such as wells, storage tanks and pumps, and optimizes maintenance and servicing work, the import of outside water and power demand.
The software tool uses methods from optimization calculation that also take account of the particular technical and operational features of the respective installation. Siwa Plan Optim also detects non-standard operating states and provides help with decision-making when modifications or new facilities are being planned.
Drinking water supply systems in cities and large conurbations are becoming more complex and must be managed via central control rooms. In addition, individual operational sequences and functions are more often being partly automated. Cost reductions can be achieved without jeopardizing security of supply in complex water networks or long-distance water supply systems through the use of innovative software solutions only. Siwa Plan Optim from Siemens is an extension of the control system, and helps the operating personnel to run all components of the installation at optimum cost - even when faced with unusual and critical constraints.
Siwa Plan Optim uses tried-and-tested methods of optimization calculation to determine the most cost-effective operational plans. This approach offers considerably greater potential savings than traditional optimization scenarios; for example, operational plans can be optimized in terms of energy costs for electricity-consuming equipment such as pumps. The system also allows the optimum planning of maintenance measures, which increases plant availability.
During preparation of the operational plans, the software tool takes account of the technical state and operating costs of all components in an installation to ensure security of supply whenever any optimization work is carried out. Optimization is performed using a menu-driven procedure that does not burden the operating personnel with every detail of what is happening. A technology-oriented graphical user interface makes operator control easier and gives the plant personnel an up-to-the-minute overview at all times, which means that non-standard process states can also be detected at an early stage. The effect is greater fault tolerance and higher availability.
Siemens (I&S) Group
Erlangen, Germany
Software integrates lab instruments
The Canadian company Labtronics Inc. released the new version of the LimsLink and LimsLinkCDS instrument interfacing solutions specifically designed for Agilent Technologies' ChemLMS. Labtronics' LimsLink and LimsLinkCDS provide an off-the-shelf solution for integrating any laboratory instruments to Agilent's ChemLMS LIMS.
"Labtronics and Agilent have a long history of partnering to provide integrated solutions for laboratories," said Robert Pavlis, president of Labtronics Inc.
"By partnering with Labtronics, Agilent is able to move forward on our Open System strategy to connect our LIMS to any instruments with a seamless and fileless interface to a broad range of Agilent and non-Agilent data systems," according to Jim Miller, the life science and chemical analysis director of software and informatics at Agilent Technologies Inc.
LimsLink can embed the Labtronics integration solution directly into some of the most popular Chromatography Data Systems (CDS) available. Directly from the CDS, the user can transparently and securely window into the LIMS, pull the work list of interest, and create ready-to-run sequences into the CDS. The Embedded LIMS interface will simply be added as a menu item within the users' CDS. Agilent ChemLMS is a LIMS solution that allows site-specific customization and configuration.
Labtronics LimsLink enables bi-directional communication between laboratory instruments and LIMS. It maximizes investment in LIMS technology by ensuring that laboratory test results are transferred in real time from instruments to LIMS.
Labtronics Inc.
Guelph, Ontario Canada
Wastewater flowmeter interfaces with control systems
The Model 640S Waste Water Insertion Flowmeter monitors the mass flow of air in wastewater treatment plants. Its manufacturer, Sierra Instruments, Inc., will exhibit the new flowmeter at WEFTEC 2005, which will be held in Washington, DC, USA from 29 October to 2 November.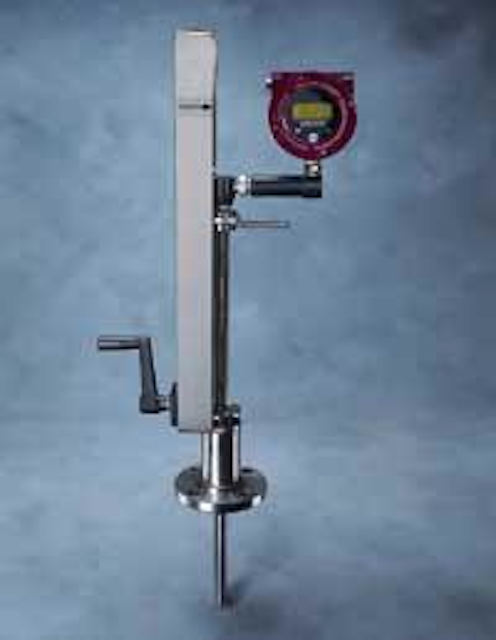 Click here to enlarge image
The instrument withstands extreme outdoor conditions, provides direct mass flow measurement with a single pipe penetration, interfaces with distributed control systems, measures a wide range of flows, and minimizes pressure drops in applications such as aeration flow monitoring and digester gas flow measurement applications.
The micro-processor-based transmitter integrates the functions of flow measurement, flow-range adjustment, meter validation and diagnostics in a compact, explosion-proof housing. Mass flow rate and totalized flow, and other configuration variables, are displayed on the meter's back-lit LCD panel. The programmable transmitter is configured via an RS-232 communication port and Sierra's Smart Interface™ PC-based software or via the display and magnetic switches on the front panel of the device.
The Model 640S permits field-configuration of the following parameters: flow range, totalizer, alarm settings, time response, zero flow cut-off and a calibration correction factor to compensate for flow profile variations or specific application conditions. Smart Interface also furnishes a means to directly adjust the meter's calibration for a different gas composition or flow range.
The instrument's electronics provide a unique feature not available in any other thermal mass flowmeter -- a means to confirm or "field-validate" that the instrument's primary sensing elements have not drifted or shifted from their original calibration.
Sierra Instruments, Inc.
Monterey, California, USA
Sewer flood software drives down costs
New sewer flooding technology introduced by the Ewan Group in 2004 prompted positive industry feedback following two case studies undertaken with two UK water companies, Severn Trent Water and Yorkshire Water.
Severn Trent asked Ewan to apply the FastNett software to a sewer flooding issue in Solihull in which previous studies indicated a solution would cost approximately £2 million to reduce flood frequency to an acceptable level, a cost that was outside the scope of the budget given needs elsewhere.
FastNett was used to develop a solution using a combination of pipe upsizing, storage, flow controls and new sewerage avoiding construction work within residential gardens. At a cost of £746,000, a saving of £1.25 million on the initial costing, the scheme now offers value for money and a solution for the residents of Solihull is a step closer.
In a second test case, Yorkshire Water invited Ewan to use FastNett to check the design of a recently completed project. The scheme provided protection to several properties suffering from internal flooding and included addressing highway flooding and upgrading of a combined sewer overflow (CSO).
FastNett's solution again combined pipe upsizing, storage, flow controls and new sewerage successfully removing all targeted flooding. At the same time, no flooding impact was created elsewhere and CSO spill did not increase thereby safeguarding environmental standards,
The proposed scheme cost was £ 881,000, a saving of £429,000 against the project actually undertaken, further enforcing FastNett's sewer flooding capability.
FastNett comprises three key modules. The first is a sewer network simulator designed to work far faster than existing industry products. This is necessary because thousands of simulations are required to identify the most cost-effective flooding solution. The second establishes how successful each option is, based on operational effectiveness and cost, while the third model uses this information to adjust the options to improve performance further and reduce cost. By repeating this simulation adjustment many times, FastNett determines the most appropriate solution to the problem set. Its speed enables it to compare projects across an entire region, which means water companies can set priorities for their flooding schemes and devise programs of work that deliver the maximum benefit to customers at minimum cost in a manner that can readily be demonstrated to the regulator.
Ewan Group plc
Cirencester, Gloucestershire, UK
TOX and TOC analyses on single software platform
US and European legislation requires that samples used to perform Organic Halogens (TOX/AOX) analyses should also be measured for Total Organic Carbon (TOC). Consequently, the Thermo Electron Corporation combined its HiPerTOC and ECS high performance analyzers to enable TOC and TOX analyses on the same software platform. Thermo's innovation offers scientists working in the chemical industry and contract and governmental laboratories an efficient method for measuring environmental screening parameters.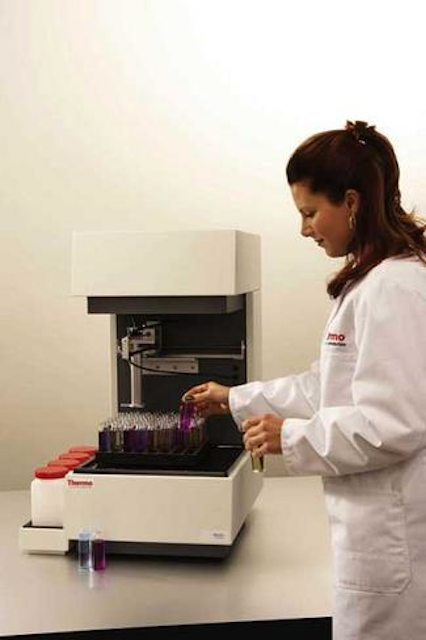 Click here to enlarge image
High levels of automation and minimal training are becoming increasingly important as companies try to reduce the costs associated with labor-intensive screening parameters. By having two analyzers working on the same software platform, Thermo has created an automated system that requires less training effort for the lab manager. There is also the capability of a combined service contract, which yields less down time.
The HiPerTOC is a TOC bench top analyzer that features four different oxidation techniques. The ECS coulometric analyzers measure Organic Halogens Parameters such as TOX/AOX, EOX and POX in a wide range of water and solids samples.
Thermo Electron Corporation
Delft, The Netherlands