Malaysian water supply project sets new trend for remote communities
A water treatment project undertaken in partnership between local residents of East Malaysia and process engineering contractor Aquakimia Sdn. Bhd. has been successfully providing clean drinking water that meets World Health Organisation standards.
Jun 1st, 2005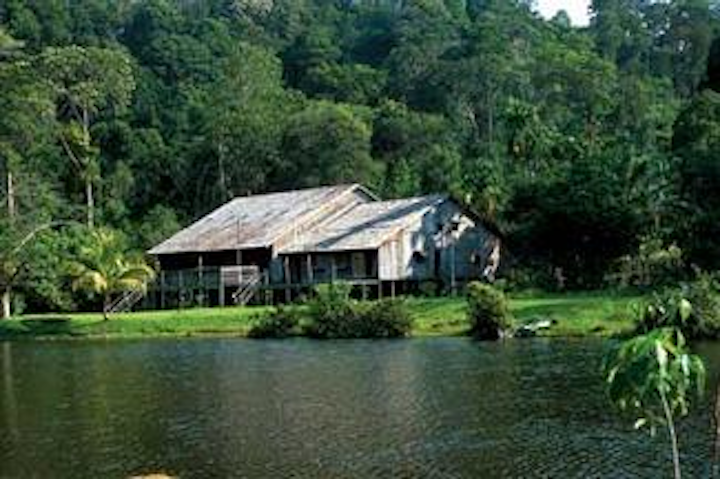 Proven inclined plate clarification technology provides residents of a remote Longhouse riverside community in Sarawak, East Malaysia, with high quality and affordable drinking water at a cost of less than US$1.50 per month per family
A water treatment project undertaken in partnership between local residents of East Malaysia and process engineering contractor Aquakimia Sdn. Bhd. has been successfully providing clean drinking water that meets World Health Organisation standards.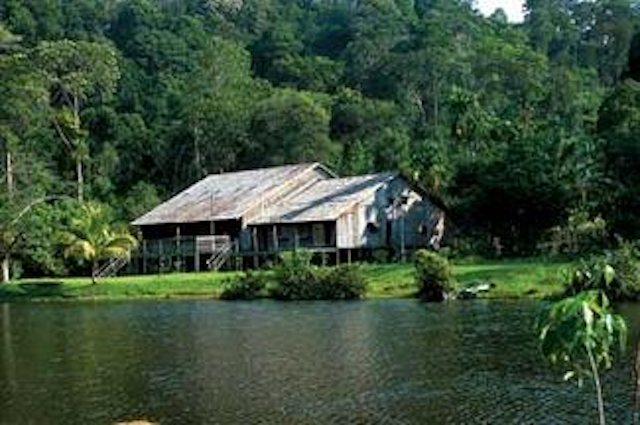 Remote longhouse community in Sarawak. Courtesy of Sarawak Tourism Board
Click here to enlarge image
The scheme involves the supply of a package water treatment system incorporating inclined plate clarification, multi-media filtration and chemical dosing systems that are designed to treat poor quality river water to high quality drinking water standards.
Aquakimia is currently working to provide additional systems for longhouse communities in the Malaysian state of Sarawak. The proven system provides water to 500 residents and a school in the remote and isolated riverside community of Pengelayan, in the Baram region midway between Marudi and Kuala Baram.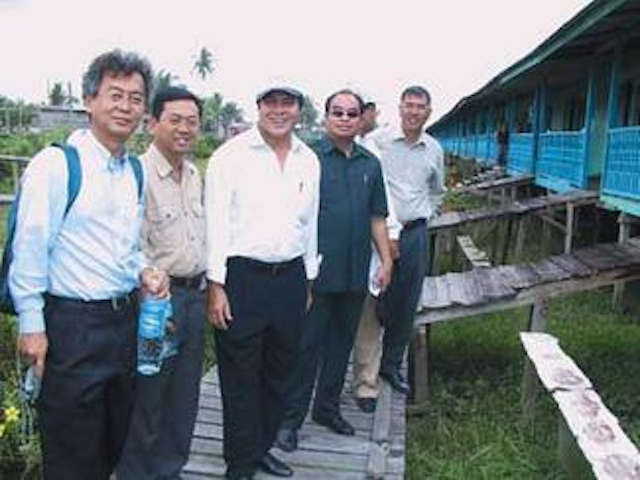 Water treatment delegation at the Tuai Rumah Muna Enemang longhouse in Pengelayan
Click here to enlarge image
This technology trend is providing an affordable solution to remote water supply needs, especially since the longhouse residents arranged for an operator to run the water treatment system for less than US$ 1.50 per family house per month. The plant eliminates problems caused by poor water quality and drought, and provides a reliable and safe supply of drinking water throughout the year.
Sarawak is located on the island of Borneo and is one of the two states that form East Malaysia. With an area of 124,450 square kilometres, Sarawak is the largest state in Malaysia, making up some 37.5 % of the country's total area. Described by some as Asia's best-kept secret, Sarawak is a sparsely populated area of outstanding natural beauty, home to the hornbill and the orangutan. Its rainforest, the size of Austria, houses one of the world's richest and most diverse ecosystems.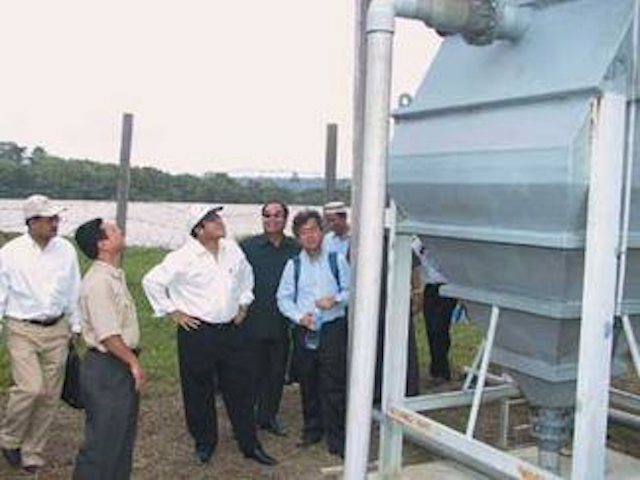 Inspecting the existing river water treatment system at Pengelayan. Photo by Aquakimia
Click here to enlarge image
This ancient virgin rainforest is home to 27 ethnic groups, each with their own distinct language, lifestyle and traditions, developed from prehistoric cultures dating back to the Stone Age. Although traditions may differ, local people have a common warmth and hospitality, which is centred on the longhouse. At the very heart of communal life in Sarawak, the traditional longhouse is a riverside dwelling housing a number of families.
Aquakimia's river water treatment system was installed for the benefit of the longest longhouse in Sarawak - Tuai Rumah Muna Enemang, to provide safe drinking water for 500 residents of Pengelayan (living in a total of 79 family houses) and the local primary school. Prior to Aquakimia's involvement, local people had to depend on rain harvesting for provision of drinking water and brown-coloured muddy river water for bathing and washing. Water quality was poor and supplies were unreliable, often running out during drought periods.
Even today, due to the local residents' traditional attitude to conserving water, the average consumption per capita is still less than 20 litres per day per person. This compares to the residents of Malaysia's capital, Kuala Lumpur, where the daily water consumption per capita is more than 350 litres.
The river water treatment plant was designed to produce 10 m3/h of treated water and included an inclined plate clarifier, multi-media filtration system, sodium hypochlorite dosing for chlorination, along with ancillary raw and treated water booster pumps and treated water storage tank. Also supplied is a diesel-powered generator set because the Tuai Rumah Muna Enemang Longhouse was not connected to the electricity supply grid, as is common for most longhouses in this remote region.
The plant was designed, fabricated and pre-tested by Aquakimia at its manufacturing facilities in Kuala Lumpur. In less than five weeks the system was installed and commissioned, and a local was then trained to operate the plant. For the last two years he has operated the system without any help from Aquakimia or the local government.
The Pengelayan river water treatment system has recently been visited by a delegation including Aquakimia's managing director, B P Chow, and the local Sarawak State Minister for Public Utilities, Mr. Awang Tengah. Local people told the minister that the cost of operating the plant was less than US$ 110 per month and this paid an operator's wages and the running costs of the system, including diesel and chemicals.
The local Sarawak state parliamentary representative obtained a development grant in 2002 to assist in the provision of safe drinking water for Pengelayan's residents. The funding was used to purchase the river water treatment system for US$ 55,000. Local residents have completely financed plant operations since installation by collecting about US$ 1.50 per house per month. Minister Tengah said that the state government was interested in expanding the concept of the inclined plate clarifier technology, which he thought was relatively cheap and easy to maintain and operate by the locals.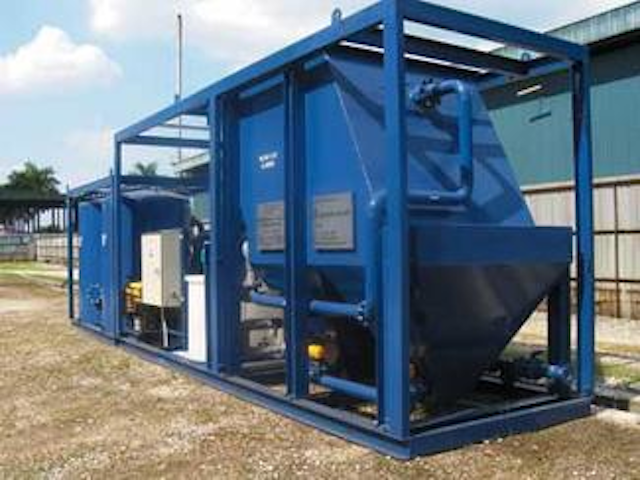 River water package treatment plant ready for despatch to Aceh to help Tsunami victims Photo by Aquakimia
Click here to enlarge image
Talking after the visit B P Chow said: "The Minister was very impressed and happy to see the project. It seems that the state is facing a lot of problems in supplying water to remote communities with populations of between 100 to 1,000 people. He is looking to duplicate similar concepts for other remote communities."
"The compact and modular treatment plant is the answer to problems faced by rural communities, particularly those residing along rivers which could provide the raw water for processing into treated water to meet World Health Organisation drinking water standards."
Following this successful project, Aquakimia is exploring ways of installing similar plants all over the state of Sarawak. The company also recently supplied inclined plate clarification technology to Tsunami victims in Aceh, Indonesia. A similar system to that installed In Pengelayan was built in 3.5 weeks.
Modular packaged plants with capacities from 10 m3/h to more than 200 m3/h can be supplied for providing reliable rural water supplies. Designs incorporate chemical dosing such as pH adjustment using soda ash, coagulants (alum or poly-aluminium chloride or polyamine) and polymers for use in the inclined plate clarifier, flocs being removed from the bottom of the unit. Clarified water is normally filtered by multimedia filters and then disinfected using chlorine. Either solid or liquid sodium hypochlorite is used for this.
These package plants can be independently powered or connected to an electricity supply. When electricity is supplied, the cost of operation is typically very low at less than US$ 0.02 - 0.03 per m3 treated water produced.
In addition to engineering drinking water systems for remote communities, Aquakimia specialises in the turnkey design and construction of a range of water and wastewater treatment and efficient energy management systems for industrial and municipal customers. A group of experienced process engineers with specialist expertise across various process industries established the Company in 1989.
The rapid economic development in South East Asia in recent years has provided the catalyst for Aquakimia's sustained growth with the company exporting to most countries in the region, and aspiring to expand coverage in the area. But Aquakimia is also looking to work with European and North American companies, to bring the benefits of their lower cost base to potential partners. B P Chow said: "We are looking at offering our services to large European or American companies who may consider outsourcing some of their fabrication facilities to a specialist company such as ours."
The river water treatment project at the Tuai Rumah Muna Enemang Longhouse in Pengelayan demonstrates that obtaining engineered solutions to water supply problems in rural areas need not be prohibitively expensive. Low operating costs enabled the project to be entirely self-funded by local residents without outside financial assistance, with affordable family contributions of around US$ 1.50 per month.
Encouraged by the interest of the Malaysian Ministry for Public Utilities in Sarawak, a technology trend towards inclined plate clarification for treating river water to WHO drinking water standards is becoming evident in the region. Using this demonstration project as a basis, the potential installation of additional compact and modular treatment plants may well solve the problems of poor water quality and drought conditions faced by other isolated rural longhouse communities in Sarawak, and settlements in other similar locations around the world.
Author's Note
Anthony Bennett is technical director at UK-based Specialist Technical Solutions Ltd., who provide customised technical authoring services to industry, publishers and consultants. For more information, email: anthony@specialistspecilaist-technical-solutions.co.uk or contact B P Chow at Aquakimia Sdn Bhd at email: akimia@streamyx.com.