Digital actuator market demands modularity
Ian Sully, the managing director of Auma UK, reviews key developments in the actuator industry that have improved flow applications.
Feb 1st, 2005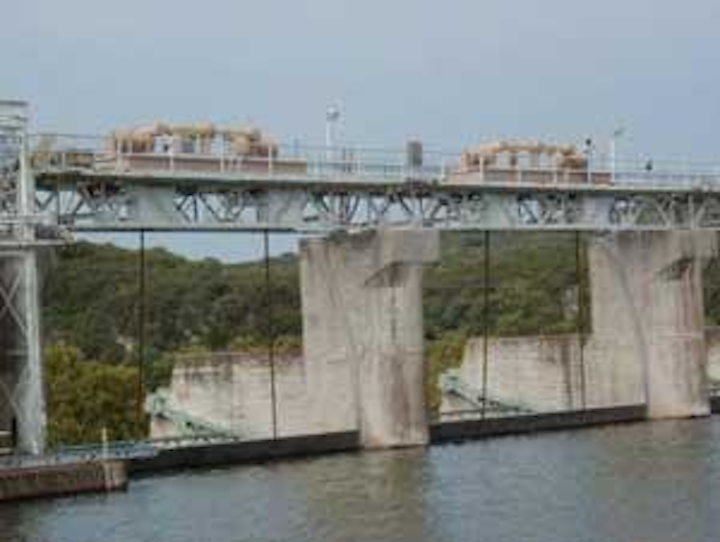 Ian Sully, the managing director of Auma UK, reviews key developments in the actuator industry that have improved flow applications. AUMA celebrated its 40th anniversary in 2004.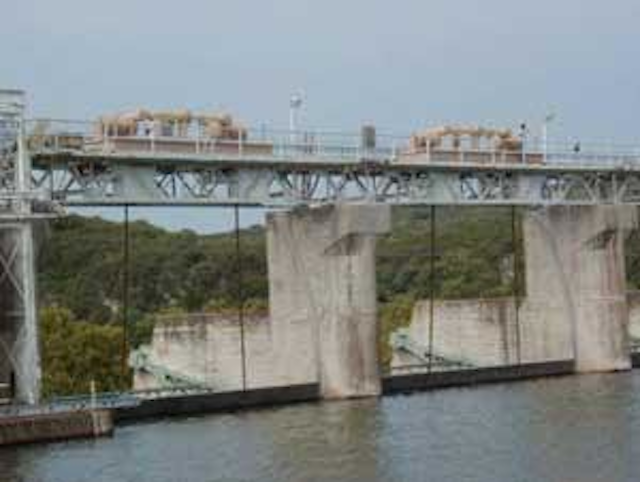 Smart actuators made it no longer necessary to leave the control room to determine on-site conditions.
Click here to enlarge image
Modularity is the by-word of today's actuator specification given increasingly cost-conscious customers who continue to demand high product design standards and the latest generation of technological features.
Most customers recognise that retro-designing the actuator to suit the application is time-consuming, expensive and the least beneficial option for the manufacturer and user; however buyers should check for the authenticity of the manufacturer's claims. True modularity is designed-in at every stage of product development.
Key developments in actuator technology within the past forty years have had a major impact on flow applications in water and wastewater treatment. Original actuators were designed more than 100 years ago to control industrial flow applications, but they were large, unwieldy and extremely heavy, bearing little resemblance to current solutions.
Mass production led to widespread automation, which, in turn, led to more widespread use of actuators. Flow control applications, including water treatment plants, filtration plants and treatment works, began benefiting from mechanisation in the 1940s.
Some twenty years later, actuators became a familiar site in water sector applications as products had evolved to a less cumbersome, more effective construction comprising of a motor, gearbox and some form of limit and torque switching.
A decade later, new levels of sophistication had been introduced - integral controls enhanced intelligence and less cabling simplified installation. These developments allowed actuators to be operated locally, enabling rudimentary monitoring processes.
The benefits of replacing hard wiring with integrated circuit technology were increasingly recognised and, by the 1980s, the concept of integral control, which increased the capability of monitoring processes from the field, was recognised and these actuator solutions captured the imagination of the market.
The next significant development in the evolution of the actuator took place in the 1990s when microprocessors designed into the product achieved intelligence in the actuator. The introduction of fieldbus technology was instrumental in achieving this new level of intelligence. These digitally controlled solutions required less hardware and reduced the need for cabling. Traditionally, a 20-core multi-cable would be connected to each actuator at the plant; however the simple two-core cable solution afforded with digital bus technology, required substantially less cabling. Simple "twisted pair" cable solutions replaced multi-cables and reduced user cost by up to 75%.
The introduction of digital technology substantially increased the feedback of process information. Bus systems improved diagnostic capabilities, which provided more detailed and faster/more precise error information that, in turn, enhanced the performance of actuation solutions. Several fieldbus solutions developed for the UK and European market have become popular, including Profibus-DP in Germany and Profibus for the UK market.
Another key milestone in the post-privatisation actuator market was the introduction of smart actuators, which substantially increased the level of feedback from the field to the control room. No longer was it necessary to leave the control room to establish what was happening on site. Additionally, the ability to monitor torque trending was achieved, which enabled users to establish whether mechanical valve torque was increasing. Consequently, actuators achieved a level of processing capability where it is possible to initiate certain plc functions without using a plc.
In the meantime, developments in bus technology continued and a Profibus DP V1 breakthrough was announced in 2003 that enabled field device settings to be changed without leaving the control room. The technological initiative also further enhanced site management, processing and logistical capabilities of actuation solutions.
The latest V1 Profibus technology enables actuator setting parameters to be adjusted via the bus line using Process Device Management (PDM) software. Data-log is also possible through the bus line using V1 to interrogate the field device and monitor a wide range of functions.
These developments have helped to convince the water industry of the benefits of bus technology and today, a wide range of digital actuator applications are to be found in settings including potable treatment plants, filtration plants and wastewater treatment works.
Author's Note
Ian Sully is the managing director of Auma Actuators Ltd, based in Clevedon, England - the UK arm of a global AUMA organisation headquartered in Germany. For more information, Email: mail@auma.co.uk or visit: www.auma.com.
---
Auma Actuators celebrate forty years
Auma Actuators celebrated its 40th anniversary with a number of key success statistics, including growth from two founding members to a global workforce of 1,250 employees and a doubling of turnover in the last ten years.
Landmark developments for the global manufacturer of actuator technology include integral actuator controls in the early 1970s and the subsequent breakthrough "plug and play" solution that makes a permanent unit connection possible. AUMA was the first electric actuator company to certify its products to ATEX explosion-proof regulations and the company spearheaded developments in fieldbus applications for actuators.