Water quality analyser provides real-time total phosphorus measurement in Everglades
Recent technological advancements have created a demand for water quality analysers in environmental monitoring in addition to traditional applications in water and wastewater treatment.
Feb 1st, 2005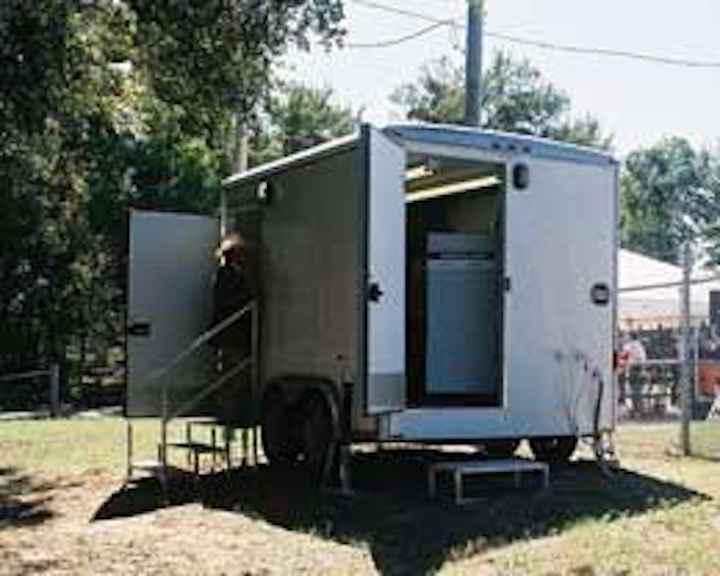 Recent technological advancements have created a demand for water quality analysers in environmental monitoring in addition to traditional applications in water and wastewater treatment.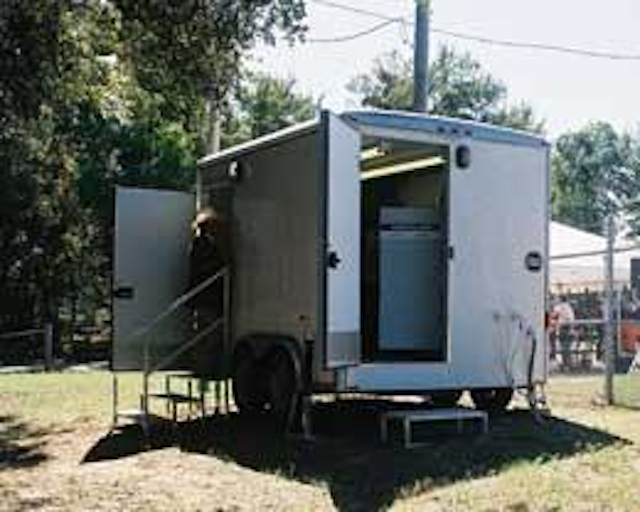 The AquaLab and Mini Analyzer can be used for wastewater treatment, aquaculture, industrial discharge and environmental monitoring.
Click here to enlarge image
Water quality analysers have been an integral part of industrial and wastewater treatment applications, but recent technological advancements have increased interest in deploying them in environmental monitoring applications. This increased use is especially true in environmentally sensitive areas that require more data collection, higher accuracy and monitoring of additional parameters beyond the capability of traditional water quality sensors.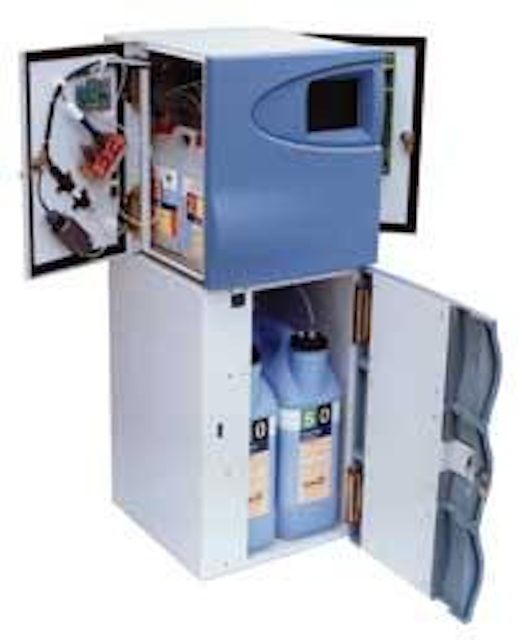 Click here to enlarge image
For example, organisations such as the South Florida Water Management District are turning to onsite water quality analysers to help them thoroughly monitor important parameters. The South Florida district uses the AquaLab Analyser and Mini Analyser produced by the US company Stevens Water Monitoring Systems, Inc., of Portland, Oregon, together with Greenspan Technologies Ltd., a subsidiary of Tyco Flow Control. These self-contained analysers provide remote automatic monitoring of physical or chemical parameters with on-board dynamic self-calibration procedures. For example, the Stevens units automatically back flush all samples and inlet lines to eliminate the possibility of sample carry-over and contamination, and ensure optimum analytical performance for every measurement.
The South Florida district created Storm Water Treatment Areas (STA) to treat agricultural runoff to an acceptable level of total phosphorus (TP). The goal of at least one of these areas, the Everglades Restoration project, is to reduce TP to 10 microgram per litre (MuGL). TP is an indicator of overall nutrient loading of the Everglades System.
The US Environmental Protection Agency (EPA) and various governmental authorities defined limits for many water quality parameters to support the designated use of a water body. Any physical, chemical or biological condition that threatens the designated use(s) of the water body represents poor water quality. Therefore, executing a water quality monitoring and management programme for a body of water is a critical element in assuring a sustainable ecosystem.
A typical water quality management programme uses water quality sensors to measure only a limited number of physical and chemical parameters, such as dissolved oxygen, pH, temperature, conductivity and turbidity. These sensors often foul due to the nature of water body conditions. Consequently, the sensors do not provide measurements that are continuously calibrated or as accurate as laboratory analysis. Finally, some chemical and biological parameters are only possible when the water sample is subject to standard laboratory analysis methods.
One of the largest benefits that Stevens-Greenspan analysers provide is immediate sample analysis. Fast analysis eliminates the risk of sample degradation or contamination that is experienced when samples are collected, stored and transported to a laboratory. Many physical properties can change if the sampled water is exposed to ambient air, sunlight or is stored for a period of time before testing.
Most analysers consist of pumps, valves, tubing, chemical reagents, sensors, data collection and data communication systems, and provide frequent precise measurements that are of laboratory quality. Remote analysers typically measure a variety of chemical parameters not possible with traditional water quality sensors, such as TP, nitrate and phosphate.
Trends, loading reduction tracked in Texas
The Texas Commission on Environmental Quality has deployed four continuous water quality monitoring stations in the Bosque and Leon River watersheds, which are two central Texas watersheds affected by point and non-point sources. The commission uses AquaLab analysers to monitor physical and nutrient water quality parameters. The Commission relies on measurement accuracy and real-time reporting of parameters, and uses the continuous water quality data to identify trends and track loading reduction into the watersheds as it implements management plans. The analysers help the Commission optimise its understanding of conditions and, thereby, improve the accuracy and integrity of its modelling and forecasting programmes.
The US Geological Society (USGS) deployed AquaLab to accurately plot and determine nutrient load in the Morgan Creek, Maryland tributary stream to the Chesapeake Bay and the nutrient load effect on the Chesapeake Bay. The analyser automatically performs frequent, laboratory-quality, and self-calibrated nutrient and physical water quality parameter analysis.
The USGS relies on the ability to collect laboratory-quality samples with no delay or expense to transport samples to a laboratory (and wait for the laboratory report). The analyser's automatic purging and cleaning system helps to insure that the measurement technique won't be fouled and prolongs the life of the sensor.
Technological advancements in these analysers have already enabled them to be deployed in environmental monitoring applications to meet rigorous standards and optimise sustainable water body system management. The ability to integrate with other systems, transmit critical data via short- and long-range wireless technology, and on-line diagnostic capability has made them viable solutions for continuous, real-time water quality monitoring.
Author's Note
Scott South is the CEO of Stevens Water Monitoring Systems, located in Beaverton, Oregon. For more information, contact Stevens at 503-469-8000 or visit www.stevenswater.com.