Water Sector Fails to Sparkle in Kosovo
Kosovo was devastated both by the 1998/1999 war and the decade of isolationism and systematic discrimination which preceded it.
Aug 1st, 2015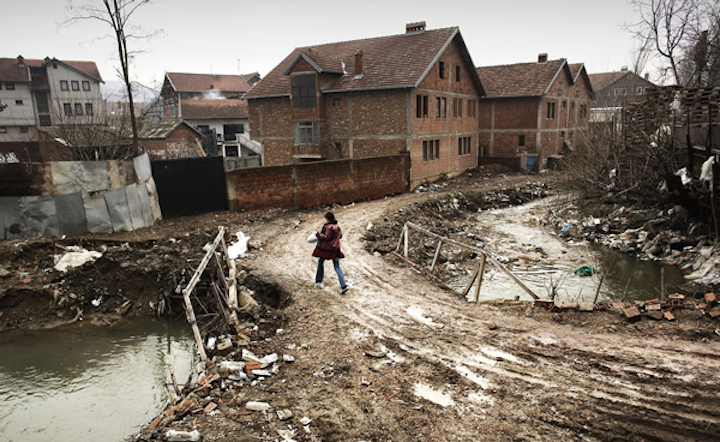 Kosovo was devastated both by the 1998/1999 war and the decade of isolationism and systematic discrimination which preceded it. Among the very poorest countries in Europe and with a population of less than two million, the chronically underfunded water sector mirrors its traumatic past.
By Jeremy Josephs
The Republic of Kosovo only came into being in February 2008 - following a non-UN authorised NATO bombing campaign against Yugoslav military targets. And to this day the landlocked country remains a disputed territory rather than an independent state in its own right - on the not unreasonable grounds of non-recognition by no less than 85 UN member states. War, ethnic tensions and chronic underinvestment - it is hardly surprising that its water sector should find itself in a rather sorry state.
Stepping up
Given this backdrop it would surely take a brave man or woman to volunteer to put his or her head above the Balkans water parapet. But Baton Begolli, an environmental engineer from Ankara's Middle East Technical University with a Master's degree in environmental management from the University of East Anglia in the UK, showed no such hesitation when the call came.
He worked as director of Kosovo's Water Department and as an advisor to the Minister in the Ministry of Environment and Spatial planning. He then went on to be seconded by the Swiss Cooperation Office as a Water Policy Advisor to the Inter-Ministerial Water Council at no less an address than the Kosovon Prime Minister's Office in Pristina.
Improvements
There has been a noticeable improvement in water supply service coverage (82%) but without a parallel investment in water production this is resulting in greater suppressed demand effects of water rationing and supply disruptions. Non-revenue water (NRW) is running at around 76 million m3/year - which is around 57% of overall water production.
Begolli says: "This is completely unacceptable when you consider that supply to customers remains less than continuous. When it comes to collection efficiency this has also improved, but is still only at 71%. The Regional Water Companies also need to improve this to meet their level of service and investment obligations, in addition to being able to present themselves as serious potential partners to private investors."
At the current rate of progress, a near full service coverage for water supply could be achieved in less than ten years. Yet wastewater coverage rates, currently comprising of only collection services, are at around 60%. This means there is an overwhelming need to expand the wastewater networks and to develop modern, well-run treatment and disposal facilities.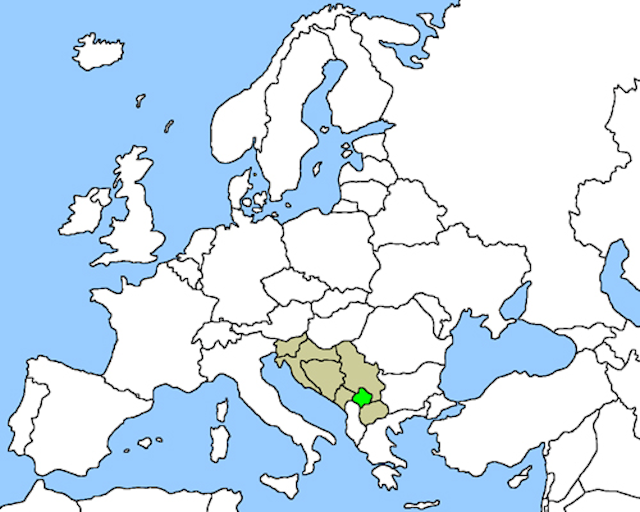 Landlocked Kosovo remains a disputed territory
As things stand, until recently there was one wastewater treatment plant - in Skenderaj - in the entire country. Feasibility studies for wastewater treatment for all of our major towns have been completed and there are already joint government and international aid agency initiatives to construct new plants.
Begolli adds: "But the fact of the matter remains that we are in desperate need of substantial external capital investment in the sector with the support of the development agencies and private sector participation. Here at the Prime Minister's Office we are more than receptive to private sector participation within a clearly defined regulatory framework."
Intermittent supply
Some countries point proudly to their capital cities to showcase their achievements. This is not the case in Kosovo. Pristina citizens have to cope with daily water shortages and intermittent supply. And as if issues of contaminated supply and dubious water quality were not enough to contend with, the Kosovo authorities recently found themselves obliged to cut off water supply to tens of thousands of people in the capital after police arrested five suspects linked to Islamic State who were allegedly planning to poison one of the capital's two supply reservoirs of Batllava and Badovci.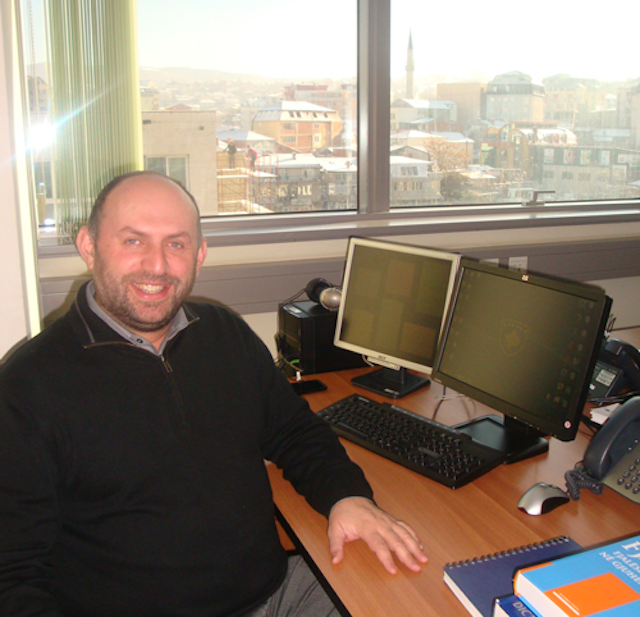 Begolli says the NRW rate of 57% is "unacceptable"
Kosovo's surface waters are threatened, moreover, from overuse, a lack of management, river mining and pollution from domestic and industrial wastewater discharge. Upstream use and pollution is impacting the quantity and quality of downstream flow. The monitoring network for surface waters remains incomplete and thus unable to generate sufficiently reliable data.
"Nor were we aware of the impact of uncontrolled withdrawal from groundwater aquifers in recent years," Begolli admits, "That is to say the decline of groundwater levels. The indiscriminate use of groundwater wells for residential or industrial use has been due to the failure of our water utility providers to improve and expand their service areas. Nor is there any national groundwater data network to speak of, in the sense that we do not know how much groundwater is available and of what, precisely, its quality might be."
And this is precisely why one of the main recommendations of the European Commission in recent years has been the improvement of surface water monitoring systems, as well as the establishment of a groundwater monitoring system. However, on a more positive note, the government recently secured commitments to complete the monitoring network and promote transboundary cooperation in respect of the Drini Basin which joins the water dots between Kosovo, Albania, Montenegro and Macedonia - no mean achievement for neighbouring states in the troubled Balkans.
EU accession
Of course Kosovo's leaders would very much like to secure their place at the top table in Brussels via accession to the European Union. But this is unlikely to happen any time soon on the grounds that five of the EU's 28 member states (Greece, Cyprus, Romania, Slovakia and Spain) have failed to recognise Kosovo as an independent state. This has not prevented the country, however, from continuing its EU enacted Stabilisation Tracking Mechanism (STM) programme, aiming to gradually integrate its national policies on legal, economic and social matters with the EU, so that at some point in the future they might indeed qualify for EU membership.
With this in mind the EU assigned a special mission to Kosovo, with Samuel Zbogar, the former Slovenian foreign minister, heading up the EU office in Pristina.
"The EU is the biggest donor in Kosovo," Zbogar confirms. "The financial allocation for Kosovo for the period 2007-13 under was €637.6 million, or in other words, €354.2 per capita. Thanks to these funds, many good things have happened in Kosovo - not least the new water treatment plant near Mitrovica."
Begolli and Zbogar would appear to be singing from the same hymn sheet, at least in terms of their energy and optimism, despite the manifest challenges facing the country's water sector. "Although a new country with relatively new experience, Kosovo has nevertheless significantly advanced in terms of water governance and water services reforms," Begolli points out.
"A recent study on the state of the sector report by the Danube Water Program acknowledges Kosovo's reforms and its highest sustainability index in the region. One important factor in achieving this was the consolidation of previously municipal water utilities into regional water companies. The purpose was to create larger economies of scale, a broader customer data base and non-discriminatory tariffs, as well as less entry points for distribution of aid both from the Government and international funding agencies."
Revenue collection
The fact of the matter, however, remains that revenue collection is still quite low and non-revenue water is high - a toxic combination if ever there was one. Of course these continue to directly impact on the quality and quantity of water supply provision to customers.
The vicious circle continues to run its course - low revenue collection impeding future work on improving the network in addition to investments in respect of wastewater treatment. The recent licensing of private enforcement agencies might offer hope, however, in respect of generating much needed additional income.
The government recently also pledged an amnesty in respect of old debts, provided customers pay all existing debts post the nominated year for the amnesty.
Yet the regional water companies remain desperately in need of investment, with financial needs for improving the water and wastewater sectors estimated at around 1.25-1.5 billion euros, with the absence of such funding clearly posing a real challenge to achieving satisfactory performance levels.
A water strategy and investment action plan has been drafted, true enough, and is in the process of being approved. But how likely are its lofty goals to come to fruition in the current cash-strapped economic climate? Certainly back at the Prime Minister's Office in Pristina Begolli and his team are not holding their breath.
Kosovo was devastated both by the 1998/1999 war and the decade of isolationism and systematic discrimination which preceded it.
Among the very poorest countries in Europe (almost half of the country are estimated to be living below the poverty line) and with a population of less than two million, the chronically underfunded water sector mirrors its traumatic past. The seven year old state is battling against the odds to keep its head above water. Investors have so far failed to assemble en masse to fix Kosovo's water woes. On the contrary in fact. And to compound matters Kosovo's youth, bereft of hope and employment alike, are now streaming abroad - to Hungary and Germany in particular - but to anywhere where the people traffickers will lead them.
"We've got our work cut out here," Begolli concludes, "I am the first to admit that. But we have overcome obstacles in the past and I have not the slightest doubt that we will continue to do so in the future. Certainly in the water sector we have made significant progress and are finally heading in the right direction. Even if the road ahead is likely to remain more than a little bumpy for a while."
Jeremy Josephs is a freelance contributor for WWi magazine. For more information on this article, email: tomf@pennwell.com
More Water & WasteWater International Current Issue Articles
More Water & WasteWater International Archives Issue Articles