World News
A guide has been released to help water utility managers detect and control cyantoxins, the algae-related contaminants, which impacted Toledo in Ohio last summer.
Jun 11th, 2015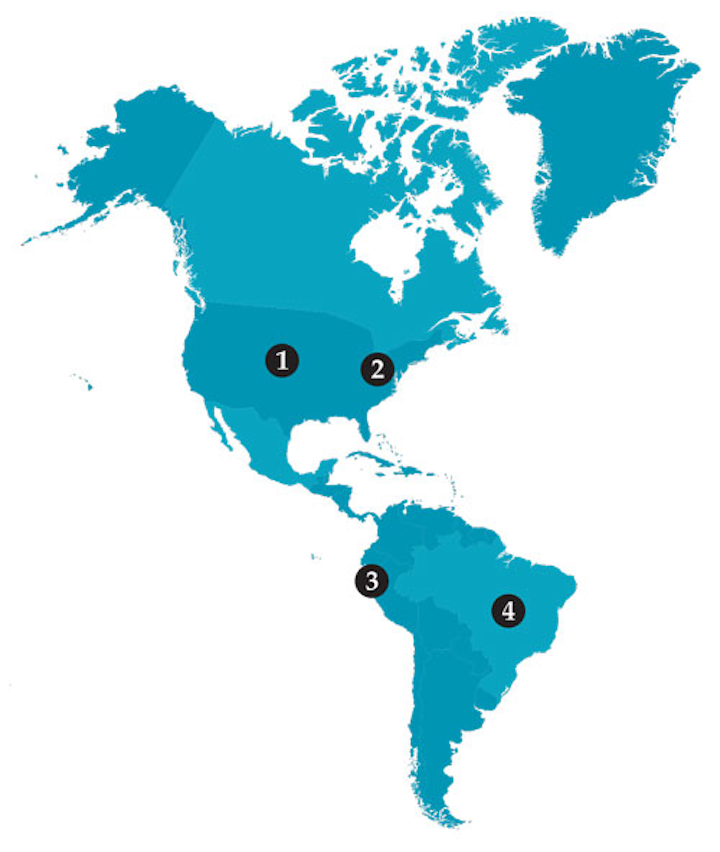 1) Denver, US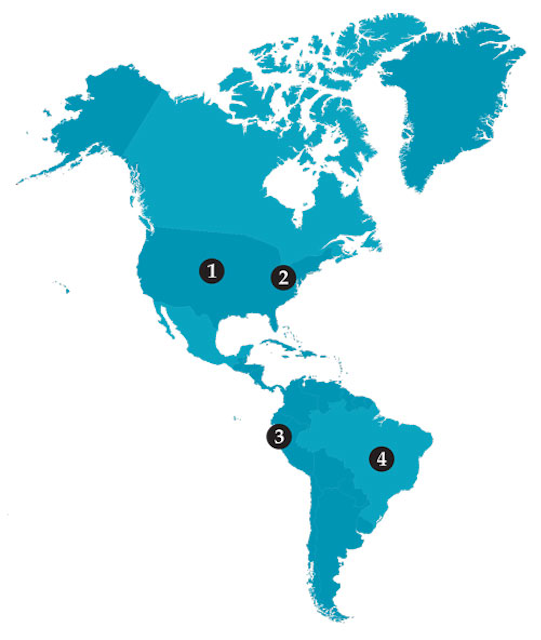 A guide has been released to help water utility managers detect and control cyantoxins, the algae-related contaminants, which impacted Toledo in Ohio last summer. The American Water Works Association and Water Research Foundation released the Q&A style guide on both websites, ahead of a health advisory expected to be published in the summer by the US Environmental Protection Agency. Cyantoxins can arise from cyanobacteria -- often referred to as blue-green algae in lakes and reservoirs.
2) Washington, US
Technology designed by Massachusetts Institute of Technology (MIT) and Jain Irrigation Systems took first place in the Desal Prize with a photovoltaic-powered electrodialysis reversal system. Winning $200,000, the system desalinates water using electricity to pull charged particles out of the water further disinfect using ultraviolet rays. Second place went to the University of Texas at El Paso Centre for Inland Desalination Systems, who designed a Zero Discharge Desalination technology that reduces wastewater in the desalination of groundwater.
3) Peru
Capital city Lima's water utility, SEDAPAL (Servicio de Agua Potable y Alcantarillado de Lima) plans to allocate 5% of water fees collected towards green infrastructure following landslides in the country, which reportedly killed multiple people and left hundreds homeless. The funds will be divided between two activities: 1% of the total water tariff, or PEN 70 million ($23 million), will go explicitly to green infrastructure, while 3.8%, or PEN 266 million ($89 million) will be used for climate change adaptation and disaster risk reduction more generally.
4) Brazil
Now being called the "Saudi Arabia of Latin America", the 2016 Olympic hosting country continues to face water struggles following two years of dry rainy seasons. Sao Paulo faces intermittent disruptions in water supply with the threat of water rationing hanging over the city. Aljazeera America reported that 50 tons of dead fish were removed from a Rio de Janeiro lagoon where Olympic events are expected to be held.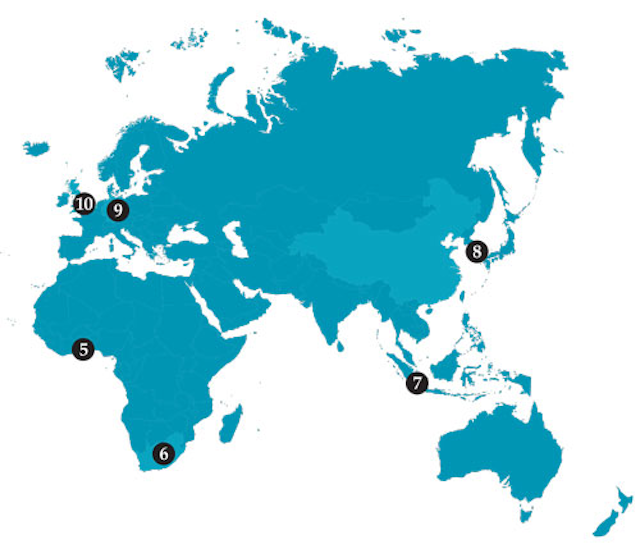 5) Ghana
West Africa's first major desalination plant was inaugurated in Ghana to supply 60,000 m3/day of water to Accra residents and the surrounding areas. Spanish firm Abengoa undertook the project under a build-own-operate-transfer model, selling water to the Ghana Water Company over a 25-year period. The plant went through a two-month commissioning phase prior to being opened by the president of Ghana, H.E. John Dramani Mahama.
6) South Africa
Dutch technology, Nereda, will be installed at the Hartebeestfontein wastewater treatment plant to increase capacity by 5,000 m3/day. The East Rand Water Care Association issued the tender to Johannesburg-based WEC Projects to deliver the technology for engineering consultancy, Royal HaskoningDHV. The aerobic granular technology purifies wastewater by "controlling the growth and formation of microorganisms", according to the firm. Previously the technology had been used in the Gauteng province.
7) Singapore
Singapore and Korean national water utilities -- PUB and Korea Water Resources Corporation -- have signed a memorandum of understanding (MOU) to collaborate on "knowledge sharing and developing innovative solutions". Four areas have been identified for the work, including automatic meter reading (smart water grids), rapid detection of contaminants (water quality monitoring), photovoltaic systems (green energy) and membrane technology (wastewater treatment processes).
8) South Korea
South Korean EPC contractor, Posco E&C, has awarded Norwegian firm Cambi a contract to supply its thermal hydrolysis technology for the Anyang Sewage Treatment and co-digestion project. Representing a breakthrough for Cambi in the country, it follows contracts signed previously in China. The system for the underground wastewater plant will co-digest 27,000 dry tons of organic waste per year, of which 65% is sewage sludge and 35% food waste. After digestion, remaining high dry solids will be dried and blended with millet grass to produce a biomass fuel for co-firing in existing power plants.
9) Germany
Water Systems provider Aquarion Group has added to its recent tally of acquisitions with the purchase of German membrane company, Membran-Filtrations-Technik (MFT), for an undisclosed sum. The acquired company also has a patented circular disc (CD) module for wastewater treatment and reuse. Headed by managing directors Frank Jacobs and Andreas Flach, MFT's management team will remain in place. Further details and terms of the acquisition were not disclosed.
10) UK
A £11.7 million design and build flood management project has been awarded by Derby City Council to a joint venture comprising Galliford Try & Black & Veatch to restore "insufficient flood protection" of Derby city centre. Three kilometres of flood defences will be part of the work, under the Environment Agency's Water & Environmental Management Framework. A total of 1,450 homes and 800 businesses are expected to be protected by the end of the engineering work.
More Water & WasteWater International Current Issue Articles
More Water & WasteWater International Archives Issue Articles