Brazil: Avoiding Future Water Woes
Brazil's worst drought in 80 years has seen the capital Sao Paulo take action to reduce consumption by 20-25%. With the city's two rivers both heavily polluted by industrial and municipal effluents, urgent action is required ahead of the 2016 Olympic Games.
Aug 7th, 2015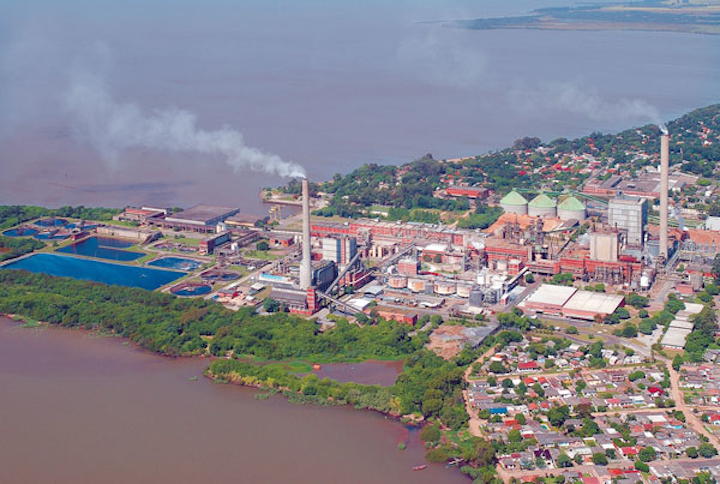 Brazil's worst drought in 80 years has seen the capital Sao Paulo take action to reduce consumption by 20-25%. With the city's two rivers both heavily polluted by industrial and municipal effluents, urgent action is required ahead of the 2016 Olympic Games.
By Lis Steadman
The flourishing Latin American market in general is of considerable interest to the major private players, although the somewhat fiery recent history on the municipal side has caused them to focus more on industrial treatment possibilities.
Sao Paulo is the world's twelfth largest city, with 22 million inhabitants in the metro area and a critical economic hub for Brazil. It is also well documented as being in the process of running out of water. The city sits on a plateau about 70km from the Atlantic ocean. Its two city rivers, the Tietê and the Pinheiros, are both heavily polluted by industrial effluents and wastewater effluents, though a substantial JBIC-funded clean-up is under way.
For Suez Environnement, as well as industrial projects, the group also wants to develop its municipal market in Brazil. "We have got significant industrial development; we want to continue with municipal," says Gabriel Toffani, CEO for Latin America. "In the past we worked on a number of municipal contracts, including three out of the five plants in Sao Paulo and Rio Brasilia."
The company was requested by Brazilian water and waste company, Sabesp, to propose solutions, to which it came back with four.
"The first is that the city has a lot of municipal wastewater which is not reused -- we think firstly it is possible to reuse this, it is quite simple technically, and put the treated water into one of the big reservoirs," says Toffani.
"A second option could be to feed industrial sites, which should free water for the population. We are convinced this is one of the solutions, and we are ready to help. There are also some very contaminated water sources in Sao Paulo and we can treat these to make potable water. We have processes that will work, it is a possibility."
Desalination
Sao Paulo is at 700ft above sea level, so there are two possibilities -- some waters flow down from the heights of Sao Paulo to the city at sea level, so it might be possible to use desalination to feed the city at sea level and reserve these flows for the heights. An alternative would be to replicate what has been done in Australia's Melbourne: to site the desalination plant at the coast and pump its water up to Sao Paulo in the critical months.
The last option is to try to optimise what the city already has, Toffani concludes. "This would mean to reduce leakage, to reduce water losses. We are also able to help Sabesp in leakage reduction -- today, this is a bit more than 30%, so it will be possible to reduce this."
Lowest price wins
Veolia general manager for Latin America Ruddi de Souza paints a picture of an industrial focus. He observes that "we have been in Brazil for around 15 years, starting with different companies we acquired, and consolidated five years ago".
"In Brazil and the other countries there is considerable water and wastewater activity for industries in particular. Municipal is not so competitive for us, because they don't pay attention to technology -- normally they consider the lower price. We offer added value, which they do not recognise so much."
It is industry that is making the investments, which has led to the focus on markets such as oil and gas and mining. "Pulp and paper is also becoming more important as oil reduces in price -- people are not prepared to make investment in the next three to four years."
This has created a focus on Brazil's flourishing pulp and paper market, where Veolia is offering its Anox Kaldnes MBBRs (Moving Bed Biofilm Reactor) and Actiflo clarifiers. He notes that it is possible to recover valuable products from mining wastewaters including gold, iron and copper. "Generally our focus is based on results -- 85% of our activity is in the industrial market, and just 10 to 15% in municipal operations. In this case we are selling technologies, not performing the jobs directly, but delivering partial equipment for others to install."
This situation will change, of course, if governments gain confidence in dealing with non state-owned entities, he observes. Weak regulation has not helped to increase the demand for wastewater treatment, which of course has had an unfortunate effect on potential water sources for drought-hit cities such as Sao Paulo.
"There are a lot of points to improve in Sao Paulo -- there are two important rivers, which are totally polluted," he says. "Society requires the authorities to take action, unfortunately projects are being postponed over the next few years. In our view in no more than five years this sort of pollution must be resolved."
Pollution clean up
Pollution sources must be eliminated and rivers cleaned, he says. This will involve removing serious pollutants including heavy metals - near the city contamination is very high. De Souza observes that there is a need to require companies not to discharge wastes to water, and to do the right thing.
"The authorities need to focus and find ways to finance the (clean up) projects - the money is very important to initiate and continue actions, otherwise you invest and end up back at the starting point. Pollution is very difficult to clean up if it is not done in one well-planned action," de Souza comments.
Indirect potable reuse is already being trialled in the city of Campinas, Sao Paulo state, so there is some movement in this direction.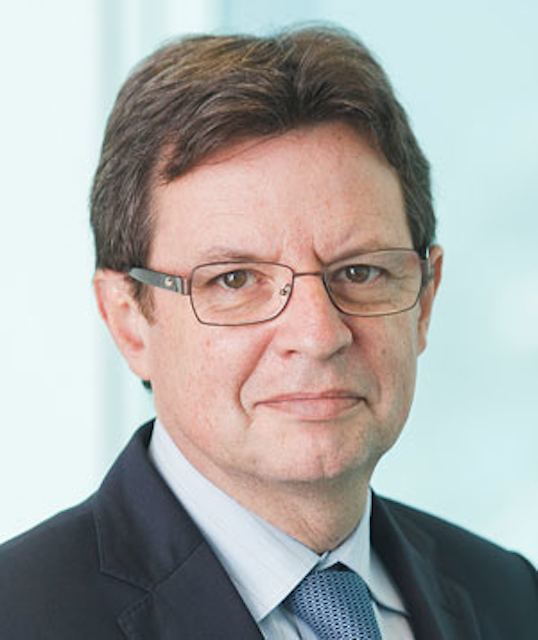 Gabriel Toffani from Suez says municipal is a key focus
Process and applications manager Sergio Hilsdorf adds: "It is urgent that the authorities make a political decision to treat urban wastewater, because sewage should not be considered as waste but a valuable resource that you can treat and turn to water for non-potable uses, and for potable uses in some instances. Sao Paulo is very much dependent on rain," de Souza notes.
"It has reservoirs and for years these supplied water to the city, but starting last year the quantity was not sufficient to replace the water consumed in the summer.
"Now, the city has decided to take action to reduce consumption by 20 to 25%, and is offering a discount to water bills for those who obey and punishing others that do not respect the direction to reduce their water use."
He notes that there is a need to motivate people to reuse wastewater for some activities, but that highly-treated wastewater is still not trusted. "Perhaps as the drought continues they will take action," he suggests.
"Consumption is 70 m3/second, water use has the capacity to provide 20 m3/second, which is a long way towards helping to reduce water scarcity."
Hilsdorf notes that indirect potable reuse is being pioneered elsewhere in Brazil using Membrane Bioreactor (MBR) technology and other steps to produce highly-treated water. "This water could become viable to replenish some reservoirs," he says.
Volatility
Brazil is a volatile market, as underlined by the recent postponement of a massive transport infrastructure concessions programme due to a need to iron out details of financing mechanisms. With the economy now dragging, the municipal market may take some while to develop.
However, there are possibilities on the horizon -- China has reportedly agreed to invest $53 billion in Brazil, which will be spent on mining, energy, infrastructure and manufacturing according to local press. However, as always, a focus on "infrastructure" may not herald a boom in the water and wastewater sector.
However, Paraíba state is reported to be planning water and sanitation works with funding from the World Bank and EIB, which will almost certainly open the door to more private sector involvement, a ray of cheer for those keen to grow in this fast-developing country.
Lis Steadman is freelance contributor to WWi magazine. For more information, email: tomf@pennwell.com
---
Viewpoint: Sao Paolo's Complex Issue
Brazilian environmental expert and blogger Alfonso Stefanini sets out some of the main water issues that Brazil faces. He notes that "Brazil uses a ridiculous amount of water for agriculture and is probably is one of the most wasteful countries in terms of water efficiency. Brazil is also the largest consumer and importer of chemical fertilisers and pesticides in the world as well. These chemicals are problematic indeed.
Water in Brazil is a complex and lucrative business, he observes. "Water is a big business, especially drinking water. Under the environmental law all underground water is own by the Brazilian people, like minerals such as petroleum. For you to legally use this water for commercial and personal purposes you have to get an issuance license through ANA, the national water agency."
He highlights the country's serious pollution issues. "The majority of large industry is located in the state of São Paulo. Contaminants coming from the metallurgy industry are well known, contaminating entire villages and their water supplies.
However, Sao Paulo's water problems run deeper than just pollution, he explains: "I've worked with non-invasive water detection for a few years now and I can tell you the majority of the buildings I've worked in and visited have no individual water meters. Almost all new buildings in Sao Paulo have individual hydrometers, and I think by law they need to have them. Many new buildings I have been to in Rio don't have individual systems."
He adds that it is nearly impossible to install individual hydrometers because of the layout and infrastructure of older buildings, which are in the majority. "The water and sewer mains, toilets and spaces would need to be modified and would need to be expanded, something buildings owners probably couldn't afford or even get the proper licensing from the City Hall. The solution is tearing the whole building down, unfortunately."
He adds: "The whole city needs its infrastructure revamped and this is very expensive. People who install clandestine water connections also damage the water distribution system and this is no easy task to control. Moreover, you cannot cut-off water from someone residences because it's illegal, and people are protected by law - it is a very complicated issue indeed.
He believes that the first option that should be attempted is rainwater collection. "The barefoot college in India has a very interesting philosophy, using natural materials to collect rainwater in the most arid places in India. I believe places like the Northeast Brazil should align and incorporate these social technologies in other to provide freshwater alternative to people living in naturally arid areas."
More Water & WasteWater International Current Issue Articles
More Water & WasteWater International Archives Issue Articles