World News
California Water Service Company has signed an exclusive agreement to partner with the city of Sunnyvale, Santa Clara Valley Water District and Apple.
Mar 16th, 2015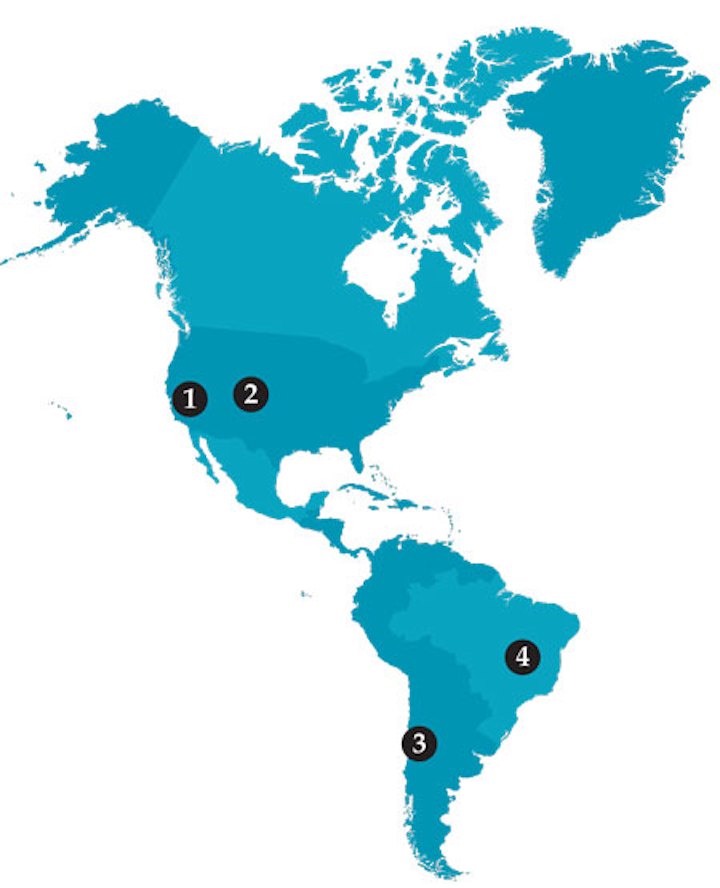 1) US: California
California Water Service Company has signed an exclusive agreement to partner with the city of Sunnyvale, Santa Clara Valley Water District and Apple. The partnership will enable Cal Water to implement a recycled water project that will provide more than 714 m3/day to the new Apple 2 Campus. Cal Water will invest $1.5 million in the $17.5 million project and will provide water utility services to the premises.
2) US: Colorado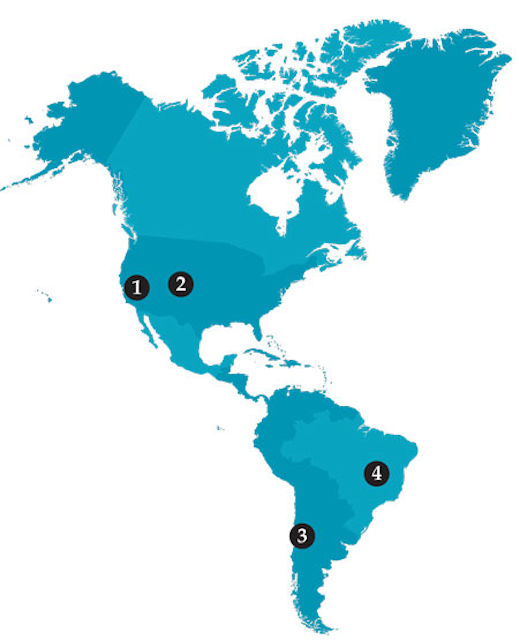 Findings from a study looking into the removal of toxins from drinking water have been released by the Water Research Foundation. This followed a February vote by the U.S. House of Representatives Energy and Commerce Committee for a bill directing the EPA to develop a plan that will assess and manage risks associated with cyanotoxins in public drinking water systems. It is hoped the research will help utilities better manage contamination issues from toxic algal blooms.
3) Chile
Spanish firm Acciona Agua believes there will be a boom in the demand for desalination plants in Chile as copper mining expands. Diego Pini, director for the company's Infrastructure Unit told Bloomberg that demand will increase from 2016 onwards as contracts to supply desalinated water are offered to counter a fifth year of drought. The company is behind the 17,000 m3/day desalination developed in Chile's Atacama Desert, awarded by CAP.
4) Brazil
With its lowest rainfall since 1930s, Sãu Paulo's reservoirs that supply nearly 50% of the 20 million in the metropolitan area are running dry. The reservoir networks are currently at 10% and although above average rainfall occurred in February, it hasn't been enough to replenish reserves. Water company Sabesp is reported to be taking action, including fines for excessive use.
5) Jordan
At the end of February the Red Sea-Dead Sea pipeline project, costing $900 million, was agreed between Jordan and Israel. Sponsored by the World Bank, the plant will be built in the southern Jordanian port of Aqaba on the Red Sea. Brine produced from desalination will be sent north in a 180 km pipeline to the Dead Sea.
The idea behind linking the two seas has been thought of for more than a century but only starting moving forward two years ago after the World Bank determined it would be possible.
6) Oman
Desalination capacity is expected to take a jump by over half a million cubic metres per day. The Oman Power and Water Procurement Company (OPWP) announced in mid February a Request for Qualifications (RfQ) for two independent water projects, with a total expected capacity of 531, 000 m3/day. The responses to the RfQ are due March 25, 2015. See page 32.
7) Egypt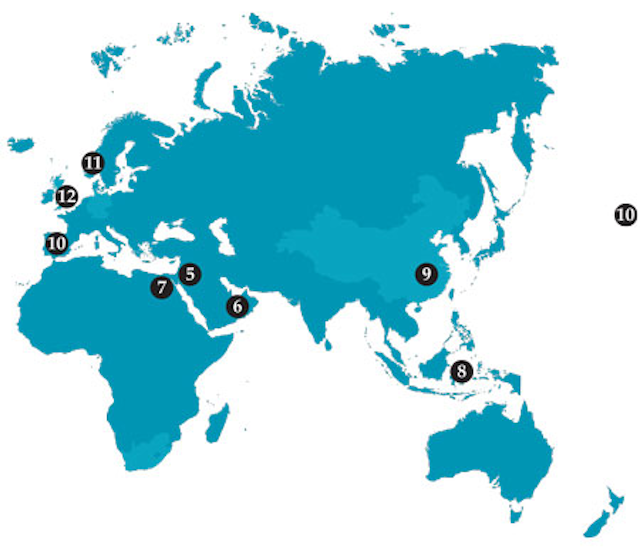 A four-year contract has been awarded to Suez Environnment to operate two wastewater treatment plants at Gabal el Asfar in Cairo, Egypt. Worth €84 million ($95 million), the project was awarded as part of three Egyptian companies – DHCU, ARCOM and ICAT3. Gabal El Asfar has a processing capacity of more than 1,400,000 m3/day and uses anaerobic sludge digestion to produce 65% of the plant's power.
8) Indonesia
New legislation is expected to be passed in Indonesia that could see the state to take control of water resources from the private sector. The 2004 Water Resources Law has reportedly been annulled by Indonesia's constitutional court. Until a new piece of legislation is passed, a judgement will reinstate the 1974 Water Law. However, Basuki Hadimuljono reportedly said that a new law would include a "public-private partnership" approach to water management.
9) China
Access and delivery of water has increased but the quality is still uncertain with 68 kinds of antibiotics detected, according to a new report from China Water Risk. Called 'China's Long March to Safe Drinking Water', the report said "unclear water pricing mechanisms" are behind the water problems, among other reasons. The Chinese government is expecting cities across China to meet the national drinking water standard by 2015.
10) Spain
Spanish infrastructure company FCC has reported that water revenues for 2014 were €954 million, up 0.9% from 2013, in its 2014 financial results. The domestic market continues to provide the majority of the group's revenues (56%) compared to the international market (44%). The company cited its Dejerba desalination plant in Tunisia and Montenegro wastewater treatment plant as main contracts in 2014.
11) Norway
Atila Mellilo will take over as the CEO of Cambi from Per Lillebø. He previously served as the CTO and spent the last two years as the company's CCO, as well as board member of the company. CEO since 1992, Lillebø will become the new chairman of the board of directors and will remain closely involved with the company's development. It was at the end of last year when the company announced its first contract in China at the Gaobeidian wastewater treatment plant.
12) United Kingdom
Flouride in drinking water could be linked to higher rates of hypothyroidism – an underactive thyroid – which is associated with depression and weight gain, according to new research. The study from the University of Kent claimed that fluoridation above 0.7 mg/litre is linked to 30% higher than expected hypothyroidism. Authors said that practices located in the West Midlands – a wholly fluoridated area – are nearly twice as likely to report a prevalence in the health issue compared with Greater Manchester, which not does add fluoride to drinking water.
More Water & WasteWater International Current Issue Articles
More Water & WasteWater International Archives Issue Articles