Israel's Bubble Master: Can One Man Change the Aeration Energy Landscape?
Israel has not only changed its fortunes in terms of technology but also water.
Dec 1st, 2013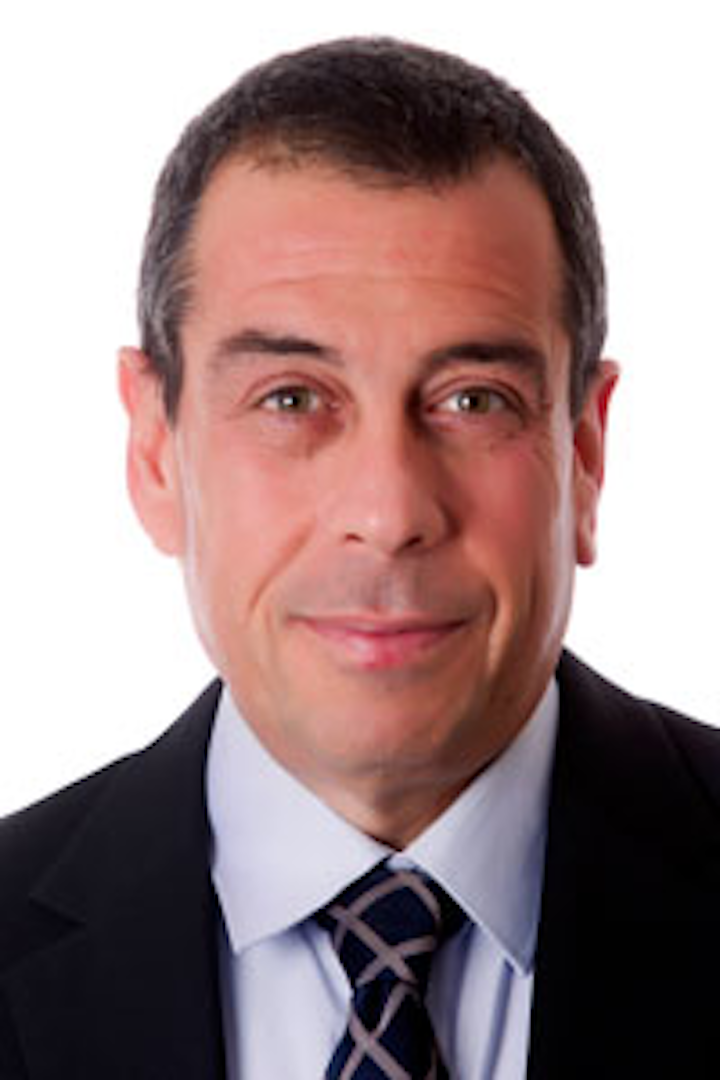 Israel has not only changed its fortunes in terms of technology but also water. Mapal Green Energy is one of a handful of Israeli companies making progress in the global water market. Tom Freyberg speaks with CEO Zeev Fisher to find out more about the firm's energy saving claims and a unique financing model with utilities.
For a country with just under eight million people, Israel punches well above its weight when it comes to churning out successful tech start ups. The tiny Middle East growth engine in the past has claimed almost 4000 active technology start-ups at any one time, more than any country outside the US. As a result, high-tech exports from Israel are valued at about $18.4 billion a year, making up 45% of its exports.
Add to this the fact that the country is considered a world leader in terms of the percentage of its economy spent on research and development and the picture becomes clear: Israel has dramatically reengineered its landscape from desert and farmland to a pioneering high-tech wonderland. Considering the State of Israel was only founded in 1948, the country has come a long way in a short space of time.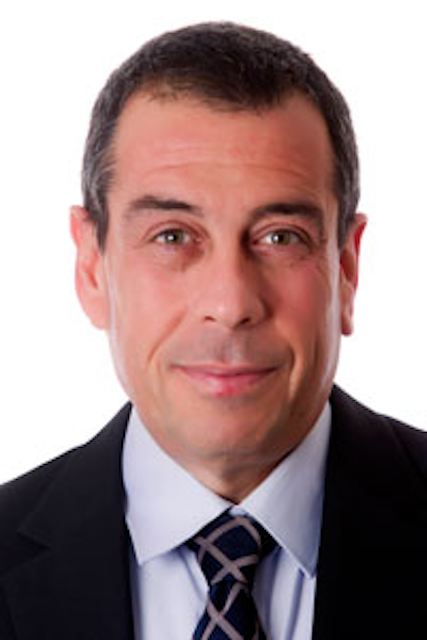 Zeev Fisher co-founded Mapal after meeting the technology creator Hanoch Magen
Water innovation
With the global dot.com bubble burst behind it, innovation and intelligence are being applied by the nation to not only technology but also agriculture, life sciences and the defense industry. What about water? Well, water is no exception.
Israel, like other nations such as Singapore, has turned water from a problem to a commodity. The country's 80% reuse rate on domestic and industrial effluent for irrigation is envied worldwide. Water, even rainwater, is valued.
Since 1962, in the Northern part of Israel national water company Mekorot has been carrying out "rain enhancement" during the months of April to November. In short, they make it rain. And capturing 60 million cubic metres a year, at a cost of 20 cents per cubic metre, it's an extra source of water at an affordable price.
Such innovation is being exported. As WWi has reported in the past, start-up company TaKadu is making headlines globally for applying its cloud-based software system to water, as is billionaire Shari Arison's water company, Miya, which recently scooped an award for its leak detection work in the Philippines.
So if Israel does hold the recipe to make a successful water company and export overseas, it raises the question of what's the secret ingredient?
"When you have necessity then you are forced to develop skills, innovation and intellect to come up with a solution," says Zeev Fisher, CEO of Mapal Green Energy.
"In terms of water and energy supply, Israel is an island. We have had to develop our own water and energy independence. So we've seen the rise of a lot of companies because of the need to be water independent and not rely on any other country to supply us."
Financing Israel's next big bubble
It was in 2007 when Fisher was working for Housing & Construction Holding Company that the idea for his own company was conceived. Tasked with upgrading a wastewater treatment plant, he met engineer and retired Mekorod employee Hanoch Magen. At the time, Magen was developing a floating fine bubble aeration (FFBA) system. It was only the very early stages but clearly Fisher saw the potential.
"I was amazed at how simple it was, yet so clever and the correct way to generate oxygen for wastewater treatment," he says.
Simply put, the FFBA turns the traditional idea of aeration upside down, quite literally. Usually in wastewater treatment processes, aeration introduces air bubbles to provide an aerobic environment, to help organic matter degrade.
Subsurface fine bubble aeration introduces oxygen underwater. Where as surface mechanical aeration agitates the wastewater through propellers or blades. Magen's proposed solution is a hybrid of both: fine bubble aeration units floating on top of the water.
A mechanical engineer by training with 25 years experience in management, Fisher went on to co-found Mapal Green Energy in 2007. Fast forward a year and Fisher, the then VP for business development and marketing, tracked down an Israeli investor to inject money into the business and start giving it financial clout.
"We then started to look like a real company," he says. "Not a back yard mechanic. This meant we had the foundation and infrastructure of legal and IP protection, offices, a marcom (marketing/communications) division and all the things that showed that we were up and running."
Three years on from its inception and in 2010 Mapal raised £1.7 million in fundraising from the UK market through a Private Placement mechanism. Fisher took on the role of CEO in order to help the company "break through to the global market", as he puts it.
Discussing the need for finance in a risk averse environment, Fisher says: "It's a very conservative market and the lead and maturation time for projects is quite long. You need to have deep pockets. Going into the market and securing an order can drain finances. Luckily the shareholders believed in us and injected more money."
That money came in the shape of a further £1.5 million in its second financing round from British private equities fund Charles Street Securities Europe.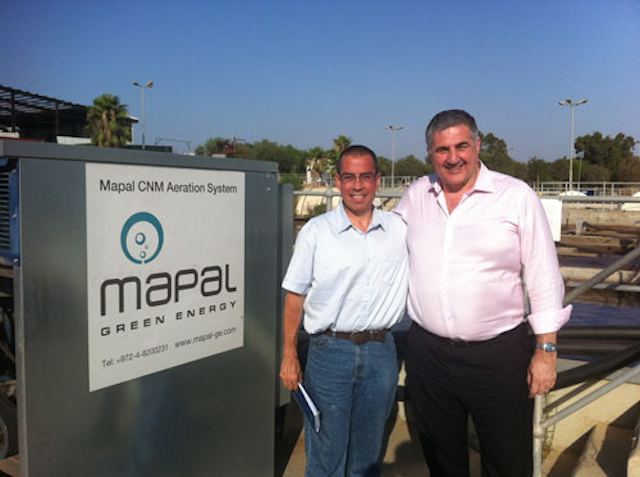 The Israeli firm is in discussions with United Utilities.
Executive strategic director Tony Conway was recently given a tour of the Ramat Hasharon WWTP by CEO Fisher
Entering the UK market
With investment now behind them, Mapal was keen to enter a market it saw as having the most potential: the UK. Under the Foreign Office's TouchDown programme, which helps overseas company launch operations in the UK, Fisher opened a UK office.
The CEO says: "In the UK there are almost 10,000 wastewater treatment plants. Many of them are old but are still in operation because operation and skills are very high, so they are still maintaining and operating old plants. Now energy prices are high and the environmental issues are under the microscope, everyone is looking to see if they are polluting or not."
A trial has been underway with utility Anglian Water that operates in the East of England. "We've replaced their jet aeration which is more efficient than surface aeration but still consumes a lot of energy," he says. "They anticipated to have a certain saving and it was more."
United Utilities is also in discussion with the Israeli firm, with executive strategic director Tony Conway recently given a tour of the Ramat Hasharon WWTP.
Proving energy claims globally
Wastewater treatment and water treatment in general doesn't have the best reputation when it comes to energy. Estimates suggest up to 40% of municipal water and wastewater processing and distribution costs are for electricity. Aeration is responsible for a large part of this energy bill and operating costs – 60% in some instances. And it's targeting this area of energy where Fisher believes his unique selling point lies. Zeev claims that it can save a utility up to 70% on its energy costs by switching to the FFBA system. This is when compared to traditional, surface mechanical aeration.
The CEO says as the latter uses a motor to move a propeller, it creates friction. Instead Mapal's aeration system doesn't have moving parts and air is pushed from a blower, through pipes, into the floating units.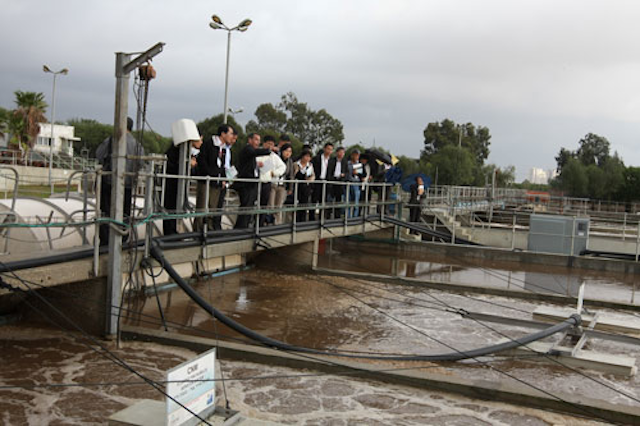 Global interest: Fisher giving delegation tour of an installed FFBA system.
The company has references in Brazil, South Africa and the UK but has found the Peru market challenging
Compared to sub-surface, fine bubble aeration, there are no direct energy savings (as essentially the Mapal system in the also fine bubble) but Fisher says as his units float on the water, they can be installed in lagoons and don't require solid concrete floor or reactor for anchoring.
Of course the big question is whether such claims can be proved?
Aside from the UK trial, the company says it has 35 installations across its home country of Israel, in South Africa, Angola and Brazil. And it's in the latter where Mapal is referencing success.
A trial at Foz do Brazil's Ete Flores municipal wastewater treatment plant, that treats more than two million m3/year, claims to have seen a 50% energy saving using the floating aeration system compared to previous tradition techniques. Not that Latin America has been an easy ride. Brazil may have been a proving ground for Mapal's FFBA technology but the company has faced challenges in Peru.
Following an agreement with Peruvian water company SEDAPAL, the plan was to install a pilot system in one of capital city Lima's 18 treatment plants. This project is now on hold, however. "The development of the market is not as we thought it should be," says Fisher. "Right now we are taking other routes to penetrate into Peru."
Financing model
The next logical question is price – how much does it cost per unit and what is the return on investment? Well, if you want to buy a single unit, the CEO is not interested.
"If a water utility approaches us and says I would like to buy one of your units, we won't sell it to them," says Fisher. "We would like to understand exactly where they want to install it and how it will be installed. If they make the wrong calculation about the amount of oxygen that's needed and the air flow rate, for example, then the system won't do what it's supposed to do. We want to see the site to calculate and make sure it operates correctly."
Mapal's model is certainly different and is based on the presumption that energy will be saved. So here's how it works: a utility and Mapal would sign a contract over say a 15 year period. The floating aeration system is then installed on what Fisher calls a "cluster" – multiple wastewater treatment plants.
When the utility opens its energy bill, it works out how much energy has been saved on aeration using the FFBA solution compared to its existing technology. A percentage of this saving (70-80% to be agreed depending on scale of contract) is then handed over to Mapal and the remaining 20-30% is kept by the utility. In short, the utility pays for the aeration upgrade through the energy savings made.
For example, if utility X saves £100,000 over the course of the year on its energy bill, £80,000 would be given to Mapal and the remaining £20,000 retained. So effectively, the utility does not pay any upfront CAPEX costs for the equipment. This is of course based on the presumption by Mapal that its FFBA units do save energy. It's a risk that the company takes with this type of model.
If there aren't any energy savings, effectively the utility pays nothing. It's a bold move demonstrating Mapal's confidence in its product but one Fisher believes one where "we share the saving with you".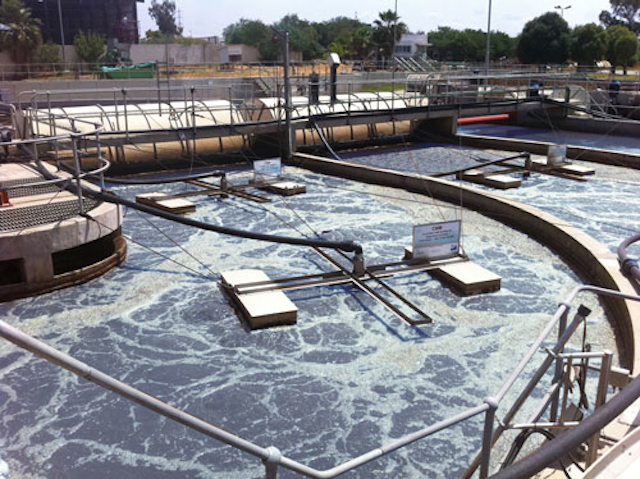 The floating fine bubble aeration units sit on the surface of lagoons and tanks, operate independently and adjust to water levels
Under the radar
When asked how his company is being perceived in the market, the CEO replies: "At the moment we are working under the radar. We're doing very well but we are relatively small. The moment that we grow to a critical mass of sales, then we will start being of great interest to the giants such as Xylem and GE [Power & Water]. When we reach this stage, it's likely we would be a target acquisition for such companies, to buy us and put our FFBA technology in their toolbox of solutions."
So is this the plan for Mapal Green Energy – to grow globally, get onto the radar of a multinational water company and be acquired? Apparently not.
"Everyone has a price," admits the CEO. "But at the moment this is not what I envisage as the CEO and founder of the company. The plan is to grow and have a successful company and make inroads in other markets and develop other products based on our technology and enjoy myself in the process."
Hanoch Magen – developer of the floating fine bubble aeration system
Fisher is firmly set on growing his UK presence. With just one sales manager leading UK efforts, distributors in key markets such as Brazil and South Africa, and several staff back at the Israel HQ; his team is still relatively small but retains the nimbleness of a hungry start-up with global ambitions. The CEO says he will soon start recruiting and boosting the numbers of his UK team.
There we have it: the story of how one man is on a mission to try and change wastewater's tarnished reputation when it comes to energy.
Israel has changed its fortunes into a high-tech exporting powerhouse and water is at the forefront of this revolution, driven by innovation and intellect. Zeev Fisher – dubbed by some as Israel's bubble master – is in keeping with his bubbles, on his way up.
---
Tom Freybergis chief editor of WWi magazine. For more information, email: tomf@pennwell.com