Products & Technology
Collection of product and news announcements focused on Products & Technology

Dec 1st, 2013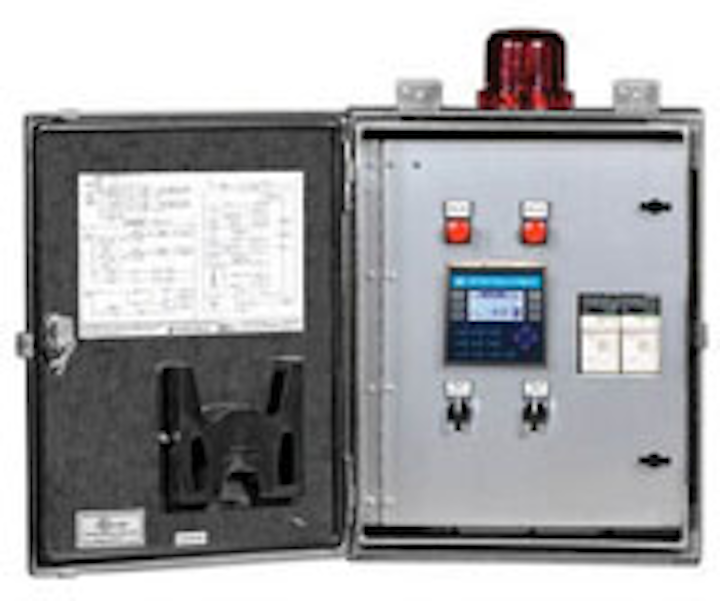 Pump control panel
The new 331-SV Pump Control Panel with Station View duplex pump controller has been designed for a variety of duplex pump applications. One panel covers three phases, and three voltages. The 331-SV operates with floats, a level transducer or both options. A graphic display and controller allow users to "Fit and Click" the appropriate overload modules.
---
Analyzer flow switch/monitor
The FS10A Analyzer Flow Switch/Monitor from Fluid Components International (FCI) now meets the requirements for Safety Integrity Level (SIL) 2 compliant service. FCI's SIL 2 compliance rating for the FS10A Analyzer Flow Switch/Monitor has been documented in a failure analysis report with FMEDA techniques by the accredited certification body exida. The FS10A has been classified as a Type B subsystem in accordance to IEC 61508-1 with a hardware failure tolerance of 0. The average probability of failure on demand (PFD) and safe failure fraction (SFF) meets the requirements for SIL 2 compliance set forth in the standards.
The Model FS10A Analyzer Flow Switch/Monitor is designed for continuously verifying flows within liquid or gas process analyzer sampling systems. It features low flow sensitivity, a relay alarm trip point, an analog output and an RS232 interface.
---
Seawater dechlorination analyzer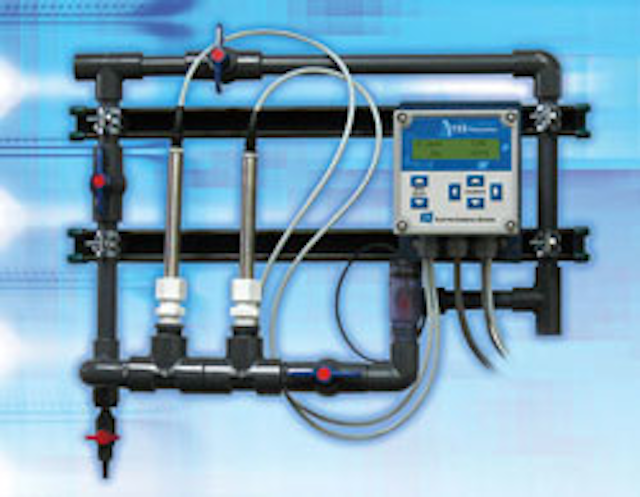 The new DCA-23 Seawater Dechlorination Analyser from Electro-Chemical Devices (ECD) is a measurement solution that requires no chemicals to monitor seawater chlorine levels accurately in a wide range of industrial process and municipal water treatment applications. The DCA-23 is a single-purpose analyser that monitors chlorine in seawater from 0.0 to 2.00 ppm. It measures the pH, temperature and Total Residual Oxidant (TRO) of seawater and converts them into an equivalent ppm chlorine value, which is displayed to conform with existing conventions. It features a minimum detection limit (MDL) of 0.014 ppm and a limit of quantification (LOQ) of 0.044 ppm, making the DCA-23 Analyzer suitable for monitoring in environments with the most stringent dechlorination regulations. The DCA-23 features three sensors, pH, TRO and temperature. The pH sensor measures from 0-14 pH, the TRO sensor measures from ±1500 mV and the temperature sensor measures from 0-100°C.
---
Fine particle filter available in Europe and China
Dow Water & Process Solutions (DW&PS) has introduced the TEQUATIC PLUS fine particle filter to the China and European market in October and November respectively, one year after its launch in North America. The filter has been designed for applications for difficult, high-solids water, including industrial wastewater treatment and reuse, and is supported by a recently opened manufacturing facility in Menlo Park, Calif.
The filter combines the power of continuously cleaning, cross-flow filtration with centrifugal separation and solids collection into one device to meet the demands of extreme water environments. It can handle variable total suspended solids up to 10,000 mg/L without frequent filter changes – even in the presence of oil, according to the manufacturer.
---
Power saving decanter centrifuges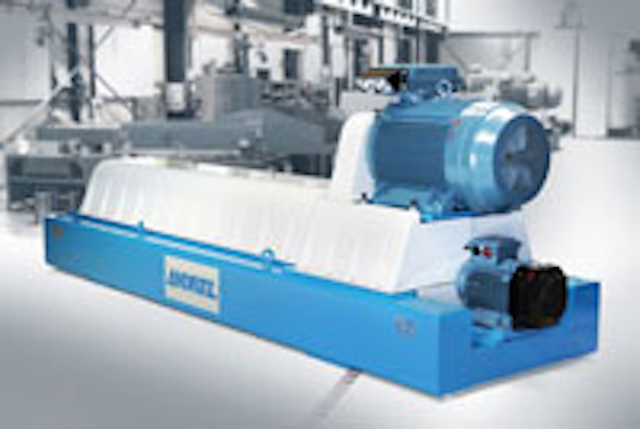 ANDRITZ has launched a new series of decanter centrifuges which it claims can achieve up to 40% less power consumption, while maintaining throughput and efficiency. The power-saving features are available on the new D5 to D10 decanters and feature a direct-drive gearbox for the scroll drive, which cuts power consumption by reducing frictional and electrical losses from pulleys, belts, motors, and variable-frequency drives. Other properties include the ANDRITZ TurboJet weir plates (also available as retrofit for many decanters) and the High Hydraulic Pressure (HHP) decanter design to cut the power loss.