Tanks & Structures
Collection of product and news announcements focused on Tanks & Structures

Dec 1st, 2013

Belzona patches up Wessex Water's tank damage
Coatings manufacturer Belzona responded to a call from UK utility Wessex Water that a sludge buffer tank at a sewage treatment site fabricated from glass fused to steel (GFS) was suffering from through-wall corrosion at the vapour interface level. The utility had only been able to run the buffer tank at a reduced capacity of 65%.

The solution including a cold plate bonding technology was selected, which kept the site running. Steel plates to cover the leak areas were prefabricated. After general cleaning to remove some contaminants, surface preparation by hand abrasion was carried out to ensure good mechanical adhesion.
Belzona surface-tolerant epoxies were selected for this repair and tensile share adhesion of Belzona 1831 (Super UW-Metal) when tested in accordance with ASTM D1002 to wet abraded steel is 1,600psi (11MPa) and to oily abraded steel – 1,300psi (9MPa). Repair plates were pre-coated and allowed to solidify for 24 hours. Once cured, these plates and the repair area were wetted out to ensure full contact and excellent adhesion.
---
Wireless tank level monitoring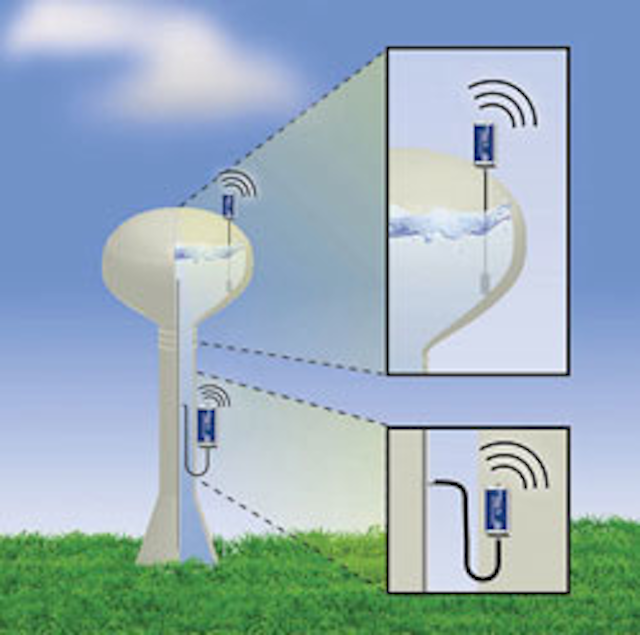 Telog's PR-32 Pressure Recorder provides a monitoring system for water tower level. The system offers two installation approaches: 1) Drop a submersible level sensor into the tank from above, or 2) Attach a pressure sensor to a fitting below the tank. The manufacturer said that both methods provide an accurate means of determining tank level. The PR-32 Pressure Recorder is both battery-powered, and equipped for wireless transmission of data to the host system. Installation does not require telephone landlines or electrical power cable. Telog's remote data acquisition system includes battery powered, m2m cellular enabled environmentally rugged wireless monitors.
---
Odour control covers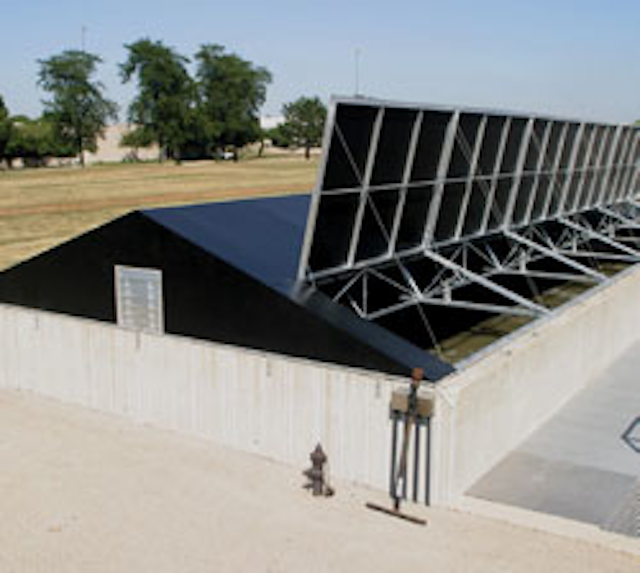 Defender Tank Covers are custom manufactured from industrial grade materials to fit the profile of your new or existing wastewater treatment tank or potable water tanks. The US manufacturer said that odorous gas emissions from wastewater treatment facilities generate complaints from local residents and are subject to the Clean Air Act Amendments of 1990. Defender odor control covers contain volatile organic compounds at their source. Low profile structurally supported covers minimise emission treatment volume to reduce the cost of air filtration equipment. Eliminate the ongoing expense of applying costly odor control chemicals through atomiser and misters.
---
Storm tank cleaning system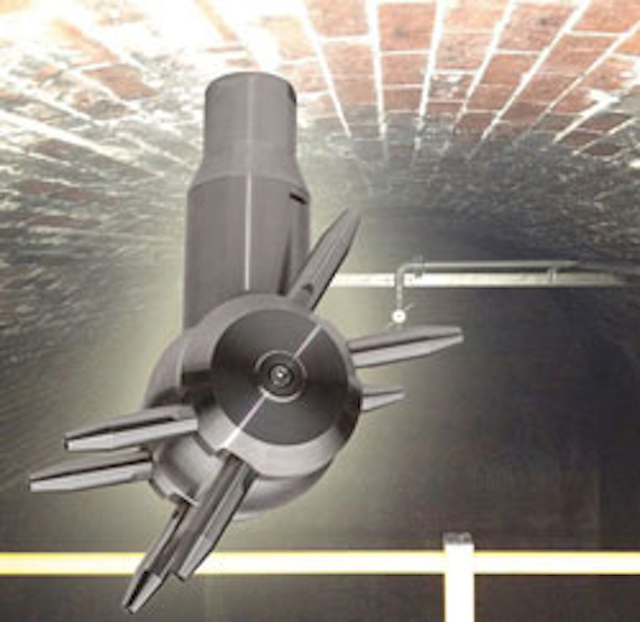 Spray nozzle specialists BETE has introduced its HydroWhirl Storm blaster - an automated storm tank and screen cleaning system. This system is expected to be used by water utility operators where storm tank cleaning and screening can often be an expensive, labour intensive process. The Storm Blaster can be configured to deliver high-impact cleaning to between 80º and 180º downward spray pattern. This and the combination of its twin head, 8 nozzle design, results in powerful cleaning to storm tanks up to 20 metres in diameter with a cleaning cycle of under 10 minutes. The 4 nozzle variant can clean tanks up to 30 metres in diameter with cycle times as low as 15 minutes.