Moldova Down but Not Out Partnerships as the Pathway Forward
Despite European Union aspirations, Moldova remains the poorest country in Europe. Nearly half of the population in rural areas lack access to drinking water.
Sep 1st, 2013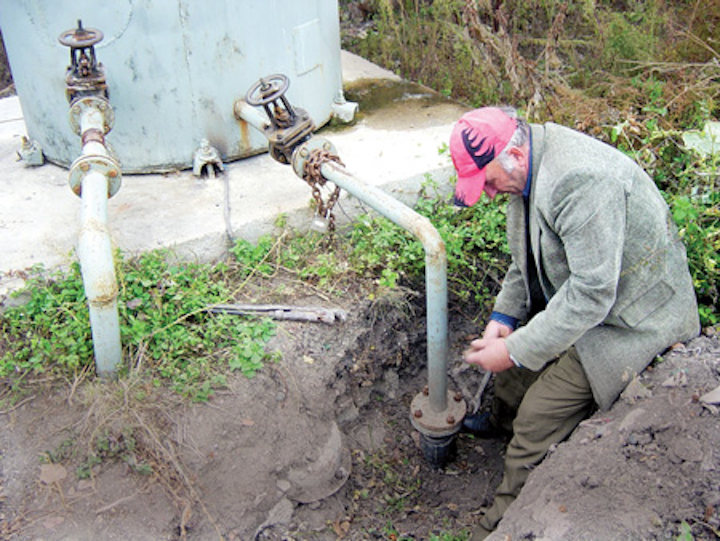 Despite European Union aspirations, Moldova remains the poorest country in Europe. Nearly half of the population in rural areas lack access to drinking water. Funded pilot projects show that water and sanitation services can be improved. So what's holding back the country and what opportunities remain for the global water sector?
by Jeremy Josephs
It's clearly not something to boast about. But the fact of the matter is that the Republic of Moldova – landlocked and sandwiched between Romania and Ukraine – is the poorest country in Europe.
Take any poverty indicator you like – the United Nation's Development Program, the Human Poverty Index, child poverty, rural poverty – and Moldova will be up there, alas, taking its reluctant place on the poverty podium. And it will come as no surprise to discover that deprivation and decline likewise loom large when it comes to detailing the history of the fledgling republic's water supply and sanitation services.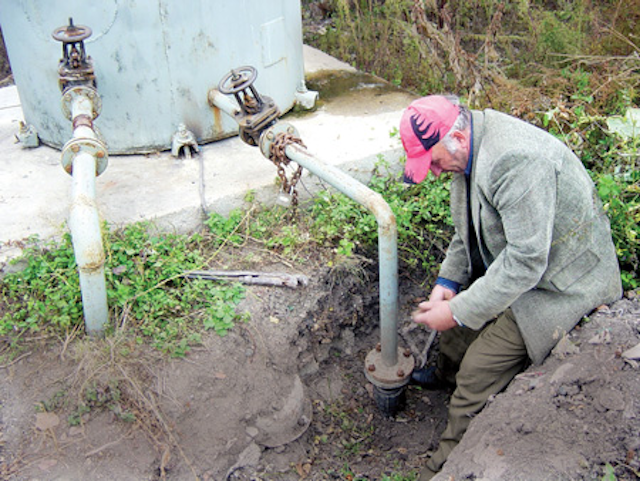 Hands on: an internal audit revealed that over 60% of the villages' wells contain specifc substances, more precisely oil products in large quantities, thereby water sources are prohibited from being used for drinking
The statistics make grim reading indeed: only a third of the country's population of 3.6 million have access to safe drinking water; less than half to any kind of sanitation system at all. And where there are systems up and running, the story is one of poor maintenance and post-Soviet centralised neglect – so much so that around 10% of samples from urban water supplies (which function for only two to 16 hours a day) are contaminated with coliform bacteria.
Operation costs are high and collection rates low, with an economic environment not assisted by the fact that the country scores poorly on Transparency International's ('The Global Coalition against Corruption') list of criteria which include their notorious 'bribe payers index'.
A couple of years ago the government gave the green light to the Implementation of the Human Right to Water and Sanitation in Moldova, and began work on a grand international Protocol on Water and Health. But like many such fine declarations, their good intentions have yet to make any impact on the ground.
It is therefore perhaps as well that aid has been to hand. The Swiss Agency for Development and Cooperation (SDC) has been at the forefront of international assistance for over a decade now.
Why? "Because", as Veronique Hulmann, who heads up SDC's Commonwealth of Independent States (CIS) Division explains, "More than 45% of the population, especially in rural areas, have no access to drinking water. Then, secondly, because the national authorities estimate that it would take 2.3 billion Swiss francs ($2.5 billion) to upgrade the country's water and sanitation infrastructure."
European Union Aspirations
The SDC had provided small decentralized water supply systems, EcoSan dry toilets for schools and households, and wastewater treatment plant constructed wetlands managed by local water associations in the districts of Hincesti, Nisporeni, Ungheni, Straseni and Ialoveni. Tens of thousands of people benefited. Some of these projects were co-financed by the Austrian Development Agency, which classifies Moldova as "a focal country of Austrian aid to Eastern European Countries", as the Austrian Foreign Ministry puts it.
"Because over the last few years Moldova has been steering an increasingly pro-European course, seeking rapprochement to Euro-Atlantic structures."
And it's true that Moldova currently aspires to join the European Union and has implemented its first three-year Action Plan within the framework of the European Neighborhood Policy of the EU.
The country's Prime Minister Vlad Filat puts matters thus: "I want us to rejoin the EU family of nations to which we once belonged. Historically, culturally and geographically we are a European nation. We have belonged to Europe for hundreds of years and that is why we want to rejoin it."
Moldova's application is likely to remain precisely that - aspirational in nature - for the time being, at least.
Heather Grabbe, from the UK's Centre for European Reform, describes the current impasse rather bluntly: "Moldova", she says, "is simply too poor for the EU to contemplate offering membership any time soon."
All of which means Moldova will continue to rely on outside aid.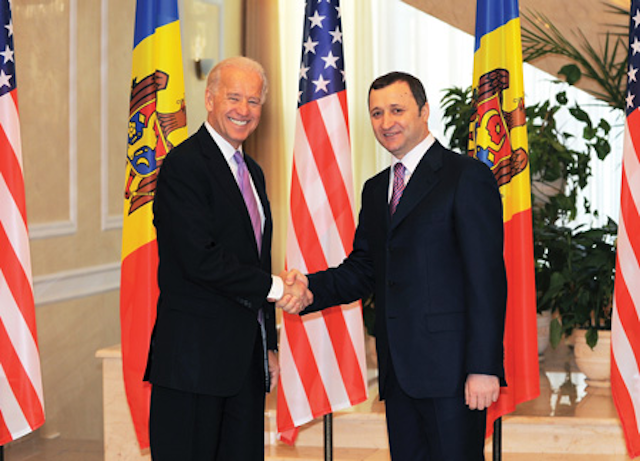 EU ambitions: Moldova's Prime Minister Vlad Filat (right) has said his country is historically, culturally and geographically a European nation.
Pilot water project
The World Bank's International Development Association (IDA) financed a Pilot Water Supply and Sanitation Project with a view to improving the quality, efficiency and sustainability of water supply and sanitation services. Five utilities in five towns were selected to participate.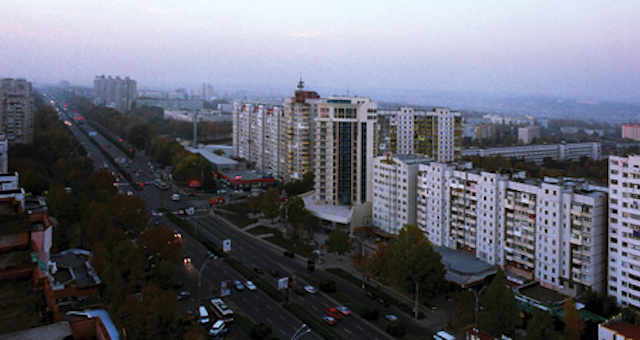 Post soviet struggles: 10% of samples from urban water supplies are reported to be contaminated with coliform bacteria
The program had three main objectives: improving the performance and efficiency of water supply and sanitation systems; increasing revenue collections and enhancing the capacity of local water and sewerage utilities.
The early results were promising - in all five pilot utilities, 100% of water samples came to test negative for pathogens, while round-the-clock access to water service was provided in four of the five targeted towns. In Stefan Voda it was provided for 19 hours per day, providing 250,000 people with safer water and more reliable sanitation services in the process.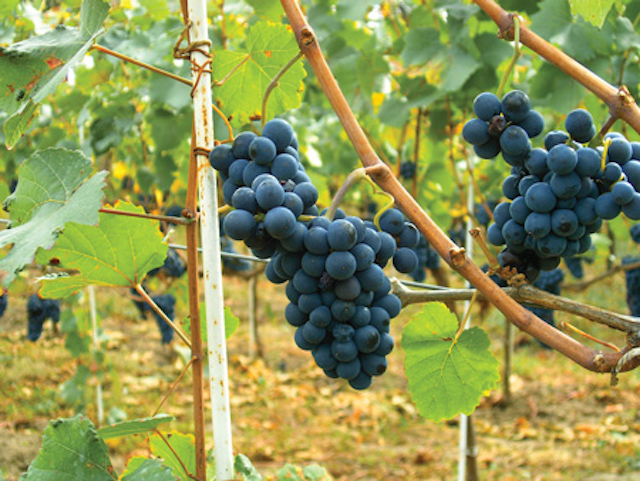 Grape expectations: despite being the poorest country in Europe, lacking suffcient drinking water, Moldova has a wellestablished wine industry
Water losses were reduced by one-third, utility revenues rose as collections recouped up to 95% of billed amounts. It was all a good news story, undoubtedly, but the powers that be in Moldova were perfectly well aware that relying upon external funding or help is certainly no substitute for a well-thought out, long-term, sustainable domestic policy.
Privatisation
This leads to the sensitive question of privatisation. Sensitive because the transition from centrally run command economies to bastions of private enterprise has been – to put it diplomatically – more than a little fraught in a number of the new and emerging post-Soviet states.
A 2011 report compiled by Lena Michel and entitled Opportunities for Change in the Water Supply System of Chi,sin˘au describes the situation: "As the water utilities in Moldova are all still state owned there is basically no domestic private sector involvement.
"However, this is possibly going to change with future public private partnership (PPP) implementation plans. As the pilot project on PPP has just been initiated in the north of the country, the results need to be assessed to see if possible to apply PPPs to the case in (the capital city of) Chi,sin˘au. However, according to the Law on Public Services of Communal Management, the central public administration has the responsibility of partnership promotion, hence public private partnerships between municipalities and private investors or service providers."
Take the example of Veolia Environnement's involvement in Moldova. Several schools were recently renovated with the financial support and technical expertise of the Veolia Environnement Foundation.
In the towns of Molesti, Ialoveni, Sofrancani and Edinet, children were provided with a safe and conducive environment in which to study - a blueprint, it is hoped, for all schools in Moldova. Indoor toilets were installed (instead of wooden cabins behind the school) and an efficient heating system too.
Thierry Vandevelde, executive officer of the Veolia Environnement Foundation, says: "This project is part of a long-standing collaboration and our priority is to provide the children with better access to basic services such as water, sanitation and heating. The involvement of the community in this project was essential to the success and sustainability of the project."
But more cynical observers are already posting negative comments on websites and blogs attempting to reframe this humanitarian relief as early attempts at market entry.
Danube development
The largest part of Moldova lies between the Dniester and Prut rivers. The Prut then joins the Danube before flowing into the Black Sea. And although Moldova has access to the Danube for less than 500 metres (with Giurgiulesti being the only Moldovan port on the Danube). It could just be this slender Danubian connection that could offer some additional optimism for the future.
For a new Danube Water Program, launched this summer at a conference in Vienna (note Austria's involvement again), has been designed to support policy dialogue and build capacity in the water supply and wastewater sector in the Danube region. And it's the concept of best practice which has been singularly lacking in Chi,sin˘au.
For other Danube basin countries – Albania, Bosnia, Kosova and the Ukraine – to name but a few, were hardly shining lights unto other nations when it came to effective river management. And precisely why the World Bank launched a water supply and sanitation sector capacity building program for the eleven countries in the Danube region – Moldova included, of course.
Audit results: difficult and deadlocked
A recent internal audit obtained by WWi concludes that the situation in Moldova has become "difficult and deadlocked."
The audit confirmed that the main objective of gradually increasing drinking water supply "had not been achieved". The most challenging situation was found in rural areas – and the report cited an alarming and specific instance in the villave of Lunga, in the Floresti district.
"Over 60% of the villages' wells contain specific substances, more precisely oil products in large quantities, thereby water sources are prohibited from being used for drinking. It is crucial to notice that the village has no other sources of water supply. The same situation was found in the town of Iargara, in the Leova district."
The audit was the bearer of additional bad news: "At the same time, even though it was set as a priority the construction of the wastewater treatment program in Soroca and Rezina with deadlines - 2006-2009, it did not start any so far [sic]".
Old habits die hard but maybe change is indeed in the Moldovan air. Further to Moldova's Human Rights Council resolutions 16/2 of 2011 and entitled "The human rights to safe drinking water and sanitation", the Government has now adopted a decision to "support cooperation between public and private sectors in water and sanitation services by initiating PPP projects to supply water in northern and central cities".
It has said that the Soroca-Balti Aqueduct was proposed as the basic objective to develop public-private and operating capture, processing, transport and distribution systems of drinking water, as well as the collection and treatment of wastewater in Balti and in towns in the districts of Soroca, Drochia, Floresti, Rascani, Sangerei and Telenesti.
So it's not all doom and gloom in Moldova's water sector: the Safe Water and Sanitation for All initiative, organised by the NGO Ormax, recently scooped an award. It won the 2013 United Nations Water Best Practice Award Category 2 "for best participatory, communication, awareness-raising and education practice through partnerships between local people and the Moldovan authorities."
The UN report noted: "This strategy of partnership was sent to the Ministries of Environment and Health and some of the proposals were integrated as effective tools in the national strategy for water protection."
So, partnership as the blueprint for a brighter water sector future for Moldova? It's surely not just NGOs who are manifestly hoping that this will indeed be the case.
Jeremy Josephs is a freelance contributor for WWi magazine. For more information, email: tomf@pennwell.com.