World News
Collection of water and wastewater new headlines from the world

Sep 1st, 2013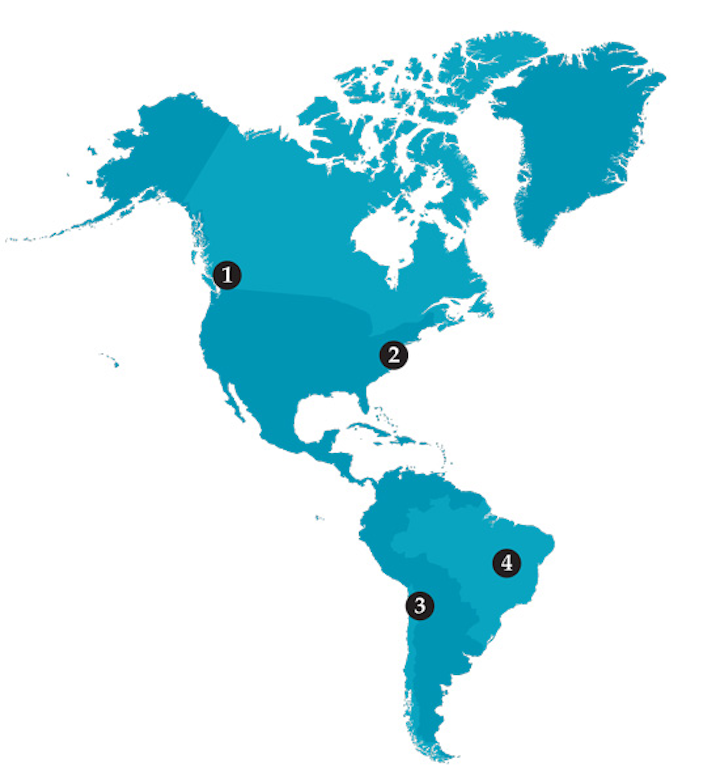 Vancouver
Canada's first commercial nutrient recovery facility has been opened at the City of Saskatoon's wastewater treatment plant, in partnership with Ostara. The installed CAD$4.7 million system will recover 75% of phosphorus and 10% of nitrogen from the wastewater to produce 730 metric tons of fertilizer per year. The build up of such nutrients in the form of concrete-like struvite can cause operational issues in WWTPs, such as choking process equipment.
New Jersey
New Jersey American Water's $3 billion refurbishment of the Pottersville Sewage Treatment Plant has been given the thumbs up by the Department of Environmental Protection with a consent order being lifted. The renovation included new ultraviolet disinfection units, a disk filtration system and new aerators. Planting more than 600 native plant species, the company was credited for its improvement work to the local habitat.
Chile
A new 2.5 m3/second seawater desalination facility is being built to provide water to BHP Billiton's Escondida mine in Chile, at an investment of US$1.97 million. The project will ensure continued water supply to Escondida, as water use increases upon completion of the 152,000 tonne per day OGP1 copper concentrator. The facility will be commissioned in 2017 and will include the development of two pipelines, four high pressure pump stations, a reservoir at the mine site and high voltage infrastructure to support the system.
Brazil
Brazilian energy company Petrobras has contracted Veolia Water Solutions & Technologies Brazil and Veolia Water Americas to design, build, own and operate a processing unit that will recycle oil back into refining production processes. The oil-bearing secondary material processing unit will be delivered to the Alberto Pasqualini REFAP Refinery located in Porto Alegre, South Brazil, which is the sixth largest of Petrobras' refineries.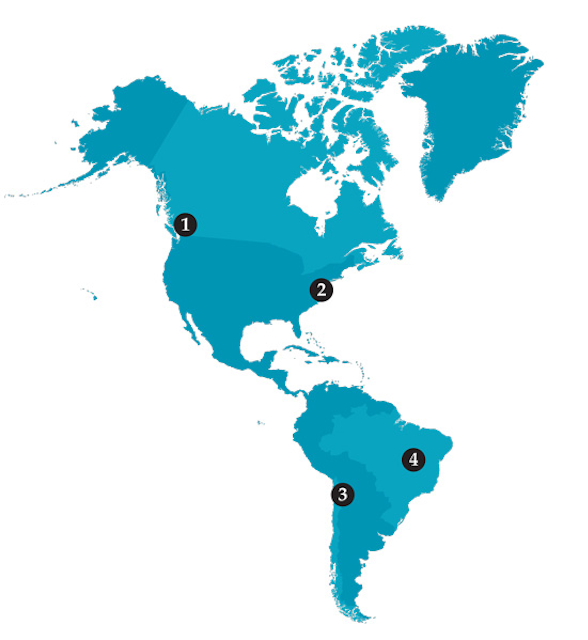 UAE
A tender has been issued for consultancy services on a new 68,000 m3/day seawater reverse osmosis desalination plant by the Federal Electricity and Water Authority (FEWA). FEWA said bids must be from "internationally reputed" consultants with 10 years experience on desalination plants in the GCC with a capacity of at least 45,000 m3/day.
Iran
Wasco, Iran's water supply company, has issued a tender for the pre-qualification of companies for the construction of the country's $1.14 billion major water transmission line in the south east of the country, according to MEED. The PCF (procurement, construction and finance) project includes a 285 km pipeline to transport 110 million m3/year through seven pumping stations.
Cyprus
The country's fifth desalination plant with a capacity of 40,000 m3/day has been inaugurated. Located at the port city of Limassol, the 50 million euro plant will be operated by the international division of national Israeli water company, Mekorot. Together with its joint efforts on the Larnaca plant, the firm helps contribute 40% of the island's water consumption.
Durban, South Africa
South Africa's eThekwini municipality in the coastal city of Durban may build the country's first large scale desalination plant. A newly released Second National Water Resources Strategy states that "the desalination of seawater, on a large scale, is imminent". The largest facility in the area to date has been the 15,000 m3/day SWRO Mossel Bay plant, operating since 2011.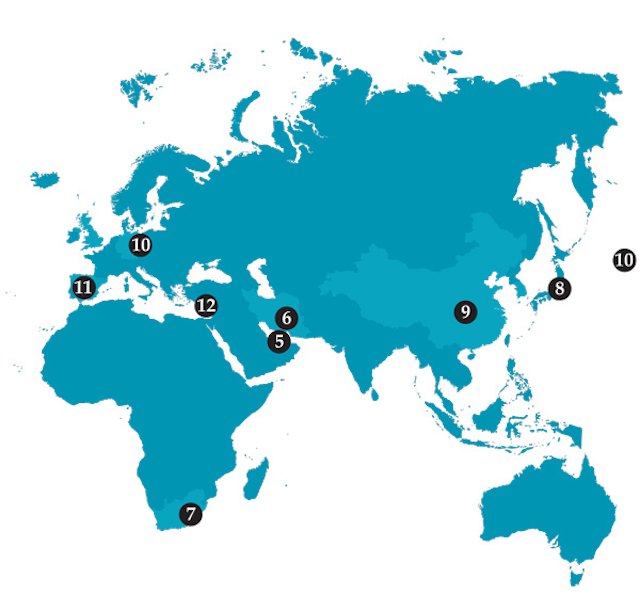 JAPAN
Japan's government is set to spend nearly $500 million to control radioactive water at Tokyo's Electric Power Co.'s (TEPCO) devastated Fukushima nuclear power plant.
Industry minister Toshimitsu Motegi told reporters that the money would be spent on building a wall of frozen earth around damaged reactors to prevent groundwater mixing with water being used to cool melted fuel rods.
Remaining funds will be used to upgrade water treatment systems on the site.
Spain
Aqualia's All-gas project has grown its first crop of algae biomass using wastewater nutrients after a two-year trial was started in 2011. Alcohol, oils (which account for around 20% of the biomass) and other chemicals are extracted from the algae for downstream biofuel production. Once fully operational, it's anticipated the process could yield 100 tonnes of algae per hectare per year, over a 10 hectare site.
Germany
The country's higher than European average charge per cubic metre of drinking water and wastewater (5.34 euros) has been making life difficult for the private sector, reported business newspaper Handelsblatt. Suez Environnement CEO Jean-Marc Boursier reportedly told the paper that as public authorities control 92% of the domestic market, it's driving private operators out of the country.
China
The Qingdao Hua Xuan Water Company has been granted 7.8 million yuan ($1.3 million) in government funding for the development of its desalination equipment production line, according to China Daily. The 10,000 m2 facility, including a testing centre, workshops and laboratory, will be used to produce the company's reverse osmosis membranes.