Technology Round-up: Corrosion Control
Collection of product and news announcements focused on Corrosion Control

Mar 1st, 2013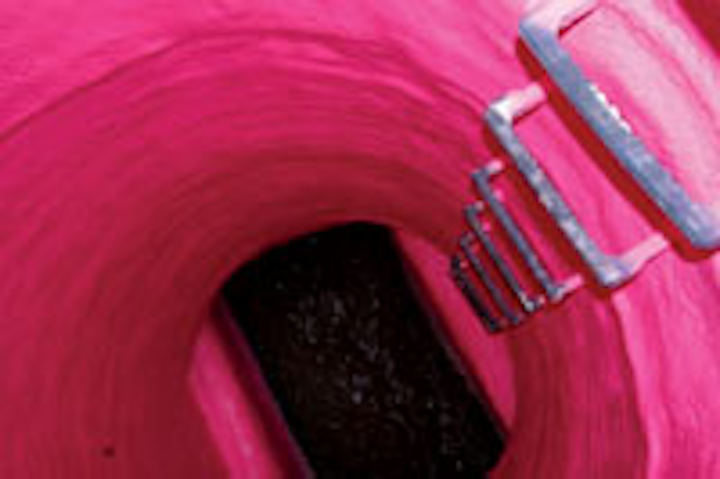 Protection for wastewater structures
Patented SpectraShield liner is a spray applied layered polymer system that is used to rehabilitate and protect municipal wastewater structures such as manholes, wet wells, or wastewater treatment plant facilities. Following structure cleaning and preparation, the multi-layered system is spray applied at elevated temperatures, creating a strong bond and curing quickly allowing a rapid return to service. SpectraShield stops groundwater infiltration, prevents corrosion, can be installed in any shape or configuration, and has a 10-year warranty.
Chemical resistant high-strength barrier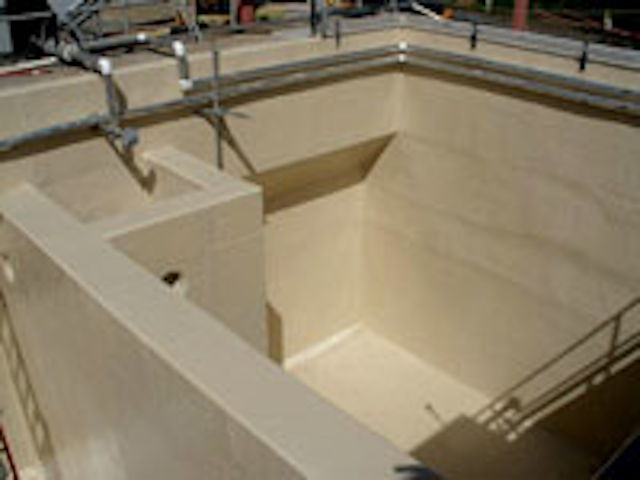 Sauereisen's SewerGard No. 210X, exhibits compressive strength exceeding 15,000 psi and elongation of 12.9%. Wherever extreme corrosive conditions exist, it can be used as a stand-alone, high strength lining that enables high build capabilities, while providing a chemical-resistant barrier for concrete, masonry, brick and steel substrates. As a 100% solids epoxy polymer, No. 210X is specified to protect infrastructure throughout the wastewater industry including: manholes, lift stations, tankage, structural steel, and secondary containment. Installation is easily completed using airless spray equipment, plural component spray equipment or hand-applied by roller.
Basket strainers for corrosive environments
Hayward Flow Control had launched its Platinum GF-PP (Glass Filled Polypropylene) SB Series Basket Strainers which it said are suited to waste and water treatment applications in corrosive environments.
With this new material offering, the SB Series expands the range of piping application for protecting critical piping systems components such as pumps, filters, flow meters, from particulate and debris.
The Platinum GF-PP SB Series are available in sizes ½" - 4", with true union threaded or flanged end connections. The vessels feature a maximum pressure rating of 150psi at 70°F non-shock, with maximum service temperature of 240°F. With the Platinum GF-PP housing and PP strainer basket, it is ideal for both robust chemical service as well as sensitive media systems.
Other features include:
• Platinum GFPP Construction
• FPM or EPDM O-Rings and Seals
• Ergonomic Hand-Removable Cover
• Liquid Displacing Cover Design
• External Cover Threads
• In-Line or Loop Connections
• Integral Flat Mounting Bases
• PP Strainer Basket Standard
• 1/32 Perf PP Baskets Standard for 1/2" - 1" Sizes
• 1/8 Perf PP Baskets Standard for 1-1/4" - 4" Sizes
• Backed by Hayward's Exclusive 2 Year Warranty.
Additional options include Duplex configurations for higher flow rates, Stainless Steel, Monel, Titanium and Hastelloy strainer baskets, Stainless Steel baskets with mesh liner, and pressure differential gauges.
Typical applications or installations include but not limited to waste and water treatment, chemical transfer and processing, aquatic and animal life support systems, food and beverage, pharmaceutical, pulp and paper, mining, marine and other corrosive environments.
Lining systems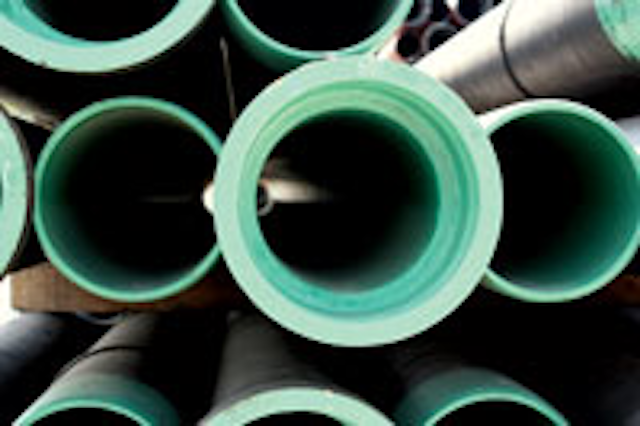 Tnemec's Series 431 Perma-Shield PL is a high-performance, ceramic-modified epoxy lining for ductile iron and steel pipe. Formulated for the most aggressive sewer environments, it offers advanced permeation, abrasion, and chemical resistance. It can withstand 2500 psi hydrocleaning, and its light green color makes it easy to inspect.
Low freezing point protector for metals
Environmental factors such as temperature play a major role in the selection of materials for corrosion resistance. Theoretically, they should always be applied under the best of conditions. But practically, these ideal conditions are seldom available for application, shipping, or storage of material.
Successful cold temperature applications can be greatly enhanced with the proper Cortec product designed for low temperature use; assisted by the technical support from our accredited Laboratory. VpCI-337 Winterized has a lower freezing point for the convenience of application and storage in cold temperatures. VpCI-337 is effective on ferrous and non-ferrous metals as well as aluminum, plated steels, and copper. VpCI®-337 is consistently successful in providing protection to the basic metals, metalworking, and packaging industries.
Odor, corrosion control
Anue Water Technologies has completed 45 pilot studies throughout last year of the FORSe 5 odor and corrosion control system. Oxygen and ozone are generated onsite and infused into a recirculating untreated stream and returned into the force main or within a lift station.
Models are available to address flows from 15,000 gallons per day to 35 mgd. They have shown to be effective with sulfide levels up to 26 mg/L of concentration.
The systems are microprocessor controlled with communication interfaces allowing remote monitoring and control.