Europe
Collection of water and wastewater new headline form Europe.

Mar 1st, 2013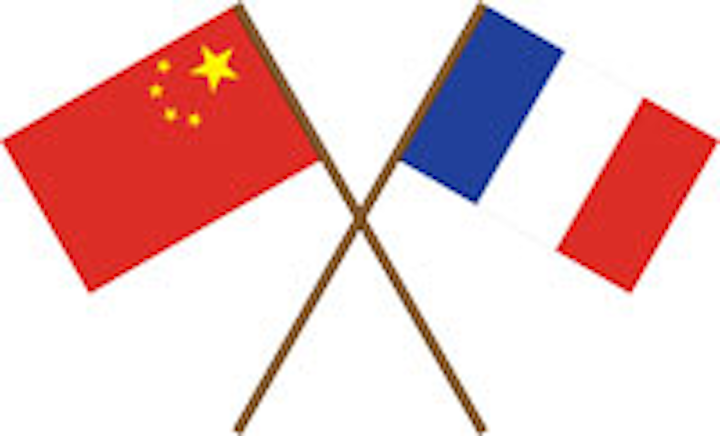 FIELD NOTES
Study launched to help depollute the Mediterranean Sea
A study to prevent, abate and combat pollution of the Mediterranean Sea will be conducted by the UfM Secretariat. The aim is for the results and findings of the study to contribute to the comprehensive assessment of the current situation of depollution in the Mediterranean.
Entitled "Update priority investment portfolio for protecting the Mediterranean Sea from Pollution", the main purpose of the study is to update investment needs towards pollution reduction targets in the perspective 2020-2025.
The UfM study will complement two other studies conducted in parallel by the United Nations Environment Programme - Mediterranean Action Plan (UNEP-MAP) and the European Investment Bank (EIB) with an aim to evaluate the implementation of depollution projects in the Mediterranean.
They will provide recommendations on the way forward, taking into account the need for coherence, synergy and joint effective action among different actors and their respective programmes and initiatives in this field. The outputs of the three studies will contribute to revise the UNEP-MAP Depollution Strategic Action Program and National Action Plans as well as to define the second phase of H2020 initiative.
---
International standard for business water reduction launched in UK
The Carbon Trust has launched what it called the world's first international award for water reduction in a bid to catalyse business action on measuring, managing and reducing water use.
It is hoped this will fundamentally change businesses' sustainability benchmarks and the way they are viewed by investors, stakeholders and customers.
In developing the methodology for this new award the Carbon Trust worked with Sainsbury's, Coca-Cola Enterprises, Sunlight and Branston; with all four companies adopting the Carbon Trust Water Standard.
Interviews with 475 senior executives of large companies in the UK, USA, China, South Korea and Brazil found that only one in seven of those businesses has set a target on water reduction, or publicly reported on water performance.
Of those businesses that do see water as a priority risk, two-thirds listed water availability as an issue, although this figure was significantly higher in countries such as China (78%), Brazil (74%) and South Korea (75%). 86% were concerned that legislation is hovering on the horizon, as governments around the world assess the vulnerability of water resources, and review their policy on water scarcity.
To achieve the Carbon Trust Water Standard organisations must:
- Measure water input from mains supply, surface water abstraction, groundwater abstraction and rainwater collection.
- Measure water output as trade effluent.
- Demonstrate reduction in water use over time to both water inputs and trade effluent. This can be done either in absolute terms, or in water intensity reduction in relation to turnover or product.
- Achieve a passing score of 60% on a qualitative assessment of water governance, measurement and management. This assessment includes a site visit.
---
Osmotic power pilot plant to generate 2MW in Norway
IDE Technologies has entered into an agreement with renewable energy company Statkraft to develop a 2 mega-watt Osmotic Power Generation pilot plant in Sunndalsøra, Norway.
Osmotic Energy is a method for producing energy from the mix of fresh water and seawater. Estimates suggest osmotic power alone has a global potential of 1600 to 1700 TWh – the same as China's total electricity consumption in 2002.
The process works whereby fresh water and salt water are separated, divided by an artificial membrane. Salt molecules in the seawater pull freshwater through the membrane. This increases pressure on the seawater side, which can be used in a power generating turbine. Under the agreement, IDE will design and later purchase and construct the pilot plant, which will be based on existing technology used in desalination and other industries. Membranes for the facility are likely to be sourced from supplier Nitto Denko/Hydranautics, after Statkraft signed an agreement back in June 2011.
As part of this new agreement, IDE will design the energy recovery system and the fresh water and seawater pre-treatment. On the Sunndalsøra development, Statkraft said freshwater for the pilot facility can be collected from the outlet tunnel from the Aura power plant, while seawater can be pumped from a depth of 40 metres further out in the fjord.
Statkraft opened its osmotic power prototype facility in Tofte, Norway, which has been operating since 2009. The facility is also used for testing components.
---
French UV firm
gets ballast treatment approval
BIO-UV has been awarded the Type Approval from Bureau Veritas, mandated by the French government, for its BWTS BIO-SEA. This was through the International Convention for the Control and Management of Ships' Ballast Water and Sediments (a.k.a. BWM Convention) and in accordance with the G8 IMO Guidelines.
According to the company, it took three years and three million euros in R&D to reach this stage. Environmental testing (temperature, humidity, vibration, inclination, power, variation, and failure, EMC) was successfully performed in 2011, as well as land-based tests at DHI facility in Denmark.
BIO-UV carried out its shipboard testing in 2012 on two container ships equipped with different filters, at 1000 and 500 m3/h and on different trade routes (Korea/China/Indonesia and North Europe/America/Australia).
---
French-Chinese partnership to deliver Shuanglui wastewater treatment plant
The Sino French Water Development Company, a 50% subsidiary of SUEZ ENVIRONNEMENT, and Sichuan Dayi Water Company formed a new joint venture, Shuangliu Dayi Environmental Company Limited.
Under a 25-year strategic partnership, Sino French Water will hold 65% of the units in the new company and will jointly manage and operate eight wastewater treatment plants located in rural areas in Shuangliu County with Shuangliu Dayi. The partnership will also involve the construction, management and operation of the Shuangliu Maojiawan wastewater treatment plant, which will have an ultimate capacity of 250,000 m3 per day. The plant will primarily serve industrial and commercial customers and the residents of the new Tianfu Urban Area, which is expanding rapidly.
The projects as a whole are expected to generate revenues of around €156 million for the joint venture over the 25-year period. More broadly, the aim of the 25-year partnership is to broaden the cooperation between both parties on new Dayi Water projects in Sichuan Province. China's 12th Five-Year Plan identifies Tianfu as one of five key development areas in South-West China.