Entering the Dragon: How To Do Business in China
China's economy is growing at a breakneck pace. While this rapid development has lifted hundreds of millions of people out of poverty, it has also taken a heavy toll on the environment.
Jan 1st, 2011
Strict pollution and consumption reduction goals in China will create huge demand for international companies to offer their expertise. How do they go about accessing this lucrative and politically difficult market? Matthew Sullivan and Sarah Burnham offer an overview of China market entry challenges and potential solutions for foreign water companies.
China's economy is growing at a breakneck pace. While this rapid development has lifted hundreds of millions of people out of poverty, it has also taken a heavy toll on the environment. This fact is nowhere more evident that in China's challenge to provide its citizens and industries with clean and plentiful water.
In July, 2010, the Chinese Ministry of Environmental Protection reported that less than half of the water from the country's major rivers and lakes was safe for drinking, while only 26.4% was seen as fit for agricultural and industrial uses. The remaining 24.3% was deemed unusable. China is currently facing a clean water crisis in addition and beyond the challenges caused by drought, flood, and distribution networks it also faces. The scope and scale of these obstacles has necessitated the central government to invest a great amount of time, energy and capital to encourage the growth of clean water solutions throughout the country.
The government's increasing regulations in a wide range of industries, as well as their focus on limiting water consumption are growth drivers for advanced relevant water technologies.
| | |
| --- | --- |
| | |
| pre-treatment | post-treatment |
Shuikoushan non ferrous metal factory in Hunan Province, China where a US company, Kaselco, sold and installed its wastewater treatment technology.
As proof of the government's further and ongoing focus on clean water, the start of October 2010 saw eight new regulations regarding discharge standards of water pollutants come into effect across a range of industries including: ceramics, yeast, starch, printing ink, aluminum, lead and zinc, copper, nickel and cobalt, and magnesium and titanium. In addition, the 12th Five-Year-Plan (2011-2015), is expected to include and build on the two main water related goals from the 11th Plan (2005-2010): to reduce water use and water pollution.
According to the Ministry of Water Resources, by 2015, China's annual water consumption will be limited due to new government regulations. Many of these limitations will be imposed on industrial and agricultural water use and water required by industry will have to come from rivers that meet cleanliness standards. These pollution and consumption reduction goals will drive a large demand for technologies and products that will help companies meet the evermore rigorous standards. As a result, international companies with unique water related technologies will find no shortage of opportunities in China in the coming years.
In order to tap into the growing market for advanced water products and technologies in the Chinese market, companies must have an effective market entry strategy. In particular, they will need to plan how they will establish a presence in China, build government relationships, bid for projects, conduct demo projects and develop a network of distributors.
Entering the Market
As with any company seeking to market and sell in China, water companies must decide on how they will enter the Chinese market. Companies may decide to register their own company in China or engage a consulting or trading company which can conduct sales and marketing on their behalf. They may also choose to not set up a presence at all in China but instead find distributors and bid for projects on their own.
However, in our experience, the size and complexity of China's market make it very difficult for foreign companies to effectively conduct business in China without a full-time presence here. This fact is especially true for companies with advanced water technologies as they will need technical staff to work on their behalf full-time in order to provide the technical support needed for projects, distributors, and potential customers.
If a company is serious about conducting business in China, it must be willing to commit both monetary and time resources needed to conduct business here.
Government Relationships
One aspect of doing business in China, for which having an on-the-ground presence in China is particularly important, is developing government relationships. If a company, especially in the industrial sector, is looking to sell to government agencies, State-Owned Enterprises (SOEs), or even private companies; having strong government relationships are crucial to successfully conducting business in China. To effectively develop government relationships it is necessary to have your local staff spend time getting to know Chinese counterparts in the strategic government offices. For water companies, the Ministry of Environmental Protection and the Water Resources Ministry are key government agencies with which to cultivate a strong network of support. These agencies have both national and provincial offices throughout the country.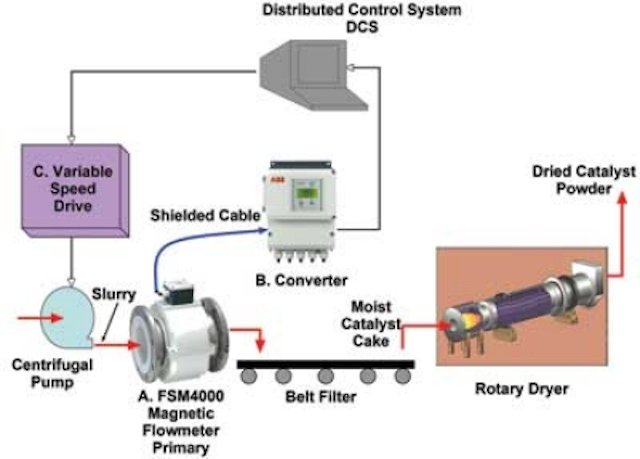 China can be a very price sensitive market and advanced, foreign water and wastewater technologies mean they command a high price
Project Bidding
Water companies looking to bid for projects in China will almost certainly need a strong network with the government and local staff to be successful. By developing government relationships in different regions, companies will have a better chance of learning about potential projects. Once the bidding process has begun, foreign companies often hold the advantage of having superior technologies over their local competitors. However, when bidding for projects, having the best technology alone will not be enough. The lack of transparency in the bidding process can prove to be a challenge for foreign water companies. Companies should hire Chinese staff or engage local sales agents to represent them in the bidding process. Such a presence will help demonstrate that a company has the capability to complete a project in China. In addition, local knowledge of Chinese culture and business practices will enable Chinese staff to illuminate the complex and opaque bidding process for foreign companies.
Demo Projects
Before companies can win a project or complete sales in China, they will often be asked to perform a demo. Such projects are usually needed when selling to government agencies or SOEs. This is because government officials will want to see evidence that a technology can perform well before they invest a large amount of public money on it. In China, such demo projects are almost always performed at the cost of the supplier. Although this business practice may be different from what companies are accustomed to at home, companies should realise that it is essential to accept this part of the business process if they want to secure major projects in China.
For example, it has been known that US firms with a strong technology potentially lose the chance at major government projects because of their hesitance to perform a demo project. Companies should not underestimate the importance of demos when selling to government-controlled entities. Not participating in this step of the process could result in the loss of major business opportunities.
Distributors
Other water companies, particularly in the residential sector, may seek to sell their products and technologies through distributors and sales agents in China. There are a plethora of potential distributors in this industry so it is important to identify the most capable ones for your company.
Companies will need to spend time to research which are the key players and major distributors in their market. Chinese trade groups in the industry can be good places to start a search for reliable and capable distributors.
Once a company has identified some qualified distributors it is important to meet them to gain an understanding of the quality of their operations. An in-person meeting will help to determine if you would feel comfortable doing business with a company.
When approaching distributors, it is necessary to have a pricing structure and sales contract already in place which can be presented to them. Even after a company has developed a pricing structure, it should have some flexibility with it, as China is a very price-sensitive, buyer's market.
Companies should not be surprised that after they have made their initial contract and pricing offer it takes several rounds of negotiations to finalise a deal. Once again, having a full-time presence in China can make this process more efficient and will also help your company manage the relationship with the distributor during the negotiation process and after the deal is finalised.
Challenges for Water Companies: Pricing
Even while there are bright prospects for US water companies in China, the challenges of cost, intellectual property rights, and bureaucracy and red tape must be recognised by any water business that wants to export to the Chinese market.
As previously mentioned, China can be a very price sensitive market. The advanced nature of some foreign products and technologies mean their price can be relatively high in China. While the higher costs of certain foreign technologies will price them out of some markets here, it should not lead foreign water companies to give up on the country completely.
Many Chinese companies respect and are willing to pay a higher price for high-quality foreign goods. In addition, while costs may be too high in some regions of China, in other more developed parts of the country Chinese companies and SOEs will pay for exceptional international products. Furthermore, companies should consider being an Original Equipment Manufacturer (OEM) in China for all or part of their products in order to drive down costs.
Intellectual Property Rights and Certifications
Like any company that wishes to export its technology to China, foreign water companies should be concerned about intellectual property protection. Even as Intellectual Property Rights (IPR) enforcement has improved in recent years and even if appropriate safeguards are taken, such as trademark and patent registration, there is a risk that technology will be copied.
Recognising this reality and treating it as part of a business strategy, rather than a legal issue, is a necessity for water companies looking to export to China. To stay ahead of IPR violations, companies must ensure that their products remain innovative leaders in their field.
Water companies may need to receive government certification or approval before their product can be sold in China. For example, any product which comes into contact with potable water must be approved by the Chinese Ministry of Health before it can go on the market.
Given the complexity and length of such applications, once a company has decided to enter the Chinese market, it should determine what certifications, if any, are required for its products and begin these applications immediately. Companies should expect that the application process will not always go smoothly and should expect to plan some time for delays.
Companies can lose years of potential sales in China if they are reluctant to apply for such certifications and when they do apply, delays in the application process only prolong the experience.
Water export success
Due to the complex nature of such approval processes it is suggested that companies engage an agent who specialises in these types of applications. When choosing an agent, make sure to visit their offices, check their company's amount of registered capital and speak to at least five references the company can provide.
The complicated nature of the product approval process makes it essential that you have a competent agent working on your behalf to successfully complete such applications.
Exporting water products and technologies to China holds enormous potential for small and large international companies. While selling water products can present some challenges, these issues can be addressed by taking a realistic approach to the Chinese business environment.
By increasing water-related exports to China, foreign companies will not only be expanding their market but also helping to raise the living standards of the Chinese people.
Author's note: Matthew Sullivan is director of business development and communications and Sarah Burnham is business development and communications associate for US-Pacific Rim International (www.us-pacific-rim.net). The organisation has over 10 years of experience assisting foreign water companies sell their products, technologies and equipment in China.
More Water & WasteWater International Current Issue Articles
More Water & WasteWater International Archives Issue Articles