Product Review: Water Sampling & Analytical Equipment
Jan 1st, 2011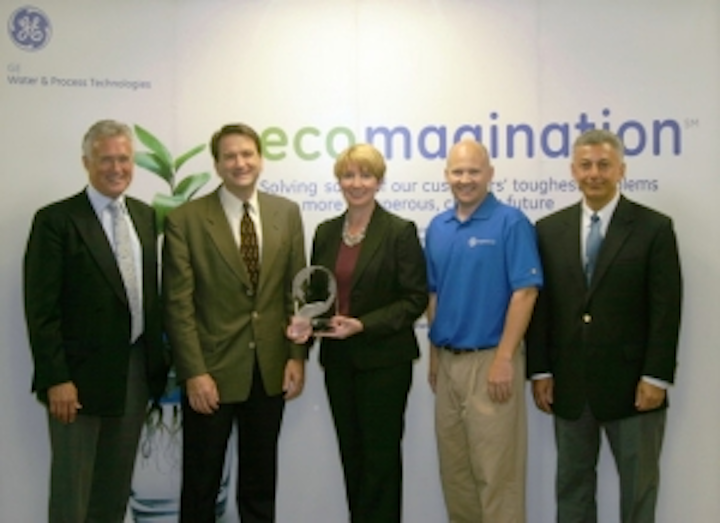 Modular, Self-Cleaning System
The flexible S8000 pH/ORP Platform from Sensorex combines Combining a flat surface self-cleaning pH/ORP (REDOX) sensor along with modular mounting hardware and optional Electronics.
The advanced S8000 pH/ORP Platform is a fully configurable system designed to reduce the cost of pH/ORP measurement in water/wastewater treatment applications. It allows users to purchase only the components they need initially, but allows them to expand measurement capability to meet changing plant requirements over time. It can even cut the number of spare sensors needed, reducing re-order processing labor and sensor expense.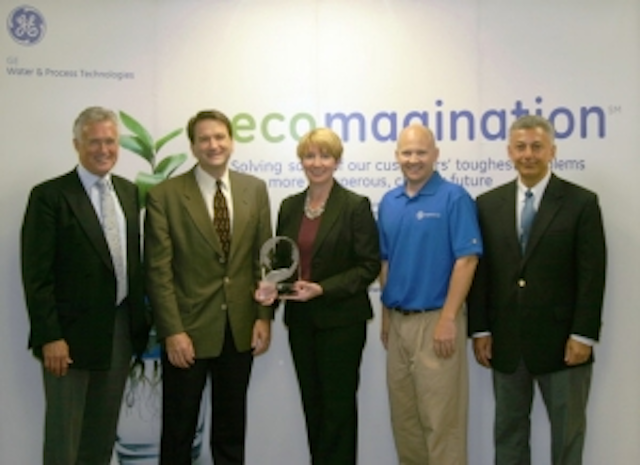 The S8000 aims to provide accurate and repeatable pH/ORP measurement in water treatment systems, which ensures plant effluent meets local, state and federal water quality standards. Precise pH/ORP measurement protects water resources, supports water re-use efforts and helps avoid costly system or plant shutdowns.
The same Sensorex S8000 pH/ORP electrode can be used in either tank submersion or in-line mounting applications to measure pH, HF resistant pH, ORP (REDOX) or low ionic pH. The electrode incorporates Sensorex's double junction ERP technology, which protects the reference in the presence of interacting ions such as proteins, silver and sulfides that interact with silver or chloride. High temperature reference gels also protect against thermal breakdown.
The S8000 sensor cartridge features Ryton® (PPS) parts and Viton® seals in a chemically resistant body to ensure consistently accurate measurements in harsh environments. The proven flat surface self-cleaning technology means less maintenance throughout the life of the product, especially in turbulent flow.
www.sensorex.com
Portable kit for harsh environments
Portable electronic test and measurement technology company Fluke Corporation has introduced the Fluke ScopeMeter® 190 Series II handheld portable oscilloscopes, said to be the first four-channel scopes designed for harsh industrial environments.
These new portable scopes include four input channels which are fully isolated from each other to perform differential floating measurements. The Fluke ScopeMeter chassis is sealed from the environment with no cooling slots or fans to expose the instrument. It carries the International Protection (IP) -51 dust and drip proof rating - said to make it safe enough to use on the "factory floor and in the field". The sampling rate, up to 2.5 GS/sec and 400 pico second resolution, helps users capture electrical noise and other disturbances to diagnose exactly what is going on. With 100 MHz and 200 MHz models, they deliver the bandwidth needed to cover both today's needs, and tomorrow's. Four channels means that users can inspect input signals, output signals, feedback loops, or safety interlocks simultaneously to solve problems such as attenuation, fluctuation, drift as a result of impedance issues or environmental impacts. A high-performance Li-ion battery is designed to keep the Series II ScopeMeter on the job for up to seven hours. An external charger and easy-access battery door makes it simple to swap batteries and extend usage.
www.fluke.com
Rugged nitrate analyzer from ECD
Electro-Chemical Devices (ECD) has launched its HYDRA Nitrate Analyzer System which features a precision nitrate ISE electrode sensor with an integral self-cleaning sprayer.
The HYDRA Nitrate Analyzer System measures the concentration of dissolved nitrate as nitrogen (NO3--N) in water. The sensor uses two electrodes to determine the NO3--N concentration: a nitrate ion electrode and a chloride ion electrode. An optional electrode is also available for pH measurement.
The system's HYDRA Analyzer is configured to periodically actuate a cleaning cycle using the integral spray cleaner in the nitrate sensor, minimising the formation of biofilms or other coatings on the electrodes and keeping maintenance to a minimum. The cleaning cycles feature a user configurable period and duration. During the cleaning cycle the 4-20 mA output is held at either a preset value or the last value.
ECD said the HYDRA Nitrate Analyzer System is especially well suited for municipal wastewater treatment plants but can be used in all types of water treatment applications.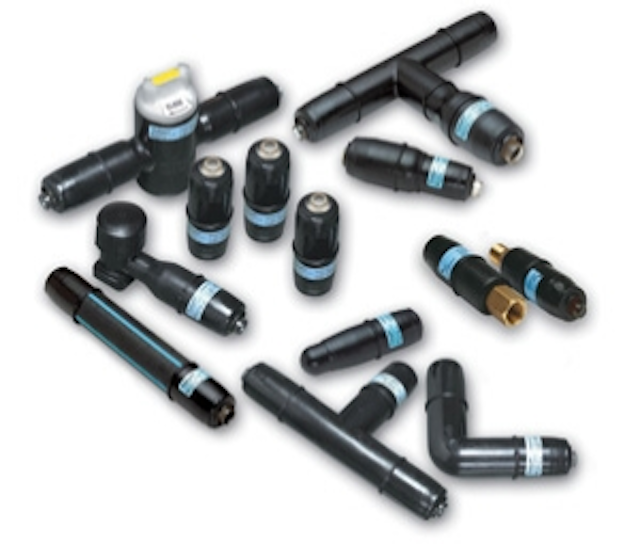 Nitrogen primarily enters a municipal wastewater system as ammonia/ammonium compounds. Nitrification oxidizes the toxic ammonium ion into a much less toxic nitrate ion using an aerobic activated sludge process.
De-nitrification reduces the nitrate ion (NO3-) to nitrogen gas (N2) through an anoxic reaction in the same treatment basin or in a separate anaerobic digester. The NO3--N measurement helps optimize the methanol being fed to the digester, which minimises cost and provides trend measurement of the total nitrogen (TN) in the effluent.
The nitrate ion electrode provides the primary measurement. A second electrode measures the Chloride ions in the sample. The HYDRA Analyzer subtracts the appropriate amount of signal from the nitrate measurement for accurate monitoring. It also detects temperature, and the analyzer provides a temperature-compensation calculation for superior measurement accuracy.
www.ecdi.com
UHPLC hardware agreement
Analytical instrumentation manufacturer Shimadzu has signed a cooperation agreement with Germany-based Molnár- Institute for use of the new DryLab 2010 software and the new generation of Shimadzu UHPLC instruments.
The partnership will see the software acting as a platform for all of Shimadzu's chromatogrpahic systems, including 3D detection technologies.
DryLab 2010 targets method development and applications to run under regulated environment with a special focus on the pharmaceutical industry. The software's reliability rate is said to be 99.8% and several experiments can be modelled based on a set of 12 basic experiments under pre-defined conditions. DryLab can be used in almost all chromatography applications in the lab and is designed to help complete methods in minimal time.
www.fluke.com
More Water & WasteWater International Current Issue Articles
More Water & WasteWater International Archives Issue Articles