Bulgaria's wastewater mission
Although over 98% of Bulgarians have access to running water, the same success cannot be said for the country's sewage network, with only 3.2% of villages connected to a sewage system.
Sep 1st, 2010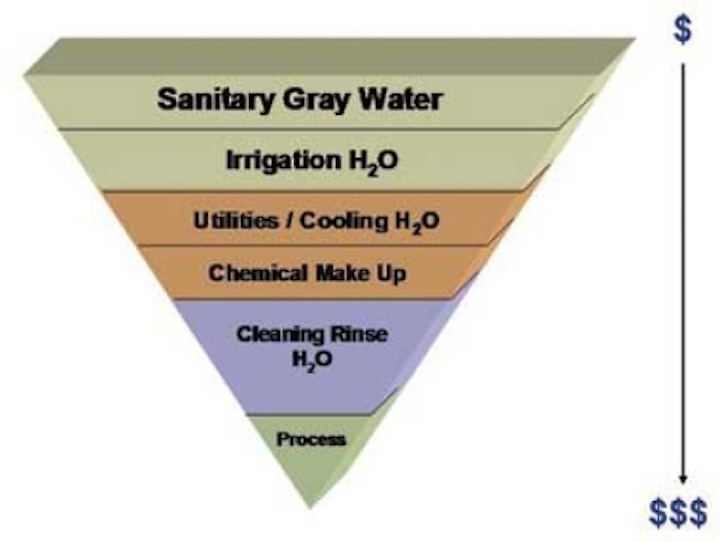 Although over 98% of Bulgarians have access to running water, the same success cannot be said for the country's sewage network, with only 3.2% of villages connected to a sewage system. Stanislava Dimitrova looks at what impact joining the EU had on the region and the challenging wastewater infrastructure targets set out for the future.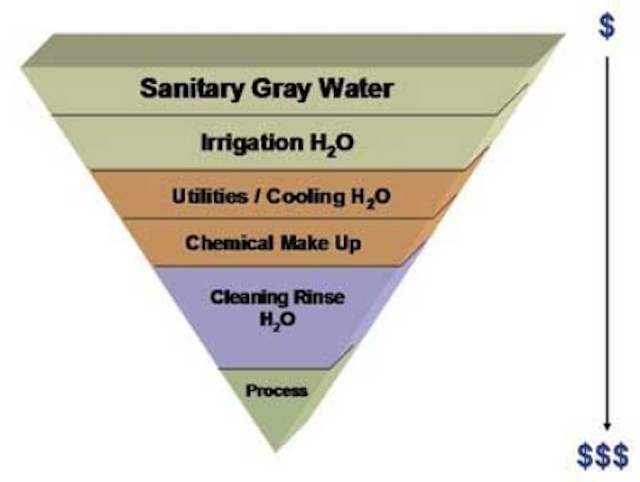 Joining the EU in 2007 meant stricter environmental standards and regulations were imposed on Bulgaria. Funds would have to be allocated for the establishment, improvement, expansion and replacement of its sewer, water supply and water/wastewater treatment facilities.
While the water sector is primarily state-owned, the government of Bulgaria will allow private participation due to recently enacted legislative changes. So what challenges does the country face?
Wastewater treatment requirements
Unfortunately, Bulgaria has one of the poorest records when it comes to water resource availability compared with other countries in Europe. While the water supply infrastructure is relatively well developed and 98.4% of the population has access to running water, the sewage network and the urban treatment plants are unsatisfactory. Approximately, 95% of the towns have a sewer network, but only 3.2% of the villages have access to the sewerage system.
In addition, many existing wastewater treatment plants (WWTPs) do not meet minimum standards under EU directives. The National Program for Priority Construction of Urban Waste Water Treatment Plants and the Implementation Program of Directive 91/271/EEC stipulate that Bulgaria is obliged to build more than 400 WWTPs for populated areas of above 2000 P.E. (population equivalent) by 2014. The deadline will be extended as a result of program delays.
Funding for the water sector will be provided through EU post-accession instruments. Priority will be given to construction of wastewater treatment plants and sewerage networks of areas of more than 10,000 P.E. Currently, the national budget is very limited for developing water infrastructure projects.
Wastewater treatment targets
There are two groups of WWTPs with different deadlines for construction. The first group of cities of more than 10,000 P.E. must have WWTPs constructed by December 31, 2010. The second group of settlements of between 2,000 and 10,000 P.E. - before December 31, 2014. Settlements of less than 2,000 P.E. should have WWTP by December 31, 2014, only if there is existing sewerage network. Settlements with more than 2,000 P.E. must include, at least, biological treatment of wastewater.
According to the Ministry of Environment and Water, 70 urban WWTPs are in operation in Bulgaria of which 14 have only mechanical treatment, and the rest have biological treatment. The 70 urban WWTPs service populated areas contain 5.7 million of P.E., which is 42% of the total population of Bulgaria. The efficiency of the urban WWTP remains low due to incomplete or non existing sewerage systems.
The WWTPs are predominantly on the Black Sea Coast or in the larger cities. The Ministry of Environment and Water imposes stricter rules for water/wastewater disposal in the so-called "sensitive areas" where the WWTPs must have tertiary treatment as well. Most river basin areas and the Black Sea Coast are considered "sensitive areas".
While there are 277 settlements and 3.8 million citizens with access to sewerage network in Bulgaria, there is a need to construct the sewerage network for another 109 settlements, according to the EU requirements. The existing sewerage network needs major rehabilitation or even replacement.
The requirements state that 393 settlements of less than 2,000 P.E. have sewerage networks, of which only nine treat wastewater. There are 411 settlements of 2,000 - 10,000 P.E. Only 15 medium range cities have sewerage networks, and 22 treat waste water to the required levels.
On a larger scale, there are 124 settlements of more than 10,000 P.E but only 14 have complete sewerage networks. Out of these settlements, only eight cities treat wastewater, according to required levels, and 69 do not treat wastewater at all.
The European Union Operational Program on Environmental Protection will provide about 1.2 billion euros for wastewater/sewerage projects while the Operational Program for Rural Development will provide funds for water projects of settlements of less than 2,000 P.E.
Drinking water
Water losses remain a major problem, and vary between 40% - 79% of supply, with an average of 59.5%. Cue opportunities for manufacturers and suppliers. Such figures suggest Bulgaria should be purchasing devices and appliances for leakage detection, reconstruction of the distribution water supply network and water supply system connections and minimisation of water losses.
Despite the high rate of water losses, the water quality in Bulgaria is relatively good with a disinfection process in place for all drinking water in the country.
According to the Ministry of Environment and Water, there is a tendency toward increasing water consumption, which will lead to water deficits in the near future. There is an average of 2,400 m3 of water resources per capita annually.
Some of the main polluters of surface water include domestic water from the urban sewerage system in the big settlements and industrial wastewater, which is discharged untreated into the rivers. Nitrates are the basic pollutants of underground water in all river basins.
So what do these figures all mean for the task ahead? According to the national strategies for the development of the water sector, there is a need to construct 120 drinking water treatment plants. Furthermore, a World Bank report from 2005 estimates seven billion euros are needed for the reconstruction and development of the water supply and sewerage systems in Bulgaria, including 3.2 billion euros for the reconstruction and replacement of the water mains.
Fast facts: water supply status
- Total length of the water-supply network - 72,000 km.

- 11 water reservoirs are in place

- 9,800 water resources for drinking water

- 3,600 pumping stations for water supply.

- There are 55 drinking water treatment plants in Bulgaria with total productivity of 480,506.000 m3/annually
The state budget for these activities is very limited at the present time and the European Union post accession financial instruments provide funds primarily for the construction of sewerage networks and wastewater treatment plants.
Water supply and sewerage companies
There are 50 water supply and sewage companies in the country. Of these, 29 are regionally based, delivering services to a specific district and several municipalities and the rest provide services to a single municipality.
There are 16 water supply and sewage companies with mixed property (51% state owned and 49% municipally owned), 13 water supply and sewage companies are owned 100% by the Ministry of Regional Development and Public Works, and 20 water supply and sewage companies are entirely owned by the relevant municipalities with 100% municipal share.
Currently, the Sofia Water Supply and Sewerage Company concession was transferred from United Utilities in the U.K. to Veolia Water. It is hoped that new legislation will boost water supply and sewerage companies involvement in private participation through public private partnerships.
Future investment
Some of the challenges in the water sector have been delays in the design and construction of the sewerage networks and WWTPs, lack of sufficient data for the design phase of the projects, financing of non-priority projects, partial financing of the projects and non-existing funding for drinking water projects in 2010.
The Ministry of Environment and Water - currently managing the funds under the EU Operational Program on Environment - is trying to move forward with a number of priority projects for Bulgaria. The European Union has granted trust to the current government which has been in power for one year and the Bulgarian Ministry of Environment and Water has committed to spend at least 350 million euros of the EU funds for WWTP/sewerage networks projects until the end of 2010.
The forthcoming private participation in the water utility companies will be innovative for the sector as well. Despite pressing infrastructure challenges, as is common with other Eastern European countries, the future looks bright. Positive forecasts suggest that further funding will be available for drinking water projects in the coming years.
Author note:Stanislava Dimitrova is the commercial advisor for the U.S. Embassy in Sofia, Bulgaria. For further information please email: stanislava.dimitrova@trade.gov.
More Water & WasteWater International Current Issue Articles
More Water & WasteWater International Archives Issue Articles