Post Communism Come Back
Recovering from a legacy of communism and high levels of water pollution, Romania is attempting to catch up with the rest of Western Europe after the country's accession into the EU in 2007.
Sep 1st, 2010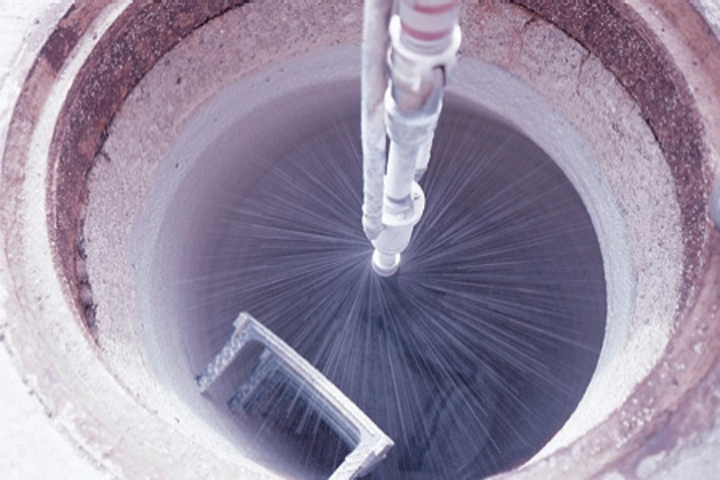 Recovering from a legacy of communism and high levels of water pollution, Romania is attempting to catch up with the rest of Western Europe after the country's accession into the EU in 2007. Maria Cristina Nitoiu looks at the water sector's progress to date and the opportunities that lie within the 15 billion euro market.
Eastern business boom
Romania's natural and human resources continue to prove attractive, and numerous firms are contemplating a business presence in this region. Environment, energy, agriculture, health care, telecommunication and IT are the strongest areas of opportunity for exports and investments. Companies like Exxon Mobil, AECOM, and GE are very active in Romania while others like Ford, Smithfield, Nokia or Cameron have already opened production facilities.
Not much was known about Romania before the fall of the Iron Curtain. Bordering the former USSR, Romania was part of the communist block, and its relations with the Western economies were limited. Things changed dramatically after the Romanian Revolution in 1989, which overthrew the country's communist dictator, Nicolae Ceausescu. After the revolution, a new market was born; one that caught the attention of the entire business world.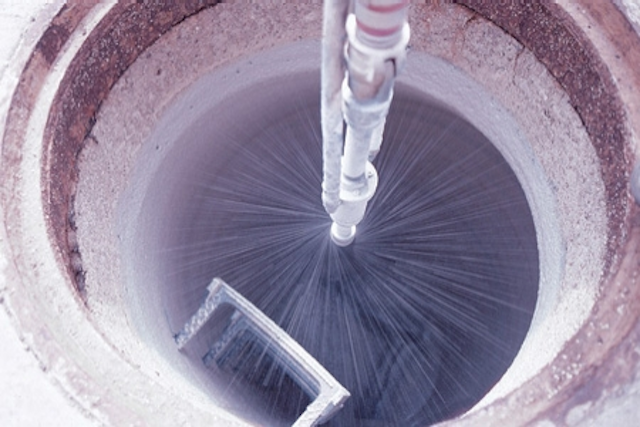 Romania has a population of around 22 million, making it one of the larger European countries. About 10% of the population lives in the capital, Bucharest. Since 2007, Romania has been a member of the European Union (EU); however, it has not yet entered what is called the "Eurozone". While it has yet to officially change its currency (scheduled for 2015), the euro is widely used for external payments in business. 1 Leu (local currency) is approximately four euros, or 3.2 US dollars.
Due to global downturn, the country's economy contracted in 2009 and an eight year period of economic growth quickly turned into a steep contraction of 7.1%. The government and International Monetary Fund (IMF) agreed to a package of assistance in 2009. In light of its positive experience with IMF, Romania expects that this agreement will stabilise the country's finances and reassure investors in Romania.
Water priorities and pollution
The water sector is a priority in Romania's program of reform, modernisation and investment in infrastructure. Romania is endowed with all types of fresh water resources. The highest percentage of fresh water comes from the Danube river basin. There are about 79,000km of water, but only 22,000 km are monitored and used for economic purposes. Despite the Danube source, Romania only records an average of only 2,660m3 water/inhabitant/year - about half the European average (4,000m3 water/inhabitant/year).
This is largely due to water pollution, a legacy of communism and one of the most serious environmental issues in Romania. Waters had been systematically polluted with heavy metals from the mining and ore processing areas, with oil, petroleum products, and phenol around refineries, and drilling rigs. Other pollutants originate from past inadequate agricultural practices. Nitrates can be found in both surface and underground waters as the majority of the farms' existing wastewater treatment facilities require rehabilitation and refurbishment. In addition, individual households do not have sealed collection pits for animal waste allowing the nutrients, and especially nitrates, to contaminate the water.
A snapshot of Romania's water and wastewater sector before the country's ascension to the EU shows that 71% of all wastewater is untreated or insufficiently treated and flows directly into natural receivers. An investigation carried out by the authorities in 2005 revealed that only 492 plants out of 1,310 wastewater treatment plants and storage installations (both municipal and industrial) functioned adequately. Moreover, just 13% of the urban agglomerations with more than 2,000 population equivalent (p.e.) have wastewater treatment plants.
Drinking water network
The situation is similar in the case of drinking water. The supply systems along with the distribution networks are obsolete and significantly damaged. Approximately 75% of the pipes require replacement as they are made of inadequate materials, such as asbo-cement and lead. Another challenge is the insufficient quantity of drinking water, particularly in dry or cold weather.
This is due to unequal distribution of water resources in the country, unsatisfactory level of flow regularization on water streams and significant pollution of inland rivers. Only 65% of the population is provided with drinking water supply and indoor plumbing. This includes 98% of urban population and 33% of rural population, very low ratios in comparison with those in Europe, respectively 96 -100% of the population connected to public water supply network in urban areas and 87% in rural areas. Population benefiting from sewerage services is about 11.5 million inhabitants, 90% being from the urban area.
Among Europe's water markets, Romania is much behind. Its leap into modernity was driven by the country's entry into the EU in 2007. Accession was preceded by a series of government reforms in order for Romania to satisfy the conditions of EU membership. Now the requirements of membership — EU directives — make up one of the driving forces in Romania's program of reform, modernisation and investment in infrastructure, including water and wastewater.
EU requirements and investment
As a member of the EU, Romania is now required to comply with the EU requirements for urban wastewater collection, treatment and discharge. Transition periods have been granted, establishing the following deadlines: 2015 for agglomerations of more than 10,000 p.e. and 2018 for those with a population between 2,000 and 10,000 p.e. In addition, the whole territory of Romania has been declared as a sensitive area and all agglomerations of more than 10,000 p.e. are now required to have wastewater treatment plants providing advanced treatment level (nitrogen and phosphorus removal). Romania also committed to comply with the Directive No 98/83/EC on drinking water quality by 2015. In order to comply with these requirements, the Romanian water and wastewater sector requires significant investments.
The cost assessment for the implementation of the EU water infrastructure directives is about €15.1 billion, out of which €5.7 billion for wastewater treatment, €5.6 billion for drinking water and €3.8 billion for sewerage systems.
Local authorities have prepared an extensive portfolio of projects aimed at accessing the EU Funds within the time frame 2007-2013. This portfolio includes major projects for investment in infrastructure, water/wastewater, waste, heat and floods, with a value of over €4.5 billion. The water and wastewater sector is allotted approximately three billion euros for the extension and modernisation of water and wastewater systems.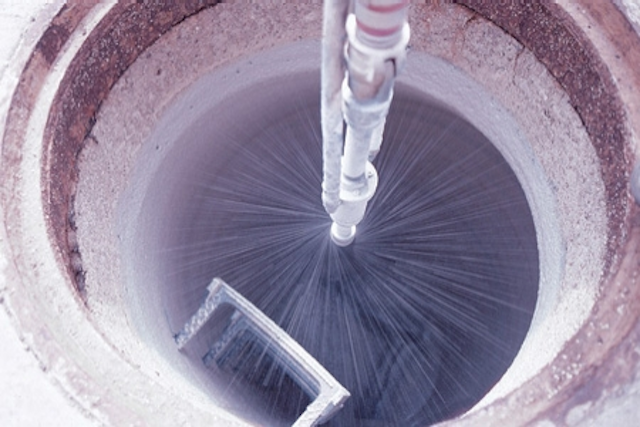 The beneficiaries of these projects are the water companies. After a period of more than four decades of centralised management which had a negative impact on the water services market, Romania decided to return to local autonomy principle through decentralization, transferring the responsibilities for this market to the local public administration. Water and wastewater utilities have been set up as commercial companies with the local authorities acting as the main shareholders. The polluter pays principle applies and the tariffs are structured to cover operational costs as well as some capital investments.
Next steps
Regionalization of the water services appeared as the next logical step to overcome excessive sector fragmentation and to achieve economies of scale. It was another basic condition imposed by EU to create efficient water companies, able not only to absorb EU funds but also to take over operations in those regions where there are no water services.
So far, water operators from 11 counties have been successful in obtaining EU funds amounting to approx. €1.8 billion. The funds are allotted for construction/modernization of water sources, construction/rehabilitation of water treatment plants, extension/rehabilitation of water and sewerage networks, construction/upgrading of wastewater treatment plants, construction/rehabilitation of sludge treatment facilities, as well as acquisition of equipment (metering, laboratory, leakage detection, SCADA etc.).
As the water operators are public utilities, they are required to comply with the public acquisition law that has been already aligned to the European Union standards. For all projects financed by the EU, competitive bids will be organised in order to ensure full transparency. The challenges that the Romanian water sector faces, the availability of funds as well as the institutional, regulatory and structural sector reforms attracted the attention of those businesses, whose products, services, expertise and technologies represent solutions for water infrastructure development.
Case studies and moving forward
In 2000, French group Veolia Water entered into a 25-year concession agreement with the municipality of Bucharest. The group operates under the name of Apa Nova. More recently, in 2010, the U.S. company Motorola announced that its current strategy in Romania prioritised the promotion of the SCADA technology (supervisory control and data acquisition) for water and wastewater plants. Motorola is currently developing a 1.8 million US dollars SCADA pilot project for the second largest water utility in Romania, RAJA Constanta.
In a market worth almost 15 billion euros, there are numerous opportunities for providers of water and wastewater technologies and services. However, in the current economic environment, exporters should be attuned to an environment of heightened commercial risks and consider their terms of trade carefully. Adequate due diligence can make the difference between a successful presence in the Romanian market and a costly mistake.
Author's note:Maria Cristina Nitoiu is the commercial specialist for the US Commercial Service in Romania. For more information, please visit: http://www.buyusa.gov/romania.
More Water & WasteWater International Current Issue Articles
More Water & WasteWater International Archives Issue Articles