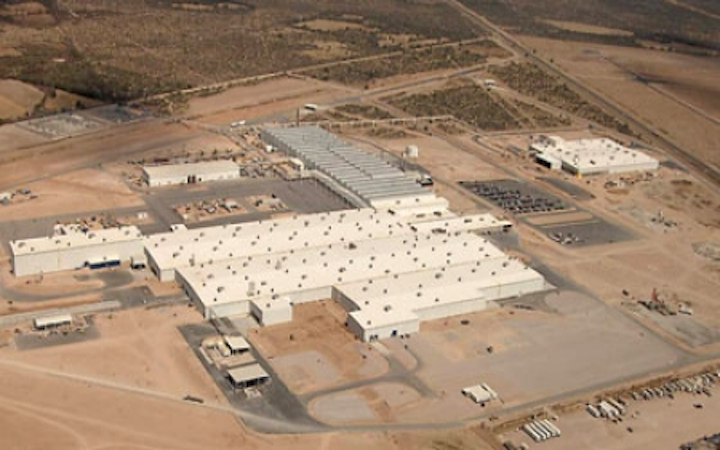 Field Notes
Aruba replaces desalination equipment
Two Veolia Water Solutions & Technologies (VWS) companies, N.A. Water Systems and OTV, have been awarded a contract to design and build a 24,000 m3/D (cubic meters per day) desalination facility on the island of Aruba. The desalination plant will treat seawater from beach wells to provide high quality drinking water to the island.
The project will be performed on a 22-month schedule and was issued by Water en Energiebedrijf Aruba N.V. (W.E.B. Aruba), the island's electric and water utility.
Reverse osmosis technology will be used to replace the thermal desalination units that were formerly operating with low pressure steam from steam turbines.
The contract includes performance guarantees for water production and quality, minimal downtime, as well as electrical and chemical consumption. In addition to the design-build work, the contract includes an option for one year of on-site operations assistance and two years of off-site technical assistance.
The island's first desalination plants were installed in 1932 by VWS, according to Paul Choules, vice president of desalination at VWS' N.A. Water Systems.
"This new desalination plant will provide the community with more efficient treatment process and enable Aruba to phase out the older technology," he said.
New WWTP pushes Mexico towards 2030 targets
Mexico has now reached a 42% treatment rate for sanitation following the opening of the wastewater treatment plant in El Rayo, located in the town of Temixco, Morelos.
The seventh plant to open in the region, the facility is able to clean up 100 litres of water per second, according to Juan Carlos Valencia Vargas, director general of the Balsas River Basin, and will help the Temixco municipality achieve a 65% sewage treatment rate for 50,0000 inhabitants.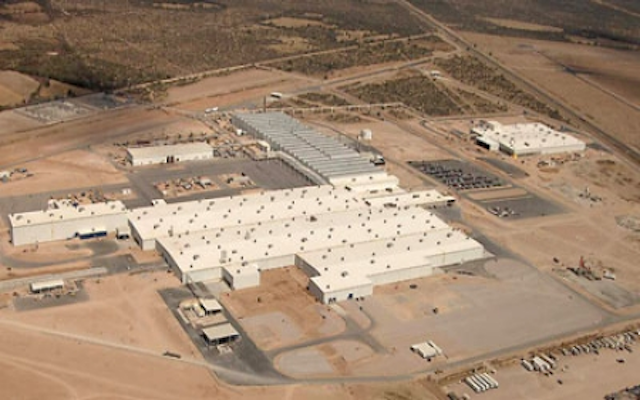 The director general of the National Water Commission (Conagua), Jose Luis Luege Tamargo, said the opening of the facility would help the country meet the government's goal of reaching 60% network treatment during the present administration.
Total investment for the Morelos facility was 31.77 million pesos, of which 22.12 pesos was contributed from the Federal state.
Rehabilitation of such work is being carried out with Federal and state resource through the Drinking Water Program and Wastewater Zone Urban (APAZU).
Governor of Morelos, Marco Antonio Adame Castillo, also said that in the space of six years, 323 facilities have been rehabilitated or constructed.
This, he said, demonstrates that lowering discharge of untreated sewage is a matter of special importance for the government of President Felipe Calderón Hinojosa. Castillo added that the construction of the WWTP and the 21 plants built during his administration reflect his "commitment to the environment and interest in joining efforts with the Federal Government to achieve the national goal".
The opening of the facility followed the President of Mexico launching a national call for action on water issues to support the 2030 Water Agenda.
This aims to set out a series of long-term water-related goals for the country.
The main goals of the agenda include clean rivers and balanced river basins, access to universal drinking water, sanitation coverage and safeguarding settlements from the effects of flooding.
Water Agenda 2030, a policy Construction of water in which define the actions to realise universal coverage in water supply and sanitation, watershed balance, and settlements safe from catastrophic flooding.
Tamargo said that to achieve the aims set out in Water Agenda 2030 will require the participation from the general population, politicians, three levels of government, businesses, organizations and academia.
New Board of Directors at Water for People
International, non-profit humanitarian organisation Water For People has announced its new Board of Directors following its 2010-2014 Strategic Plan released in March.
The new members joining Water For People's Board of Directors include: Paul Bowen, water technology director and director of strategic business initiatives, The Coca-Cola Company; Erich Broksas, senior vice president, innovation and investments, The Case Foundation; Monica Ellis, chief executive officer, Global Environment and Technology Foundation and Global Water Challenge; Mary Kay Kaufmann, chief marketing officer and vice president of sales — Americas, Nalco Company; Pat McCann, president and chief executive officer, Weston Solutions, Inc..
Other members included: Harold MacNeil, engineering information engineer, Halifax Regional Water Commission; David Nastro, managing director, Morgan Stanley; Darwin Nelson, senior vice president, CDM; Connie Roesch, superintendent, City of Cincinnati — Greater Cincinnati Water Works; and James Williams, president and chief executive Officer, Peerless-Midwest, Inc.
Continuing Board members include: Charles DiLaura, president, Neptune Technology Group; Mark Premo, General Manager, Anchorage Water and Wastewater Utility; and Elisa Speranza, president, CH2M HILL's O&M Business Group. Ned Breslin, chief executive officer of Water For People, said: "The past achievements of Water For People are a true testament to the invaluable drive, direction, and inspiration that the members of our previous Board of Directors have provided us. As we move forward guided by our 2010-2014 Strategic Plan, the compilation of the new Board members in alignment with the direction set forth by the plan will allow Water For People to achieve maximum, lasting impact in the quest to end global water and sanitation poverty worldwide."
Board member bios are available at the Water For People website: www.waterforpeople.org/about/people/board-members
Defense Logistics Agency awards $386 million contract
The Defense Logistics Agency (DLA), Maritime Division, Columbus, OH, has contracted Aqua-Chem under a five-year program worth $386 million to supply water purification equipment to remote locations to help war-fighters and support relief efforts.
Under the contract the company will be responsible for warehousing, storage, logistical and supply chain management of materials to support the reverse osmosis purification units, lightweight purification units and the Tactical Water Purification System (TWPS). David Gensterblum, Aqua-Chem's president and CEO, said: "We are prepared to execute this contract, and are capable of increasing this model exponentially for increased volumes in the near future."
The program's responsibility and execution will be performed out of the corporate headquarters in Knoxville, TN.
IN BRIEF
Royal Haskoning, together with partners HKV Lijn in Water and Fugro, have won a new contract for water control structures in New Orleans. The project will develop a module that allows the local flood protection authority to monitor the opening and closing of gates on all flood defences. Ries Kluskens, project manager, said: "During hurricane Katrina in 2005, flooding in New Orleans was not only caused by breaches but also because floodgates were left open.
"These things can easily be prevented by having a proper and up to date overview of which gates are open." It is expected that the module will contribute to an improved planning and coordination and the new system has to be operational for the peak of the hurricane season in September 2010.
Four associations representing the America's wastewater treatment, public works and civil engineering sectors have released a new document that promotes good engineering practices essential to managing and operating separate sanitary collection systems.
The guidance is designed to solve the absence of clear federal guidelines on how to best manage separate sanitary collection systems and minimise overflows.
'Core Attributes of Effectively Managed Wastewater Collection Systems' was produced from the four associations and designed to be seen as the "first nationally recognised set of practices and core attributes for effectively managed wastewater collection systems".
The resulting document is now available for download on NACWA's website: www.nacwa.org.
More Water & WasteWater International Current Issue Articles
More Water & WasteWater International Archives Issue Articles