Seeking Blue Gold in them UK Hills
From April 1 this year, the next major five–year investment cycle, known as AMP5, began for the UK water and wastewater sector.
May 1st, 2010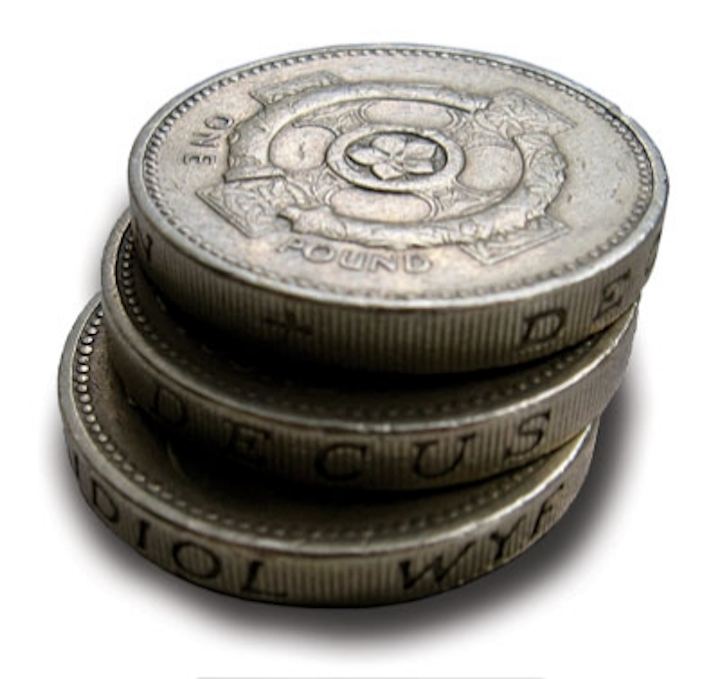 Faced with challenges of delivering huge investment programmes, previously risk averse UK water companies are set to spend £24 billion over the next five years. What are the main barriers for international companies looking to enter this lucrative market? Elaine Coles reports and looks at how an Israeli firm secured a multi–million pound UK contract.
From April 1 this year, the next major five–year investment cycle, known as AMP5, began for the UK water and wastewater sector. Water and wastewater companies in England, Wales, Scotland and Northern Ireland are set to collectively spend a record £24 billion–plus over the next five years – eclipsing the £17 billion spend in the previous AMP4 cycle. The two companies which supply Scotland and Northern Ireland with water and sewerage services will spend £2.5 billion and £0.9 billion respectively.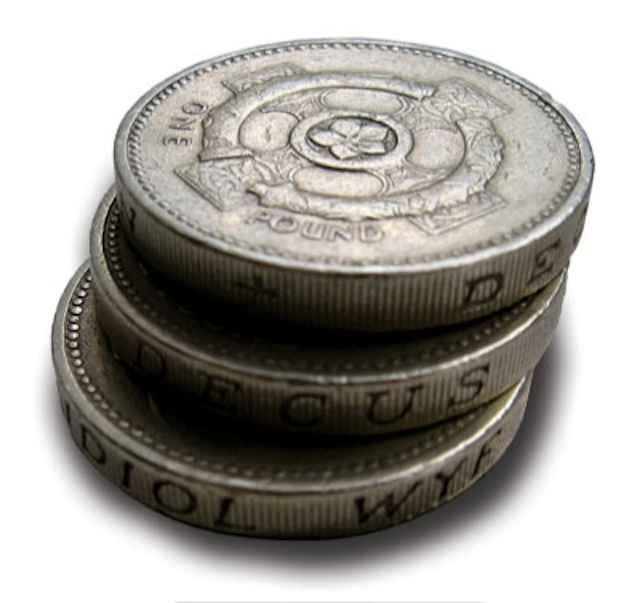 During AMP5 the English and Welsh companies will be carrying out detailed programmes of work, broadly covering:
• £12.9 billion on maintaining and replacing assets – from pipes to treatment works

• £4.6 billion on improving drinking water quality and the environment

• £2.7 billion on ensuring there is enough water for customers and enough capacity to treat sewage

• £1.1 billion on improving service levels e.g. reducing pressure problems and sewer flooding

• £0.9 billion on delivering big projects, like large sewers.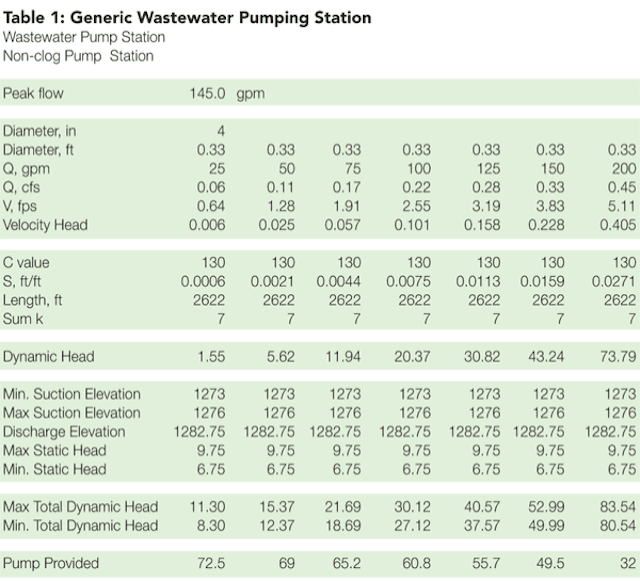 In Scotland, Scottish Water's programme includes £381.5 million on drinking water quality projects, £404.3 million on environmental improvements and £1,119.4 million on capital maintenance. Finally, Northern Ireland Water's business plan allows for a range of similar projects – with the company attempting to address a legacy of acute under–investment which has resulted in a considerable gap between NIW's performance and the rest of the UK water industry.
So how does the UK sector as a whole compare with other European countries as a possible prospect market? The UK is not in the same position as, say, Eastern European countries in the European Community with access to European investment funding. These are now having to play catch–up to meet the same regulatory standards already achieved in other EU countries.
Nevertheless, the UK is still having to make substantial investments to maintain its existing services, provide increased capacity, achieve higher quality standards and develop resilient infrastructure in the face of the growing impacts of climate change. It also has to meet the stringent demands of the European Water Framework Directive – one of the most significant pieces of water legislation ever to hit the statute books.
In addition, other regulations based on a raft of EU directives, including drinking water, urban wastewater treatment, sewage sludge, groundwater protection will undoubtedly continue to stimulate the UK market over the next five years.
To give some idea of the potential market for overseas suppliers, at the start of the last UK water sector investment cycle, US Government statistics ranked the UK as the third highest export market for US manufacturers of pumps and eighth for water filtering /purifying equipment in terms of value. It may not be the biggest market, but it is certainly a market any supplier looking at the global marketplace should give serious consideration to.
So what lies behind the figures? From a supplier's point of view, in theory, the water companies must represent dream customers. The figures don't even begin to scratch the surface of the detailed investment programmes now in place and the types of technologies, equipment and services the companies are planning to purchase over the next five years.
The water utilities are one of the most highly regulated industries in the UK.
As such, even though the majority are private companies, they are required to publish some of the most detailed business plans available setting out their medium and long–term business strategy as far as 25 years ahead, together with extensive information on their operational performance on an annual basis.
For any supplier – whether from the manufacturing or service sector – the companies make a vast amount of key information available on what they're looking to buy. So what opportunities does the UK water sector offer to an overseas supplier? Equally important, what are the barriers and how can they tackle the marketplace?
The opportunities
Firstly, all of the water companies have common areas of work – for example replacing old, worn–out or obsolete assets or refurbishing, renewing or building key infrastructure. There is a massive infrastructure of thousands of water treatment works and wastewater treatment works already in place.
Between 2010– 2015 they will be looking to replace assets now coming to the end of their useful life or outdated technologies which no longer meet operational or economic requirements.
They have an ongoing need for a wide range of goods and services – including 1000s of kilometers of water and sewerage pipes, plants, pumping stations, chemicals, monitoring and automation technologies, telephony services, meters, outsourced customer services, pumps and process control equipment, to mention just a few. Likewise, there is a similarly wide range of contracts in terms of value – from just a few thousand pounds to many hundreds of millions.
Faced with the challenges of delivering massive investment programmes, while tightly controlled on what they can charge customers, the previously risk–averse UK water companies are increasingly open to innovative solutions from suppliers – both in the UK and from overseas.
While it is true that the majority of their requirements are currently met by the domestic market, the water companies already source a range of equipment and services overseas – from Europe and beyond. The water sector is a global marketplace and many multinational companies, headquartered overseas, will already have a major and established presence in the UK itself.
To cite just one example, Severn Trent Water currently has a framework agreement in place for software integration consultancy services with IBM Global Business Services and Indian outsourcing giant Wipro. This began in 2008 and ends in 2011.
Wipro, headquartered in Bangalore, set up offices in the UK in 1995 and now has a 2,000–plus workforce – some of whom have been sent to India for several months for training in Wipro methods and processes.
In December 2009 Wipro in Bangalore signed a Memorandum of Understanding with UK Trade Minister Lord Mandelson to enable innovation in low carbon technologies and collaboration between the company and the government–led United Kingdom Trade and Investment (UKTI) arm.
A current key issue for UKTI is to help the UK be seen as a global hub for low–carbon solutions and an investment destination for technology companies like Wipro wishing to grow their footprint overseas.
For international companies who want to grow their business overseas, organisations like UKTI are a useful starting point for practical advice and help on how to penetrate industry–specific sectors in the UK. But where does this leave smaller companies with neither the capability nor desire to make significant investments in the UK in order to access potentially lucrative contracts in the UK water sector?
As long as they're prepared to invest time and effort in obtaining as much information and intelligence as possible about their target customers, including the possible development of some strategic relationships with other UK–based partners, and to ensure that they can meet the various procurement and contractual requirements in order to take part in the tender process, and identify the right opportunities, there's no reason why they shouldn't have a realistic chance of at least being considered for work.
Potential barriers
As in many markets, there will always be potential barriers to entry – and the UK water sector is no exception. Understanding the marketplace and who the major players are is key to doing business with all the UK water companies. Framework agreements are a case in point. Frameworks are widely used in the UK water sector – long–term contracts covering a wide range of goods and services which span the complete investment cycle. Increasingly, many of the agreements have extension options into the next cycle, depending upon satisfactory performance.
Many of the UK companies now have major framework agreements in place with external consortia to deliver substantial parts of their investment programmes – often running into hundreds of millions of pounds. Given that the consortia will often procure on behalf of the water companies, developing relationships with these key contractors is often the key route to market for suppliers.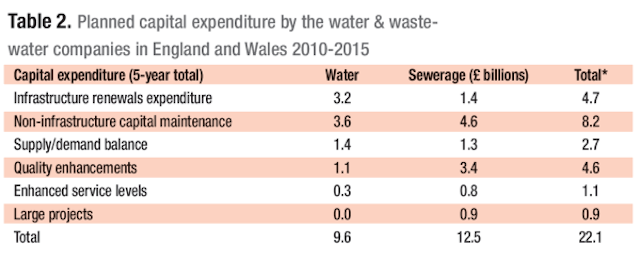 Similarly, framework agreements can also cover technologies, particularly if a technology is likely to be purchased in significant quantities e.g. pumps. However, the framework agreements used by the UK water companies in no way preclude overseas suppliers – as long as they can meet the requirements of the contracts they are tendering for.
Apart from technical specifications and capabilities, there are a number of key pre–requisites common to the water companies where potential suppliers must be able to 'tick the box' simply to take part in the tender process. These may typically include evidence of environmental and health and safety at work policies, examples of similar projects or work undertaken, expertise and in–house capabilities and commitments on sustainability and CSR issues.
ARAD – A CASE STUDY IN SUCCESS
English water company Southern Water recently awarded a contract for the supply of AMR meters, meter reading services and data hosting services to an Israeli–based company.
Arad of Doar Dalia in Israel won the framework agreement to supply Southern Water in competition with three other companies. The £36.1 million contract, which runs for five years during the course of AMP5, has a three–year extension option.
Arad will supply Southern Water with integrated water meters with wireless meter–reading systems (AMR). The contract is the largest in financial terms ever won by the company. The formal signing of an agreement for the supply of the water meters took place on 1 February 2010.
Under the terms of the contract Arad will provide Southern Water with water meters every year to the value of £7.1 million over the five–year period, with an option to order additional integrated water meters with wireless meter–reading systems (AMR) at the end of the Supply Period for an additional period of five years and under similar terms.
Arad attributes the award of the tender to intense marketing activity by the company in England in the last few years, in accordance with the Group's strategic plan. This included the development of unique measures which adhere to English standardization in combination with sophisticated AMR solutions, which were developed by the subsidiary, Arad Measuring Technologies Ltd., and taking advantage of the experience accumulated by the subsidiary, Master Meter, in the AMR field in the United States.
In its December 2009 ARAD described the UK as "one of Arad's major markets in which we are concentrating our efforts……We believe that 2010 will be a breakthrough in our operation in the UK".
An interesting feature of the UK water companies' pre–qualification procurement process is an increasing requirement to demonstrate that suppliers are committed to reducing their carbon emissions. With all of the UK water companies now impacted by the Carbon Reduction Commitment Energy Efficiency Scheme which started on April 1, carbon reduction measures are now being driven further down the supply chain.
Apart from the ability to comply with the procurement procedures of individual companies, keeping up–to–speed with contracts being put out for tender is of course essential. Many of the water companies' contracts appear on the European public procurement electronic portal on a daily basis (ted.europa.eu).
Likewise, the UK water companies also use the Achilles Utilities Vendor Database (www.achilles.com) to process their tender opportunities and create shortlists of potential suppliers and contractors.
A number of the companies have now also made membership of the Achilles Verify procedure (used to further qualify suppliers through an assessment of their Safety, Health, Environment and Quality capabilities) a further pre–condition to take part in their tendering procedures.
Energy and automation – key drivers in the UK water sector
Two areas in particular look set to play a growing role as drivers in the water companies' upcoming programmes of work. Firstly, energy use, carbon reduction and the development of in–house renewable energy resources. Many of the companies are now pursuing new approaches with regard to energy generation. For example, most investment in sewage sludge treatment, recycling and disposal is to maintain optimise and/or expand anaerobic digestion facilities– and by 2015 the ten wastewater companies in England and Wales are expecting to generate 965 GWh/year from sewage sludge processing.
Secondly, automation, remote monitoring technology and telemetry increasingly figure higher on the water companies' shopping lists. Remote monitoring technology has become prevalent with the advent of broadband networks and the industry is striving to gain maximum benefit from these new and evolving technological capabilities. As in other sectors, the UK water and wastewater operators are continually on the lookout for equipment and instrumentation that can increase operational efficiency and decrease total cost of ownership.
Smart metering is a case in point – widespread compulsory metering is on the cards in the water–stressed regions of Southern England – both to help customers to monitor and manage their water use and to facilitate the introduction of differential tariffs. As the case study shows (see box out), being an overseas supplier is no bar to winning a substantial contract.
Looking ahead for key opportunities
In the current economic climate, suppliers selling into the UK water and wastewater sector are operating in a tough market. However, over the course of the next five years a steady stream of work and contracts will come out of the UK water companies. The barriers are not insurmountable – witness the overseas companies who are already winning business here. Likewise, the water companies will always reserve the right to buy outside a framework agreement if the situation demands.
Multinational companies looking to enter the UK will already have considerable resources at their disposal, but even smaller suppliers who are willing to invest both time and commitment, identify opportunities, find potential partners and distributors they can develop working relationships with are finding their efforts can pay off.
Today they operate in a genuinely global water marketplace. The UK water companies are increasingly open to approaches from companies who have developed innovative technologies to provide solutions for the demands of their own region.
No UK company can afford to ignore new technologies, equipment or services which can really deliver significant benefits in terms of cost, energy efficiencies, improved processes or reductions in carbon emissions.
To conclude, as for any company trying to access regions beyond their home markets, there are challenges to address.
But given a £25 billion spend, investing time and effort to understand the needs of the UK water and wastewater sector could pay real dividends.
Author's note:Elaine Coles is head of research at IMS Consulting. Elaine has in depth expertise in key issues surrounding climate change, energy use, water and waste and their impact on the manufacturing industry. The article is based around the newly–published Report from IMS: Selling into the UK Water and Wastewater Treatment Industry – Key Drivers and Opportunities 3rd Edition 2010 AMP5. For more information please visit: www.waterbriefing.org/waterreport.
More Water & WasteWater International Current Issue Articles
More Water & WasteWater International Archives Issue Articles