Getting the Price Right
A retail competition model introduced across Scotland allowing businesses to "shop around" for their water provider is leading to reduced bills, says Alan Sutherland.
May 1st, 2010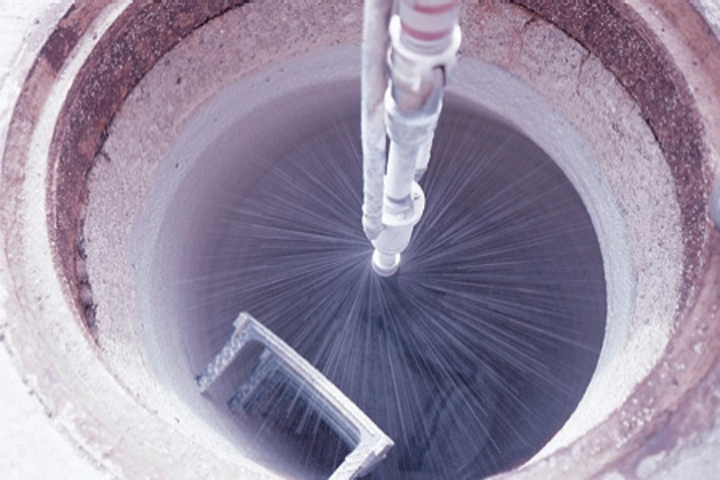 A retail competition model introduced across Scotland allowing businesses to "shop around" for their water provider is leading to reduced bills, says Alan Sutherland. Will the rest of Great Britain follow a similar model? England and Wales water regulator Ofwat, however, says changes shouldn't be rushed through for change's sake.
In April 2008, the Scottish water industry went through a radical change. Scotland became the first country in the world to open up water supply to competition for all non–household customers.
Businesses and public sector organisations across the country – from the smallest corner store to the largest conglomerate – were affecting by this change. They are now able to renegotiate their water and sewerage payments and further discounts could be available to organisations that plan ahead.
What has competition brought to the market?
The market operates in much the same way as with other utility services where suppliers compete for customers by offering them the best deal. Suppliers buy wholesale services – the physical supply of water and removal of sewage – from Scottish Water. They then package them with other services for their customers at competitive prices.
Smart metering at Tesco
Business Stream, one of the retailers in the Scottish competitive market, has enabled the UK's largest supermarket chain to radically overhaul its approach to water management and introduce new technology to help improve the company's water efficiency.
As part of its 'every little helps' campaign, Tesco conducted a review of its water usage and as a result, became the first major retailer in the UK to roll out smart metering.
Tesco approached Business Stream to conduct a review of all of its Scottish–based stores. Tesco hoped to identify ways in which it could reduce and effectively manage water consumption. Business Stream introduced them to smart meters and suggested that the company had one installed in each of its Scottish–based stores.
Since the introduction of the smart meters, Tesco has been able to gain a better understanding of its water usage, which in turn has allowed the company to continue to reduce its carbon footprint.
The accurate readings provided by the smart meters mean the number of estimated bills is reduced and over time the aim is to completely remove estimated reads from the billing process.
There has also been a reduction in the number of site visits by meter readers and technicians and the ability to detect leaks has helped Tesco to save time and money when it comes to repairs.
Apart from a competitive pricing policy, this has resulted in providers offering a range of additional services including easier billing, water saving measures, leakage reduction, quality and consistency of supply, and fast reaction responses. Environmental advice and individually tailored solutions are also being provided by suppliers.
Although only non–household customers are able to choose their supplier, domestic consumers are also benefitting. Through the new competition framework, reductions in Scottish Water's costs are shared between those who identify the savings and all other customers, commercial or otherwise. Competition in the water industry saved four million pounds in 2008 – with lower costs meaning lower prices for customers.
Future of competition in the UK industry
We welcomed the findings of Professor Martin's Cave review of competition and innovation in the water market. However, it is important to be realistic about how long it takes to separate retail activities, define wholesale charges and develop the market arrangements. In 2004, potential new entrants told us that they would not now be interested in Scotland as we had set a deadline for the opening of the market of April 2008. They said that this was an undue delay. However, it was only towards the end of 2007 that we were certain that we and the new licensed providers would be ready for the start of the new market. Perhaps the key issue is that the deadline is seen as firm and not movable. It was only when Scottish Water understood that the market would open – irrespective of Scottish Water's readiness – that they embraced the process.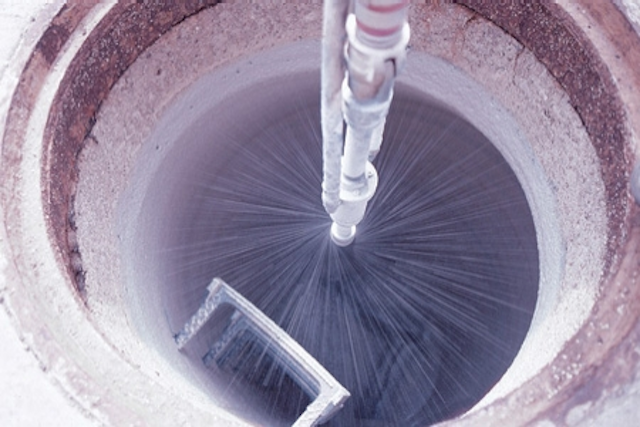 Looking forward
We have begun working with a wide group of stakeholders to take a close look at the future economic regulation of the water industry in Scotland. We call this our Incentives and Regulatory Accounting Project (or IRAP for short).
The Commission believes that regulation has delivered significant benefits to date. But we are also clear that the water industry now faces new challenges. Encouraging innovation and participation by customers are key both to delivering better outcomes for customers and the environment; and to ensuring that charges remain affordable.
So we are taking a long hard look at a number of aspects of the current framework. In our view, the price setting and monitoring process has become much too complex – and unnecessarily so. This complexity and the resulting discretion available to regulators have encouraged gaming. There ought to be much greater scope for the regulator and the regulated company to work together to resolve some of the more contentious issues.
Moreover, this complexity is a barrier to participation by customers and other stakeholders. One consequence is that the customer appears to be increasingly reluctant to pay for public health and environmental improvements – the rationale for which has not been effectively communicated.
In considering how the new economic regulatory framework will work in Scotland our priority is to establish clearer incentives for companies to understand their costs, identify poor performance/inefficiencies and find innovative approaches. For example, companies are currently rewarded for pursuing capital intensive solutions. It is not clear that this approach will always deliver better value for the customer or better outcomes for the environment – particularly if the cost of carbon is factored into the equation.
We are keen to see Scottish Water allocate the full economic costs to activities that may be contestable. No company should be protected from a more efficient new entrant – the playing field should not be tilted against, or unduly in favour of, the new entrant.
Our provisional work on traditional activity cost allocations suggests that there is much to be done. In our view the traditional cost allocations may artificially increase the economic level of leakage. A company seeking to manage its resources effectively, whether under continuing economic regulation or through greater use of trading, may want to look carefully at whether its accounting truly reflects its economic or cash costs.
Environmental benefits
We have successfully introduced retail competition in Scotland. For the environment, competition now means that customers can now shop around for the best advice, and work with what suits their individual business needs.
Important lessons have been learned. These lessons are in many ways also instructive for the reform of the economic regulatory framework that we have now embarked upon.
Customers are already benefiting from the introduction of retail competition, but, in our view, would benefit more if the market were opened in the rest of GB.
Our focus now is on improving the incentives available to companies, reducing the complexity of regulation and encouraging much greater involvement from customers. This will be essential in ensuring that the customer remains happy with the service that is provided and willing to pay for it.
Competition between suppliers means increased choice for customers. It means potential savings on water bills and improved service. One third of Scottish businesses have already re–evaluated their water supplier.
No longer following the 'one size fits all' approach, they've been able to find the best solution tailored specifically to their needs, negotiating pricing and service levels – as well as addressing environmental concerns.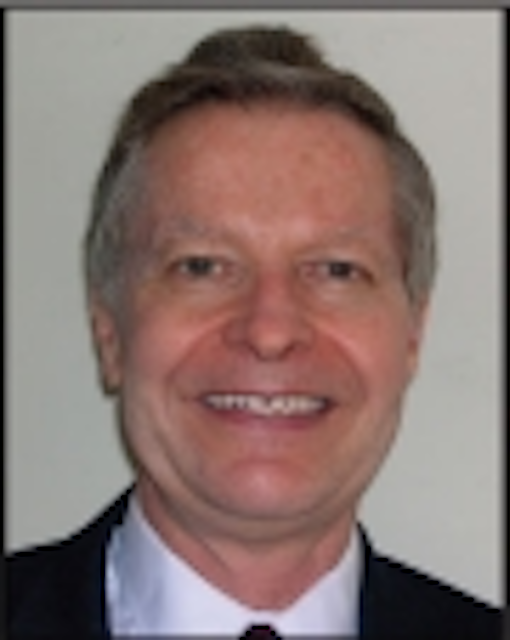 ---
Author's note:Alan Sutherland is chief executive of the Water Industry Commission for Scotland.
Ofwat: Future changes in England and Wales

On 3 March 2010 Ofwat (the Water Services Regulation Authority for England and Wales) launched its new strategy "Delivering Sustainable Water". It is clear we are not alone in believing that such a review is necessary. At the Water UK City Conference earlier this year the minister for marine and natural environment, Huw Irranca Davies, suggested that "there is a genuine question around whether a system of economic regulation that set up to extract minimum efficiencies at the time of privatisation is still the right system 20 years on".

In reviewing our system of economic regulation we must be careful not to throw the baby out with the bathwater. The water and sewerage sectors have made significant progress since they were privatised two decades. Back then, the UK rejoiced in the dubious soubriquet of the "Dirty Man of Europe". Now, however, we have the cleanest rivers since the Industrial Revolution and 99% of our beaches meet demanding EU standards. Not only that, but our drinking water quality rivals the best in the world and leakage rates have fallen 35% since their peak in the mid–1990s.

All this has of course been delivered at a cost. Environmental improvements alone account for about £20 billion of the £85 billion invested by water companies since privatisation. Yet our incentives, tough targets and use of penalties have to date kept bills about a third (£100) lower than they would otherwise have been.

So what are the new challenges the sector is now facing? Top of the list is climate change, with the prospect of exacerbated water scarcity problems in south–east England in particular in summer and floods in winter. There is also the tension between the need for additional water and wastewater treatment to meet quality standards and the need to reduce carbon emissions, and the role the industry can play in generating renewable energy. Other challenges include the projected increase in the UK population (setting it apart form most European countries), implementation of the Water Framework Directive and changing customer expectations, including increasing affordability problems for some customers against the backdrop of a weak global economy.

Our response will therefore need to be different to that of the past 20 years. We need to find ways to make better, more informed decisions, from abstraction to the point water is returned to the environment. And we need to build on the issues raised in the recent independent reports for government by Martin Cave on competition and innovation in the industry and by Anna Walker on metering and charging.

Our first step will be to deliver our programme of work looking at future regulation and how we set price limits. We will do this in away that promotes our strategic objectives of ensuring a fair deal for customers, keeping local monopoly water companies accountable and ensuring they continue to improve their services, harnassing market forces to reveal new information or to deliver clear long–term benefits to customers and the environment (such as water security), contributing to sustainable development and delivering better regulation. But success will ultimately depend on the help we receive from other stakeholders in the sector. We look forward to continuing to work closely with them.

The strategy sets out our broader long–term objectives in regulating the water and sewerage sectors. In the shorter–term, however, it recognises that, having dedicated much of our time and resources over the past two to three years to the delivery of the price review for 2010–15, we now have the opportunity to carry out a route and branch examination of the way water regulation is done in England and Wales to ensure that it plays its part in meeting the challenges ahead.

Our strategy therefore calls for all players in the water sector to look at what we need to do to ensure that we are able to meet our needs for water and sewerage services without impacting on the ability of future generations to meet their needs – in short, to ensure sustainable water.

Author's note: Noel Wheatley is head of environment and water quality at Ofwat.
More Water & WasteWater International Current Issue Articles
More Water & WasteWater International Archives Issue Articles