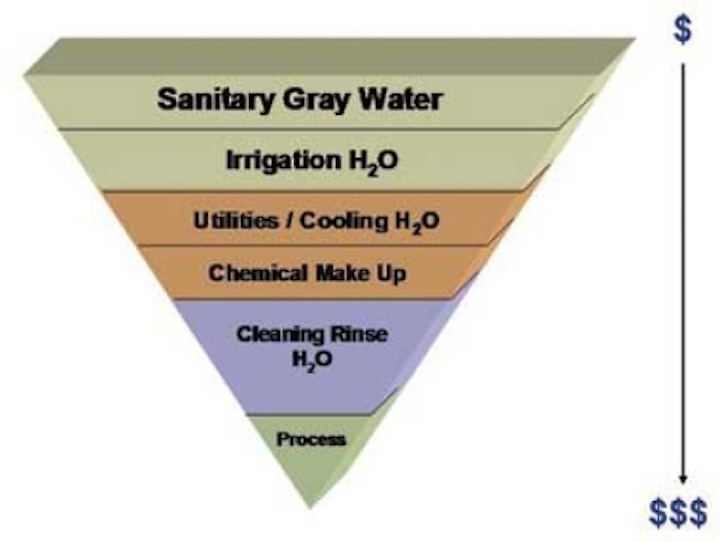 water awards
Ave Maria's drinking water best in Florida
The town of Ave Maria has recently been recognised for possessing the tastiest drinking water in the whole of Florida.
The Ave Maria Utility Company won the Florida Section of the American Water Works Association's Best Tasting Drinking Water contest and will now compete for the nationwide title in June.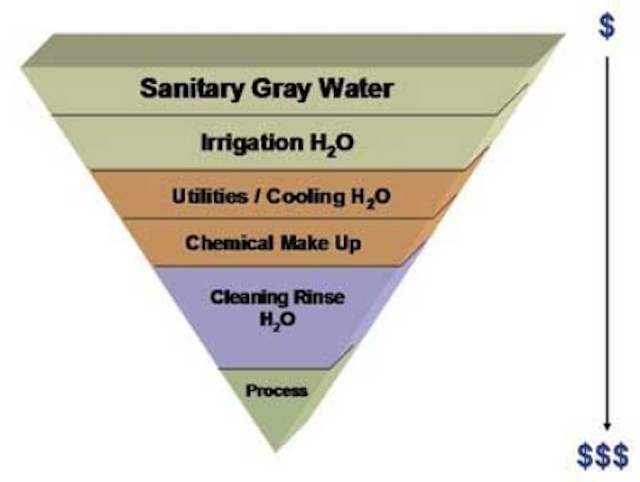 Ave Maria first won the Region V contest against other water utilities in Collier, Hendry and Lee Counties.
Winners from 12 regions competed in the state–wide title as part of the state's Drinking Water Day events held in April.
The water treatment plant was designed, built and is operated by CH2M HILL for the Ave Maria Utility Company and the planned community of Ave Maria.
The 1.67 million–gallons–per–day plant uses membrane softening to treat the water drawn from three wells. Ave Maria's 1–mgd activated sludge wastewater treatment plant, also part of CH2M HILL's DBO, was built for future capacity expansions as the community grows.
Wastewater treatment is achieved by using conventional activated sludge followed by tertiary filtration and high–level disinfection.
The zero–discharge facility is designed for the beneficial reuse of the plant effluent for irrigation water in the community.
Ave Maria's water will now compete in the national competition held during AWWA's Annual Conference & Exposition June 20–24 in Chicago.
---
Micro–desalination device unveiled by scientists in US
A small desalination device the size of a postage stamp has been revealed by researchers which they claim will work without the need for membranes.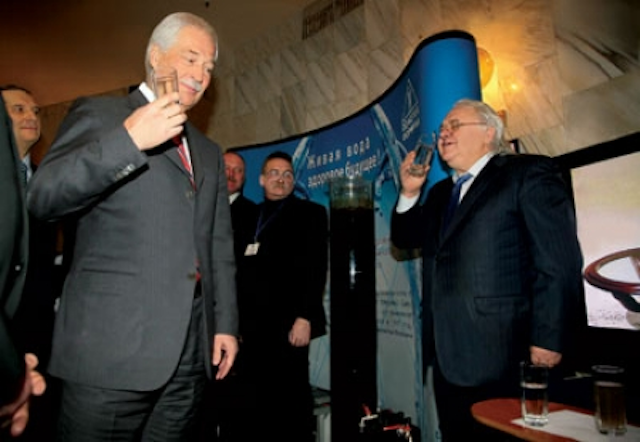 Scientists said the device can produce water with 99% purity and could eventually lead to reductions in fouling.
Each device would only process small amounts of water, but researchers believe that a large number of them – 1600 units – could produce around 15 litres of water per hour.
Developed by researchers at Massachusetts Institute of Technology (MIT) and associates in Korea, a single unit was tested using water collected from Massachusetts beach.
Water was deliberately contaminated with small plastic particles, protein and human blood and MIT said the unit removed more than 99% of the salt and other contaminants.
The system works by separating salts and microbes from water by electrostatically repelling them away from the ion–selective membrane in the system— so the flowing water never needs to pass through a membrane.
According to researchers, this should help eliminate the need for high pressures and the problems of fouling.
The process has been called "ion concentration polarisation" and was described in a paper by Postdoctoral Associate, Sung Jae Kim and Associate Professor Jongyoon Han, both in MIT's Department of Electrical Engineering and Computer Science, and colleagues in Korea.
"While the amount of electricity required by this method is actually slightly more than for present large–scale methods such as reverse osmosis, there is no other method that can produce small–scale desalination with anywhere near this level of efficiency," the researchers said.
"If properly engineered, the proposed system would only use about as much power as a conventional light bulb," they added.
Scientists plan to develop the product on a commercial scale over the next two years, producing a 100–unit device followed by a 10,000–unit system.
It is hoped the portable desalination units will be suitable for delivering drinking water to families or small villages in emergency situations such as Haiti's earthquake aftermath.
---
Black & Veatch expands Bay Area presence
Black & Veatch has expanded its Bay Area presence in the U.S. with the opening of a new office in downtown San Francisco. Water reuse and Wastewater will form two of six "Centres of Excellence" housed in the office, also including heavy civil engineering, management consulting, renewable energy and Smart Grid. Ralph Eberts, executive vice president in Black & Veatch's global water business, said: "Water scarcity and renewable energy implementation are significant challenges for all who live and work in California. Solutions we have implemented in other parts of the world, particularly in Australia, provide a blueprint for sustainable development here in the Bay Area."
Eberts has relocated to the San Francisco office from his previous post in Singapore, where he oversaw large–scale infrastructure projects across the Asia–Pacific region, including Australia.
As part of the opening, Eberts, on behalf of Black & Veatch's Building a World of Difference Foundation, presented a donation of $20,000 to Chet Aukley, a Volunteer Services Board Committee Member of the charitable organisation, Water For People.
---
Gold mine helps water–stressed Chile conserve resources
The Kinross–La Coipa gold mine of Compania Minera Mantos de Oro located south of Santiago has managed to cut the amount of water used for dust control by nearly two thirds, while simultaneously reducing dust emissions by more than half.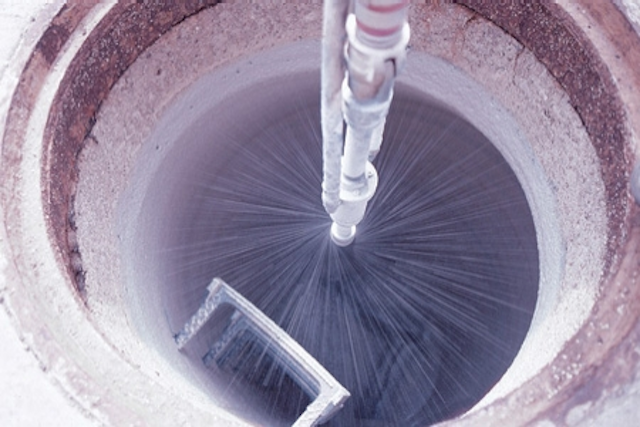 The saving will be welcomed by the country as although mining is said to account for more than 83% of regional exports, it also consumes 70% of the region's water.
Previously, significant amounts of dust were created when off–road trucks moved material from the mine area to the crushing area and watering the dusty roads became wasteful, as this process had to be repeated frequently.
To cope with the problem, an organic binding agent was supplied by GE which, after applied with water, rendered roads surfaces hard and dust free. As a result, the mine now conserves some 12 million gallons of water annually, reducing the impact in a highly water–stressed area of Chile. The company also reduced operating expenses by $54,000 and improved overall safety conditions. Rolando Cubillos, mine operations manager at Kinross–La Coipa, said: "The reduction in water use has been significant, enabling us to positively contribute to water conservation efforts in the mining region of Atacama. We will continue to explore water reuse and conservation strategies as part of our commitment to the environment and our community."
More Water & WasteWater International Current Issue Articles
More Water & WasteWater International Archives Issue Articles