Attracting investment Pitfalls, Challenges & Opportunities
Changes in legislation together with ageing infrastructure has led to an urgent need for new companies with new ideas to enter the market.
Nov 1st, 2010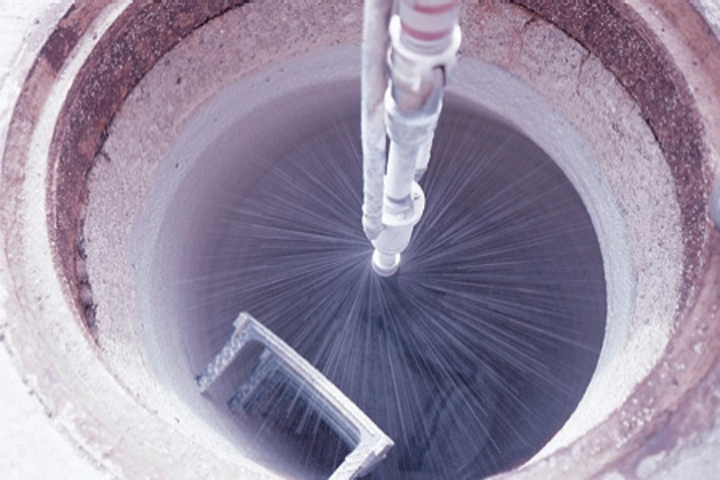 Changes in legislation together with ageing infrastructure has led to an urgent need for new companies with new ideas to enter the market. But how will they be financed? Valerie Daoud Henderson looks at the case for private equity investments in the water sector and gives advice on what companies can do to make themselves more attractive to investors.
Water as an asset class has attracted a lot of investors over the years. However, as far as the offering through investment funds is concerned, opportunities for investment have been limited. The primary reason why the profile of water has risen in recent years is that there is a good understanding of the underlying themes of the sector, namely: (i) water scarcity and (ii) great shortages of potable water; both of which are increasingly widespread around the world.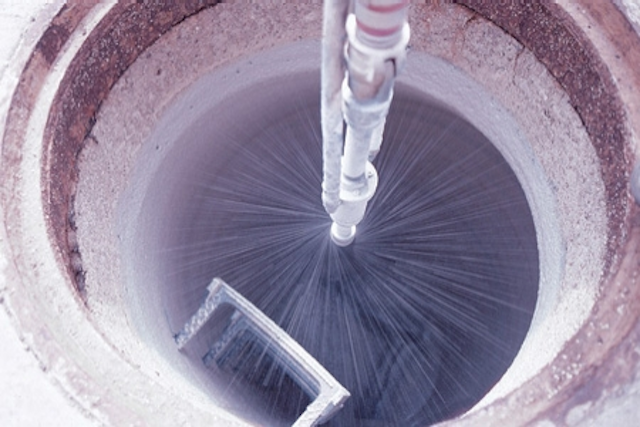 Technologies likely to attract finance will allow a favourable energy balance, relatively low capital costs and high solids removal
Furthermore, water as an investment has strong, sustainable growth characteristics and also allows investors to diversify their risk across a range of investments which surround the supply, use and treatment of this precious commodity. Industry and agriculture demand ever increasing volumes and quality of water. Infrastructure required to ensure that as many people as possible have access to as much fresh water as they need is either non-existent, in many parts of the third world, or aged to the point of infirmity in most parts of the developed world.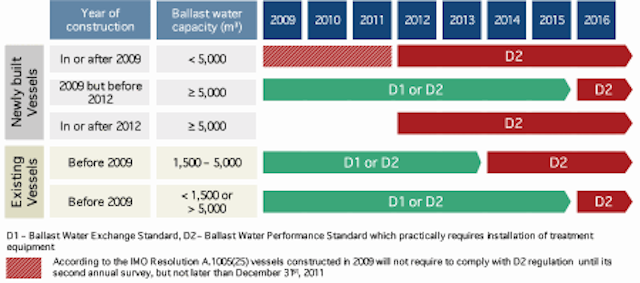 Team work: water companies should make strategic relationships with large water utilities to become even more attractive to investors
A corollary observation is that the more water used, the more liquid waste is produced, be it from our own domestic dishwashers and power showers, a semi conductor factory or agricultural run-off. In the developed world the infrastructure that is needed to treat this waste is, more often than not, extremely old and inefficient. In the developing world it is often non-existent.
In addition to the lack of investment in infrastructure, there has also been a lack of technological development in the sector. The key opportunity in water, therefore, lies in the simple fact that demand for fresh water is increasing, the infrastructure needed to properly and economically manage the supply of that water and the treatment of its waste streams is simply not there, and the technology has not been sufficiently developed.
Securing finance: the criteria
"Water companies" is a very generic term to describe a lot of different types of companies, from water utilities to innovative water technology providers.
For regulated water utilities, the financial dynamics are mostly driven by specific water regulations which vary from country to country. But for water companies with innovative technology, one of the key characteristics to attract investors is to strike, when possible, a strategic relationship with a large water utility, even where the utility does not put capital at risk.
This helps investors see a defined route to market for the new technology. It also gives investors a sense that while the technology may not yet be commercialised, it is credible and at a much more advanced stage than technologies which are still at the conceptual stage.
Another way in which water technology and treatment businesses can make themselves attractive to investors is to formulate a strategy which will reduce the "lumpiness" - typical to businesses which are focused mainly on technology sales. A strategy focused on asset ownership or operations and maintenance alongside equipment sales will allow investors to get more comfortable that the business has longer term, locked in baseline revenues. This will show that the business is stable and reduce the risk inherent in investing in the roll-out of new technologies.
This will also encourage investors who are "technology agnostic" to invest as they can rely on the recurring business rather than having to take a strong view on technology alone. There are a lot of opportunities in this area with established turn key solution providers.
For example, the Aqua Resources Fund recently agreed to invest €20 million into a Belgium-based business called Waterleau Group, which has decided to expand its business with more service based revenues via a build-own-operate model. Waterleau Group has already established itself as a major player in the wastewater treatment turn key business, in both the industrial and municipal sectors with a proven and proprietary biological treatment technology.
Tomorrow's world: future technologies
Up until recently, the global water industry has been mostly driven by the goal of keeping water tariffs as low as possible, as well as by the existence of reliable, tried and tested water and wastewater treatment systems which have been proven over a very long period of time creating a mentality of "if it isn't broken, don't fix it".
However, recent changes in legislation coupled with ageing infrastructure and the need for ever greater capacity has led to a drive for more efficient solutions. This, in turn, has driven a culture of technological innovation, particularly in Europe.
Technologies with strong potential are those that address both more efficiency (increase the plant footprint, reduce the water discharge, increase the water reuse, increase the energy produced) and lower operation and maintenance costs (lower electricity bill, lower the overall discharge).
Key growth areas are the industrial wastewater treatment sector, especially from the likes of food and beverage businesses through the provision of UASB (Upflow Anaerobic Sludge Blanket) technology and the chemicals and power industries through systems focused on zero liquid discharge and flue gas cleaning.
These are markets where new legislation, a desire on the part of customers to outsource a non-core asset and development of exciting and efficient new technologies are combining to create a unique opportunity.
Energy efficiency - attractive to investors
For many years, sewage sludge from wastewater has long been viewed as an expensive nuisance, fit only for treatment and disposal. Today however, utilities around the globe have increasingly begun to explore technologies designed to help extract energy and other valuable products from wastewater sludge. This fits well with the reduction of the carbon footprint as well as the necessity to increase the use of renewable energy.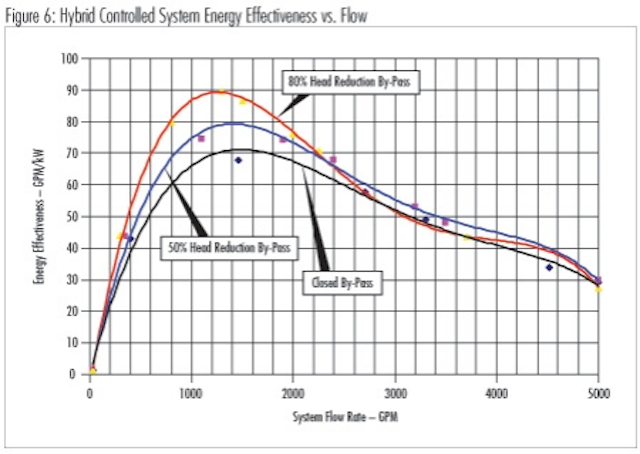 Market opportunity for resource recovery is expected to grow from $25 billion today to $45 billion in 2020
As these technologies mature, the market opportunity for resource recovery is expected to grow from $25 billion today to $45 billion in 2020, according to Lux Research. Utilities and industrials (such as oil and gas power plant operators or food and beverage industries) will benefit from taking the lead in operating in a more efficient and energy conscious fashion.
Capturing the energy from the sewage sludge will help them increase their energy output which they are able to use for their own benefit, or in some instances, sell to the grid.
Of course there are many technologies competing for a share of the market and trying to team up with the utilities as well as the industrial partners. It is often difficult for the beginner to distinguish one from another. But they can be first separated into two application segments: energy recovery and nutrient/material recovery. Both segments are very promising.
Technologies allowing for the recovery of energy from sludge, mostly in the form of biogas or alternative fuels, are bound to capture over 50% of the overall market by 2020.
Although recovering energy from sludge is relatively new as a business proposition, the basic technology has long been available in the form of anaerobic digesters. Notably, technologies that help improve production of biogas by enhancing anaerobic digestion offer the strongest value proposition. The winning technologies will likely be those that allow a favourable energy balance, relatively low capital costs, and high solids removal as long as they are not too equipment-intensive.
The most attractive technologies and engineering companies are based in Europe and the United States. Such companies are usually looking for subsequent uptake on a significant scale in high growth geographical markets where there are major investments, such as Asia and the Middle East, which both have a particularly strong scalability potential.
Market growth
For private investors the environmental sector is still a comparatively new area, and it continues to be supported by strong government incentives. The US is providing a lot of incentives for renewable energy with the change in administration. Germany has also historically encouraged the growth of the solar industry with significant subsidies for private companies.
This is useful, and can encourage the private sector's mass entry into the market. However, once the technology is proven, private capital can most efficiently direct the investment, which is where we see the most attractive opportunities.
Author's note: Valerie Daoud Henderson is the head of the environmental group at FourWinds Capital Management, which manages the Aqua Resources Fund that makes strategic private equity investments in water.
More Water & WasteWater International Current Issue Articles
More Water & WasteWater International Archives Issue Articles