Asia/Pacific
Nov 1st, 2010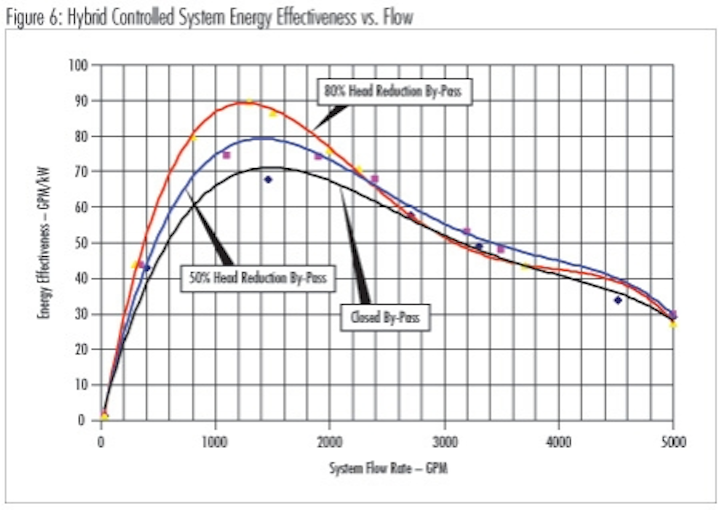 Electronics firm LG to enter membrane market
Electronics company LG Electronics (LG) will be investing more than USD400 million over the next decade to enter the water treatment market and develop an advanced membrane filtration system. It hopes to generate USD 7 billion in revenue by 2020 and in the process become a top 10 global water treatment company.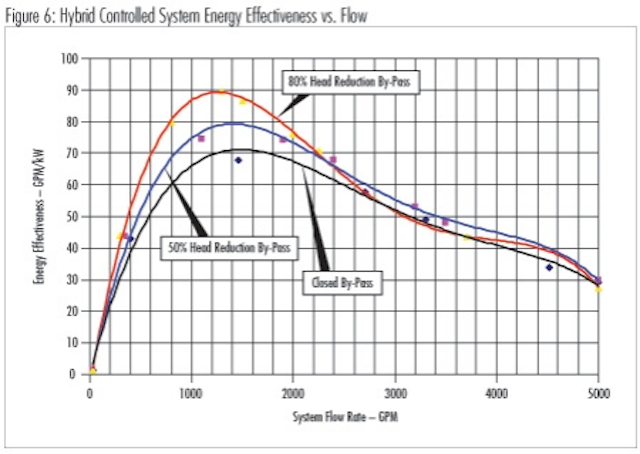 As part of the move, the company said it will be hiring membrane filtration experts and process engineers as well as pursuing various types of partnerships, mergers and acquisitions as part of its strategy to expand quickly.
LG will begin with industrial water treatment and expand its coverage into sewage and drinking water treatment.
The company said it eventually plans to enter the business of water treatment engineering and procurement as well as operation and maintenance across the municipal sector.
"The global water crisis isn't going to go away by itself – governments, citizens and corporations will all have to work closely together," said Young-ha Lee, president and CEO of the LG Electronics Home Appliance Company. "The water business has been growing by an annual rate of 15% so there's an incentive for companies to invest in finding solutions."
Partnership to help distribute forward osmosis technology across China
Chinese water and wastewater treatment supplier Tri-Tech has joined forces with Hydration Technology Innovations (HTI) to sell the company's forward osmosis (FO) modules into China.
As part of the agreement, Tri-Tech will sell and integrate the HTI licensed technology such as FO modules into complete system packages with related ancillary services including engineering, management, construction, design and consulting. The agreement licenses the use of HTI technology in Tri-Tech products as well as the products of others. In addition, Tri-Tech is licensed to distribute HTI's Personal Hydration products.
Forward osmosis membrane material works whereby water is allowed to migrate through the membrane, powered only by a draw solution on the clean water side of the membrane, leaving behind virtually all contaminants.
Walter Schultz, CEO of HTI, said: "HTI is fully prepared to support Tri-Tech with its development of forward osmosis landfill leachate treatment systems as well as all other market segments."
Tri-Tech CEO Warren Zhao said he is expecting to see increased demand in the fast-growing water and wastewater market in China.
Wastewater treatment overhaul in the Philippines
Nearly 6,000 households and establishments in the Philippines are expected to benefit from a series of new household wastewater treatment plants in Quezon City. Metro Pacific Investments Corporation and DMCI Holdings-led Maynilad Water Services Inc. (Maynilad) will build five new facilities, set for completion in 2012.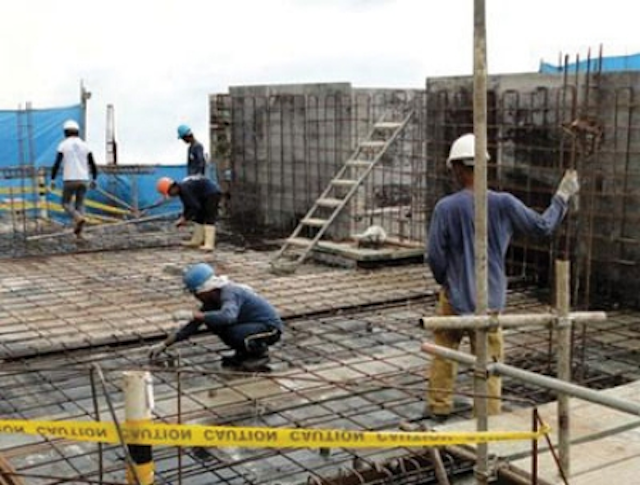 The new sewage treatment plants will replace the existing communal septic tanks under the Quezon City Communal System, which was constructed by the People's Homesite and Housing Corporation in the 1950s.
Construction of the five wastewater treatment facilities in Quezon City is in line with Maynilad's goal of improving the sanitation and health conditions of communities within its concession area, and supporting multi-sectoral efforts to clean up major water systems such as the Pasig River and Manila Bay.
Antonio Garcia, head of the sewerage and sanitation department at Maynilad, said: "Once these treatment plants are completed, the wastewater generated by households and establishments connected to our sewer line will be given thorough treatment before discharge to nearby creeks."
It is hoped the initiative will improve water quality in receiving bodies of water and reduce the incidence of water-borne diseases in the area.
Largest underground MBR plant in China completed
Asia's largest underground municipal Membrane Bioreactor (MBR) plant in Guangzhou City has been completed by water and wastewater treatment solutions provider, United Envirotech.
The contract, worth a total value of RMB264 million, has a design capacity of 100,000m³ per day.
With an underground depth of 20 metres, the Jing Xi MBR plant takes up the smallest ground area among all wastewater treatment plants in China, approximately 1/10 of a traditional water and wastewater treatment plant
Mr. Zhang Guang Ning, Guangzhou City Party Secretary, reportedly said: "The Jing Xi MBR water and wastewater treatment plant is an engineering feat which is most suitable for a densely populated city like Guangzhou.
"It takes up minimal ground area and uses advanced technology that has little impact on residents living in close proximity.
"This technology should be used in all of Guangzhou city water infrastructure upgrades."
Loss reduction key to solving Asia's water crisis
If Asia's fast growing cities are to continue to drive economic growth, they must curb water losses drastically, and adopt best-in-class water treatment and distribution systems, it has been said.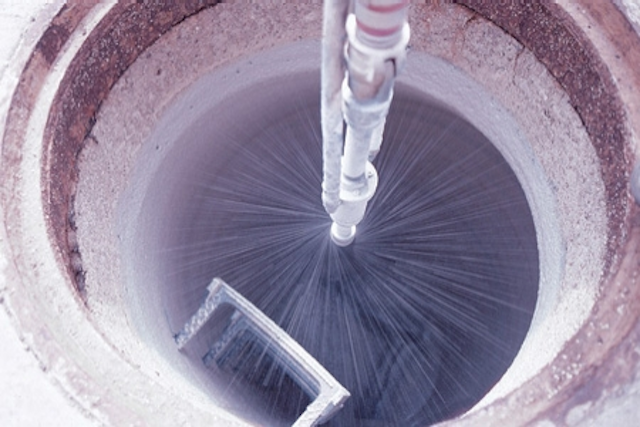 Cambodia's Phnom Penh Water Supply Authority reduced its non-revenue water from about 73% in 1993 to 6% today.
A report, From Loss to Profit: Structural Transformation via Reduced Non-Revenue Water, presented by the Asian Development Bank (ADB) at its recent conference addressed what can be done to curb "the frightening growth of non-revenue water" - water that has been produced and is lost before it reaches the customer - by utilities around the region.
According to the ADB, water losses from leakage, inefficient collection, theft and other causes are conservatively estimated at 30% to 60% of the utilities' water inputs, or 29 billion cubic meters a year, worth an estimated $9 billion.
Losses stem from factors ranging from chronic underfunding, to weak technical and managerial capabilities, and mainly absent or insufficient business autonomy. These problems have been compounded by low water tariffs, which have left many utilities financially unviable, undermining service and coverage.
The paper notes that with the right management and political backing, public utilities have shown they can dramatically cut losses, with Cambodia's Phnom Penh Water Supply Authority chopping its non-revenue water from about 73% in 1993 to 6% now, and the Hai Phong Water Supply Company in Vietnam reducing waste from 73% in 1993 to 25% in 2008, as well as boosting connections almost eight-fold.
Australians unwilling to pay for new infrastructure, says survey
Water security remains a concern for many Australians despite heavy rainfall and healthy dam levels in many states, according to new research released by the Australian Water Association (AWA).
Research carried out among 1000 Australians showed that over 75% would prefer more supply options using treated stormwater or building new dams over other options such as desalination.
When asked about desalination and other supply options such as recycled water, respondents said that they lacked information to make an informed decision about these options. Fewer than one in five Australians believe that they are very informed about either treated recycled water or desalination water.
Despite support for increasing water supply options, only 20% of people supported increases in water prices to allow water suppliers to invest in water infrastructure to increase water supply in their region.
Additionally, half of Australians have very strong opposition to price increases linked to scarcity and two-thirds oppose permanent price increases.
The research shows that people want an increase in water supply options but a large percentage is unwilling to pay for the necessary infrastructure.
Tom Mollenkopf, CEO of the Australian Water Association, said: "This represents some very clear challenges for the water sector. In addition to ensuring water issues remain top of mind for communities; we need to deliver the right water infrastructure for our regions and cities. Whilst we are fortunate in Australia to have a world class water industry we need to ensure we have the levels of investment necessary to meet future water needs."
More Water & WasteWater International Current Issue Articles
More Water & WasteWater International Archives Issue Articles