Middle East/North Africa
Nov 1st, 2010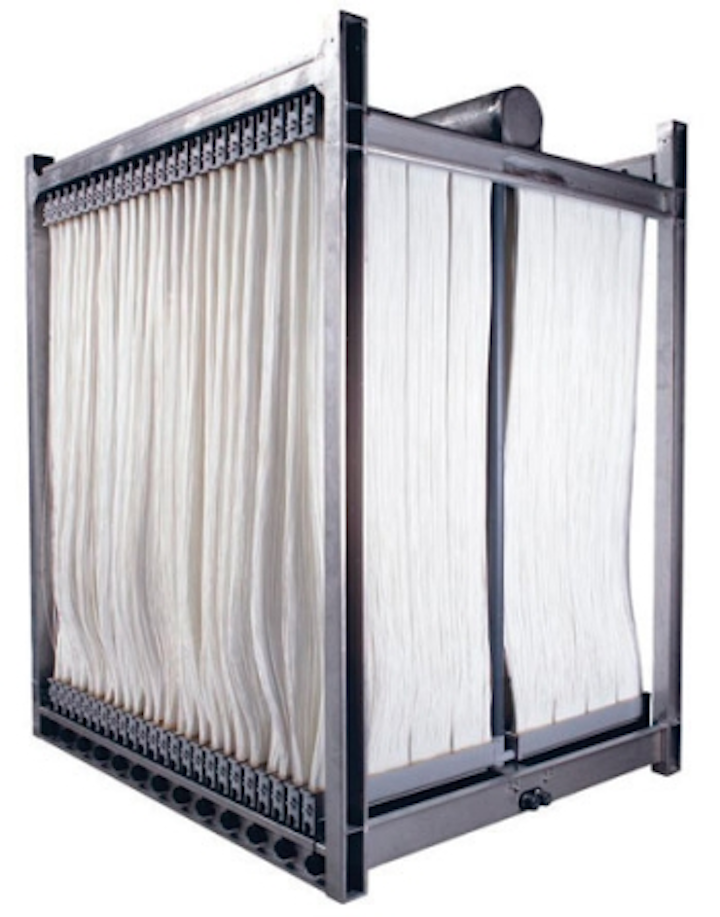 GE joins forces with Miahona in Saudi
GE has signed a memorandum of understanding (MOU) with Miahona, a subsidiary of the Arabian Company for Water and Power Development (ACWA Holding), to support the Kingdom's goal for sustaining a reliable water supply and meet wastewater management requirements.
The aim of the MOU is to provide a framework for promoting the use of advanced membrane technology, such as membrane bioreactors in water reuse, and the pursuit of wastewater treatment, wastewater reuse and zero liquid discharge projects in the Kingdom of Saudi Arabia.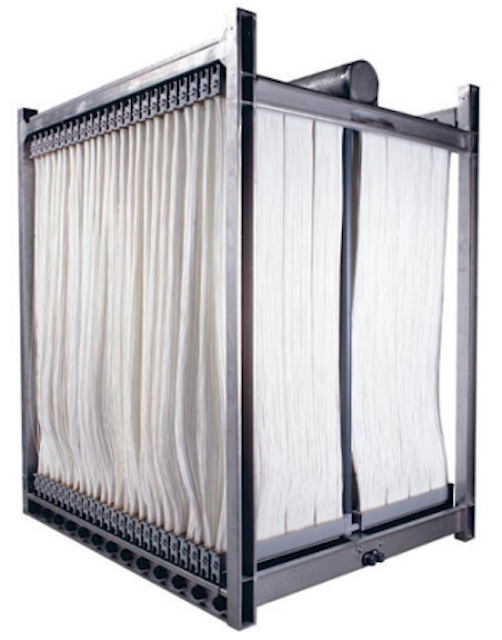 A key expectation is for GE to deliver advanced technology and treatment solutions to meet the Kingdom's environmentally conscious municipal and industrial wastewater discharge regulations.
The water reuse market in Saudi Arabia is expected to be worth $3.4 billion between 2009 and 2016, making it the third largest water reuse market in the world, according to the Middle East North Africa Financial Network.
Professor Walid A. Abderrahman, managing director of Miahona, said: "The Kingdom of Saudi Arabia has one of the fastest growing economies in the Middle East, and the wastewater and water reuse issues need to be addressed now in order to sustain this rapid growth over the next five years."
Joseph Anis, GE Energy's president for the Middle East, said: "This MOU with Miahona reflects GE's active response to the Kingdom's call for more private sector initiatives to establish and manage water reuse projects and plants.
"These initiatives and commitments, combined with education about the critical issues facing the energy industry today, can go a long way toward achieving a sustainable water future for the Kingdom and the region."
The MOU also followed the opening last year of the 7,500 square meter GE Water & Process Technology Center in Dammam, which represents a $10 million investment.
Other recent projects featuring GE include the independent water and power plant, Marafiq which has the capacity to produce more than 2.7 gigawatts of power and 800,000 cubic meters per day of desalinated water, intergrating water and power production at a single site.
Wastewater treatment upgrade reaches close in Dubai Investments Park
A AED45 million expansion of a build-operate-transfer (BOD) wastewater treatment project at the Dubai Investments Park (DIP) has been completed by Metito.
The completed expansion now takes the total installed capacity to 31,000m3/day and future expansions in the Park are expected to bring the total capacity to 80,000m3/day.
Services provided by Metito Utilities include the financing, design, supply, installation, commissioning, operation, maintenance and the eventual transfer of the wastewater treatment plant. The facility is designed to be modular, allowing for the addition of phases based on continuous growth of DIP. The entire project will service 23km2 and a population of 350,000 upon completion.
Walid Madwar, general manager of Metito Utilities, said: "Quality water for irrigation is a fundamental requirement for the development of DIP.
"It is very important to maintain strong infrastructure to help support the ambitions of DIP."
Dubai Investments Park (DIP) is a mixed use development offering facilities and services for manufacturing, housing, education, research and development, distribution and logistics sectors.
Metito has a 30-year contract to provide a build operate transfer sewage treatment plant that treats domestic and semi-domestic (light industrial) waste to increase water recovery.
Treated water produced by the plant is primarily used for irrigation purposes, which the company said helps to maximise the use of available water resources and minimising the discharge of waste into the environment.
The Investment park recently announced a final phase of development.
Water shortages in Lebanon addressed through feasibility study
A contract to conduct a feasibility study for the $350 million first phase of the Awali-Beirut water supply project in Lebanon has been awarded to environmental consultancy MWH.
The project involves transferring water from the Awali River in South Lebanon to the capital city of Beirut, which is experiencing a severe water shortage and lacks water transmission systems.
The Council for Development and Reconstruction (CDR) and World Bank has engaged MWH to update a 1994 feasibility study and prepare project cost estimates based on comparisons and viable options of routing the water.
This could either be through a gravity tunnel from the Awali River to Beirut or by gravity pipeline in trench to the coast and along the coastline. The project is divided into three contract phases and is scheduled to be completed in three years.
The current potable water demand in Beirut is estimated at 780 million litres per day (MLD) with deficits of 368 MLD during the driest month in October, thus creating an intermittent water supply for city residents and businesses. The first phase of the project is expected to treat and transmit 260 MLD.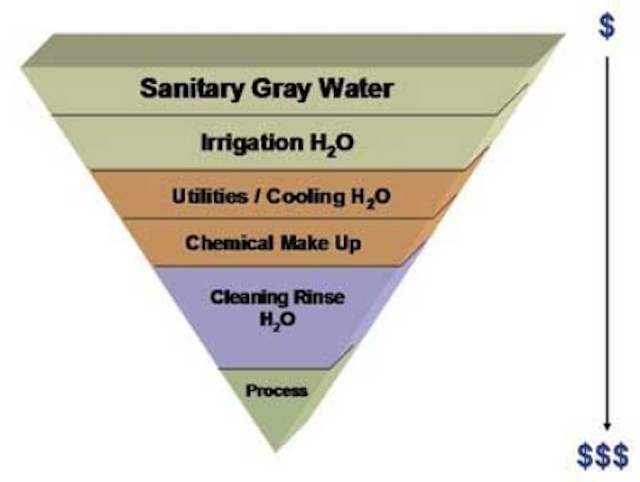 The project will take advantage of gravity flow between the water extraction and delivery points, which are 35 kilometres apart with varying topography in between, including hills and steep valleys. MWH said that essential components of the three phases include abstracting water from an existing tunnel south of Beirut and delivering to a treatment plant at Ouardaniye; and transmission of treated water from Ouardaniye to the coastal town of Khalde via a 24km tunnel and then to proposed new reservoirs in South Beirut.
Paul Boulos, president of MWH Middle East, said: "The Awali-Beirut project is vital for Lebanon to help this country alleviate its ongoing water shortages and sustain economic growth and prosperity."
Kuwait contracts ABB for $148 million water pumping plant
The Ministry of Electricity and Water in Kuwait has awarded a contract for the construction and rehabilitation of the Mina Abdullah water pumping plant to power and automation technology group, ABB.
The order is worth $148 million and works will be carried out by the Ahmadiah Group, the local consortium partner for the project.
The plant will pump about 1.5 million cubic meters of water a day from two desalination plants, more than doubling the country's fresh water supply. The increased capacity will support the needs of urban developments and metropolitan areas planned for the area. "The Mina Abdullah water plant is an integral part of Kuwait's infrastructure development efforts and will help serve the growing water needs of the region," said Peter Leupp, head of ABB's Power Systems division.
Set for completion in 2013, ABB is responsible for the engineering, supply, installation, commissioning and testing of the electromechanical package for the new pumping plant.
Products to be supplied include the control and instrumentation system, motors, low- and medium-voltage switchgear, transformers, telecommunications and fiber optic equipment as well as the integration of 23 water facilities into a newly supplied national control center.
Jordan set to Invite Bids for $5 Billion Desalination Project
Jordan will soon start embarking on the first part of the five-phase Red Sea desalination project worth $4.5 billion to 5$ billion, according to Bloomberg.
Imad Fakhoury, minister of state for Mega Projects reportedly said that the country will soon be issuing the request for qualification and that 29 international companies have expressed interest.
The project, which will eventually cost $10 billion, will address Jordan's water shortage by extracting about 400 million cubic meters (106 billion gallons) of water a year from the Red Sea, producing about over 100 million cubic meters of fresh water after desalination.
Fakhoury told Bloomberg that Jordan will be allocating $3.5 billion from its capital expenditure budget over the next three years for water, transportation and energy projects.
He was reported to have said: "By 2030, you are looking at about $30 billion of infrastructure projects that will take place through public-private partnership initiatives."
IN BRIEF
Water metering contract in Egypt awarded to Sensus
A contract for the installation of 28,000 water meters to enable the intelligent use and conservation of water resources in Egypt has been awarded to heat and water specialist Sensus. The agreement will see the company strengthen its presence in the North African market by installing the MeistreamPlus, Class C C&I water meter. It is hoped the technology will help the country to manage efficiently and durably water conservation programs. Sensus said this particular meter has a wide flow range and has been optimised for applications with "very low flow rates".
More Water & WasteWater International Current Issue Articles
More Water & WasteWater International Archives Issue Articles