Sanitation Revolution?
Huge investment is required to develop sanitation infrastructure across Latin America, but where is it going to come from?
Jul 1st, 2010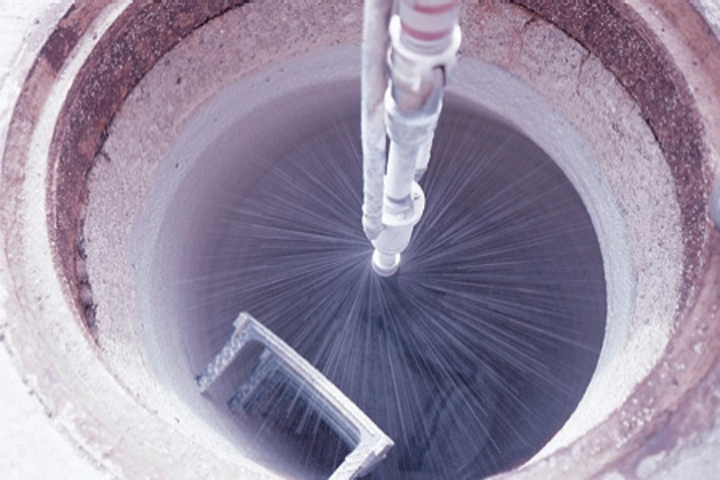 Huge investment is required to develop sanitation infrastructure across Latin America, but where is it going to come from? Tom Freyberg speaks to Federico Basañes from the Inter-American Development Bank about its programmes, issues such as operator inefficiency and the requirement for simple technologies in rural communities.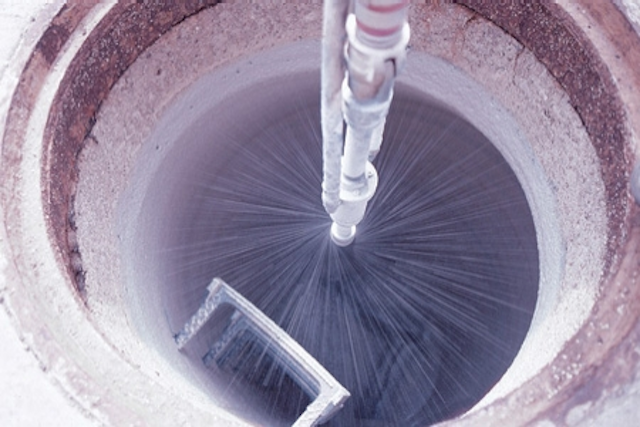 Though 80% of the population in Latin America and the Caribbean live in cities, the IDB continues to finance basic water supply projects in rural communities such as this one in Bolivia
WWi: The Water and Sanitation Initiative launched by the Inter-American Development Bank in 2007 aims to develop four programmes between 2007 and 2011. Can you outline details of these four programmes and their progress, given the finish date is less than a year away?
Federico Basañes, head of the Inter-American Development Bank's (IDB) water and sanitation division: We designed this initiative to address areas that we consider critical in our region. First, since 80% of the population in Latin America and the Caribbean lives in urban areas, we wanted to focus on cities that have fallen behind in their water and sanitation investments. We set out to finance projects in 100 cities with at least 20,000 people by 2011, but by 2009 our pipeline already had new projects for 112 cities.
Second, small rural communities in Latin America find it especially difficult to obtain financing for this kind of infrastructure, so we committed to finance projects of these 3000 communities. So far we've identified 2190 communities, and this year we expect to approve almost US$300 million in new rural projects that will takes us very close to our goal.
Thirdly, given the problems with water scarcity and pollution that are affecting many cities, we decided to finance integrated resource management projects in 20 high-priority micro watersheds. We passed that goal last year and will be financing at least 21 watershed projects.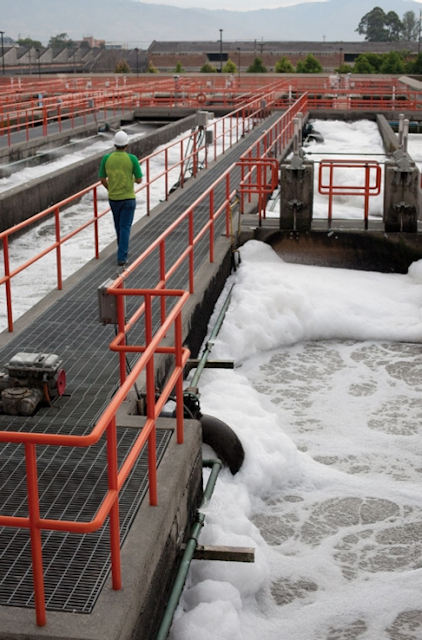 An IDB-financed wastewater treatment plant in Medellin, Colombia's second largest city.
Finally, we think the quality and capacity of management within water and sanitation operators is a weak link in the sector, so we created an Efficient and Transparent Utilities program to help services providers who want to improve on this front.
We're working with the United Nations on Water Operator Partnerships that have matched up 62 different operators in management training and technical capacity exchanges.
WWi: What will happen to this initiative after 2011 and will another will take its place?
Basañes: We haven't established specific goals yet, but based on the demand we've seen during the first three years of this initiative, I think these priorities will continue to be relevant for some time. To give you just one indicator, IDB lending for water and sanitation reached almost $1.8 billion in 2009 - more than five times what we approved for the sector in 2005. And even though 2009 was exceptional, we have the capacity to continue lending an average of $700 million per year in the medium term.
One important trend that we're seeing is new interest in sewerage and wastewater treatment. Only around 20% of all wastewater in the region is currently treated, and there is a growing recognition of the consequences in terms of human health, environmental quality, urban development and even competitiveness. Many governments are asking us for technical and financial support in designing wastewater treatment systems. In fact, sanitation and wastewater now account for around half of our project pipeline.
WWi: One of the biggest consumers of water in the region are industrial processes, such as mining in Peru. What projects/financing, if any, is the Bank investing in to help encourage better relationships between industrial and municipal water companies?
Basañes: This is a major issue in Peru. We are working with the country's National Water Authority to help it decentralise its operations and establish the watershed committees that are made up of all the relevant stakeholders, including industry, mining, traditional agriculture and other water users.
The goal is to create a new and more effective means of anticipating disputes over water use by empowering these committees to conduct the necessary studies and resolve conflicts in an open and transparent manner.
WWi: What issues are likely to impede the development of water infrastructure in the region going forward and how will IDB funding help with these issues?
Basañes: I would point to three main problems that are impeding progress. The first is the general lack of priority of the water and sanitation sector. Very few political parties are making this a campaign issue. In several countries no one is really in charge of the water sector, or responsibilities are dispersed in many ineffective institutions. In others, no appropriate legal framework or incentive mechanisms exists to promote investments and service expansion.
We're tackling these problems through our water initiative, which includes funds to host conferences, regional dialogue meetings, and direct talks with our member governments - all with the goal of pushing water and sanitation to the front of the political agenda. We're also financing programs to strengthen the technical and managerial capacity of the key public institutions in the sector.
A second obstacle to progress is the inefficiency of many service operators. High levels of unaccounted for water, low maintenance of existing infrastructure, oversized and under qualified staff levels and wasteful use of energy are just some of the typical problems faced by utilities. This has predictable consequences on the quality of service and on customer satisfaction.
The third main constraint that we see is a lack of sufficient and stable long-term funding for utilities. Since tariffs tend to be set too low and many customers don't pay their bills, utilities in the region usually lack the resources to implement investment plans, and in many cases they can barely finance operating costs. Even if the revenue situation was better, private banks are reluctant to lend for projects that can have 30 year cost recovery periods.
On the policy front, we're addressing the finance challenge by helping governments to gradually adjust the levels and structure of tariffs, so that they reflect the true full service cost. In every case these measures are coupled with subsidy schemes targeted to low income families.
We are also finding ways to leverage more than $1 billion per year in long-term financing that we are directing to water and sanitation projects in the region.
Last year, for example, the Government of Spain agreed to channel more than $300 million Euros in grants for water and sanitation projects that will executed and co-financed by the IDB. Together, Spain and the IDB will direct more than $600 million to projects targeted to low-income communities.
WWi: Which specific types of water and wastewater technology does IDB think will become more prominent in the region and what is attracting interest from potential investors?
Basañes: In relation to drinking water, the existing transport and treatment technologies are fairly well developed, but they will continue to slowly evolve as more stress, from growing competition, increasing pollution and climate change, is placed on the quantity and quality of our fresh water sources. This may force our traditional reliance on coagulation-flocculation and disinfection processes to expand and include more specialised technologies such as activated carbon, ion exchange and desalination processes.
In wastewater treatment, the larger metropolitan areas with limited available land may have to continue using aerobic biological treatment systems.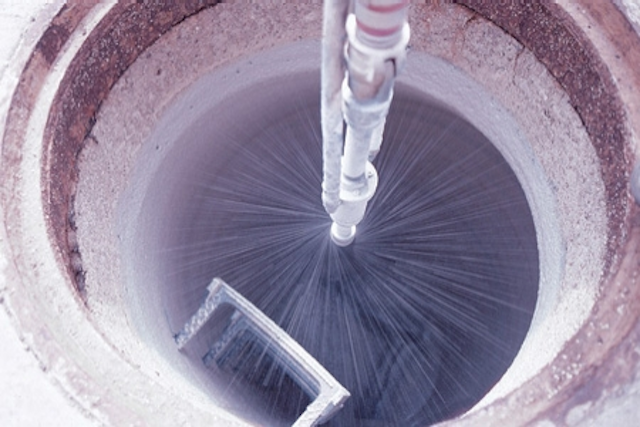 A technician consults a GIS system at Aguas de Cartagena, the utility serving the largest city on Colombia's Caribbean coast
However, smaller towns and rural communities, where the need for simpler technologies is greater, should consider so-called natural systems such as traditional stabilisation pond systems, constructed wetlands and floating aquatic plant systems. We should also mention the increasing use of enclosed anaerobic upflow reactors, especially in Brazil, with very encouraging results.
Finally, we think you will see an increasing application of complementary technologies ranging from communication equipment, to GIS, to financial software, and billing and collection systems. As utilities grow and improve they will be making use of more sophisticated technologies in all these areas and the opportunities for innovation and development abound.
Author's note:Federico Basañes is head of the IDB´s Water and Sanitation Division. Established in 1959, the IDB is the largest source of development financing for Latin America and the Carribbean.
More Water & WasteWater International Current Issue Articles
More Water & WasteWater International Archives Issue Articles